PACKING PLANS AND PRICING - MOVING EXPERTS
ZIP MOVING & STORAGE CAN HELP YOU OUT!
Get your free
MOVING QUOTE
Phone numbers
(855) 947-6543 - Main Number
(202) 905-0607 - Washington D.C
(770) 799-2596 - Georgia
(301) 637-8074 - Maryland

FULL PACKING OR CUSTOM PACKING SERVICE
If your time is valuable to you then you may be interested in our Full Packing Service. This stress-free service allows you to sit back and let our expert team pack and prepare your belongings for transport.
You may be happily surprised to hear how affordable packers and movers cost. Many people are trusting Zip Moving & Storage to handle the meticulous work of packing the household. Alternatively, if you have a constrained budget, you may be interested in our Partial Packing Service.
Lastly, if time is on your side we offer the Self Pack option. We will help you estimate your needs and provide quality boxes, tape and packing paper. Let us surprise you with how much packers and movers cost. Just ask.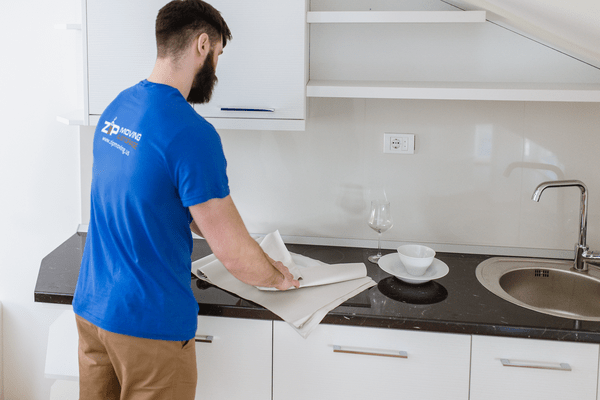 HOW MUCH DO PACKERS CHARGE PER HOUR?
For instate moves are around $90-$120 per hour for a team of one packer and one mover. Within analysis, you should not low-cost packers and movers, poor packing material and not qualified mover can bring more trouble than the money-saving option.
When moving long distance, you should get an estimate that will include a rate for packing services.
We can tell you the different packers and movers charges and you let us know where we can help. These are the signature services you can choose from when you hire a quality team of packers for moving.
Ask us to pack specific items for you, such as your best glassware and china. Anything that you love and cherish should be handled by an experienced mover.
HOW MUCH DOES IT COST FOR PACKERS AND MOVERS?
As with most things, preparation and decision making is crucial to a successful move.
One of the main decisions to make is who will make time to pack?
You may be concerned how much packers and movers cost or if you should ask for a hand with packing your items. The answer depends on your individual needs for packers for moving.
The movers and packers charges depend on what is really important to you for this hectic time in your life. Zip Moving & Storage will be there every step of the way as your trusted packers for moving.
Packing chargers have been given only for the sake of example
*Ranges shown are very rough estimates
*Ranges shown are very rough estimates
*Ranges shown are very rough estimates
Choose The Plan That Best Suits Your Moving Needs
You pack the contents of your home

We pad wrap your furniture and ship
Partial Packing
The most common choice
You pack the items you'd like to pack yourself

We pack any remaining items, up to 10 boxes included at this price

We Disassemble And Pad Wrap Your Furniture
Full Packing
First class moving service
We provide the materials and pack the contents of your home

We disassemble and pad wrap your furniture