Zip Moving & Storage is your ultimate moving partner, ready to assist you along every step of your move.
Our moving cost calculator takes the guesswork out of planning your move, allowing you to focus on settling into your new home.
Moving Details
Next

Location Details
Next

*We respect your privacy, we don't share your name with others.
SUBMIT

Your information is essential to receive your moving quote.
*We respect your privacy, we don't share your email with others.
VIEW QUOTE

Your phone number will help us provide you with the most accurate moving quote.
PLEASE ENTER
YOUR PHONE NUMBER
*We respect your privacy, we don't share your phone number.
GET MY QUOTE

Help Us Out
How did you hear about us?
Your request was sent!
Please check your inbox to see the quote.
One of our move consultants will reach out as soon as possible regarding your request.
Disclosure: Phone calls between you and us may be monitored and recorded. You agree that Zip Moving And Storage can make calls and/or send text messages to you at the telephone number associated with your account. Consent may be revoked at any time by calling 855-947-6543 or email info@zipmoving.us

Thousands of happy customers and growing every day!
What are the benefits of using a moving cost calculator?
One of the most significant concerns when planning a move is its cost. It's natural to wonder how much money you will need to spend and how you can save time and money in the process.

Using a moving cost calculator is essential for your upcoming move. A moving calculator can make all the difference. It will make the entire moving process smoother and more cost-effective.

Is a moving calculator good for estimation? Definitely, YES! Most moving calculators allow you to enter all the relevant information about your move. Then the calculator will use the information to provide you with the most accurate quote, which helps you budget for your move. 

Here are some other examples of how it can be helpful: 
Budget planning

Cost comparison

Service customization

Time and effort savings
How to properly estimate moving costs?
The first step in estimating moving costs is to determine the size and distance of your move. This will help you calculate the amount of packing materials you will need and the size and number of moving trucks required for your move. You should also consider the time of year you are moving, as moving costs can vary depending on the season. Luckily, a moving cost calculator can help with many of these things.

Another critical factor to consider when estimating moving costs is the level of service you require. Will you need help packing and unpacking your belongings? Do you require storage facilities during your relocation? Where can a moving truck park close to your home? These additional services can add to your estimate.

Bear in mind that different moving companies offer different prices, so it's crucial to do your research, find a reputable moving company and then compare the prices. We advise using a moving calculator to help you estimate your costs. 

Also, make sure to communicate with your chosen moving company to ensure that you have a clear understanding of all fees and charges associated with your move.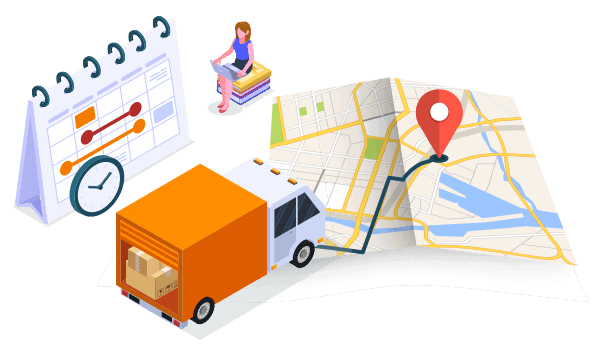 How much do long-distance moving companies cost?
The cost of your move depends mainly on the distance between your origin and destination. Long-distance moves will generally be more expensive due to time, fuel, and mileage. Even relatively short distances, like moving from Northern Virginia to Southern Maryland, can still be considered long-distance moves.

The price of your move will also depend on the size of your inventory, with larger loads typically costing more. Providing a comprehensive list of all the items you intend to transport is essential for a precise cost estimate.
| Moving Price Table | Studio or Small Apartment | 2-3 Bedroom House |
| --- | --- | --- |
| >49 miles | $450 – $650 | $950 – $1,300 |
| 250 miles | $1,700 – $1,900 | $3,000 – $3,500 |
| 1000 miles+ | $2,300 – $2,700 | $5,500 – $6,900 |
| 2500 miles+ | $3,300 – $3,500 | $6,100 – $7,000 |
| Moving Price Table | Studio or Small Apartment | 2-3 Bedroom House |
| --- | --- | --- |
| >49 miles | $450 – $650 | $950 – $1,300 |
| 250 miles | $1,700 – $1,900 | $3,000 – $3,500 |
| 1000 miles+ | $2,300 – $2,700 | $5,500 – $6,900 |
| 2500 miles+ | $3,300 – $3,500 | $6,100 – $7,000 |
*Ranges shown are very rough estimates 
What factors can affect your moving cost?
Embarking on a new chapter in life, whether it's a change of scenery or a fresh start, comes with the exciting yet intricate task of moving. The cost of this exciting adventure can be a real puzzle that requires careful consideration, especially for first-time movers. We are here to unravel all the important elements that can influence the cost of your move.

From the size and distance of your move to additional moving services and unexpected fees, we will navigate through the complexities of moving expenses, equipping you with the knowledge to optimize your resources and make your move a success.

Receiving an accurate estimate for your upcoming move can be challenging unless you get an in-home testament from a salesperson, mainly because the cost of moving can depend on many factors.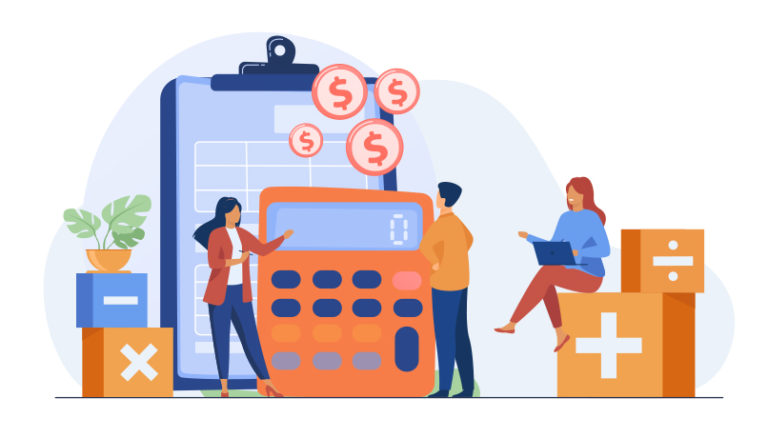 Consider additional moving costs and fees
Here are a few of the most common moving cost factors:

Zip-to-Zip Distance

Pickup and delivery date

Travel time and expenses

Storage service

Packing 

Insurance plans

Utility connections

Deposits

If you plan to move during the summer, we advise you to book your move 10 to 12 weeks in advance. Based on our experience, that period represents the peak of moving season, and many moving companies can be booked weeks in advance.

Moving during the off-season is more flexible and, in some cases, less expensive. However, we always recommend booking your date 4 to 8 weeks in advance to ensure you get the desired date.
Top 4 techniques to cut your moving costs
Start with decluttering

– Take your time to declutter your belongings and

get rid of items

you no longer need or use. We advise you to go room by room and make a list of items you will no longer need.


Research and obtain quotes from multiple moving companies – Be sure to provide moving companies with accurate information about the size of your move, distance, and any additional services you may require.


Go for off-peak moving dates

– Try to schedule your move during the off-peak season or on weekdays. Some moving companies even

work on Sundays

!


Use low-cost packing materials

– In case you decide to move on your own, you can always find quality and affordable

moving supplies

.
How to use our Moving Calculator
Our moving calculator is an incredibly user-friendly tool that streamlines your moving process. It's simple, fast, and efficient, saving you valuable time and effort. We'll guide you step by step on how to use it, making the process seamless and stress-free.

Step 1

– Enter the Zip Code you are moving FROM and TO.

Step 2

– Pick the type of service you need – (local or long-distance move, only help loading or unloading). This allows our calculator to be as precise as possible when calculating your quote.

Step 3

– Pick the size of the home you are moving (studio, one bedroom, two bedroom, three bedroom, four bedroom, or an office move).

Step 4

– Enter your desired move date.

Step 5

– Include your full name, email, and phone number.