IS ZIP MOVING AND STORAGE INC. AN ESSENTIAL BUSINESS?
The past year and a half has been a rollercoaster for us all. Luckily Zip Moving and Storage has continued to be of service to our customers through these tough times. 
Our staff is trained in following necessary precautions that are practiced daily ensuring safety when it comes to our crew members and customers.
" Zip Moving and Storage Inc. has been deemed an ESSENTIAL business. All moves will continue as planned. "
What do we know in the DMV and Atlanta about Covid 19?
Luckily, the situation in the DMV and Atlanta area has progressed. Schools are slowly reopening, allowing in person classes this upcoming year. Businesses, stores, malls are reopened, allowing only a certain amount of people to be inside at a time in order to prevent the spread of the virus. Masks are still mandatory in business spaces and all the citizens are advised to sanitize their hands frequently and keep at least 6ft distance between each other.
The Covid 19 Pandemic is still an ongoing thing, however the situation seems to be getting better across the United States and our lives are somewhat going back to normal. The number of people infected are way lower than last year, and the number of recoveries are higher. 
Government and healthcare are all working really hard to beat the virus, for now all we can do is be patient and obey the rules hoping the pandemic will be completely gone soon. In the meantime Zip Moving and Storage continues to serve our customers in need of moving and storage services.
The price of moving should not increase
Through these difficult times, we must equip our team with extra personal protective equipment, disinfectant gear, and work longer hours to properly disinfect our trucks.
However, those costs will not be reflected on your final bill. Zip Moving & Storage is committed to keeping prices the same while continuing to provide our services to you in a safe manner.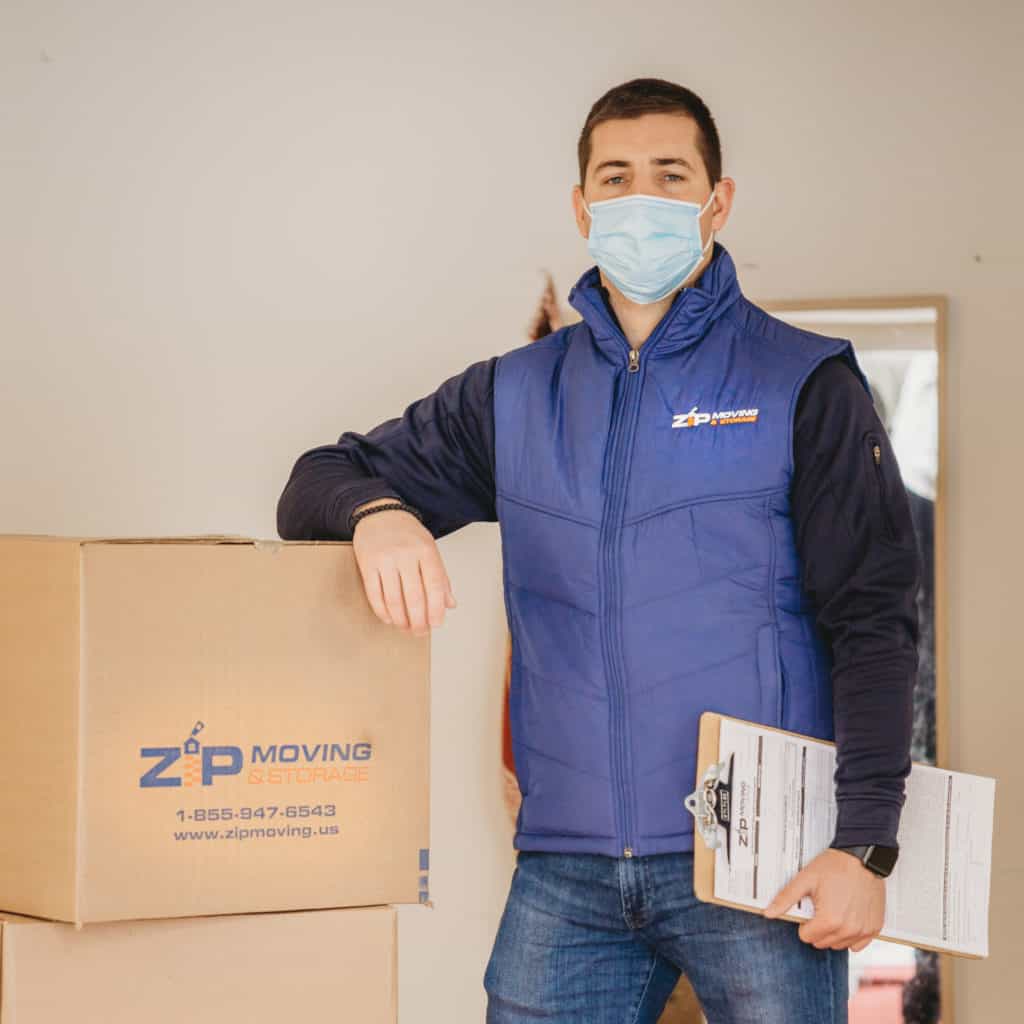 EXTENSIVE PROTECTION GUIDELINES DURING COVID-19 PANDEMIC
Zip Moving and Storage is fully aware of the situation regarding the coronavirus (COVID-19). Extensive precautions are being taken to ensure the safety of customers and the safety of employees. Safety is of utmost importance in these troubled times.
Zip Moving and Storage has closely monitored the guidance reports of CDC (Centers for Disease Control and Prevention) , the World Health Organization, and other relevant health agencies.
The following changes will be implemented to ensure the safety of customers and employees:
Virtual Survey
Customer Wellness Check
Zip Moving and Storage Team Member Wellness Check
Increased Cleaning
Protective Gear
Distancing
Opening of doorways/windows
To ensure our staff is healthy, movers are instructed to stay home if they're experiencing any symptoms of illness. The moving team is consistently spending extra time sanitizing offices and warehouses. Movers have been thoroughly briefed about the CDC guidelines and the keys to preventing the spread of the infection. 
Our enhanced cleaning protocol will ensure our moving trucks are being disinfected on a daily basis and all previously used boxes will not be used again. 
Moving teams visiting customer homes are now equipped with sanitizer, gloves, masks, and may wear other protective gear depending on the team member's level of precaution.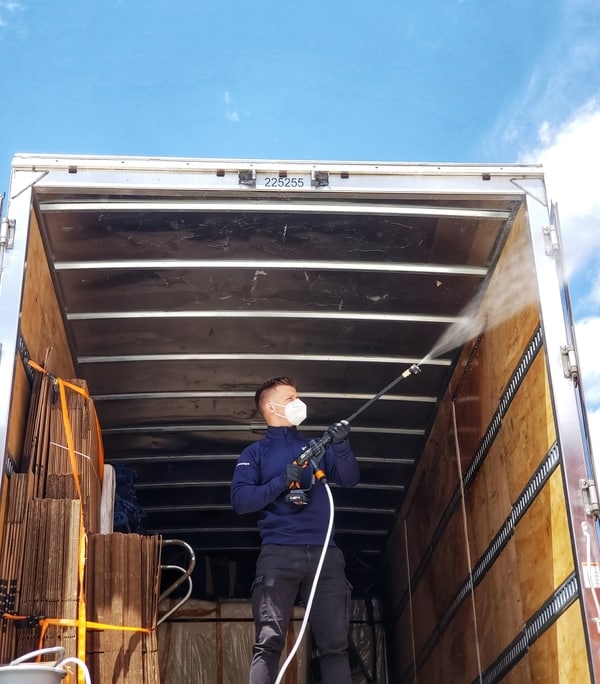 Virtual Survey – In order to minimize face-to-face contact, we have decided to cancel in-home estimates and replace them with Virtual Surveys. This is an effective way of protecting people while allowing customers to receive accurate quotes for moving during this difficult time.
Customer Wellness Check – The moving coordinator will contact customers before movers arrive to check whether the customers are experiencing any symptoms of illness or have had exposure to individuals who are unwell. In the case that the customer has possibly been exposed to the virus, the move will be postponed to ensure the safety of workers and other customers.
Zip Moving and Storage Team Member Wellness Check – All movers are constantly being updated on the developments regarding COVID-19. Non-essential personnel are working remotely and employees who are unwell must stay home.
Increased Cleaning – Zip Moving and Storage has devoted extra time to disinfecting offices and warehouses. Moving trucks are meticulously cleaned following each job and boxes used in a move will not be used again. All surfaces commonly touched are treated with disinfectant wipes and spray. 
Protective Gear – Movers are now equipped with protective masks and gloves that will limit potential exposure. The masks and gloves are used for one move and will be discarded afterward. 
Distancing – Movers are instructed to practice 6' social distancing from customers. In order to keep everyone safe, customers should restrain from handshakes or close contact with the moving team. Although a handshake is traditionally at the core of a job well-done, these troubling times require everyone to be highly precautious. 
Opening doorways/windows – Movers may request that customers open outside doors and windows to increase air circulation when possible.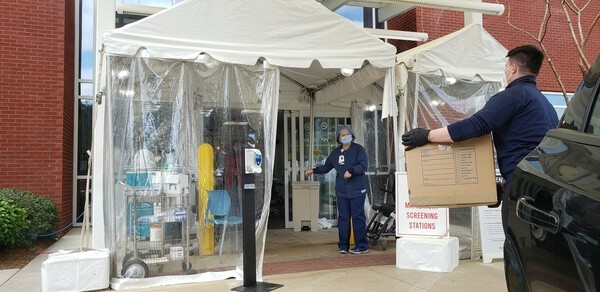 Zip Moving and Storage is deeply concerned for those affected by the virus. We would like to assure our customers we are doing everything in our power to keep everyone safe.
 Ask our movers for a protective face mask. Our office has donated a significant number of protective face masks.
We are here to serve and protect our country.