Zip Moving and Storage Refer-A-Friend PROGRAM
What drives Zip Moving & Storage to be the best in the moving industry? Our appreciation for our customers! We love giving back to the community, and that's why we developed our Refer-A-Friend Program that offers amazing benefits.
By referring Zip Moving & Storage to a friend or a family member, you will receive a
CASH REWARD
.
Our referral program is very straightforward and easy – simply fill out our form and you're all set!
STEP #1: Select a program – Refer-A-Friend Program
STEP #2: Fill out your personal information – Name, Phone Number & Email
STEP #3: Enter information about a friend or a family member you are referring – Referral Name, Phone Number, and Email.
You will next be asked if you want to be contacted by Zip Moving & Storage agent.
COMPLETE: That is all! You are done! Afterward, you will be asked if there's another friend you might want to refer. If yes, simply re-fill out these easy 3 steps.
REFER-A-FRIEND PROGRAM BENEFITS
After your memorable and positive experience with Zip Moving & Storage, we'd love for you to spread the word to your family and friends!
Word of mouth is very important for moving companies, and it is nice to know our customers would share their own great moving experiences with their loved ones and recommend a company they trust.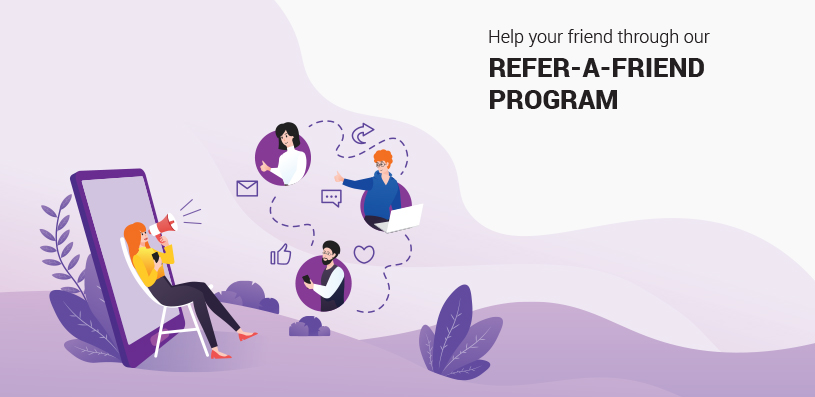 If your friend or a family member is looking for trustworthy and reliable movers, a recommendation from your own experience will help both parties! We offer the following benefits for every referred friend or family member that books a move with us:
YOUR BENEFITS
$50 CHECK when referred individual books a Local Move
$100 CHECK when referred individual books a Long-Distance Move
Option for an UNLIMITED referral – which equals UNLIMITED CASH REWARDS
REFERRED CUSTOMER BENEFITS
5% DISCOUNT on our already low moving prices
FREE MOVING QUOTE and consultation with our expert moving agents
EXCEPTIONAL PACKING and MOVING services completed by our professional movers
*All personal information is kept private and the friend referral program does not send any spam mail.
REFER A FRIEND AND FILL OUT THE FORM TODAY TO GET YOUR CASH REWARD!
For more information about our referral program or if you have any questions, please don't hesitate and contact us via:
The referral program is a no-limit program, which means you can refer as many friends as you want and be rewarded for it.
Your friends benefit directly by receiving a discount for their move.
Have other questions? Visit the Zip Moving Help Center or call us