The moving company knows how to safely and efficiently move you across the Washington, D.C., area and to other states! Start your quote and discover why Zip Moving and Storage has the best movers in our capital city.
Moving Details
Next

Location Details
Next

*We respect your privacy, we don't share your name with others.
SUBMIT

Your information is essential to receive your moving quote.
*We respect your privacy, we don't share your email with others.
VIEW QUOTE

Your phone number will help us provide you with the most accurate moving quote.
PLEASE ENTER
YOUR PHONE NUMBER
*We respect your privacy, we don't share your phone number.
GET MY QUOTE

Help Us Out
How did you hear about us?
Your request was sent!
Please check your inbox to see the quote.
One of our move consultants will reach out as soon as possible regarding your request.
Disclosure: Phone calls between you and us may be monitored and recorded. You agree that Zip Moving And Storage can make calls and/or send text messages to you at the telephone number associated with your account. Consent may be revoked at any time by calling 855-947-6543 or email info@zipmoving.us

Top Rated Washington, D.C. Movers!
Thousands of happy customers and growing every day!
Washington, D.C.'s Favorite Moving Company
What do you expect from a professional moving company? Experience, precision, dedication, hard work, and affordable prices? We are happy to inform you that you are in the right place because Zip Moving and Storage has all the above! Starting in 2014, in the DMV area, our moving company has relocated more than 10,000 happy customers and businesses across D.C., making us one of the best moving companies. Washington, D.C. is a wonderful and often crowded city; moving across such a busy area may sound intimidating, but Zip Moving and Storage will make your move easy, pleasant, and enjoyable no matter the traffic or rush.

We are proud to be an outstanding moving company with experienced and trained professional movers, always ready to go above and beyond to make your move as effortless as possible. You can relax, knowing that you are in the safe hands of our experienced local movers in Washington, D.C. Start your quote today, and we will do the rest!
What Makes Us Favorite D.C. Movers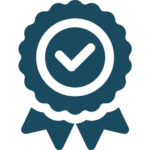 Certified Moving Consultants
Zip's trained moving consultant will be with you through the entire moving process, from beginning to end. Your moving consultant knows everything about moving. There is nothing that will take them by surprise. Give us a call and find out!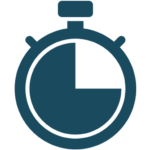 Our movers are always precise! You can expect us to arrive on time with our fully-equipped moving trucks. Time is money, and we don't plan to waste any of your valuable time.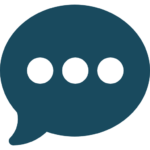 We will stay in touch throughout your move. Communication leads to good organization. Even after your move is finished, we will check in to see if everything went as planned.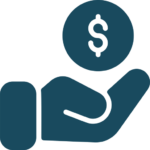 Zip Moving & Storage is a trustworthy moving company that offers affordable and competitive prices. We guarantee no surprises and no hidden fees!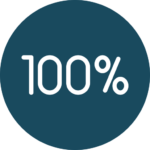 100% Customer Satisfaction
Your wishes, needs, and demands are imperative to us! We listen carefully and then create a moving plan tailored to your needs.
Our Moving Services In Washington, D.C

Retiring and moving to an area more suited to your needs? It will be our pleasure to relocate you to a place where you can finally get some well-deserved rest.

We are the right guys to call if you need to move just a cabinet, a few items, office set! Small moves are easy and affordable with Zip Moving and Storage.

You just got your dream job and must act quickly! No worries, our last-minute movers will relocate you in no time!
Moving tips and benefits of relocating to Washington, D.C.
The United States capital city has long been a magnet for people from all walks of life. Whether you're an ambitious young professional in pursuit of a thriving career or a family-oriented individual seeking the perfect haven for your loved ones, Washington, D.C., is a place that offers a variety of choices and opportunities.

That's why we've made the exciting decision to showcase all the fantastic perks that come with relocating to this fabulous and bustling city!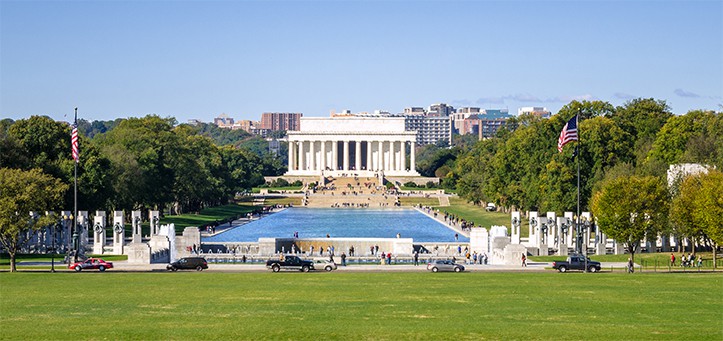 Excellent education opportunities

– Of course, it's no surprise that a capital city like Washington, D.C. offers the finest professional development and higher education options. From excellent elementary schools to

world-renowned universities, Washington, D.C., will provide you with the education you deserve. Moving to this incredible city for your studies could be the ultimate game-changer for your education and personal aspirations. Georgetown University, Howard University, and George Washington University are some of the best universities.


Career goals

– The same can be said for career advancement. It's hard to find a better place than our capital city for career growth. Washington, D.C., presents many fantastic opportunities and diverse job options. Whether you're looking to secure a new position or to continue building on your current career path,

moving to Washington, D.C.

, can be a brilliant idea. Washington, D.C., has been known for its large number of

government-related jobs

due to its status as the capital of the United States. This includes positions in government

agencies

,

policy

,

research organizations

,

international organizations

,

lobbying firms

,

legal firms, and more. 


Fantastic lifestyle

– if you plan to relocate to Washington, D.C., you must be wondering what people and the overall culture are like there. The city's rich lifestyle is influenced by its iconic landmarks, such as the

National Mall

and the

Smithsonian Museums.

Whether enjoying the energy of downtown or exploring the more peaceful corners, Washington, D.C., provides its residents with a vibrant and versatile lifestyle.


Safety in Washington, D.C.

– Numerous statistical reports might suggest that Washington, D.C., doesn't rank as the safest residential destination. Nonetheless, law enforcement agencies across the city are relentlessly dedicated to changing this perception. While specific areas might exhibit more challenges than others, many thriving and renowned neighborhoods within the city

offer a secure environment

. Foxhall Village, Georgetown, Capitol Hill, and Foggy Bottom are some of the safest and most popular areas.


Standard of living

– Washington, D.C., serves as a mirror of American culture and politics. Due to this,

the cost of living

is somewhat higher, especially in the more popular and better-developed areas. The elevated quality of life comes with elevated prices. At the same time, this provides many residents with excellent employment opportunities and a chance to indulge in a high-flying lifestyle. However, everything comes with a price, but the good thing is that the city is so large and diverse that it can offer something suitable to everyone.


Traffic and parking spots

– The intensity of rush hour in D.C. shouldn't be minimized. According to statistics from the Washington Metropolitan Area Transit Authority (WMATA), there's a notable rise in the use of public transportation among residents, yet the current levels are still low. A primary resentment voiced by many residents revolves around the pervasive problem of heavy traffic. Like in any large and bustling city with millions of residents, finding the perfect parking spot in Washington, D.C., is not always easy. However, with some luck and knowledge, it's not impossible either. If you want to obtain a parking permit in this city, simply click

here

and learn all the necessary steps.
Friendly, efficient, and incredibly helpful!
Milos, Edwin, and Marco are just perfect. You're probably thinking: "How can you be so excited about movers?" Well if you've ever moved before - or if you've ever hired a professional services company - you know that quality and competence vary greatly...
Given that this is not the first time I use Zip Moving and Storage, I can honestly say they continue to excel with their customer and overall amazing services.

When I gave them a call a little over two months ago, I instantly remembered why I had previously chosen Zip for my other moves...
As someone that moves frequently, it is important to me to find efficient and dependable moving company. After speaking with Zip Moving and Storage rep, I was given a quote that was reasonable and decided to hire them.
I also decided to use their partial packing services. On the big day, 2 young men showed up and were super friendly and energetic...
Hired Zip in July 2016 for an In town move.
Guys were very professional. Came on time and packed up our valuable items such as art work and lamps with great care. Zip did a great job on our move. It was the first time we hired movers for a move and they were worth every penny. Highly recommend them.