COMMERCIAL AND OFFICE MOVERS
The commercial moving company that knows how to deal with any commercial or office move. We get the job done while being efficient and cost-effective! Start your quote and find out why our commercial movers make moving easy!
Moving Details
Next

Location Details
Next

*We respect your privacy, we don't share your name with others.
SUBMIT

Your information is essential to receive your moving quote.
*We respect your privacy, we don't share your email with others.
VIEW QUOTE

Your phone number will help us provide you with the most accurate moving quote.
PLEASE ENTER
YOUR PHONE NUMBER
*We respect your privacy, we don't share your phone number.
GET MY QUOTE

Help Us Out
How did you hear about us?
Your request was sent!
Please check your inbox to see the quote.
One of our move consultants will reach out as soon as possible regarding your request.
Disclosure: Phone calls between you and us may be monitored and recorded. You agree that Zip Moving And Storage can make calls and/or send text messages to you at the telephone number associated with your account. Consent may be revoked at any time by calling 855-947-6543 or email info@zipmoving.us

Top Rated Commercial and Office Movers!
Thousands of happy customers and growing every day!
Commercial Moving Company Suited for Your Business
Looking for a commercial moving company that offers top-notch moving services? A professional moving team that disassembles and reassembles your furniture free of charge? A company providing services without any hidden fees and is near you? Look no further! 

Whether you need us to move a public library, school, law firm, office, restaurant, or even an entire hotel, our commercial moving experts got your back. We will pack, protect, and label everything from valuable books, documents, desks, and office supplies to computers, machines, and electronics. 

Zip Moving & Storage offers a smooth moving experience for your business, covering every aspect of your industrial or business move from start to finish.
Commercial Moving Services
Besides moving your equipment, and boxes with documents and electronics, we offer you additional services that will make your relocation seamless and easy.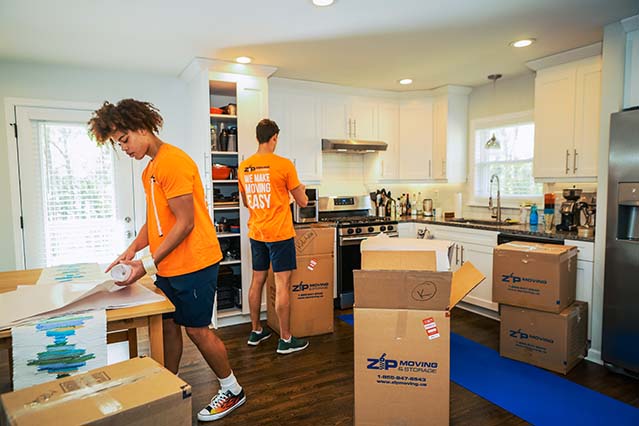 Our experts will pack your computers, printers, documents, and other delicate electronics with utmost care and precision. Everything will be properly labeled, and we will arrange your new office to your liking.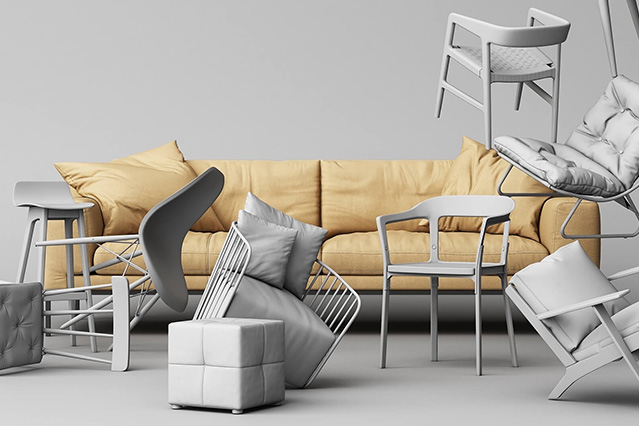 We can dispose of your old furniture and make space for the new office furniture and equipment. Just tell us what you want to remove, and leave it all to us.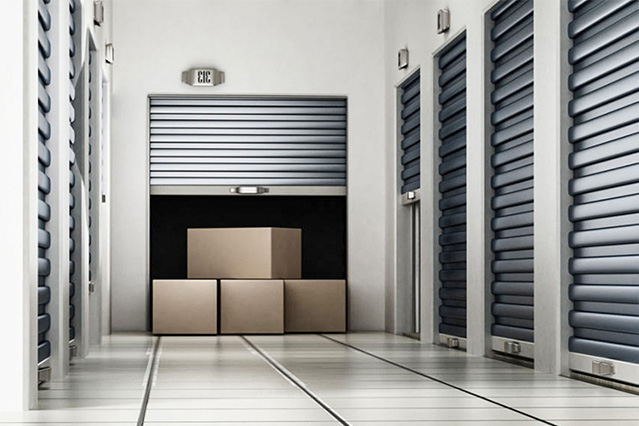 Need to add flexibility for your office and business relocation? We have great storage solutions for all your needs.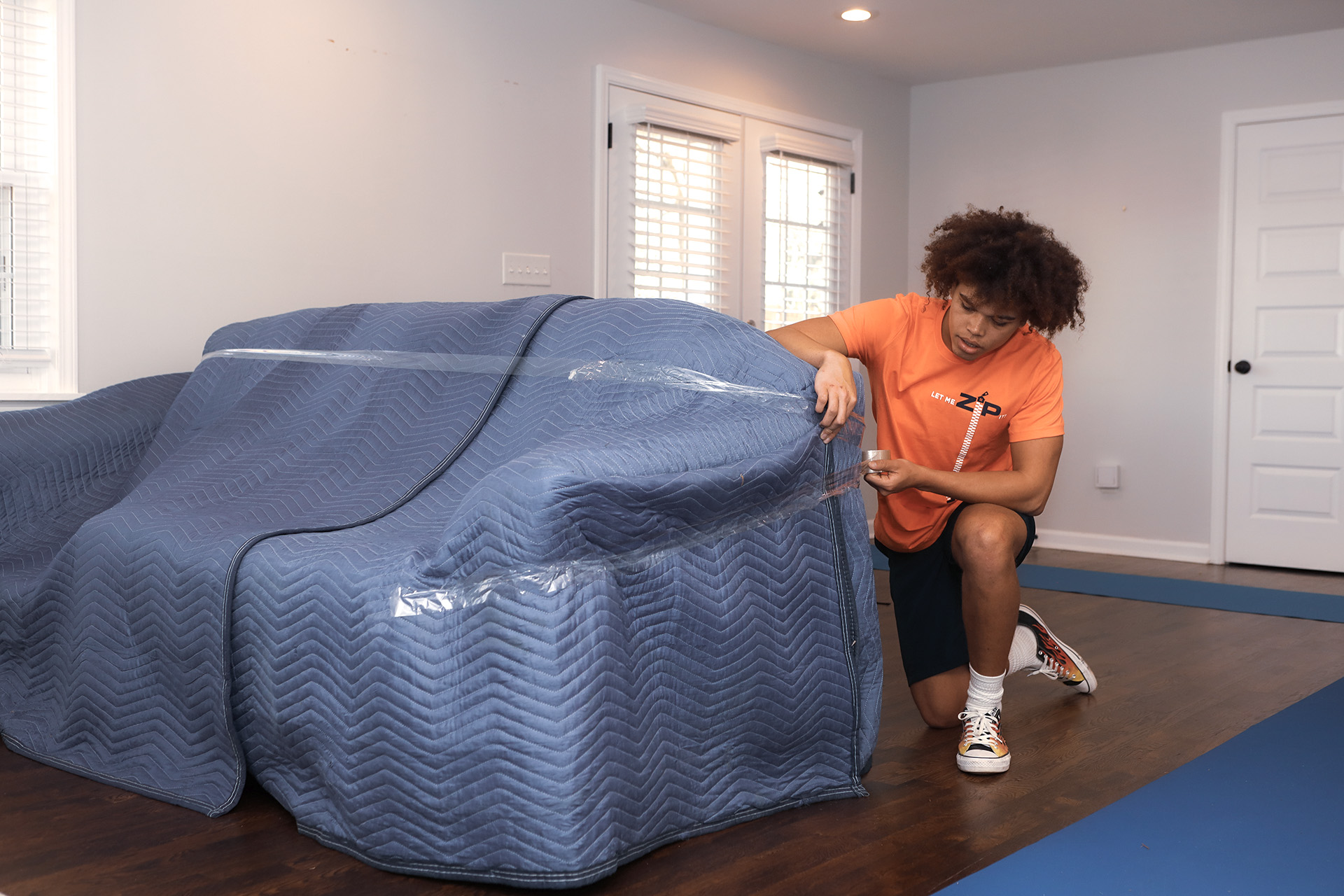 Do you want us to move just one piece of your business equipment, like a dental chair, a vending machine, or a new executive desk? Our nimble services are perfect for you!
First Steps When Deciding to Move Your Business
You made a decision to move your business, and now all you need is to find the right moving company. First, you need to get a quote and see the level of service that the moving company offers and if it meets your requirements.

With Zip Moving & Storage, it's very simple to get a quote. Here are three main ways to get an accurate estimate.
Whichever option you choose, you will get a free and accurate estimate from our moving consultant. Zip Moving & Storage is a commercial moving company that excels in customer satisfaction. We offer disassembly and reassembly free of charge. All of your items will be wrapped in a moving blanket before being loaded onto the truck. Apart from ensuring that your items are safe and protected, we always strive to leave each and every client with a smile on their face! 

Please be aware that for all commercial and office moves, we require you to do either a virtual survey or an in-home visit before reserving a moving spot. If you are moving only an item or two, you are able to send over photos of the item/s.

Start your free quote below, and you can tell us how best we can assist you!
Zip Moving & Storage can help you relocate your business or office in these areas. If you don't find your city listed, no worries, give us a call at 855-947-6543, and allow us to help find the right solution for you.
Great service from initial contact to follow up, scheduling and finally the actual move. The team that moved our bookstore office was punctual, quick and easy to work with. Highly recommend!
It's my second experience with Zip Moving & Storage and I must say they don't disappoint! We used you a few years ago to move our offices and you did a terrific job, therefore you were the first to come to mind when I planned my move. From dealing with them previously I knew the prices were the most competitive for excellent service...
Helpful when I made my office move. Got the time and day I requested, which moved along without a hitch on the day. The best moving services in Atlanta.