MOVING AND STORAGE SERVICE
If you are looking for movers and storage, you are in the right place. Zip Moving and Storage is a full-service moving and storage company that can give your move a lot of flexibility. Start your quote today and find out why moving and storage services are easy with us!
Moving Details
Next

Location Details
Next

*We respect your privacy, we don't share your name with others.
SUBMIT

Your information is essential to receive your moving quote.
*We respect your privacy, we don't share your email with others.
VIEW QUOTE

Your phone number will help us provide you with the most accurate moving quote.
PLEASE ENTER
YOUR PHONE NUMBER
*We respect your privacy, we don't share your phone number.
GET MY QUOTE

Help Us Out
How did you hear about us?
Your request was sent!
Please check your inbox to see the quote.
One of our move consultants will reach out as soon as possible regarding your request.
Disclosure: Phone calls between you and us may be monitored and recorded. You agree that Zip Moving And Storage can make calls and/or send text messages to you at the telephone number associated with your account. Consent may be revoked at any time by calling 855-947-6543 or email info@zipmoving.us

Top Rated Moving and Storage Company!
Thousands of happy customers and growing every day!
ZIP Moving And Storage Facility
The safety of your belongings is our top priority! Whether it's a long distance or a local move, whether you are just remodeling your home or have any other reasons to move and store your items for an extended period, finding the right moving and storage company is essential!
Moving and Storage Company That is Near You!
Whether you need short-term or long-term storage service for your move, we are here for you! Our service area is much bigger than listed below. If you don't see your state or city among those listed below, don't worry! We cover a much greater area. Give us a call at 855-947-6543 for more information.
Moving and storage services are not all! Feel free to check us out and see everything we have to offer to make your move easy as possible.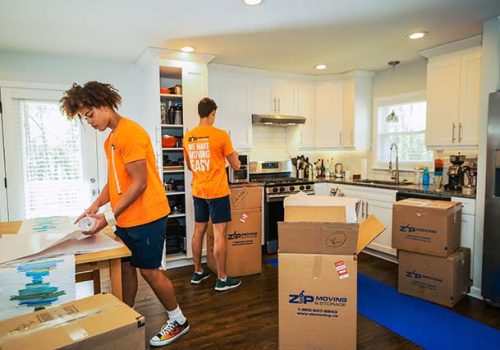 Do you need to add a professional packer to your move request? Zip Moving and Storage will bring everything you need, from high-quality moving boxes to packing paper and heavy-duty blankets.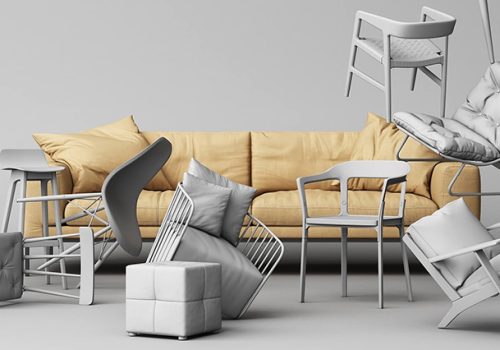 Need to get rid of some old furniture? Just show us what items need to be disposed of, and we will take care of the rest.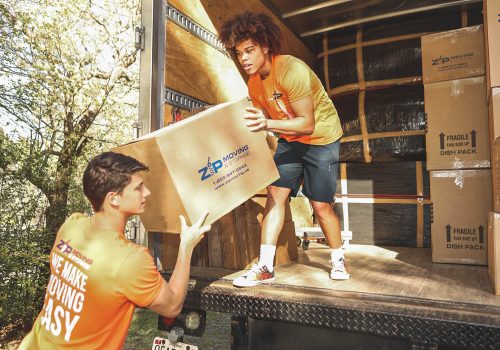 Planning to pack clothes, dishes, and other miscellaneous items by yourself? Our high-quality packing materials can be delivered to your doorstep.
You made a decision to move and now all you need is to find the right moving and storage company. First you need to get a quote and see the level of service that the moving company offers and if it meets your requirements.

With ZIP we made it pretty simple to get a quote. There are 3 main ways to get an accurate estimate.
Whichever option you choose from, you will receive a free and most accurate estimate from our moving consultant. ZIP Moving and Storage is a local moving and storage company that excels in customer satisfaction. We offer disassembly and reassembly, free of charge. All of your items will be wrapped in moving blankets before being loaded onto the truck. Your items will be covered and protected safely in these blankets the entire duration they are in our storage, until the final delivery in your new home. Apart from ensuring that your items are safe and protected, we always strive to leave each and every client with a smile on their face!

You are able to start your free quote below and you can tell us how we can assist you best!
The team did a fantastic job moving from house to apartment and then some to storage. It was a doozie but hey were very organized and efficient. Thank you to the team of Alonzo, A.J. Nate and Zay.

Highly recommend and will use again!
Actually my close family friend recommended Zip moving and storage moving company. The moving truck was loaded in no time and they were off to the storage unit. Few days later I welcomed my belongings at my new location and nothing was damaged. I will use Zip moving and storage always going forward.
Alex and his crew were fabulous. They moved things quickly and efficiently from my storage unit and house to a new apartment. They were very communicative while loading and handled my belongings with care.