You probably thought to yourself many times, how do I wish someone a good move?
What better way than a housewarming card!
Purchasing a house and moving is a huge deal in every person's lifetime. There is a lot of time and effort that goes into looking for a perfect home, relocating and starting fresh. 
Whether they are your family, friends or colleagues, showing up to a housewarming party or simply stopping by for a coffee and bringing a card with your housewarming wishes will be much appreciated. This small gesture goes a long way and it will definitely help them in this transition phase and bring a sense of motivation for the next steps ahead.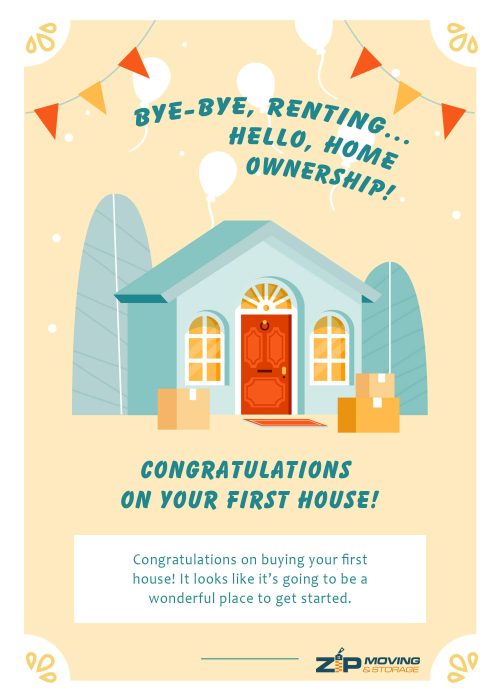 Buying a house for the first time is once in a lifetime experience, below are some great housewarming quotes for first time buyers, and you can even add a personal touch.
Simple welcome home quotes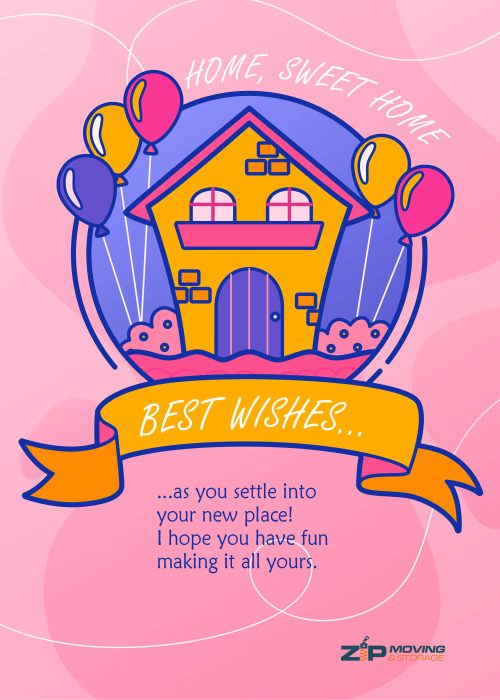 We've all been there, where we just don't know what to write on a housewarming card. If you want to keep it short and simple, these quotes are for you.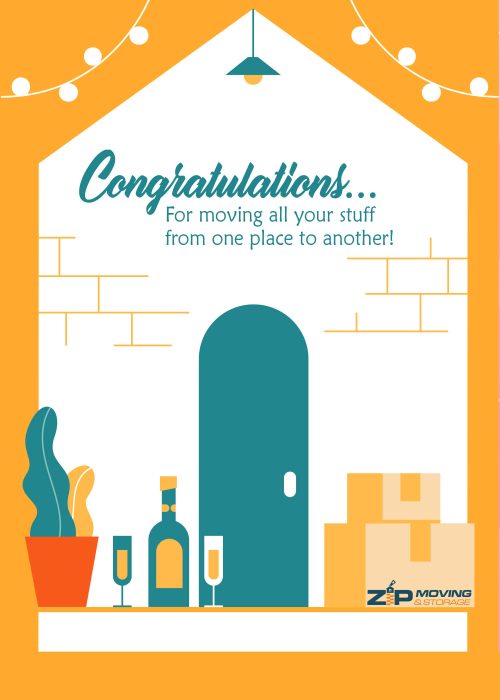 Writing funny housewarming wishes is always a good idea. Starting a new chapter of your life through laughter is always a plus.
Famous quotes for a new home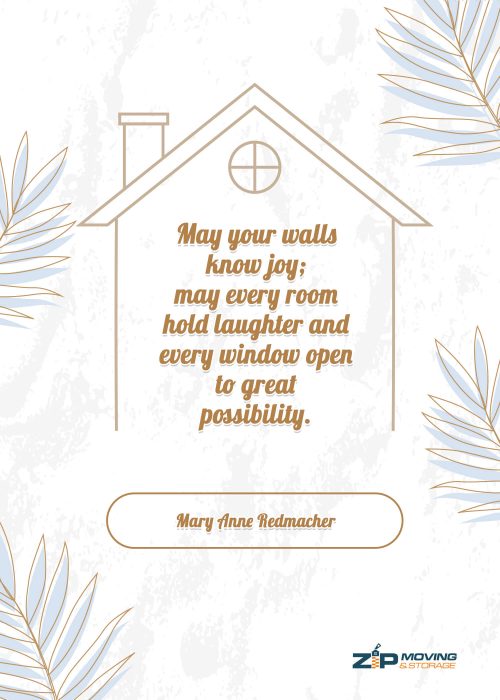 Following housewarming wishes come from famous people, and talk about the true meaning of having a home.
Housewarming wishes for friends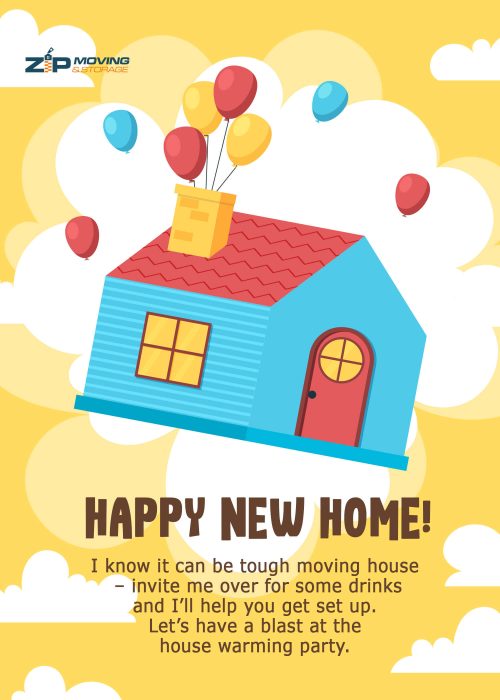 We have prepared some more personal messages for your friends' housewarming wishes.
Housewarming wishes for family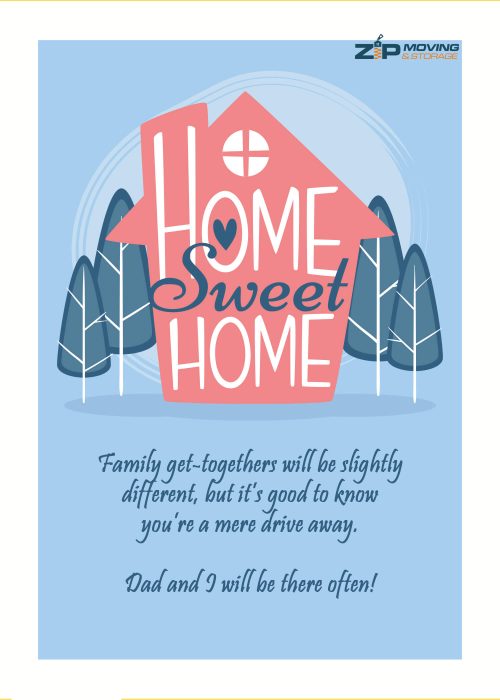 Here are some unique housewarming wishes for family members. You can even add a little personal note for your mom and dad, or siblings.
Housewarming wishes for family
Pets are an incredibly important part of our lives. Our furry companions are loyal, friendly, and always there for us. Moving to a new home can be a life-changing experience for pets, so make sure to properly prepare and offer them a safe space in the new environment. Here are some fun housewarming wishes for all the pet lovers out there:
Zip Moving & Storage movers have helped relocate thousands of homes and we know how important this transition is. We hope you find a perfect housewarming quote for your best friend, family member or whoever it might be and even add a memory you have of both of you to make your wishes that more special. Our company is here to make your or your loved one relocation smooth, easy and a great experience any day of the year.