WHEN TO SCHEDULE YOUR MOVE DATE
ZIP MOVING & STORAGE CAN HELP YOU OUT!
Moving Details
Next

Location Details
Next

*We respect your privacy, we don't share your name with others.
SUBMIT

Your information is essential to receive your moving quote.
*We respect your privacy, we don't share your email with others.
VIEW QUOTE

Your phone number will help us provide you with the most accurate moving quote.
PLEASE ENTER
YOUR PHONE NUMBER
*We respect your privacy, we don't share your phone number.
GET MY QUOTE

Help Us Out
How did you hear about us?
Your request was sent!
Please check your inbox to see the quote.
One of our move consultants will reach out as soon as possible regarding your request.
Disclosure: Phone calls between you and us may be monitored and recorded. You agree that Zip Moving And Storage can make calls and/or send text messages to you at the telephone number associated with your account. Consent may be revoked at any time by calling 855-947-6543 or email info@zipmoving.us

How far in advance should I schedule my move?
The simple answer: as soon as possible. For local moves, we suggest booking a date and time 8 weeks in advance, especially if your move is during the summer. Long-distance moves require more time for planning and coordination, and as such, we typically suggest booking your move date at least twelve weeks in advance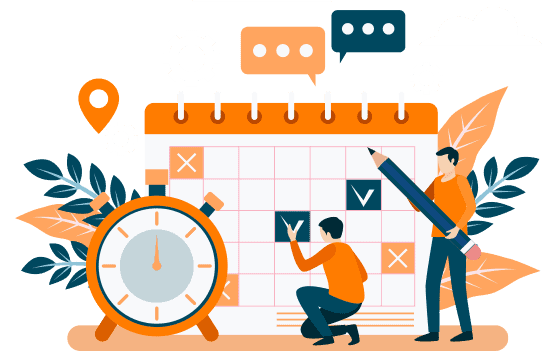 When to Schedule a Local Move
Booking a local move should be done 4-8 weeks in advance, depending on the season in which you would like to move. Since summer is our peak season, we strongly advise you schedule your desired move date at least eight weeks in advance. If you are in need of a short-notice move, please contact our Support Center and our coordinators will work to assist you.
Local moves during summer – The ideal time to book a move during the summer is at least 8 weeks before the requested move date.
Local moves during the off-season – Movers are less in demand during the off-season – book approximately 2-4 weeks in advance if you are moving during fall, winter, or spring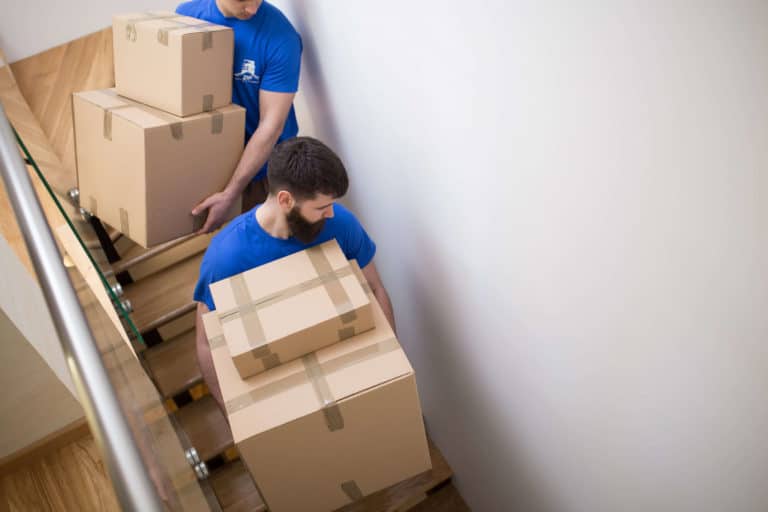 DOES SCHEDULING MY MOVE IN ADVANCE AFFECT PRICE?
You may save significantly by booking in advance. For local moves, customers who book their move with 4 weeks' notice will secure a lower rate. For long-distance moves, customers who book with advance notice receive a 10% discount.
Moving rates in Maryland, Northern Virginia and Washinton D.C. metro area​
*Service rates have been given only for the sake of example for Local Moving Services in Maryland and Atlanta, Georgia.
Moving rates in Atlanta, Georgia metro area​
Our discount calendar is subject to change depending on our movers' availability for any given month. For example, if Zip Moving has moving slots available, prices will remain the same until the 20th of the month. If the month is busy, the discount offered will be less, starting on the 10th of the month.
What are last-minute moves?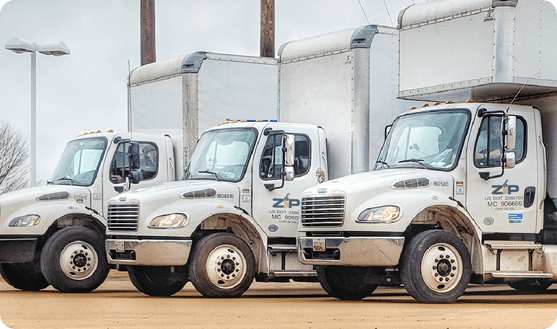 Last-minute moves depend on the availability of trucks and movers. They are more likely to be possible during the off-season, from October to April. Last-minute moves do not receive an early booking discount. Contact our Support Center to check availability.
WHEN TO BOOK A MOVE WITHIN THE SAME STATE, BUT A DIFFERENT CITY
Scheduling a move to a different city within the same state depends on the season of the year.
For moves within the same state during the summer, it is advised to book 10 to 12 weeks in advance. Moving during the off-season is more flexible; Zip Moving suggests setting the date four to eight weeks in advance.
When to Book a Move Across State Lines
Any move that requires movers to cross state lines is deemed a long-distance move. Crossing state lines results in many different regulations and restrictions from the Department of Transportation. Long-distance moves are more complex for moving companies, as they require substantial paperwork and planning. As such, customers should schedule their move plenty of time in advance. 
Moving long-distance between May-September: Customers should contact the moving company with a requested move date at least 12 weeks in advance. Remember, the availability of our movers and trucks fills quickly. Booking with sufficient advance notice guarantees a discount for your long-distance move.

Moving long-distance between October-April:  Customers wishing to move long-distance during the off-season should provide the moving company with at least 8 weeks' notice.

Peak Season – The busiest time of year for moving companies starts in May and ends in September. Since many customers move during this season, it is important to book your move as soon as possible. Last-minute moves during peak season are rarely possible.
Calendar Dates – Our moving prices are reflective of the availability of our movers and trucks. The green-colored fields represent our most available days, the blue fields are moderately busy, and the beige, brown, and red dates are highest in demand.