How Far in Advance Should I Hire Movers?
ZIP MOVING & STORAGE CAN HELP YOU OUT!
Moving Details
Next

Location Details
Next

*We respect your privacy, we don't share your name with others.
SUBMIT

Your information is essential to receive your moving quote.
*We respect your privacy, we don't share your email with others.
VIEW QUOTE

Your phone number will help us provide you with the most accurate moving quote.
PLEASE ENTER
YOUR PHONE NUMBER
*We respect your privacy, we don't share your phone number.
GET MY QUOTE

Help Us Out
How did you hear about us?
Your request was sent!
Please check your inbox to see the quote.
One of our move consultants will reach out as soon as possible regarding your request.
Disclosure: Phone calls between you and us may be monitored and recorded. You agree that Zip Moving And Storage can make calls and/or send text messages to you at the telephone number associated with your account. Consent may be revoked at any time by calling 855-947-6543 or email info@zipmoving.us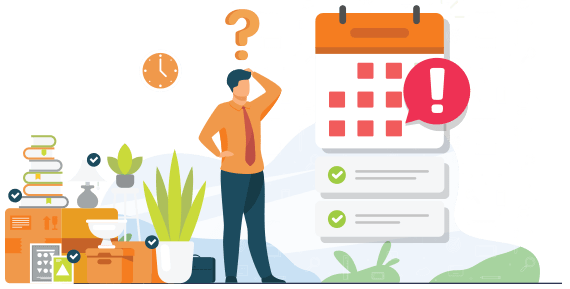 If you've decided to move with Zip Moving and Storage and your request for our services has been declined, do not worry, we are here to explain everything.
Our unavailability to schedule your move on your chosen date is due to us being fully booked. In case our schedule is full at the moment of your request, we will do everything we can to try and find a different date that might suit you.
Why is Zip Moving and Storage Not Available for my move?
If you want to move at the beginning of the month, it is highly advisable that you book your move with us at least two weeks in advance, since the beginning of the month is known to be a very busy moving time. If you want to schedule your move for the end of the month, we advise you to book with us at least three weeks in advance. Fridays and Saturdays are our busiest days of the week and if it happens that the 1st of the month is on Friday, we will likely also be booked for the 2nd and 3rd, due to the duration of a move.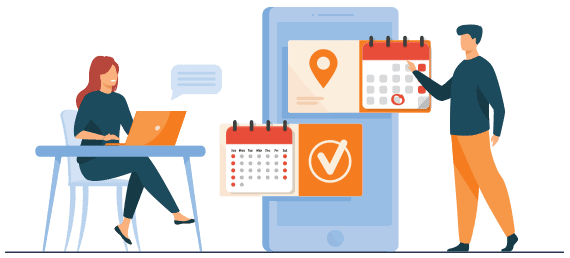 What is the best time of the year to book a move?
Our busiest months are May, June, July, and August and during these four months, we are usually fully booked. If you would like to move during these months, book your move well in advance. In case our schedules are full, our moving coordinators will try and find another date that will work for you.
What to do if movers don't show up?
If Zip Moving and Storage movers do not show up at your location on moving day, we advise you to contact your moving coordinator via phone or email and our staff will provide an explanation and a solution.
If our movers do not show up due to unforeseen circumstances, you may exercise your right to our refund policy or see if you can reschedule the move at your earliest convenience.