What are the potential hidden costs when moving?
ZIP MOVING & STORAGE CAN HELP YOU OUT!
Moving Details
Next

Location Details
Next

*We respect your privacy, we don't share your name with others.
SUBMIT

Your information is essential to receive your moving quote.
*We respect your privacy, we don't share your email with others.
VIEW QUOTE

Your phone number will help us provide you with the most accurate moving quote.
PLEASE ENTER
YOUR PHONE NUMBER
*We respect your privacy, we don't share your phone number.
GET MY QUOTE

Help Us Out
How did you hear about us?
Your request was sent!
Please check your inbox to see the quote.
One of our move consultants will reach out as soon as possible regarding your request.
Disclosure: Phone calls between you and us may be monitored and recorded. You agree that Zip Moving And Storage can make calls and/or send text messages to you at the telephone number associated with your account. Consent may be revoked at any time by calling 855-947-6543 or email info@zipmoving.us

12 Potential Hidden Costs When Moving
Hiring a professional moving company to help with your move will alleviate most of the stress associated with moving. However, the move still requires you to plan, schedule, and coordinate. To prevent hidden costs throughout the moving process, it is important to provide the moving company with as many upfront details as you can. Furniture size, furniture value, and driveway accessibility are vital pieces of information that are used to formulate an accurate moving estimate.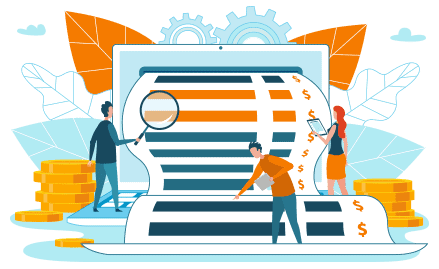 The moving company uses estimates to organize and tailor services to meet customers' needs. If the customer underestimates the scope of the work, the moving estimate will not be accurate to the final costs. The more information customers provide, the better.
Many moving companies use lower, inaccurate estimates to reel customers in, but charge additional fees later in the process!
Zip Moving & Storage has a sterling reputation – we are known for being trustworthy and upfront with costs. With an accurate estimate, there will be no hidden or additional fees. As the moving day approaches, it is imperative to continue to communicate with our customer service staff. Movers need to be kept updated so we can assist in making your move as smooth as possible.
Information regarding entrances, exits, furniture size, furniture value, and drive-way accessibility is important to determine your exact moving price. To avoid hidden fees, be totally transparent with your moving company. The prices of moving with Zip Moving & Storage differ if the move is local or long-distance.
Hidden fees can be easy to miss. Prepare for the following costs: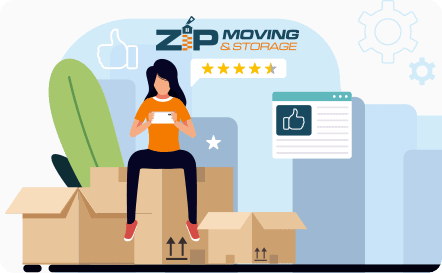 THE MOST COMMON HIDDEN FEES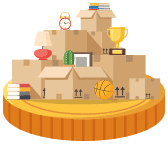 Packing labor and supplies
Oftentimes, an unreputable moving company will attempt to sell you special packing materials for your belongings. This is a technique used to raise the price of the move by upselling the goods sold by the moving company. Zip Moving & Storage provides all the boxes and packing materials needed for your move on your estimate. The customer must provide an accurate list of items and the experts at Zip Moving & Storage will provide the correct amount of moving boxes.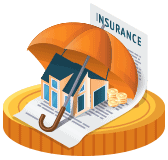 Valuation Coverage 
Zip Moving & Storage offers a moving package for Full Value Protection. This covers all belongings at replacement value in the event of a damaged or lost item. Customers often choose this moving package for peace of mind and to prevent any surprise costs during the move.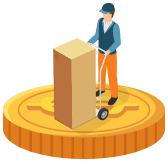 Bulky Items Fee
Many moving companies provide a tempting, low estimate and later charge you more for items that are heavier and bigger. Zip Moving & Storage does not operate in this misleading manner. Instead, a detailed estimate of all belongings meant to be moved is included in the inventory count.
Long Carry Fees 
If movers are unprepared to carry items a long distance from the moving truck to the door of the new residence, a Long Carry Fee may appear on the final bill. Therefore, it is important to reserve a parking space as close as possible to the entry of the building. If you foresee this as a problem during your move, contact a customer service representative to devise a solution before moving day.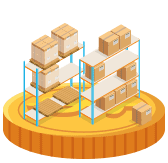 Storage Fee
Some moving companies might charge you for storing your household items. A Storage Fee can be charged if the location you are moving to is not prepared to receive the belongings, due to delayed renovations or problems with ownership or paperwork, for example. To eliminate this possibility, ensure the new residence or office is aware of the moving day and time.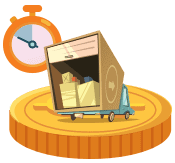 Express Delivery Fee
Express delivery is for customers needing a moving service as soon as possible. Planning a move in a hurry? Speak to one of our customer service representatives to determine if an express move is necessary for your situation. Express delivery is usually possible for long-distance moves when customers cannot wait for their belongings to arrive.
Travel Fee
Travel fees refer to the time it took the movers to travel to the location of origin for your move. You may be charged if the beginning location is hard to reach. Ask your customer service representative to see if a Travel Fee applies to your move.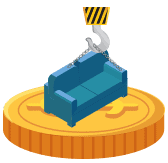 Hoisting Fee
If the customer needs a large or heavy item moved (pianos, antique armoires, etc.) through a window or balcony, a hoist will be needed to complete the move. Special equipment or extra manpower will incur a Hoisting Fee. Customers should make a point in discussing these large or bulky items with a customer service representative to prevent any surprise costs.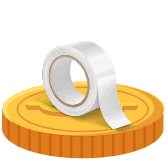 Packing Materials Disposal Fee
The moving company may charge customers more to dispose of the used packing materials in an earth-friendly manner. Responsibly disposing of the packing materials is very important, but should not be an additional charge. Customers should know to ask the customer service representative how the packing materials will be disposed of.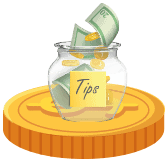 Tipping the Movers
The moving process can be stressful and time-consuming, but professional movers greatly lessen the load. If you are satisfied with your courteous movers, a cash tip is a great way to show your appreciation, (tipping house movers). This may not be a hidden cost, but it is often an afterthought – careful budgeters should include this in their plans.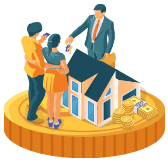 Moving-In Fee
What many don't think about as a hidden fee is- MOVING-IN FEE. This is not related to a moving company, but we thought to include it here as an awareness for many renters. 
Moving-fee is a non-refundable fee that landlords charge the tenants to cover the cost of touch ups and minor repairs, a fresh coat of paint on the walls or a key fob to enter the building. 
When renting out an apartment read the contract carefully, because the landlord may charge you the moving-fee for occupying their home. Please note that moving-fee is not the same as a deposit fee!