ZIP MOVING & STORAGE CAN HELP YOU OUT!
Moving Details
Next

Location Details
Next

*We respect your privacy, we don't share your name with others.
SUBMIT

Your information is essential to receive your moving quote.
*We respect your privacy, we don't share your email with others.
VIEW QUOTE

Your phone number will help us provide you with the most accurate moving quote.
PLEASE ENTER
YOUR PHONE NUMBER
*We respect your privacy, we don't share your phone number.
GET MY QUOTE

Help Us Out
How did you hear about us?
Your request was sent!
Please check your inbox to see the quote.
One of our move consultants will reach out as soon as possible regarding your request.
Disclosure: Phone calls between you and us may be monitored and recorded. You agree that Zip Moving And Storage can make calls and/or send text messages to you at the telephone number associated with your account. Consent may be revoked at any time by calling 855-947-6543 or email info@zipmoving.us

GENERAL PRIVACY AND DATA RESPONSIBILITY
The purpose of this website is to provide visitors with useful information and allow them the opportunity to request additional information regarding moving/relocation needs. Our visitors have the right to be aware of any information collected and used, and under what circumstances, if any, information is disclosed.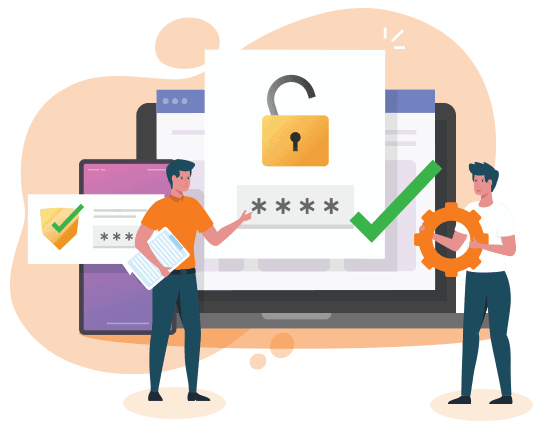 ZIP MOVING AND STORAGE does not sell or share information collected about you or the services you are requesting. Any information collected, regarding you or the services requested, will only be used to provide information or perform the services requested. We thoroughly vet any third-party services we utilize to ensure they will treat your information with the respect you deserve.
INFORMATION COLLECTION AND USE
Registration is not required to enter our site.
We respect each website visitor's right to personal privacy. To that end, we collect and use information throughout our website only as disclosed in this privacy policy. This statement applies solely to information collected on this website.
For each visitor to our website, the web server automatically recognizes the visitor's domain name only; it does not recognize email addresses and does not uniquely identify the individual or other identifiable details. The information we collect is used for internal review and to improve or enhance our website's content. Under no circumstances is data shared with third-party organizations for commercial purposes.
Individuals may choose to submit either estimate request forms or customer service inquiry forms. During completion of these forms, users must include certain contact information. This information is never sold or shared with any third-party organizations. It is gathered only for the purposes of contacting visitors regarding services for which interest has been expressed.
We do not have an order form. We have appropriate security measures in place in our physical facilities to protect against the loss, misuse, or alteration of information collected from our website.
From time to time, we engage our visitors through online surveys. On these occasions, we do not sell or share our subscribers' email addresses.
MOVE QUOTE FORM INFORMATION
We provide visitors to our website with the ability to enter their move details and personal information to initiate a quote for our services. We store this information, both in your browser while you complete the form and in our internal systems after submission, and use it to estimate and provide services.
The information stored in your browser is stored for the purpose of improving your experience while interacting with our web form by having the ability to recall specific information when choosing to go back and edit information before submitting.
By entering your information, you are willingly sharing personal information with us to be used as referenced in the General Privacy and Data Responsibility section of this policy. Once the form is completed and submitted, all information stored in your browser is automatically cleared.
Your local storage can also be cleared at any time through your browser settings.
Security Policy and User Data
Moving quotes and online estimates requires some personal information to be accurate. Zip Moving and Storage makes it a priority to keep customer data private and secure. Entering personal information online may come with some risks and it is very important to trust the entity customers are sharing data with. The Internet affords a certain level of anonymity, but there are ways in which a customer's personal information can be at risk. Zip Moving and Storage has made sure the website is secure and the only information collected is for fulfilling the services requested.
ZIP MOVING AND STORAGE is not responsible for the privacy practices or content of any external websites to which it links to from this site. These other websites may collect their own cookies and data from users or solicit personally identifiable information that is beyond our control. You should consult each website's privacy policy or contact the website administrators directly if you have any questions about use of the information they may be collecting.
DELETING YOUR PERSONAL INFORMATION
In accordance with European Union GDPR guidelines, Personal Identifiable Information (PII) stored can be deleted or obtained per request by sending an email to info@zipmoving.us and providing your name, email address and phone number. The request will be fulfilled within 30 days after any transactions pending with ZIP MOVING AND STORAGE have ended, including outstanding damage claims, pending moves, and/or outstanding payment. The request will include removal of personal information including name, email address, and phone number from all internal systems.
Zip Moving and Storage Protects Personal Information
Moving is a complex process and to make everything work personal data will be discussed, but Zip Moving and Storage does not share any information with third parties. Filling out important moving paperwork will require information such as names, addresses, and phone numbers. Customers can rest assured that this data will not be shared or misused in any shape or form. 
Zip Moving and Storage wants to encourage customers to be wary with their internet exchanges and protect personal information online with a few simple tips:
Use passcodes for devices
Create strong and unique passwords for accounts
Use private account settings on social media
Use extra caution when on public Wi-Fi
Close unused accounts
If a website does not have a lock icon on the status bar of the internet browser, it means that data might not be safe once transmitted. Ensure that the lock icon is visible before sending personal or financial information online.