What to Expect on Moving Day?
ZIP MOVING & STORAGE CAN HELP YOU OUT!
Moving Details
Next

Location Details
Next

*We respect your privacy, we don't share your name with others.
SUBMIT

Your information is essential to receive your moving quote.
*We respect your privacy, we don't share your email with others.
VIEW QUOTE

Your phone number will help us provide you with the most accurate moving quote.
PLEASE ENTER
YOUR PHONE NUMBER
*We respect your privacy, we don't share your phone number.
GET MY QUOTE

Help Us Out
How did you hear about us?
Your request was sent!
Please check your inbox to see the quote.
One of our move consultants will reach out as soon as possible regarding your request.
Disclosure: Phone calls between you and us may be monitored and recorded. You agree that Zip Moving And Storage can make calls and/or send text messages to you at the telephone number associated with your account. Consent may be revoked at any time by calling 855-947-6543 or email info@zipmoving.us

What To Expect On Moving Day?
Moving day is a process to say the least. After careful planning, meticulous organization and laborious work will all pay off on this single day- moving day. When you schedule your move with Zip Moving & Storage, you will not have a worry on your mind, since our team works hard to make sure your relocation goes smoothly and as planned.
There are many questions you will ask yourself, when will the movers arrive, will they take apart my big furniture etc?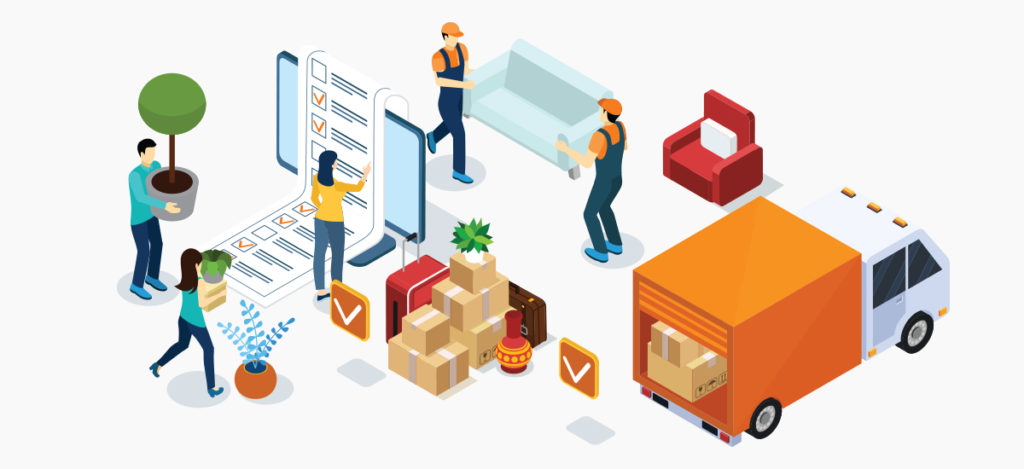 Here is what you can expect from our team on the moving day:
Time of arrival

Arriving fully equipped

Walkthrough with the customer

Customer service call

Signing paperwork

Transportation of shipment

Follow up call
Tips For A SUCCESSFUL Moving Day FROM PROFESSIONALS
Preparing for moving day can be overwhelming and exciting. The planning process for a move is quite intensive. After the full estimate is complete and the moving date is chosen there are still details to consider. A moving day checklist is the ultimate requirement when it comes to organization.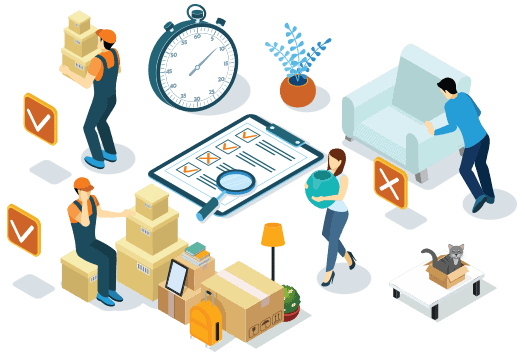 Here is a general outline to follow for a smooth moving day:
Get an early start

Make sure your phone is fully charged

Keep essential items with you

Make a checklist of last-minute items 

Greet the movers

Supervise the packing process

Devise a plan for kids and pets

Leave time for clean up or hire a cleaning crew 

Double-check for forgotten items
Front and back doors will be opened and shut frequently so contain pets and kids to prevent anyone from running off or getting hurt. It may make sense to have a pet/babysitter on hand to keep little ones from getting in the way