How to move a washing machine
ZIP MOVING & STORAGE CAN HELP YOU OUT!
Moving Details
Next

Location Details
Next

*We respect your privacy, we don't share your name with others.
SUBMIT

Your information is essential to receive your moving quote.
*We respect your privacy, we don't share your email with others.
VIEW QUOTE

Your phone number will help us provide you with the most accurate moving quote.
PLEASE ENTER
YOUR PHONE NUMBER
*We respect your privacy, we don't share your phone number.
GET MY QUOTE

Help Us Out
How did you hear about us?
Your request was sent!
Please check your inbox to see the quote.
One of our move consultants will reach out as soon as possible regarding your request.
Disclosure: Phone calls between you and us may be monitored and recorded. You agree that Zip Moving And Storage can make calls and/or send text messages to you at the telephone number associated with your account. Consent may be revoked at any time by calling 855-947-6543 or email info@zipmoving.us

Moving homes involves heavy lifting and careful planning. The experts at Zip Moving & Storage are here to alleviate you of that hard labor! We provide services to carefully move your washer, dryer, and other valuable appliances. 
Whether you are planning a long-distance or local move, proper planning is required to move your heaviest items; for example, your bed, wardrobe, desk, etc. However, be sure to consider the other unwieldy items to move besides large furniture and beds: large household appliances, for example. These items can be complicated to move without prior experience, as the heavy lifting can easily incur damages to the item or home.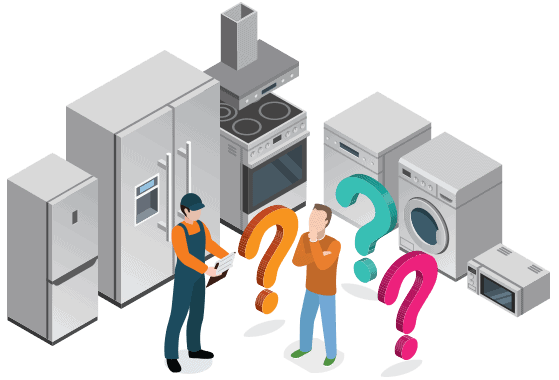 Large household appliances can be complicated to move without prior experience, as the heavy lifting can easily incur damages to the item or home.
How to move a washing machine?
Step 1 - Prepare the washing machine
Before you begin packing the washing machine, it's necessary to disconnect and drain any hoses or connections. Washer and dryer units require special handling. Consult the product manual on how to disconnect the appliances. Remove all hoses and pack them separately in a box or put them inside the washer for safekeeping. For washing machines, make sure the drum is secure to avoid any damage during the move.

After draining and disconnecting your washing machine (at least 24 hours before moving), you may follow the next steps.
Step 2 - Get yourself the right equipment
First things first, you need to find the proper equipment. That can be a real game-changer. We recommend using the appliance dolly. It will make the entire process much faster and safer. An appliance dolly is a specialized dolly designed to transport heavy appliances like washing machines.

We also encourage you to get safety gloves and moving straps. Moving straps are long, sturdy straps that can be wrapped around the washing machine to help you lift and move it with more ease and less struggle.

It's also a good idea to have some basic tools on hand, such as a screwdriver or pliers, in case you need to remove any parts of the washing machine to make it easier to move.
Step 3 - Get the right moving supply
If you are wondering where to get the right moving supplies, we have the perfect solution for you. Check out our various moving kits, designed especially for your personal needs!

With the right moving supplies, your washing machine will be properly protected and secured during the entire transportation process. You should get moving blankets, bubble wrap, packing tape, and boxes.
Step 4 - Clean your washing machine
Cleaning your washing machine is important to maintaining its performance and extending its lifespan. Plus, no one wants anything dirty in their new home, right? 

First, you should clean the exterior of your washing machine. After that, start cleaning the detergent dispenser. Rinse it well and dry it completely before putting it back in place, then move on to the drum. To clean the inside of the drum, run a hot water cycle with no clothes and no detergent.

The next step is very important, do not, under any circumstances, forget to check and clean the filter.
Step 5 - Protect your washing machine
To stop the electrical cord of your washing machine from blocking the way on your moving day, you can roll it up and use either packing tape or duct tape to secure it at the back of the machine.

Cover your washing machine with moving blankets from top to bottom. This will protect your machine from scratches or dents that may occur during transportation. Secure them in place with tape.
Step 6 - Loading your washing machine
Before transporting the machine, make sure that the washing drum is secured. You can do this by putting packing material, such as bubble wrap, stuffing peanuts, or crumpled packing paper, inside the drum to prevent it from moving around during transportation.

Here comes the best and the most important part. Carefully lift the washing machine and place it onto a moving dolly or hand truck. Bear in mind that the machine can be quite big and bulky. You will need to be cautious when lifting it. 

You may need help from another person to move the machine. Once the machine is on the dolly or hand truck, secure it in place with moving straps or bungee cords.

It's finally time to load the washing machine onto the moving truck. You should do this by securing it in place to prevent shifting during transportation. Please ensure the machine is positioned securely and will not tip over or move around during transit.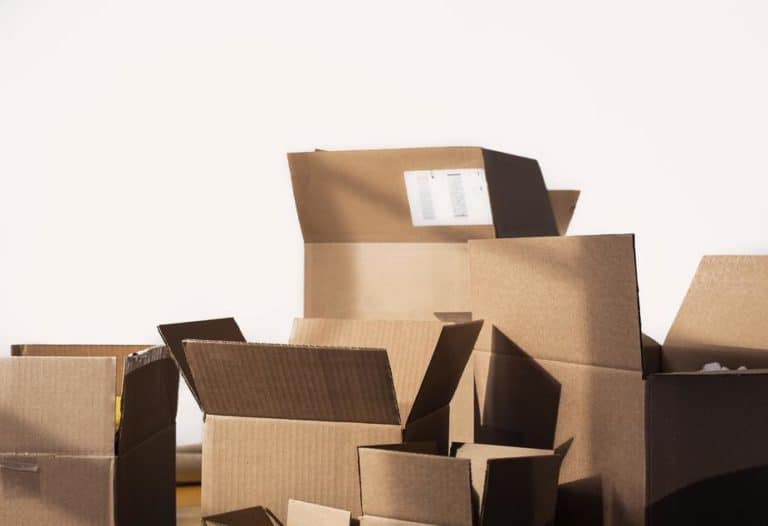 Well, there you have it! Hopefully, these steps are easy to follow. If you are unsure if you can move the washing machine on your own, we recommend contacting a professional moving company. Expertly trained movers know special packing techniques; they are skilled and equipped. Moving washing machines is an easy task for them!