HOW TO PREVENT FURNITURE DAMAGE WHEN MOVING
ZIP MOVING & STORAGE CAN HELP YOU OUT!
Moving Details
Next

Location Details
Next

*We respect your privacy, we don't share your name with others.
SUBMIT

Your information is essential to receive your moving quote.
*We respect your privacy, we don't share your email with others.
VIEW QUOTE

Your phone number will help us provide you with the most accurate moving quote.
PLEASE ENTER
YOUR PHONE NUMBER
*We respect your privacy, we don't share your phone number.
GET MY QUOTE

Help Us Out
How did you hear about us?
Your request was sent!
Please check your inbox to see the quote.
One of our move consultants will reach out as soon as possible regarding your request.
Disclosure: Phone calls between you and us may be monitored and recorded. You agree that Zip Moving And Storage can make calls and/or send text messages to you at the telephone number associated with your account. Consent may be revoked at any time by calling 855-947-6543 or email info@zipmoving.us

Moving to a new place can be overwhelming and stressful. If one doesn't take care during the moving process, it is easy to put dings in freshly painted walls or scratch valuable furniture.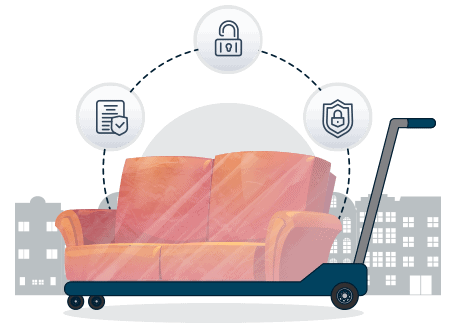 Damages are most often caused by a lack of experience. Without expert knowledge, movers may not have access to the right equipment and may improperly handle furniture. Zip Moving & Storage offers our expertise to make your move go as smoothly as possible. Follow these tips as you relocate to keep your belongings in pristine condition:
Corner Protection for Art and Mirrors

Moving Technique

Detach Furniture

Packing Technique

Ask Professional Movers!
Even the most comprehensive moving insurance cannot always compensate for extensive loss!
USE CORNER PROTECTION FOR FRAMED ART AND MIRRORS
Art and mirrors must be treated with the utmost care; the simplest mistake could be costly. Invest in a kit for packing frames. A frame packing kit contains cushioned corner protectors typically made of foam. Once you secure the corners, cover the rest of the item with blankets or pads. Don't rush this process – take time to pack all mirrors and glass items carefully.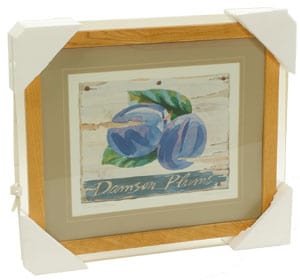 For your move to be successful, you will need to plan ahead. Walk around your home and take note of narrow hallways where movers will need to pass. Ensure tight spaces are padded so movers are able to maneuver heavy furniture through these areas. 
Next, decide the order in which the furniture will be moved out. Start with the smaller pieces and save the heavier ones for last.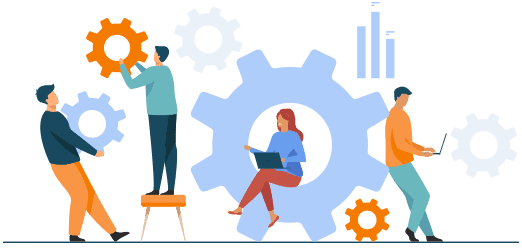 PROCURE REQUIRED PACKING SUPPLIES
Boxes and packing tape are the staples of moving, but you will also need items to help keep your items safe during transport. You can use items you already own, such as towels and bed comforters, to help pad large items. Item-specific padded packing materials can be found online or at your local hardware shop.
Packing Materials:
Resealable plastic bags 

Bubble wrap

Cardboard sheets (corrugated)

Plastic wrap 

Mattress and sofa covers
Handles, legs, and other small parts of your furniture should be detached and packed separately. The protruding parts of furniture are usually the first parts to sustain damage.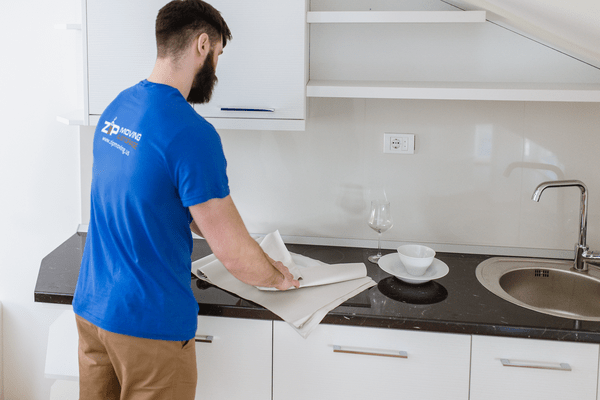 After protective supplies are procured, use care to wrap fragile or bulky items in bubble wrap prior to packing into boxes. Wrap delicate wood items in bubble wrap; the upholstered pieces can be covered by a layer or two of plastic wrap. Corrugated cardboard sheets are useful for preventing marks or scratches on many treasured belongings. Wrap furniture in blankets to provide padding. Generous padding will prevent damage from the inevitable bumps encountered during transportation. Be sure to utilize mattress covers; this is an easy way to keep the mattresses safe from water damage as well as tears and rips.
When in doubt, ask for help
Do you have the time and patience for the job? Improper moving techniques can result in damage and/or loss. Be sure the job is done right the first time by hiring a professional moving team to assist.
Moving doesn't have to be time-consuming and stressful! Zip moving has professional packers and movers to help you every step along the way. The professional and experienced movers will ensure household items arrive at the new home in one piece.
Zip Moving & Storage uses professional equipment and experienced manpower to make moving easy. Amateur movers may cost you thousands of dollars in damage. Property damage, especially, adds up quickly. Even the most comprehensive moving insurance cannot always compensate for extensive loss. No need to stress, reach out to Zip Moving & Storage to ensure your move is smooth and easy!