ZIP MOVING & STORAGE CAN HELP YOU OUT!
Moving Details
Next

Location Details
Next

*We respect your privacy, we don't share your name with others.
SUBMIT

Your information is essential to receive your moving quote.
*We respect your privacy, we don't share your email with others.
VIEW QUOTE

Your phone number will help us provide you with the most accurate moving quote.
PLEASE ENTER
YOUR PHONE NUMBER
*We respect your privacy, we don't share your phone number.
GET MY QUOTE

Help Us Out
How did you hear about us?
Your request was sent!
Please check your inbox to see the quote.
One of our move consultants will reach out as soon as possible regarding your request.
Disclosure: Phone calls between you and us may be monitored and recorded. You agree that Zip Moving And Storage can make calls and/or send text messages to you at the telephone number associated with your account. Consent may be revoked at any time by calling 855-947-6543 or email info@zipmoving.us

HOW MUCH SHOULD I TIP THE MOVERS?
Tip amounts vary greatly depending on the job performed, or on the number of hours they worked. A generous tip would be tipping the movers $4 – $5 per hour (per mover). For a half-day move, a generous customer would tip $20 per person, and if the move took a full 8-hour day, the amount would be $40 per person.
Consider the following if you are unsure whether/how much to tip:
Are the movers on time?

Are the movers courteous and patient?

Are the movers behaving professionally?

Are the movers treating belongings with care?

Are the movers working in tough conditions (climate, tight spaces, time crunch)?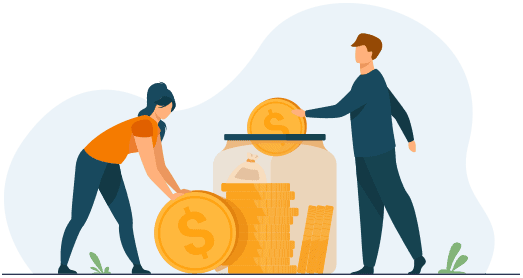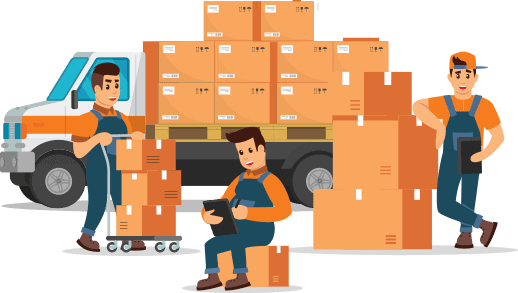 If you need to keep a record of your tip for taxes or work-related reasons, you can choose to either write a check or pay the moving company directly. They can then divide the tip among their workers. This way, you're prepared in advance and won't have to worry about it during the move.

Typically, you can figure out your tip by taking a percentage of your overall moving cost, usually falling between 15% to 20%. To tailor it to your particular situation, consider your move's size and complexity: For big and long-distance moves, 20% is a good starting point. If it's a medium or small move with some challenges, aim for 15% to 20%.

You can split this between the two movers if they've put in extra effort throughout the day. Keep in mind that if the move involves more difficulty, like heavy lifting or navigating tricky spaces, it's worth recognizing their hard work with a larger tip.
Why should customers tip the movers?
Moving is often an exciting but challenging process, and there are many factors to consider when deciding how much to tip the movers.

If the movers assist with creating a successful move and the customer's budget allows for it, a cash tip is always a nice gesture.

Tipping your movers is not expected, but it does show them that their efforts to perform an arduous task were appreciated, especially if your movers went above and beyond to assist you and assemble some valuable items.

Giving a tip to workers for excellent service is voluntary and at the customer's discretion. Many service industries, such as wait staff and couriers, depend on tips for their wages.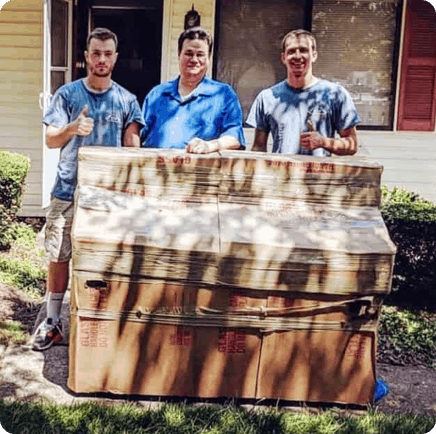 SHOW APPRECIATION TO YOUR MOVERS
Tipping your movers is always welcomed, especially if they had to handle oversized or exceptionally fragile items, and they remained polite and kind throughout the process.

Movers have a formidable job and often work from sun up to sundown. Perhaps your team is working above and beyond expectations, and you would like to show appreciation. Consider providing something special such as cold lemonade or fresh cookies!