What is an over-the-phone estimate?
ZIP MOVING & STORAGE CAN HELP YOU OUT!
Moving Details
Next

Location Details
Next

*We respect your privacy, we don't share your name with others.
SUBMIT

Your information is essential to receive your moving quote.
*We respect your privacy, we don't share your email with others.
VIEW QUOTE

Your phone number will help us provide you with the most accurate moving quote.
PLEASE ENTER
YOUR PHONE NUMBER
*We respect your privacy, we don't share your phone number.
GET MY QUOTE

Help Us Out
How did you hear about us?
Your request was sent!
Please check your inbox to see the quote.
One of our move consultants will reach out as soon as possible regarding your request.
Disclosure: Phone calls between you and us may be monitored and recorded. You agree that Zip Moving And Storage can make calls and/or send text messages to you at the telephone number associated with your account. Consent may be revoked at any time by calling 855-947-6543 or email info@zipmoving.us

You are moving! The next step is finding just the right moving company for your relocation. Every move starts with receiving an estimated cost before booking your move. We'll show you the easiest and fastest way to receive a price for your move and the booking process at Zip Moving & Storage.
Our experts handle all aspects of your move, from providing you with the best moving price, planning and executing your relocation smoothly.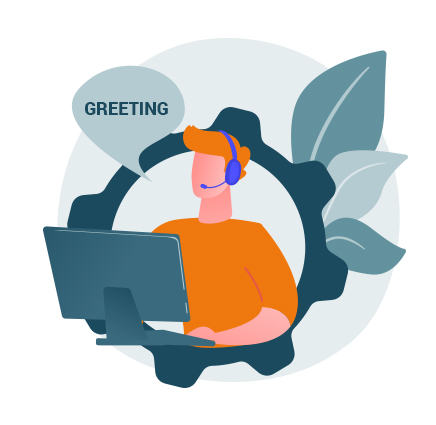 Step 1 - Greeting
Once you're on the call with our moving agent, they will introduce themselves and ask if you have a few minutes to discuss the details of your move and the services you need.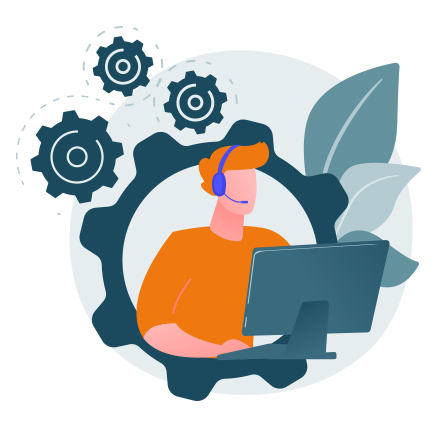 Step 2 - Type of estimate and benefit
If yes, your personal moving assistant will proceed to gather information about your move, and discuss services we offer to our customers.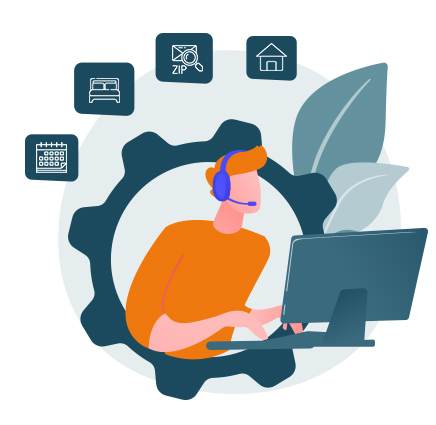 Step 3 - Gather information
Our moving coordinator will ask the following questions to ensure we don't miss anything and provide our movers with accurate details making your move successful and smooth.
1. Zip code you are moving to and from?
2. Is it a house-to-house move or apartment to the apartment?
3. How many bedrooms does your current home have?
4. What floor is your home located on and if there is a parking space available for our moving truck?
5. What is your ideal move date?
Step 4 - Inventory
Inventory plays a crucial part in receiving an accurate moving estimate. While you are on the phone with our moving agent, they will kindly ask you to go room by room and let them know about all the items you wish to move. Keep in mind many customers tend to forget about bulky items and belongings that do not fit in the box ex rugs, paintings, lamps, etc. So, make sure to include that as well.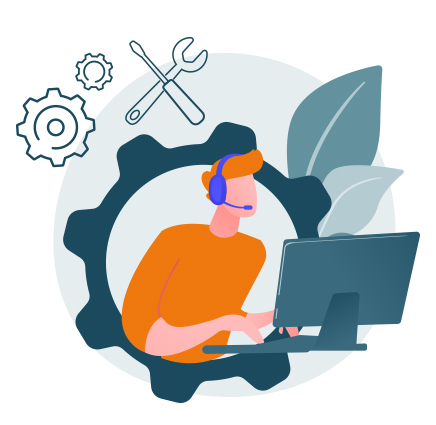 Step 5 - Additional services
After your inventory is recorded in our system, we will ask if you need help packing or using our additional services, such as disposal services, storage, etc., and add it to the moving estimate.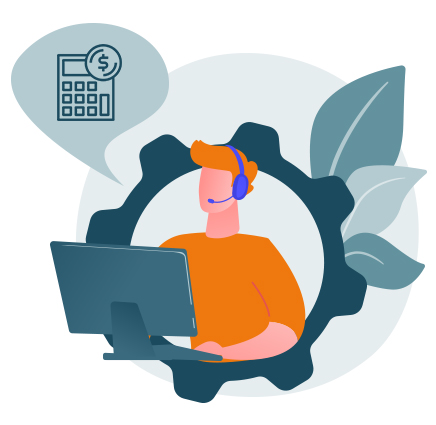 Step 6 - Receiving an estimate
You have provided us with the inventory of items you wish to move, as well as moving details and services you'd like us to provide. With this information, our agent will then calculate your moving estimated price. If the customer agrees on the price, we'll go ahead and set a moving date.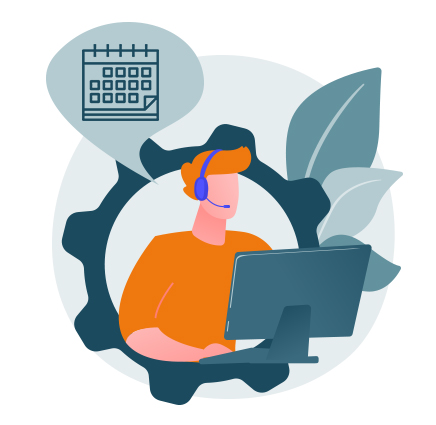 Step 7 - Moving date
Our moving agent will go over the details one more time with you to ensure everything is correct, and check with the rest of the team if we have availability for that desired date. If by any chance it happens your desired date has no availability, our agent will work together with you in finding the best move date that works for you.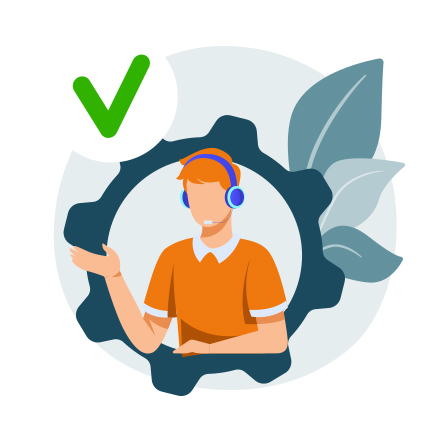 Step 8 - Booking Confirmation
The last step left is to reserve your spot. Simply to book your move, reserve the movers and secure the moving date can be done with a down payment. You are able to do that directly with our moving agent over the phone, or if you'd like to do it on your own we will send you a link to your email, where you can access your account page and proceed to provide us with a down payment. The customer is also able to adjust or update inventory and overlook the details of their move on their account page. Lastly, paperwork will be sent over to you, which you'll need to sign electronically and your move is officially booked.
We will keep you up to date with your move, and you will receive emails and reminders about the time of arrival of the movers and other important information about what to expect on a moving day. 
Very frequent questions we receive from customers include:
When will the movers be arriving?
You will receive a call 5-7 business days prior to your move from your personal moving assistant who will notify you of the window of arrival.
Will my items be assembled and disassembled?
Yes. Our movers will assemble and disassemble your furniture pieces at no extra charge. 
Do our movers wrap furniture pieces and will that cost extra?
Yes, our movers will wrap and secure your furniture pieces, glass tops, TVs, mirrors in moving blankets ensuring no damage during transportation. These services are already included in your move, therefore there is no additional charge.