Best Ways to Sell Your Unwanted Furniture
ZIP MOVING & STORAGE CAN HELP YOU OUT!
Moving Details
Next

Location Details
Next

*We respect your privacy, we don't share your name with others.
SUBMIT

Your information is essential to receive your moving quote.
*We respect your privacy, we don't share your email with others.
VIEW QUOTE

Your phone number will help us provide you with the most accurate moving quote.
PLEASE ENTER
YOUR PHONE NUMBER
*We respect your privacy, we don't share your phone number.
GET MY QUOTE

Help Us Out
How did you hear about us?
Your request was sent!
Please check your inbox to see the quote.
One of our move consultants will reach out as soon as possible regarding your request.
Disclosure: Phone calls between you and us may be monitored and recorded. You agree that Zip Moving And Storage can make calls and/or send text messages to you at the telephone number associated with your account. Consent may be revoked at any time by calling 855-947-6543 or email info@zipmoving.us

Moving and need to get rid of your unwanted furniture as soon as possible? You've come to the right place! If you find yourself in a situation where you're moving and have to get rid of your old couch, dresser, or table, selling it is a good way of going about it. Plus, it's extra money in your pockets that can go towards purchasing your new furniture pieces.
Here's a list of the best ways to sell your unwanted furniture:
One of the best ways of getting rid of your unwanted or old furniture when moving is to host a garage sale. First, check if your neighborhood has any rules that prohibit you from having a yard sale. Once confirmed, it's time to start planning! Let everyone know about your upcoming sale, and post the date and time on your social media platforms to reach a wider potential customer base. Choose a nice weekend and make posters, signs, and play music to attract as many potential buyers as possible.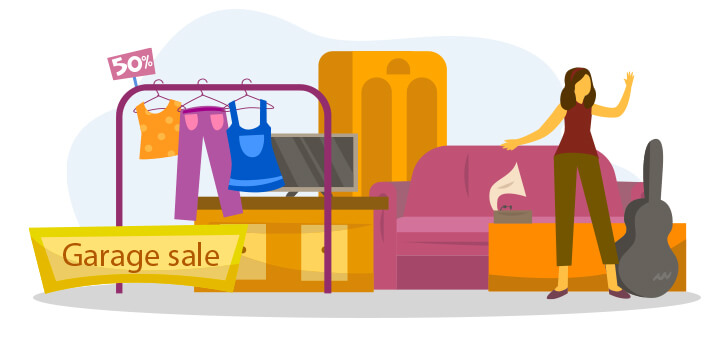 2. Online Classifieds (Online Apps)
Online websites for buying and selling your used items are another great way to get rid of your unwanted furniture and also make some extra cash. For a successful sale, first, make sure to snap a couple of nice photos in good lighting to make your furniture pieces look more appealing. The following are the best sites for selling your furniture:
LetGo –

Simply download the app on your phone and start selling your belongings! This app is completely free and very simple to use. Besides your furniture, you can also add household items, clothing, or anything else you don't need anymore and sell it. There is a 'chat' option where you can privately talk with other users and buyers.

Facebook Marketplace –

Facebook is one of the most popular social networking sites, and it offers its users various ways of selling and buying items. Facebook Marketplace allows you to post photos of items you would like to sell and advertises them to people in nearby areas. Alternatively, you can always post your ad in private groups for buying and selling.

Craigslist –

First, take some good photos of the items you are selling and post them on the website. After, mark the box that best describes what you are selling, such as 'antiques', or 'furniture', and make sure to include a clear headline and a good quality photo. The last step is to choose the city and state you live in, then start selling!

Nextdoor.com –

Nextdoor is a private social network for residents of a specific neighborhood and its surrounding communities. This service is free, and you can sign up using a verified address. Once you've signed up, we advise uploading a photo on your profile to personalize it. The online networking site allows users to list and sell items under its 'Classified' category.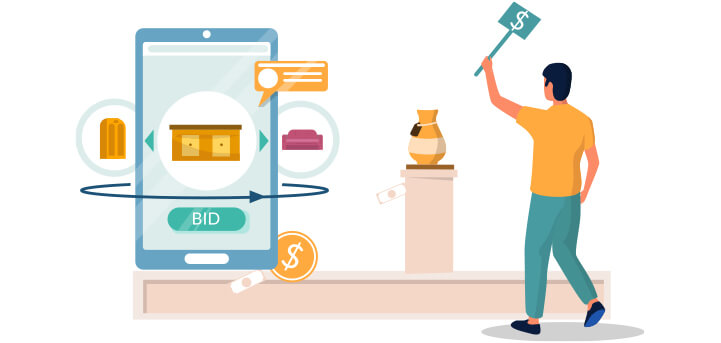 You can also sell furniture via online auction. There are reliable marketplaces like Bonanza and eBay where you can initiate an online auction for your furniture. These sites operate like online bidding sites where interested buyers can bid for the furniture items and buy them.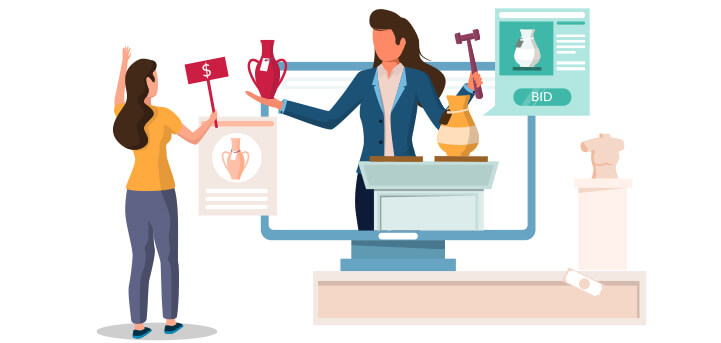 If you are looking for an easier way to sell your furniture other than hosting a yard sale or using different apps, another great option is to sell it to a consignment store. You can call up a few consignment stores in your area and schedule a pickup of your furniture, clothing, and other household items you wish to sell before your move. One thing about consignment stores is that they will keep a bigger percentage of the sale, leaving you with a small cut. However, if you plan on consigning a lot of items the cash can add up quickly. 
In conclusion, these are some best ways of selling your furniture, especially if you are moving in a hurry. Decide which option is right for you and start putting aside the furniture you will be selling. Once you've sold your belongings, your move will be much easier and cheaper since you'll have fewer items to move, plus extra money in your pocket for new furniture!