How to Pack Shoes in Moving Boxes
ZIP MOVING & STORAGE CAN HELP YOU OUT!
Moving Details
Next

Location Details
Next

*We respect your privacy, we don't share your name with others.
SUBMIT

Your information is essential to receive your moving quote.
*We respect your privacy, we don't share your email with others.
VIEW QUOTE

Your phone number will help us provide you with the most accurate moving quote.
PLEASE ENTER
YOUR PHONE NUMBER
*We respect your privacy, we don't share your phone number.
GET MY QUOTE

Help Us Out
How did you hear about us?
Your request was sent!
Please check your inbox to see the quote.
One of our move consultants will reach out as soon as possible regarding your request.
Disclosure: Phone calls between you and us may be monitored and recorded. You agree that Zip Moving And Storage can make calls and/or send text messages to you at the telephone number associated with your account. Consent may be revoked at any time by calling 855-947-6543 or email info@zipmoving.us

These simple shoe-packing hacks are just one way we can make your upcoming relocation quicker and easier. If you need help organizing your move, check out our moving calculator to determine how many boxes and other moving supplies you'll need.
1. Decide what shoes you want to bring with you
Relocating is an excellent opportunity to decide what items you don't have to keep in your closet anymore. You can start with your shoe collection.  Divide your shoes into separate piles based on whether you plan to keep them.

The next step is to remove those shoes you plan to get rid of or donate. Choose a different box for them, and be careful to keep them distinct from the boxes you plan to transport to your new home. Trust us, moving is time-consuming, and you can quickly get confused.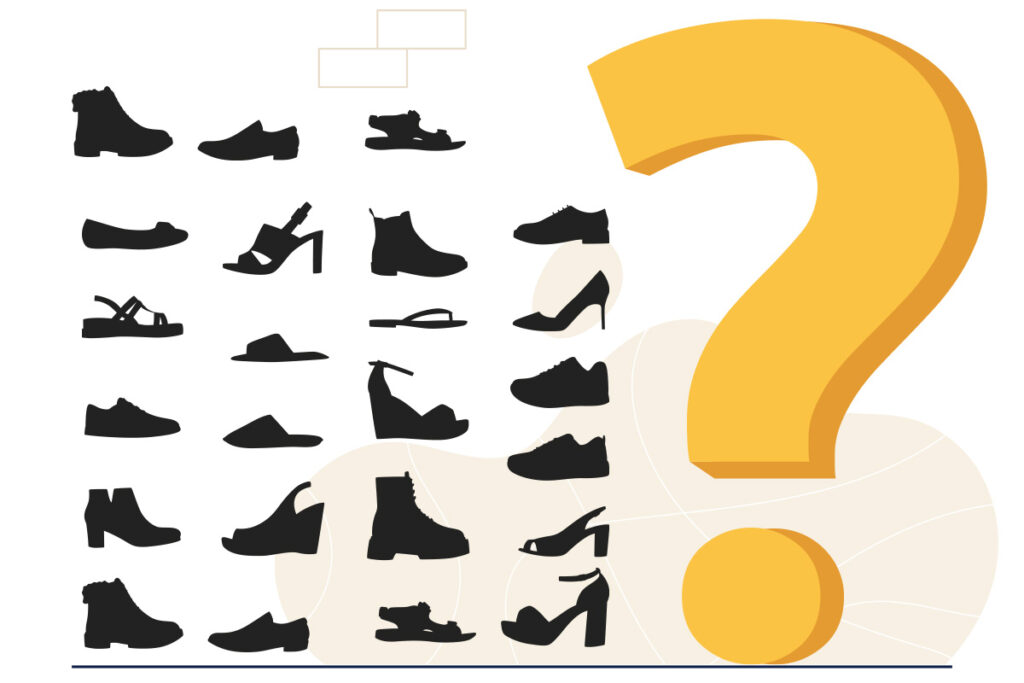 Sorting your shoes into groups will make packing and unpacking easier for everyone. One handy hack is to divide your shoes into categories.

Remember to do this for every person in your household. Also, keep each person's shoe pile separate so you can distinguish them when unpacking.

You should have at least one pair of shoes that you will use during the moving process in a separate bag. You never know what may come up during your transportation, so it's always best to be prepared.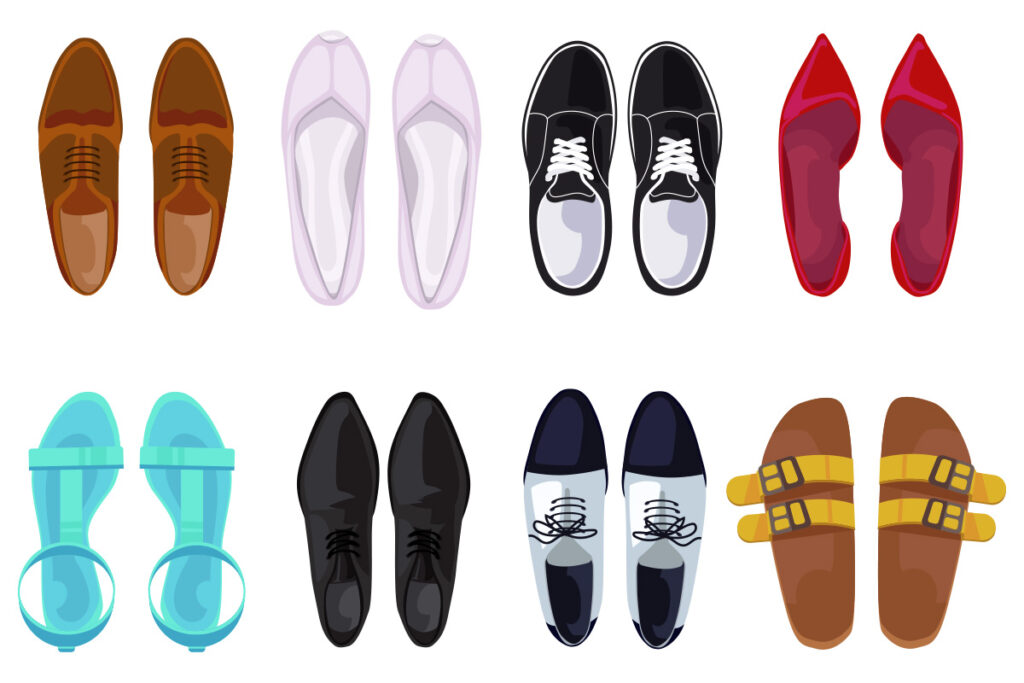 3. Mission impossible - finding original shoe boxes
We understand that finding the original box of your shoes can be incredibly challenging, but typically that is the best way to keep them safe during transportation.

If you can't find the original shoe box, our advice is to pack your shoes in small moving boxes to prevent them from getting crushed. We recommend protecting more delicate shoes, like heels, with quality packing paper.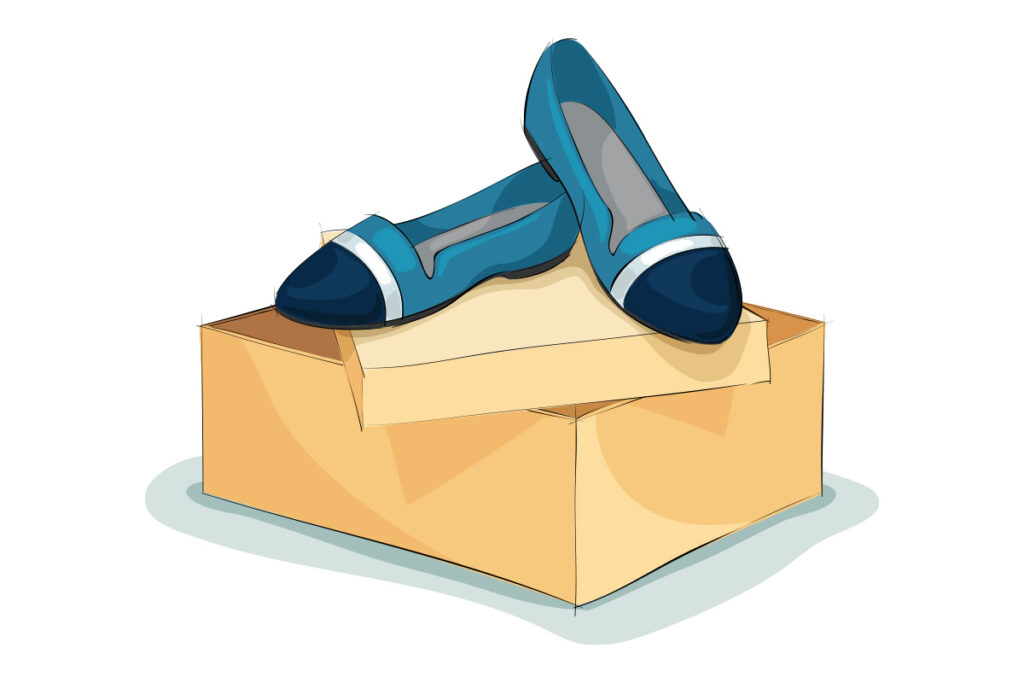 4. Always pack your shoes in pairs
We understand that this tip can sound a bit ridiculous, but you would be surprised how many people need to remember to do this. During the moving process, you will have to do many tiring tasks and think about many different things.

Suddenly you are in a hurry and need to know where your left shoe is!  That's why you should tie shoes with laces and keep every shoe in its pair.

You can also use a shoe bag, but please be careful not to overpack. Leave some empty space and fill it with crushed packing paper.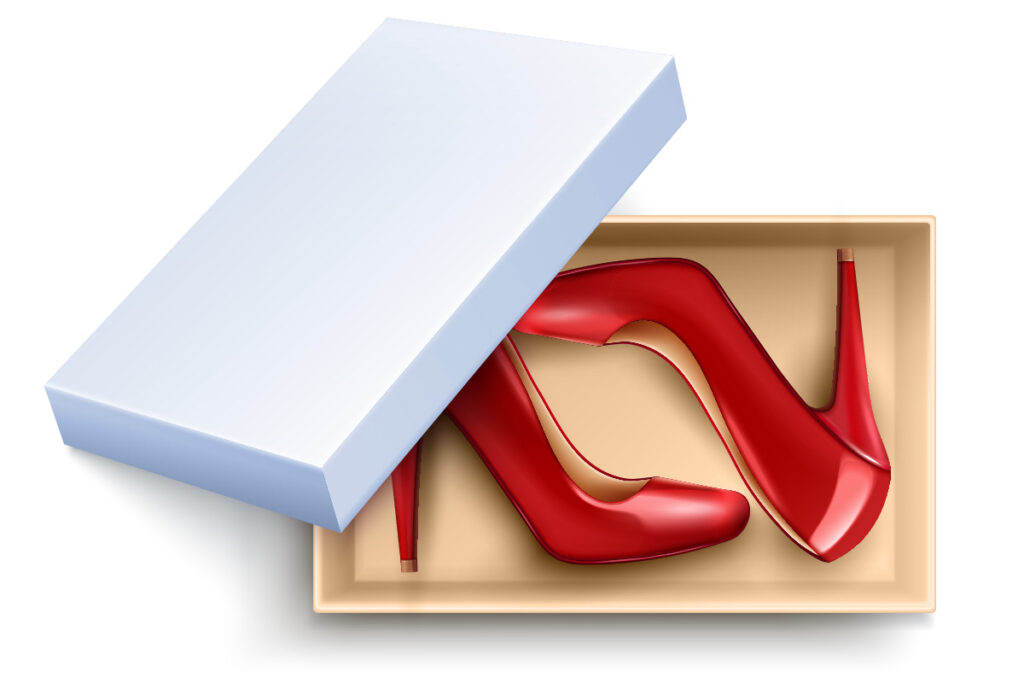 5. Avoid placing heavier boxes on top of your shoe box
You should be careful once you start to stack boxes with your shoes. Be careful not to put heavier boxes on top of them. Otherwise, you can easily crush them, and that can affect their shape and condition.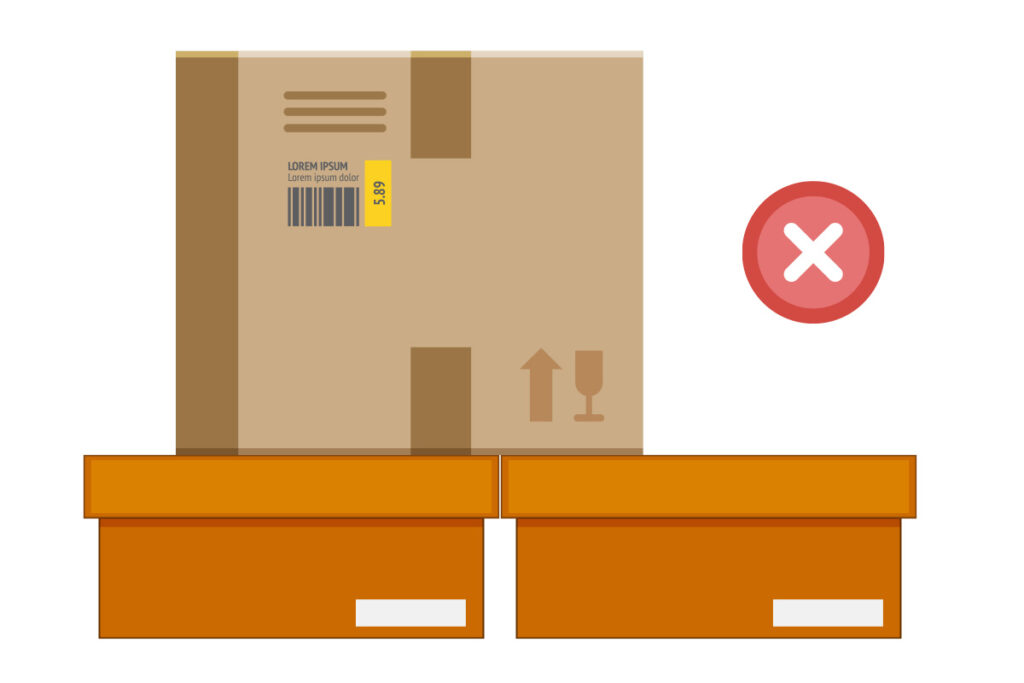 6. Pack nice pairs separately
We all have our favorite pair of shoes. Of course, you want those shoes to stay in perfect condition during transportation. We advise you to pack them separately and use a shoe bag or quality packing paper to secure them.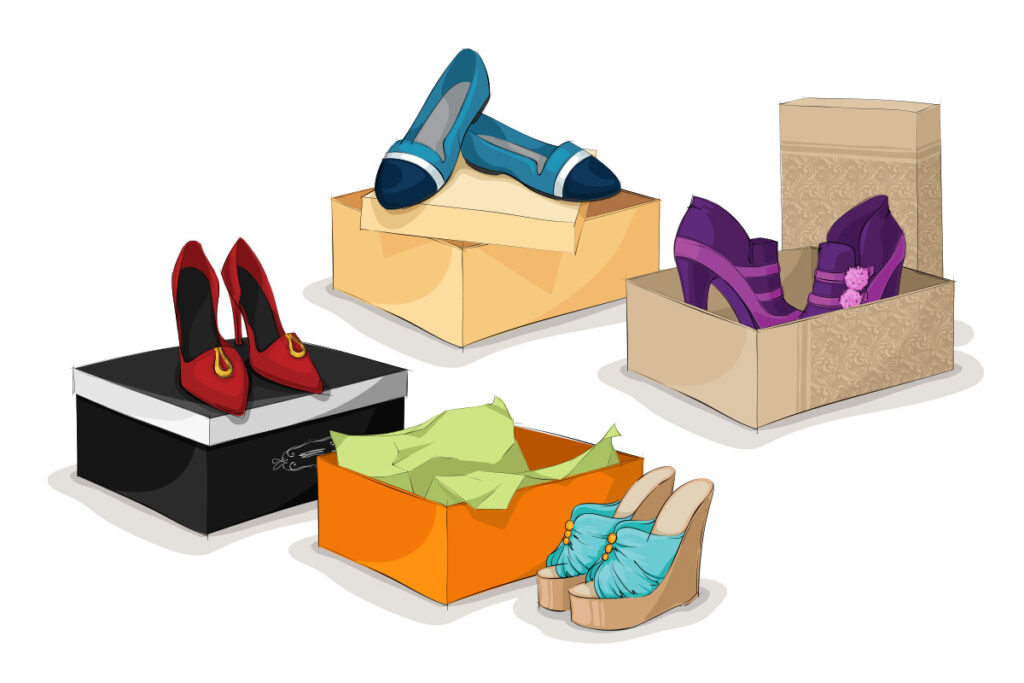 7. Pack heavy shoes on the bottom
You'll want to be sure to stack the shoes properly to avoid any mishaps. Always pack heavier shoes on the bottom and lighter ones on top.

Also, just fill the moving box some of the way, and make sure to stuff your shoes. That way, you won't have to worry about crushing your favorite pair of sneakers!