How to pack and label boxes for moving
ZIP MOVING & STORAGE CAN HELP YOU OUT!
Moving Details
Next

Location Details
Next

*We respect your privacy, we don't share your name with others.
SUBMIT

Your information is essential to receive your moving quote.
*We respect your privacy, we don't share your email with others.
VIEW QUOTE

Your phone number will help us provide you with the most accurate moving quote.
PLEASE ENTER
YOUR PHONE NUMBER
*We respect your privacy, we don't share your phone number.
GET MY QUOTE

Help Us Out
How did you hear about us?
Your request was sent!
Please check your inbox to see the quote.
One of our move consultants will reach out as soon as possible regarding your request.
Disclosure: Phone calls between you and us may be monitored and recorded. You agree that Zip Moving And Storage can make calls and/or send text messages to you at the telephone number associated with your account. Consent may be revoked at any time by calling 855-947-6543 or email info@zipmoving.us

Moving an entire household into boxes is often challenging and tiring, no matter how well-prepared and experienced you are. In many cases, you will need a helping pair of hands.

As a professional moving company, Zip Moving & Storage has a lot of experience packing and unpacking different items and objects. We are here to share some valuable information with you!
The moving process is seldom easy, and sometimes unpacking can be equally tricky as packing, especially if you are not organized properly. Follow these easy steps and have a stress-free experience.
1. Get moving boxes of all shapes and sizes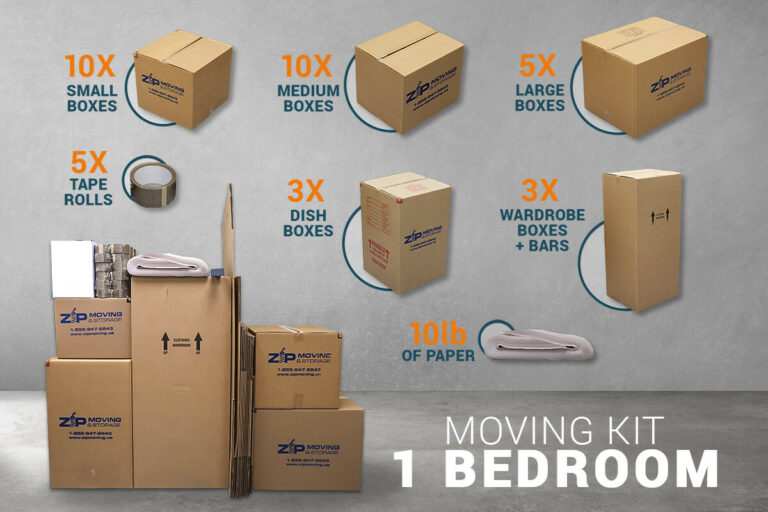 When packing your most valuable items, it's always good to have several moving boxes. Each box has a different purpose. For example, small boxes are convenient for heavy or fragile objects, while large boxes are better suited for light and bulky items. To learn more about the purpose and size of each moving box, click here.
2. Protect your fragile items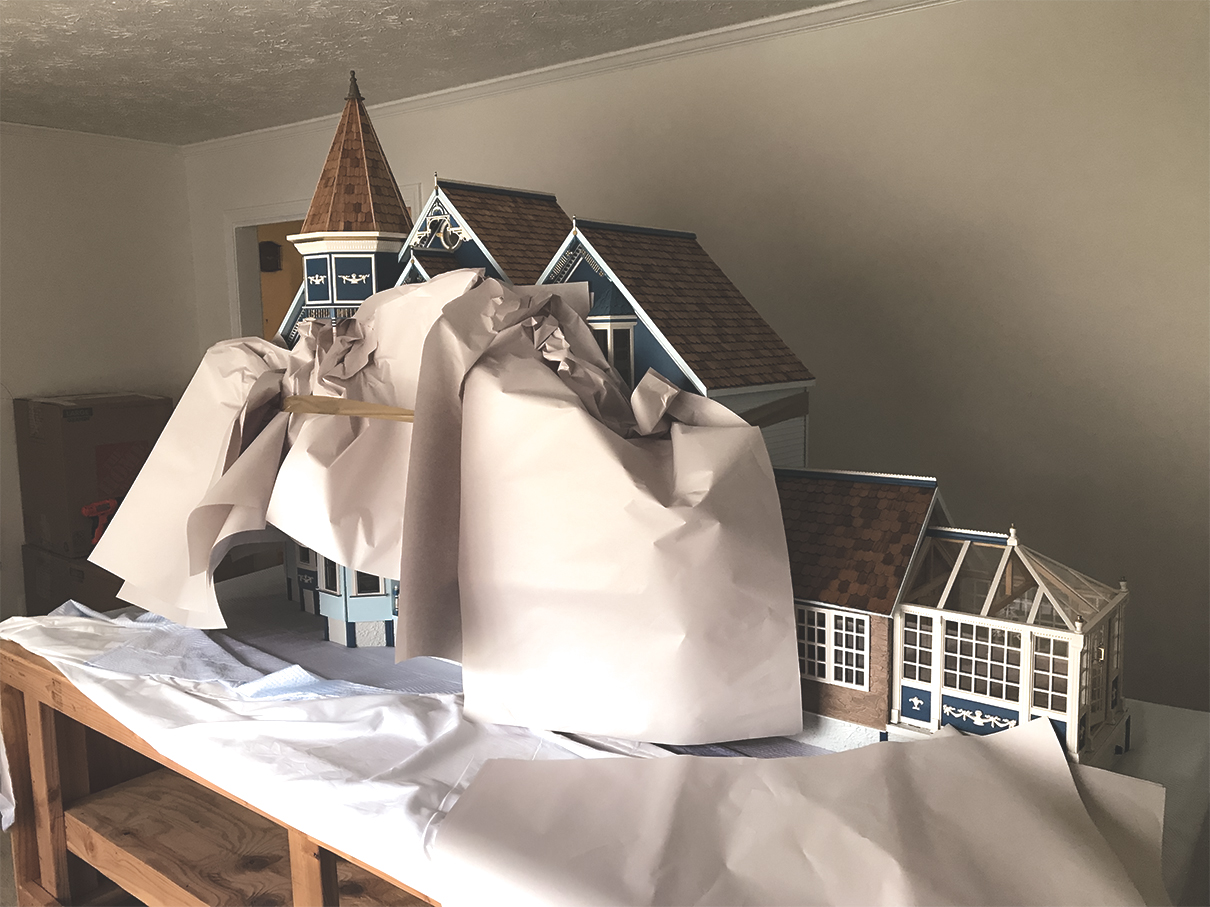 Fragile and breakable objects need to be properly protected. We suggest using quality packing paper and wrapping every item individually. We also recommend using cardboard separators. If you have valuable possessions, you can pad your moving boxes and use small towels or soft toys to fill in the gaps between delicate objects.
3. Use printable moving labels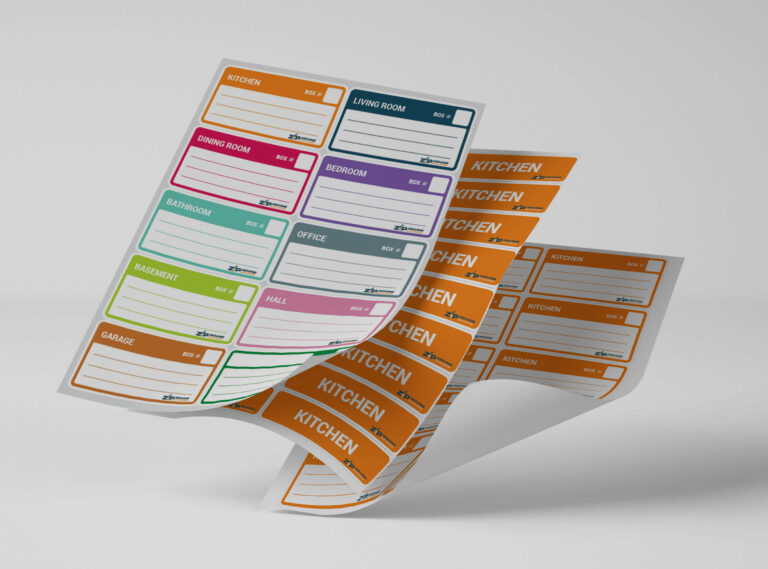 Moving labels make moving easy. It's a fact! Packing and unpacking are much faster and easier if you label every moving box properly. When packing your entire home, the best way to go about it is to pack room by room.

That's how you will avoid mixing items in different boxes. Kitchen appliances go into the box labeled with kitchen items, and bathroom objects go into a special bathroom box (you get the idea).

Moving labels will help you know what's inside every box so that when you arrive at your new home, the entire packing process will be much faster and more efficient.

Don't know where to find moving labels or how to make them yourself? No worries, we got you covered! With our printable moving labels, your move will be a piece of cake!
4. Create a color-coding system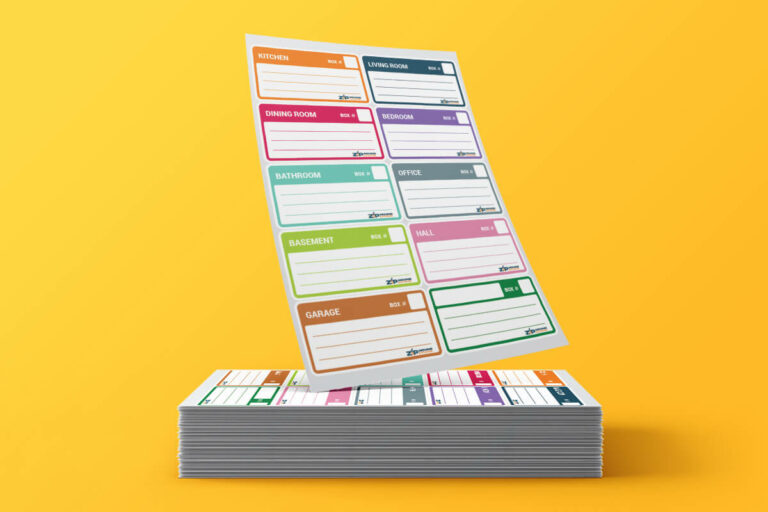 You can even get creative with markers and use different colors for each room. This is another helpful technique that will make your moving experience not just easier but a bit more enjoyable as well.
5. Label all sides of your box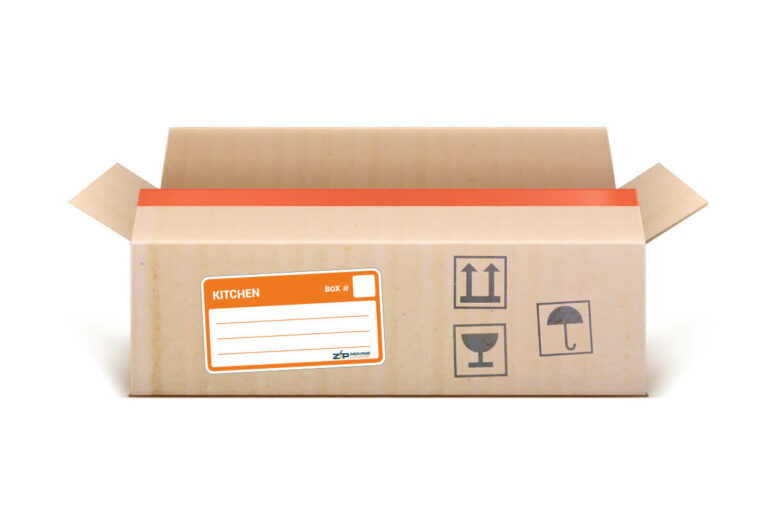 Turning one box multiple times can be tiring. You want your moving process to go as smoothly as possible. That's why it's good to take that extra minute and put a moving label on every side of your box. Trust us, it will save you valuable time once you start to unpack.
Bonus tip
Are you wondering what to write on your moving labels? We are here to help!
Every moving box should have the following information:
the name of the room in the new house

a list of items packed inside the box

handling instructions (especially for valuable or fragile items)