How To Pack Boxes For Moving
ZIP MOVING & STORAGE CAN HELP YOU OUT!
Moving Details
Next

Location Details
Next

*We respect your privacy, we don't share your name with others.
SUBMIT

Your information is essential to receive your moving quote.
*We respect your privacy, we don't share your email with others.
VIEW QUOTE

Your phone number will help us provide you with the most accurate moving quote.
PLEASE ENTER
YOUR PHONE NUMBER
*We respect your privacy, we don't share your phone number.
GET MY QUOTE

Help Us Out
How did you hear about us?
Your request was sent!
Please check your inbox to see the quote.
One of our move consultants will reach out as soon as possible regarding your request.
Disclosure: Phone calls between you and us may be monitored and recorded. You agree that Zip Moving And Storage can make calls and/or send text messages to you at the telephone number associated with your account. Consent may be revoked at any time by calling 855-947-6543 or email info@zipmoving.us

How to pack boxes for moving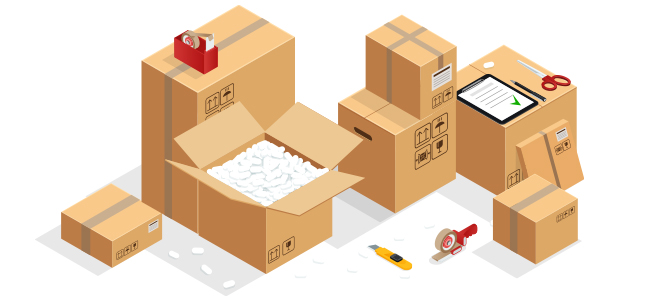 Many people assume that packing moving boxes is a piece of cake, but the reality is often quite different. Packing boxes is much more complex than putting random items into a box. Continue reading to learn more about best practices when packing.

First, evaluate your inventory to decide how many moving boxes of each size you need. Before starting to pack your possessions, estimate the weight of the items you plan to put in the boxes. We recommend keeping the weight per box under 14kg to ensure a successful move.
Follow these easy steps to learn the best ways to pack your moving boxes.
Get quality boxes and sort your belongings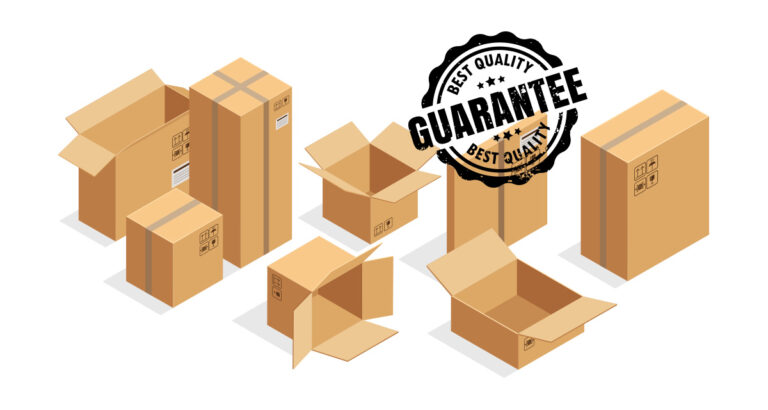 1. Gather quality moving boxes and supplies
Anyone with experience in the moving industry will probably tell you that finding a quality moving supplies is one of the most important things. Special care and protection will be needed for valuable and breakable objects. You want your items adequately protected and secure during transportation, and only quality packing materials will do that for you.

Gather boxes of all sizes (large, medium, and small) and other moving equipment you may need (moving blankets, tape, bubble wrap, moving dolly, etc.)
2. Set aside important stuff to pack
Sometimes, you will need certain essential items as soon as you arrive at your new home.  Towels, charges, toiletries, clothes, cleaning supplies, and other items may come in handy, so it's best to put them aside and pack them in boxes with particular labels.
We advise our customers to divide all their possessions into fragile and non-fragile boxes. The boxes containing breakable and delicate items should be padded for extra protection.
4. Use smaller boxes for heavier stuff
t's a good idea to start with smaller boxes and pack room by room. Also, don't forget that smaller boxes are easier to move and transport. It's best to fill your large or medium-sized boxes with lighter possessions and use the smallest ones for heavy items.

Use special wardrobe boxes explicitly designed for hangers to pack your clothes. Heavy items like books, cans, and CDs are perfect for smaller boxes.
Packing non-breakable items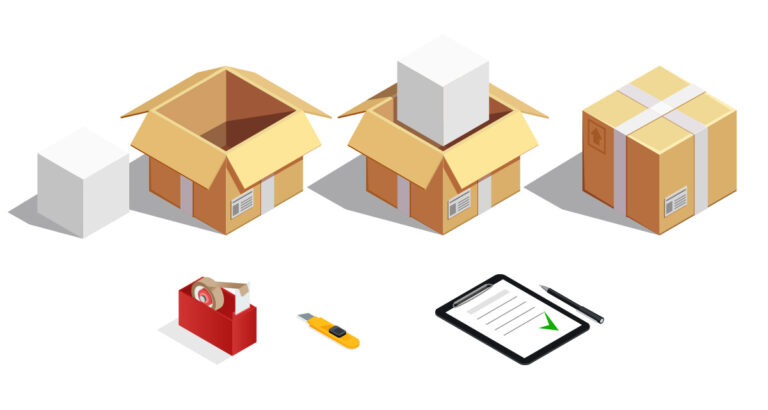 1. Put heavy items on the bottom
We recommend putting the heaviest items in first, then fit smaller items into any spaces between or around them. Pack your boxes so they are full, but make sure the lids of every box can be closed easily. If that's not the case, you should probably take some items out or organize your boxes differently.
Using moving labels will save you valuable time. Moving is often a hectic experience, and having printable moving labels will make everything much more manageable. Load each box with possessions and label the box with the specific room the items are for. This will make the unpacking process much faster and easier.
3. Put non-fragile possessions in clear zip-lock bags
Pack office supplies, cords, tools, and other small and non-fragile items in zip-lock bags. Because these bags are typically see-through, you don't have to label them. This will make your moving process much easier and more efficient.
This step is crucial. Secure the top of the boxes with tape to prevent them from spilling. First, close the smaller flaps and then the larger ones over them. You can also use clothing or stuffed animals to fill the box and provide extra padding. Please ensure the packing tape strip goes down each box's side properly.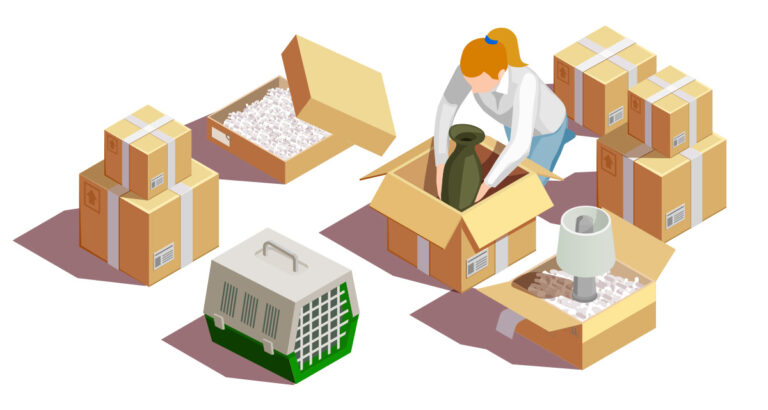 1. Wrap items individually
Wrap everything in moving blankets, bubble wrap, or quality moving paper. It sounds like a lot of work, but that is the only way your belongings will be secure and adequately protected. You can also use boxes with interior padding for added protection.

Sometimes, accidents happen no matter how skilled and prepared you are, but individually wrapping every item will keep them safe no matter what. If you have many fragile items, it can be good to check out special packing offers and decide what suits you the most.
2. Use smaller or medium-sized boxes
It's best to pack fragile and breakable items into smaller boxes. Those boxes are easier to carry and handle. Keep the boxes slightly lighter, and be careful not to drop or damage them. It's also a good idea to use cardboard separators inside them for extra protection.

Line small and medium boxes with ample packing paper to reduce the chances of items shifting inside while transported.

Try to keep the weight of each box under 14 kg. Fragile objects like plates, glasses, and smaller lamps should be put in small or medium-sized boxes. By doing that, you are ensuring the absolute safety of your delicate belongings.
3. Fill in the gaps with quality packing materials
To properly pack your fragile items, use as many packing materials as you need. Your belongings can be easily damaged if there is too much free space between them, so use bubble wrap, soft materials, and paper to fill in those gaps inside the box. Just be careful not to overstuff your box, and leave some space at the top of the moving box.
4. Label boxes with fragile items
It's best to separate antiques, art pictures, lamps, glasses, bottles, and plates into separate boxes. Be sure to label every fragile box with a warning that it's full of delicate and breakable possessions. Pack plates vertically, wrap every dish and glass in bubble wrap, and secure with tape. It's important not to overpack the boxes, or you won't be able to close them properly.
5. Know how to manage broken objects
Every move is unique, and the moving process can take a toll even on the best planners. Accidents can happen no matter how prepared you are, which is why you need to know how to handle broken items.

If your electronics get damaged, check what works and can be fixed before disposing them. As for glasses, plates, and bottles, it's best to choose a protection plan to see what moving insurance works best for you.
Selecting the right moving boxes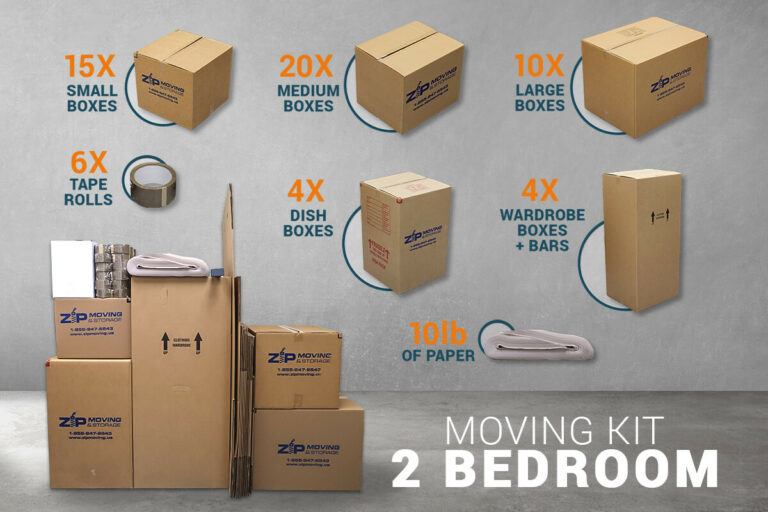 If you have a moving budget, you can purchase boxes from a local moving company or hardware store. You can buy new moving boxes from a home improvement retailer, moving company, or office supply store.

With years of experience, Zip Moving & Storage has excellent insight into customers' needs. Our moving boxes are designed to fit each customer's unique demands. Zip's moving bundles come in all shapes and sizes, and we use only quality packing materials.

As an experienced moving company, we know special packing techniques and how to store all your valuable items. If you need help with your upcoming move, don't hesitate to contact our fantastic moving coordinators by calling (202)-998-2699. We are here to help!
How to pack (almost) everything
Here is our recommended list of "How to pack" guides.