The moving company in Owing Mills that can safely move you across the city, county, and state! You can expect professional movers and affordable prices from Zip Moving & Storage. With us, all your moving needs and expectations will be met! Start your free quote today and find out why we make moving easy!
Moving Details
Next

Location Details
Next

*We respect your privacy, we don't share your name with others.
SUBMIT

Your information is essential to receive your moving quote.
*We respect your privacy, we don't share your email with others.
VIEW QUOTE

Your phone number will help us provide you with the most accurate moving quote.
PLEASE ENTER
YOUR PHONE NUMBER
*We respect your privacy, we don't share your phone number.
GET MY QUOTE

Help Us Out
How did you hear about us?
Your request was sent!
Please check your inbox to see the quote.
One of our move consultants will reach out as soon as possible regarding your request.
Disclosure: Phone calls between you and us may be monitored and recorded. You agree that Zip Moving And Storage can make calls and/or send text messages to you at the telephone number associated with your account. Consent may be revoked at any time by calling 855-947-6543 or email info@zipmoving.us

Top Rated Owing Mills Movers!
Thousands of happy customers and growing every day!
Full Service Moving Company in Owing Mills
Are you looking for an Owing Mills moving company focused on its clients? That disassembles and reassembles your furniture free of charge? Doesn't have any hidden fees, and it's near you? You have come to the right place because we are the best movers for that job!

With seasoned moving experts taking care of your items, you won't have anything to worry about but just to point in the right direction. It will be our pleasure to ensure that your moving wishes are met from beginning to end. Start your free quote today and see for yourself why so many people are turning to Zip Moving and Storage as their top choice for Owing Mills movers.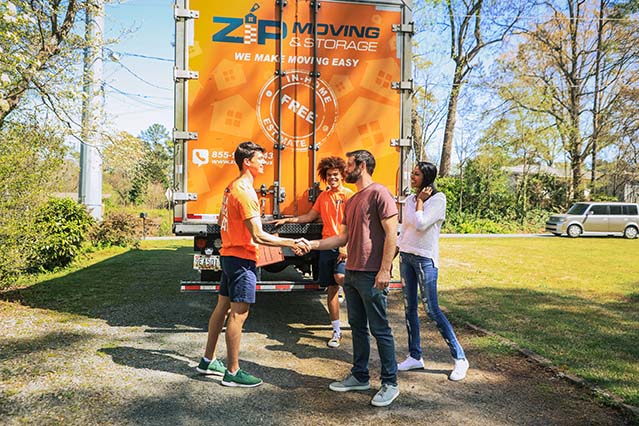 Award Winning Moving Service in Owing Mills, MD

Moving near Owings Run? Our apartment movers will make your transition seamless regardless of the floor and the number of stairs in your building.

Do you need to move to your dream house in Silverbrook Farm? Let our residential movers relocate you and your family safely there!

Planning to move your office to Tollgate? Our office movers are experts in managing corporate and office relocations!

Do you need packers for your move? Zip Moving and Storage will bring everything you need, from moving boxes to quality packing paper to bubble wrap and tape!

Are you planning to retire near Village at Mill Run? We are the right movers for seniors of all generations!

If you need to move a single item or only a few belongings, our small move service is perfect for your needs!

Need to move quickly? Zip Moving and Storage has experience executing quick moves with the utmost care and dedication!
We offer top-notch moving experience in Owing Mills
Owing Mills Loves Our Movers
My move was somoothe thanks to ZIP employees. They responded promptly, kept in touch and reassured me that all would be well and it was. The movers were personable and very capable. I couldn't be more pleased. Wait one minute.....they left me to unpack and put all my treasures away in their new home all alone!
I've used Zip moving and storage for my last two moves and will continue to use for any future moves. They've helped make the moving process so much simpler. On the administrative end, they are thorough and accurate in their quotes. Additionally, all of the movers that I've worked with at Zip have been very professional, efficient, respectful of the property and inventory, and a pleasure to work with. Highly recommended.
I decided to go with Zip. I packed the majority of smaller items on my own and added their partial packing services for the rest of my items. The move went smoothly, and the moving crew showed up being cheerful and ready to work. Loved my experience with Zip Moving & Storage, which I would highly recommend. Don't do it all yourself, hire professionals to help with your move...