Why is a night move impossible in Atlanta?
ZIP MOVING & STORAGE THOUGHTS
Moving Details
Next

Location Details
Next

*We respect your privacy, we don't share your name with others.
SUBMIT

Your information is essential to receive your moving quote.
*We respect your privacy, we don't share your email with others.
VIEW QUOTE

Your phone number will help us provide you with the most accurate moving quote.
PLEASE ENTER
YOUR PHONE NUMBER
*We respect your privacy, we don't share your phone number.
GET MY QUOTE

Help Us Out
How did you hear about us?
Your request was sent!
Please check your inbox to see the quote.
One of our move consultants will reach out as soon as possible regarding your request.
Disclosure: Phone calls between you and us may be monitored and recorded. You agree that Zip Moving And Storage can make calls and/or send text messages to you at the telephone number associated with your account. Consent may be revoked at any time by calling 855-947-6543 or email info@zipmoving.us

Moving can be an adventurous task, no matter the time and season. Still, when it comes to moving during the night, everything becomes even more exciting.
There is a growing demand for moves late at night, and we are getting more and more questions regarding this topic. As a professional moving company, Zip Moving & Storage is always trying to answer any questions our customers may have.

So, are night moves possible in Atlanta? Well, sadly, the answer is no. Wonder why? Keep on reading!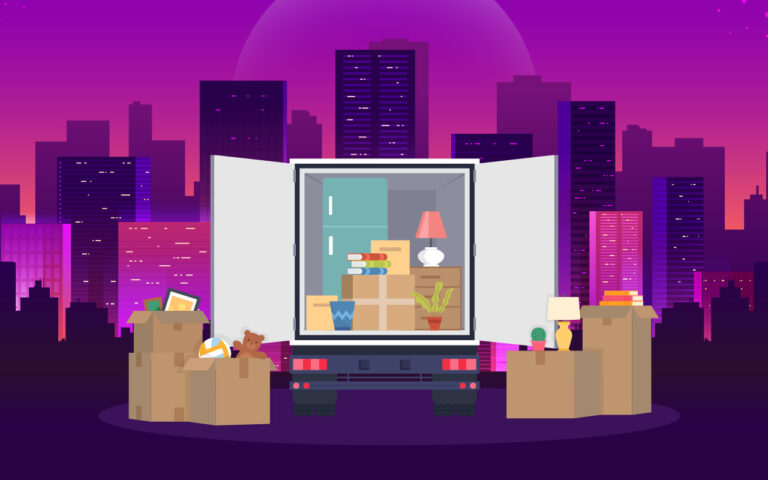 First, let's define the night move. Simply put, a night move is any move that happens after standard working hours. 

Some movers operate 24/7, depending on their state and the house rules that apply to that state.
Night moves are challenging to organize
Every move is a unique and memorable experience. No matter how well-prepared you are, sometimes moving can take a toll even on the best planners. 

Relocation also requires a lot of careful planning, so imagine all of that during the night. It's hard to see, movers may be tired, and traffic can also be a problem. The key to every successful move is good preparation and organization, but that can be a lot more complicated for a night move.

Also, it can be more challenging to see everything clearly during the night hours, which is another problem that makes a night move so much harder to organize and cover.
Night moves are against Atlanta house rules
In Atlanta, specific laws forbid moving late at night because of house rules and order. Buildings, houses, and even entire neighborhoods have similar bans and must follow the same rules. 

After all, evening and night are the perfect time to relax after a long day at the job and spend some quality time with your loved ones. Disrupting something like that with movers packing and moving everything around your house or apartment is never pleasant.
We can handle any type of move
- as long as it's not a night one
Are you in need of flexible moving services? We are happy to organize and handle your move, no matter how big or small. Zip Moving & Storage specializes in all sorts of moves. 

From our fantastic moving consultants to experienced movers, we will cover you on all fronts.

We are here to offer you a better and more positive moving experience!