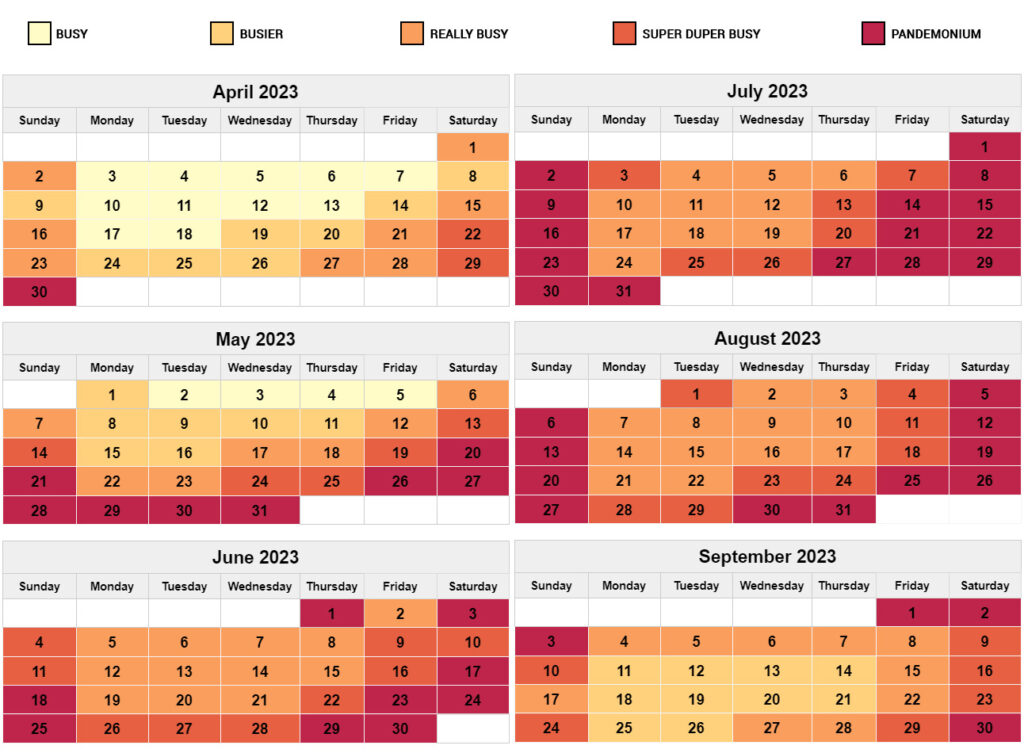 Summer of 2023 is slowly approaching! This means that the new moving season is also around the corner. Summer continues to be one of the busiest months when it comes to local and long-distance moves. 

If you are one of those people planning to relocate during the hot summer months, we strongly encourage you to book your moving date as soon as possible. Read on to learn some new and useful tips about moving during the famous season peak.
Why is the peak moving season so important?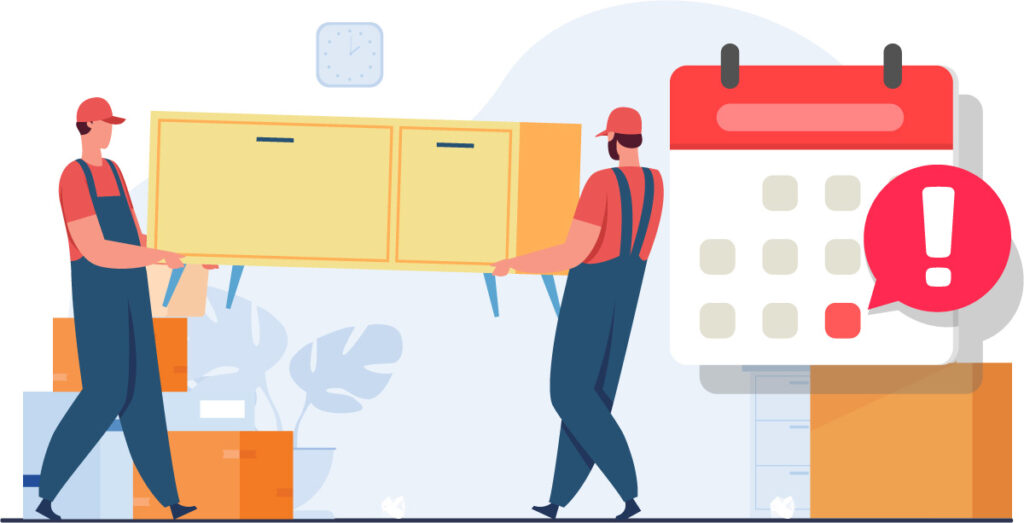 In the moving industry, the summer months are the peak of the moving season. This can severely affect the availability of many moving companies, the quality of service, and pricing. The peak moving season usually has very high demands, so be prepared to face them.

The peak season is especially important to moving companies. It can be difficult to organize and relocate all customers at the arranged times. This is also a period when scam-moving companies are trying to earn more money, so the customers need to be extra careful and do their research before moving.
The pros and cons of moving during peak season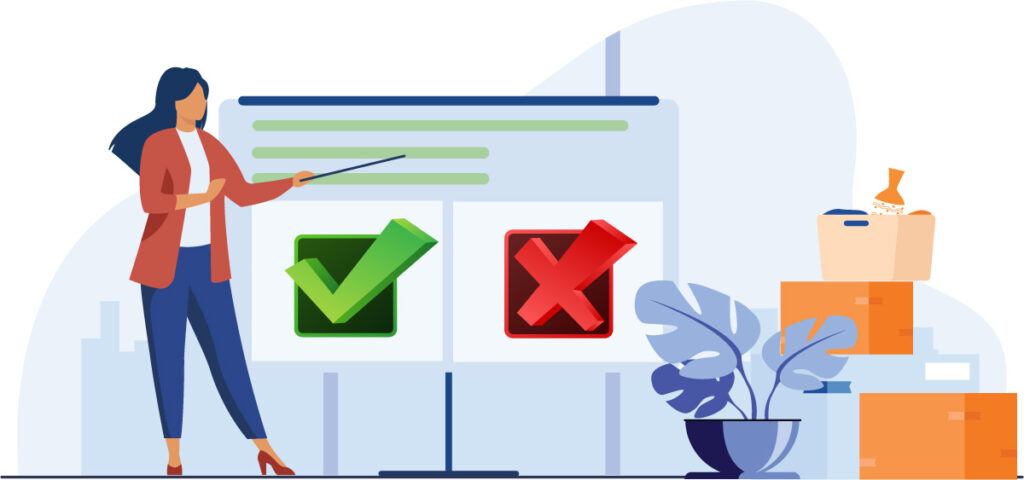 The best approach when moving in peak season is to book your relocation date far in advance. Also, it can be a good idea to choose weekdays instead of weekends, because Fridays, Saturdays, and Sundays can become extremely busy and pricey during the summer days. Whatever you choose, moving during the peak season has advantages and disadvantages. Let's discover them together: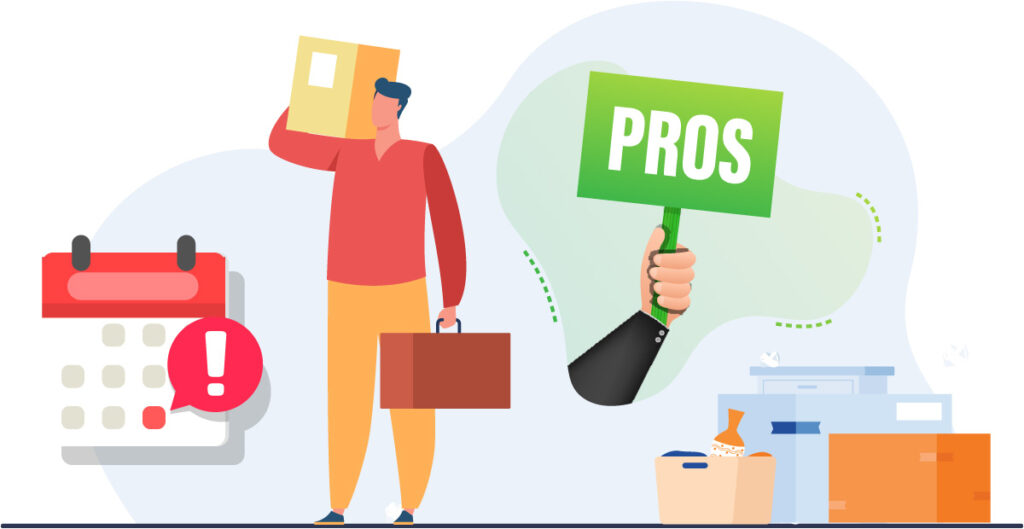 PROS:
Kids are on summer break from school
Families with school-aged kids typically choose to move during the peak season. Relocating is often an emotional experience for many children. Moving during the summer break will give them more time to settle in before starting a new school.
Weather is warm and pleasant
Having good weather for your moving day can be a priority for many. A sunny day with a clear sky will make it easier to pack and load all your belongings.
The end of the semester usually means that many college students will return home for the summer. Many students find themselves transitioning from dorms to apartments during the peak season, so this is an especially convenient time to search for a new student home.
Major holidays are a great opportunity to spend some time with your loved ones. Many people like to reconnect with their friends and family during the festive seasons of fall and winter.
Longer days will give you enough time to complete your move before night falls. This means you won't be in a rush, which is a huge plus, especially during the exhausting moving process.
CONS:
Relocating during peak season is more expensive. The pricing is always important, and that's why it is a good idea to know your finances and how much money you are willing to spend on your move.
When too many people decide to move simultaneously, some problems are inevitable. Finding a trustworthy and reliable moving company can be challenging. If you don't book your move in time, your options may be limited.
The peak of moving season can be hectic for many moving companies. When many people are relocating at the same time, cancellations and delays are expected and common. Moving companies can change your moving date or even cancel it in the worst-case scenario. 
We all love our pets and know how stressful relocating can be for them. If you have a pet and need to move, hot and long summer days can be too much for them to handle. 
Moving season price changes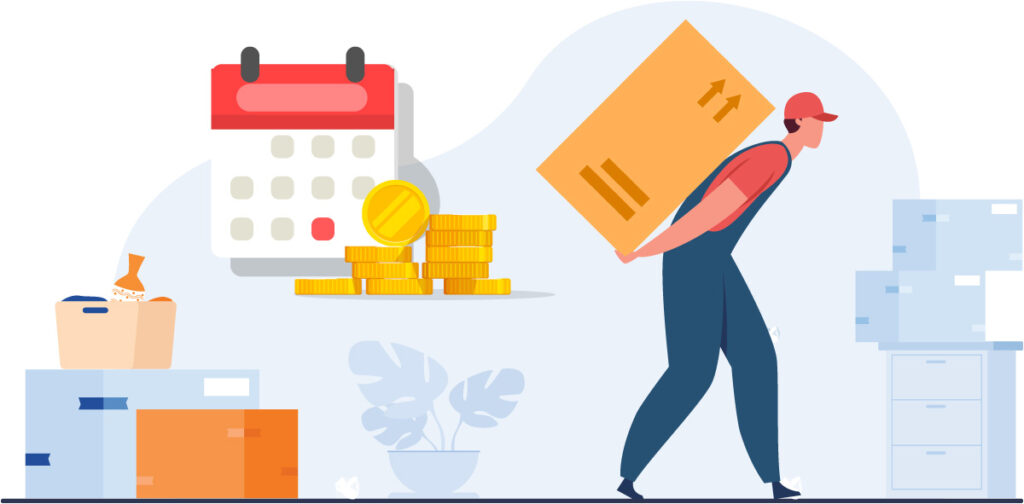 Relocating during the peak season tends to be pricey, so be prepared to save extra money for your move. Demand for movers increases during the summer months, and many moving companies tend to use that to their advantage.
Warmer temperatures and sunny days make summer an ideal time to relocate or renovate your home. This typically affects the moving price of many professional moving companies. Also, home buying peaks in summer, which can affect the moving price as well.

Budget, work, family, and weather conditions are some of the most important factors affecting the date and price of the move. Those with a tight budget may need to wait until the moving season is over and the cost of moving changes. If money is your greatest concern, we advise waiting until the winter months or spring season.
How to move during peak season?
Get enough sleep and rest

– Sleep is important, and during challenging periods in your life, getting enough sleep can be a true life savior. Having a good night of sleep can be extremely beneficial for your mental and physical health.




Establish a healthy support system

– Isolation will do you no good, especially in a new environment. That's why it's important to surround yourself with people you can trust.  Talking with a friend or even a professional therapist can greatly impact your mental health.




Treat yourself

– Every now and then, don't forget to indulge yourself! It can be beneficial on so many levels. Doing things you love and enjoy will make you feel more at home and in peace. Try going to the spa or reading a good book, whatever works the best for you.




Allow yourself a mini-vacation

– As we said, moving can take weeks, sometimes even months, to plan. After hard work, you deserve some well-earned rest. Having a vacation will allow you to slow down, explore your new neighborhood, and maybe meet new people.




Get a massage

– Few things are more relaxing than having a professional massage.  A good massage therapist will know how to loosen you up. Chances are, you will feel fresh and reborn. After that, post-moving exhaustion will be in the past.




Create a checklist

– Creating

a moving checklist

can be a great way to reduce moving anxiety and keep everything organized. Having a detailed list will ensure that the entire process goes as smoothly as possible.




Don't rush yourself

– Give yourself enough time to settle in properly. The adapting period can last from several weeks to several months, but don't feel pressure to feel at home right away. Let it come to you naturally.




Decorate your new place

– It may seem strange, but there is something special and comforting about decorating new surroundings. Putting some items from your old home in your new one will make it feel cozier and familiar. Chances are that will help you feel better about your environment and you will be able to properly relax.




Take good care of yourself

– A healthy and balanced diet will give you enough energy and strength. Listen carefully to what your body needs and try to eat healthy food. Pay attention to how you feel and make sure to have enough time for yourself.





 

Don't forget about physical activity

– This may sound like a paradox, but remaining fit and active can be a real game-changer, especially when battling moving fatigue. It will be easier to beat post-moving exhaustion if you are in good shape.
When is the best time to move?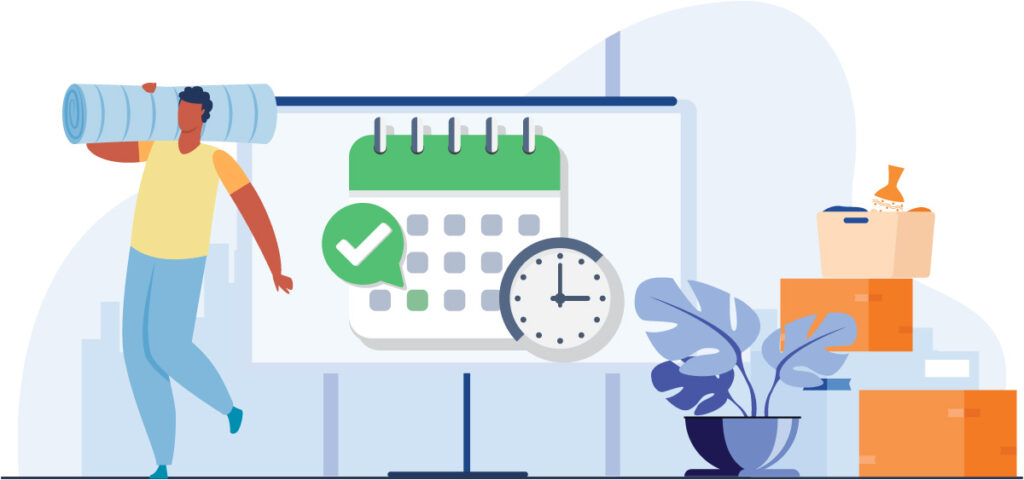 There is no easy answer to this question. The best time to move depends on various factors. As a professional moving company with years of experience, we have moved many satisfied customers through every season.
Whether you're moving during the holidays or summer, Zip Moving & Storage has an expertly trained team that can handle every move quickly and professionally. If you have a good and reliable moving company, we are sure that your move will be successful, regardless of the season in which you are moving.

Though the peak of the moving season is typically in summer, with approximately 70% of all moves happening between May and September, that may not be the best time to move for some people. Certain moving experts claim that the best time to move is actually in non-peak months from October through early March. Sometimes, scheduling a fall move can be a great idea for safe and quick relocation.