Do Movers Disassemble and Assemble Furniture?
ZIP MOVING & STORAGE CAN HELP YOU OUT!
Moving Details
Next

Location Details
Next

*We respect your privacy, we don't share your name with others.
SUBMIT

Your information is essential to receive your moving quote.
*We respect your privacy, we don't share your email with others.
VIEW QUOTE

Your phone number will help us provide you with the most accurate moving quote.
PLEASE ENTER
YOUR PHONE NUMBER
*We respect your privacy, we don't share your phone number.
GET MY QUOTE

Help Us Out
How did you hear about us?
Your request was sent!
Please check your inbox to see the quote.
One of our move consultants will reach out as soon as possible regarding your request.
Disclosure: Phone calls between you and us may be monitored and recorded. You agree that Zip Moving And Storage can make calls and/or send text messages to you at the telephone number associated with your account. Consent may be revoked at any time by calling 855-947-6543 or email info@zipmoving.us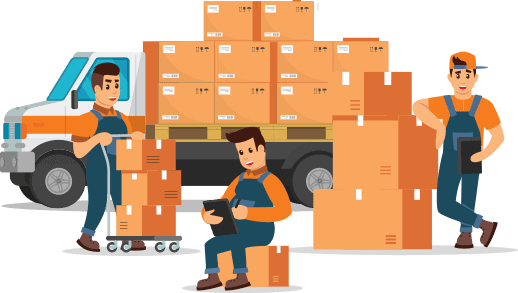 When moving locally or long-distance, we at Zip Moving & Storage understand that the process is not only physically draining but also emotionally draining. Allow our certified experts to handle and transport all of your valuable belongings on time and in perfect condition.
Disassembly and reassembly of your furniture can be time-consuming and difficult. Not to worry, Zip Moving & Storage team is here to help you!
Our expert movers have the knowledge, speed, and skills to make your move seamless.
Should I disassemble my furniture before moving?
Many items from your home have breakable parts which can be a hazard during the moving process. Although larger solid pieces tend to move fine on their own, you may find that many items travel better when taken apart. 
Before deciding what furniture needs to be taken apart, you must keep in mind that there are certain items moving companies can not move by law since it poses a safety risk to both you and our team.
It is part of our standard services to disassemble and reassemble furniture in your home at no additional charge. Our trustworthy and dependable staff will ensure your valuables are transported safely.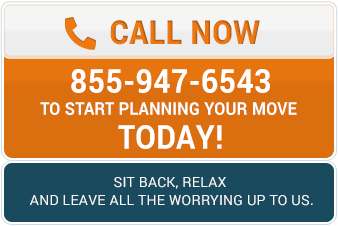 What furniture can be disassembled?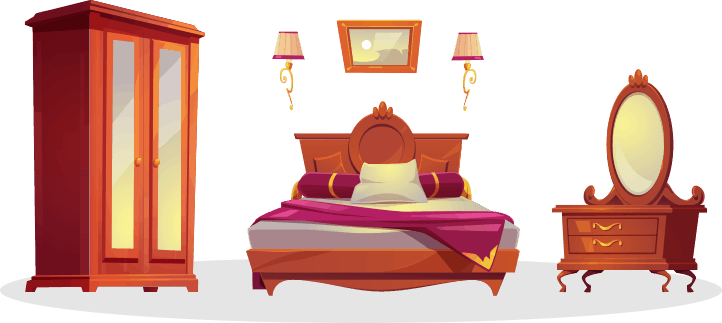 There are certain furniture pieces that must be disassembled before you move. Here at Zip Moving & Storage, we are all about making your move easy!
Here's a list of items that CAN be disassembled:
Bed frames – Most bed frames will need to be disassembled before moving. Our movers will efficiently do this during the moving process. If you would like to do it yourself, consider getting up early in the morning before the moving crew arrives.


Bureau's & vanities – Any piece of furniture with mirror glass attached to it can easily be removed and protected. If glass is part of a cabinet door or a coffee table, it can be wrapped intact. In case you're not sure about what to disassemble, wait for the movers to arrive and they will help make the decision on how to best transport your items.
Large dining room tables – Regular size dining tables can be wrapped and loaded as-is. If you own a larger, heavier table, the legs will be disassembled and the components will be wrapped separately. This prevents any breakage during transit.


Bookcases/shelving units– If your bookcase has glass shelves or the shelves come right off on their own, our movers will remove them and wrap them separately.
TIP: When disassembling your furniture, be sure to keep ALL screws and parts in a labeled, sealable plastic bag.
How to prepare furniture for your big move?
Zip Moving & Storage owns moving trucks that are fully equipped, which ensures the full protection of your belongings during transport.We offer a range of services to assist you during your move, such as storage units available for rent to store your belongings.Our handpicked movers are here to help! Your job is to sit back, relax, and welcome your belongings into your new house.
With this being said, here are a few tasks that should be completed before your move, to make things easier for you and the moving crew.Take inventory of your belongings and estimate how much time it will take to prepare them before moving day.
Measure doorways and hallways before you start moving furniture. Make sure your items will fit through doors, hallways, stairwells, and in the elevator.Disassemble furniture before moving day, or wait for our experts to arrive to help you. Empty all dressers and nightstand drawers before disassembling. Save all screws and bolts in a labeled, sealed bag.
Wrap and protect valuable pieces with moving blankets to secure fragile items. You can rent the blankets from a moving store in advance, or allow the experts at Zip Moving & Storage to do all of the heavy lifting, disassembling, and reassembling of your furniture.
Which furniture can be easily damaged?
There are some furniture pieces that tend to break more easily than others. Mirrors, glass tables, and large delicate items are the most fragile. In a case of damage during the moving process, our trustworthy moving company has you covered.
Furniture items of lesser quality are not built with the same rigidity. These items should be extra wrapped and secured to prevent breakage. 
With Zip Moving & Storage, you never have to worry about disassembling and assembling your furniture, measuring hallways, and stressing over the safety of your belongings.
 Our team of professionals is here to make your move seamless, efficient, and easy!