Moving out for the first time and living on your own can be both an exciting and overwhelming time. Whether you're moving into your first apartment or settling into a college dorm room, this may be your first taste of adulthood! 
With your newfound freedom comes new responsibilities. Between managing everyday tasks, household chores, and finances, there can be a lot to learn about living on your own. Nevertheless, every young adult will eventually go through this transformative time. 
Our first tip for a smooth transition is to create a list of to-do tasks before moving. Next, check out our list of helpful hints to guarantee a successful first step into adulthood:
1. Figure out your finances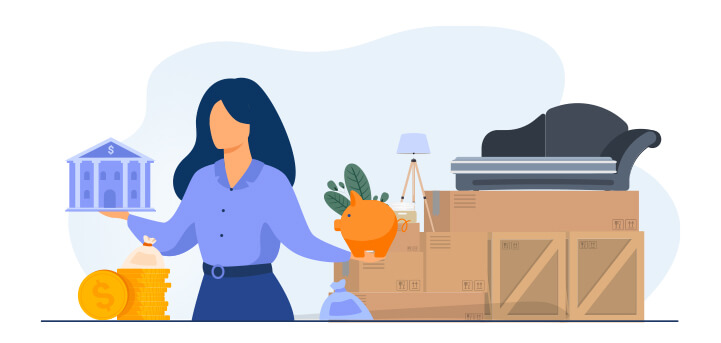 If you're looking to live alone and need some guidance, our first piece of advice is to look at your monthly spending and create a budget to stay on track financially. Living at home can provide a financial safety net, but now that you are moving out on your own, you need to have a better understanding of what a budget is and how it works. 
Here are some of the things you can do to get your finances in order:
Track your monthly income

– First, determine your monthly expenses. Start by listing expenses such as car expenses, phone bills, food, etc, and calculate how much money you will have leftover. This will help you figure out how much income you'll need to pay for rent and utilities.

Plan your budget for moving out – Write down all costs that will be associated with moving. Will you hire a moving company or rent a moving truck? Be sure to include the first and last month's rent deposit, new furniture, and additional moving services. We advise researching moving companies in your area and working with a moving coordinator to figure out all of the costs for the services you'll need. 
Save up –

Moving out is something you can start planning in advance, so be sure to save up in the time before your move. Set a monthly budget to put away every month into your savings that will be enough to cover your rent for the first couple of months, bills, and moving expenses. Having extra money on the side is always good in case there is an emergency as well!
2. Nail down a steady job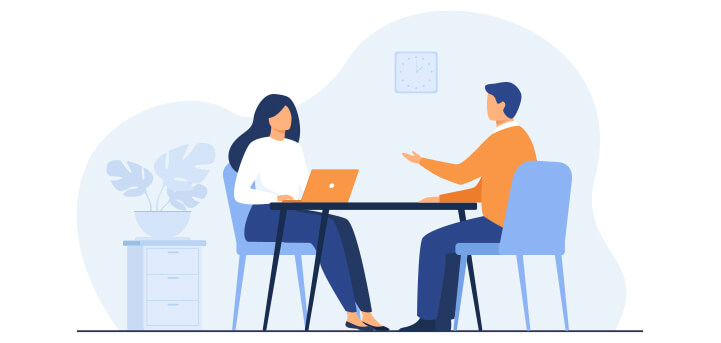 Part of being an adult and living on your own also includes having a steady job. Now that you are planning on living on your own, having a sure income will put you in a secure position to afford to live on your own.
Create your budget with care to ensure your current earnings can cover all of your expenses.
If that's not the case, don't get discouraged! Many young adults venturing out in the adult world will start at an entry-level position that will help them climb to the top, and that is okay! Use this job to learn, progress, and build your experience for future success, and plan to move out at the time you are able to afford to live on your own.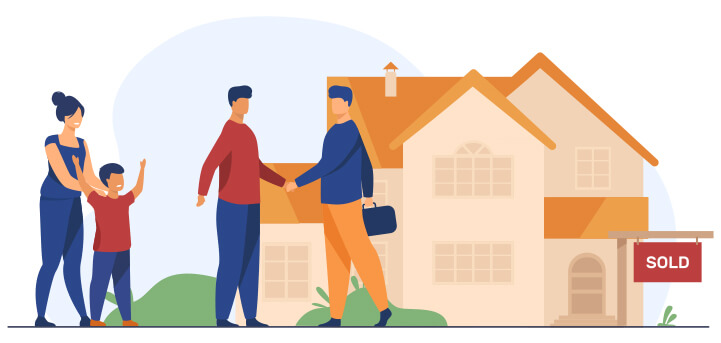 Finding the right place to live might take some time at first but will be well worth it in the end. Don't rush this step, because you want to carefully look and decide on the best place to live within your budget. Set a price and search location before starting your search. Here are some more tips:
In today's day and age, everyone uses social media. This is a great way to get the word out that you are looking for a place to live. Make a post on your Instagram or Facebook page that you are looking for a place and be very clear with the price.

Check listings on Craigslist, Apartments.com, ForRent, or RentJungle.

Stick to your budget! It can be tempting to choose a place slightly out of your price range because of comfort, but remember how hard you worked on preparing your budget in the earlier steps!

Choose your location to be near your workplace or places of interest such as a gym, park, or your favorite bakery.

Check the crime rate in your search area before signing a lease.

Decide how important it is to you that your new apartment is close to good public transportation. This way you can ditch the car and all the payments that come with it, and have public transportation nearby for easy commuting downtown and other important places.
Once you find a perfect and affordable place to live, don't forget to do a change of address.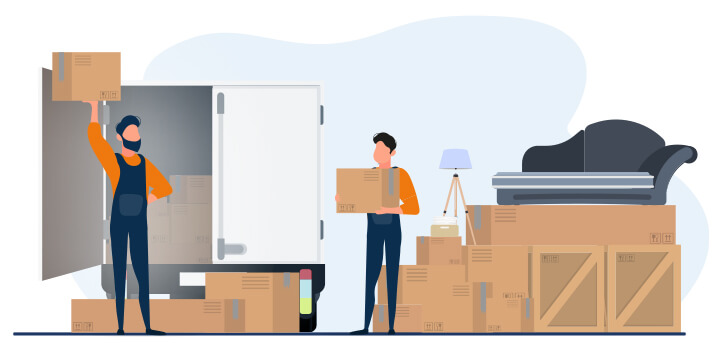 A professional moving company will take the hassle and heavy lifting out of moving for you. Expert movers will take care of every aspect of your move, ensuring your belongings are relocated safely. Getting a free quote from Zip Moving & Storage will greatly help you in budgeting for your new place, and help you stay on track with your finances.
5. Create a list of chores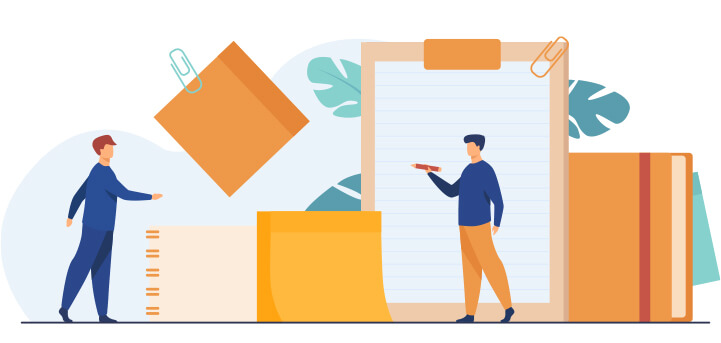 The excitement of living alone might overwhelm you, and you may be tempted to let everything get a little loose. Be sure to stay on top of household chores, such as dishes, laundry, and keeping your new home clean. Here are some tips to get you started:
Create and stick to a list of chores as soon as you move in. Use a whiteboard or a chalkboard and break down the major chores that need to be done weekly and smaller ones that you can do every day. You'll feel accomplished checking off the chores from the list!

If you have a roommate, divide the chores equally as soon as you move in, to avoid confusion and conflict down the line. 

Clean regularly. Living with your parents sometimes doesn't provide you with a sense that you need to do those things, but they won't be there anymore to clean up after you! Keeping the space you live in clean and tidy will create a healthier and happier environment.
6. Don't be afraid to ask for help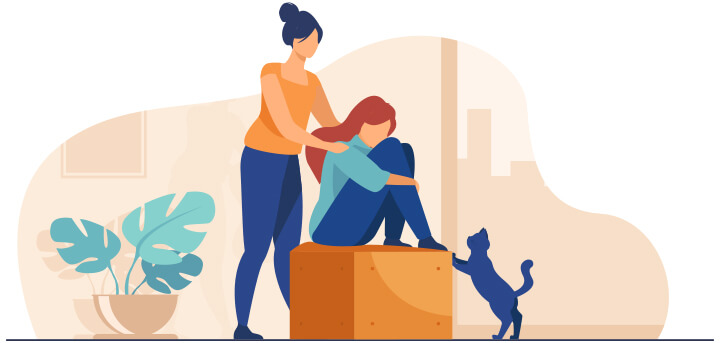 It's okay to feel nervous and overwhelmed when first moving out on your own! Ask your family or friends for advice, tips, or a helping hand.
Parents, older siblings, or friends will be willing to tell you if you forgot anything or offer help with any step of the process. They will miss having you around once you move out, so including them in this big step in your life will make them feel special!
7. Furnish your place and get comfortable with living on your own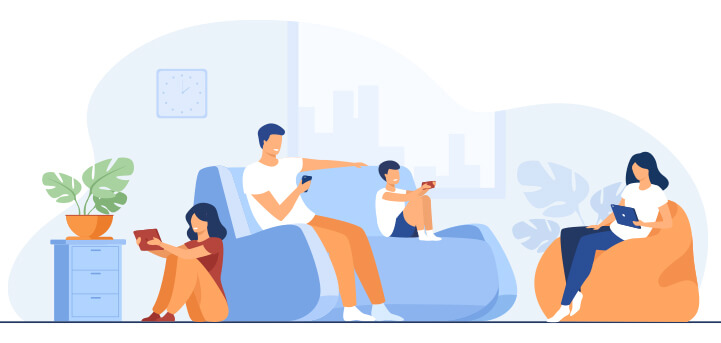 You are all moved in! Now it's time to furnish your place and add a personal touch. At first, living on your own will feel slightly different, and it will take some time to get used to it. Take this time to discover new hobbies and interests you can incorporate into your new everyday routine. 
Get to know your neighbors and take a walk around your new neighborhood to familiarize yourself with your new surroundings. This step is important because it will make this big event for you that much more special and you will have the chance to get comfortable with your new place.
Moving out is a big deal (trust us we know!), which is why we wanted to share our knowledge and experience to help anyone moving out for the first time on their own. Don't let the difficult parts of the big move overwhelm you, but focus on the great adventure awaiting you. Involve your family and friends, and if your budget allows, consider hiring professional movers to take the load off your shoulders. 
Good luck and happy moving!