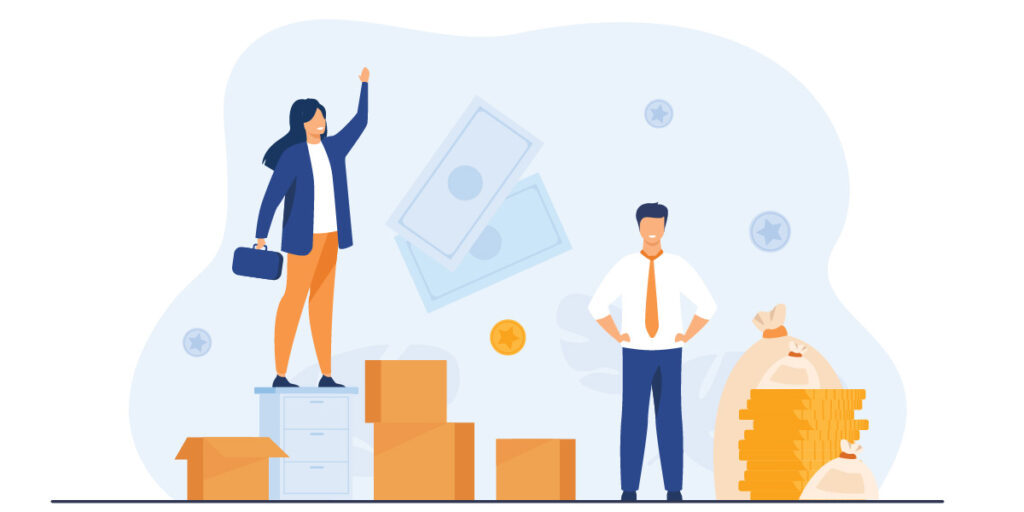 Moving is definitely not an easy task. During your relocation, you have many things to think about, and perhaps the most important one is the cost of moving. Predicting your moving expenses can be tricky, but the good news is that there are steps you can take to prevent any surprises.
Our first piece of advice is to look at your monthly expenses. Try creating a budget following your regular income. First, determine your monthly payments and then plan your relocation according to the financial plan. Another good idea is to write down all of the expenses connected to your move. Moving out should be planned, so make sure to save up some money before starting the entire moving process. 
It's tricky to create a precise moving budget based on estimated costs because everything can change at the last minute, but that doesn't mean you shouldn't try and keep track of all your moving expenses. You can create a moving budget guide that will help ease some of the moving stress.
Moving expenses checklist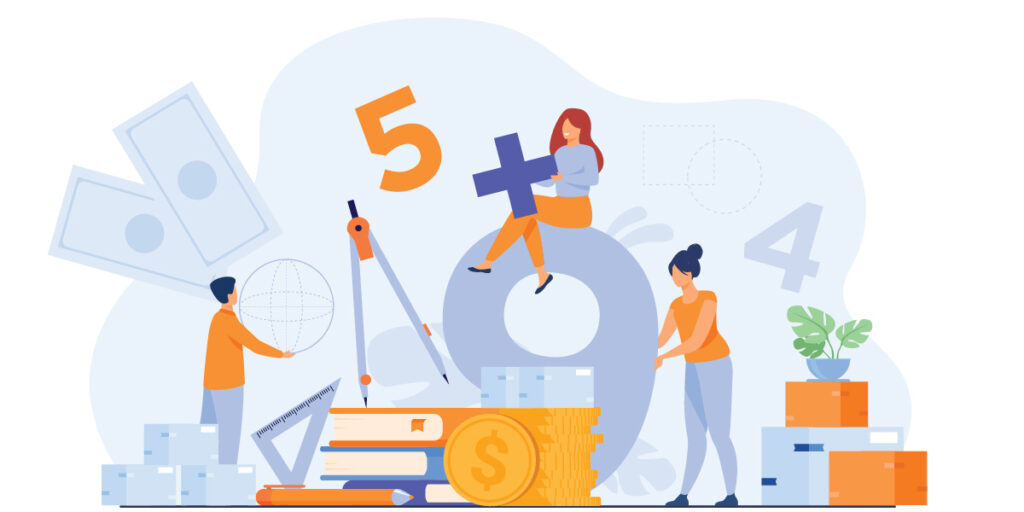 No matter how well-prepared and organized you are, some unplanned expenses during the move can always happen. Keeping your costs in check is essential when planning any move. Whether you're moving locally or long-distance, having a comprehensive moving expenses checklist can help you stay organized and avoid any financial surprises along the way. 
contacting a professional moving company

packing services

insurance plans

truck rentals

gas prices

moving equipment

moving supplies 

real estate costs

storage unit rentals 

possible hidden fees

long carry

utility deposits

cleaning services

change of address

meal expenses

You can easily add new sections and expenses into our template. Just click on our table and add any expenses that may come up. By doing that, you are keeping things organized and in check all the time, and you will know exactly where you stand with your finances.
We hope to make the process of creating a moving budget template a bit easier for you. That's why we recommend using this useful moving cost template that we have made especially for you. We believe that it will make things easier for anyone trying to estimate all possible moving costs.
Our template has all the potential expenses listed 

Everything is organized neatly into categories

You can find many helpful sources and get some new ideas
Moving Cost Planer (pdf)
-FRONT-
Moving Cost Planer (pdf)
-BACK-
Professional moving company costs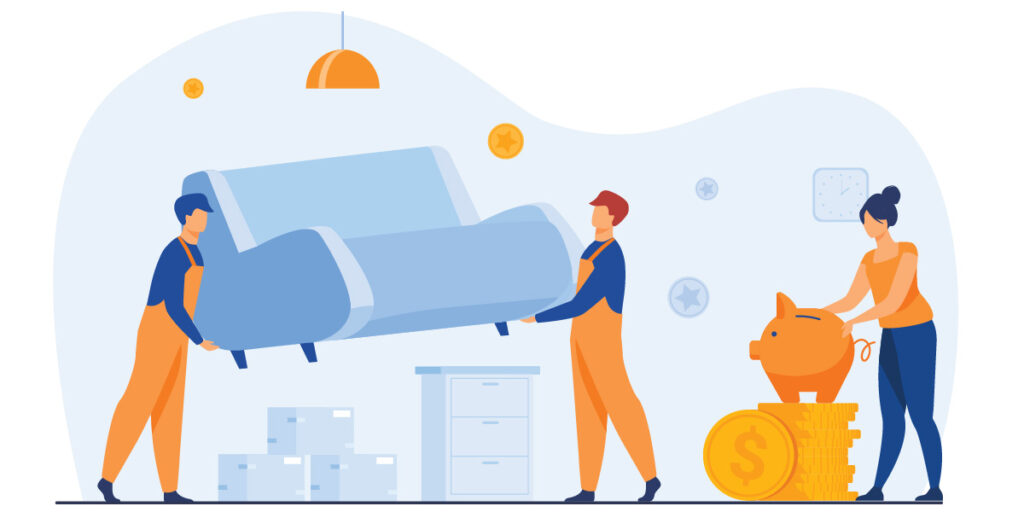 Whether you decide to hire a professional moving company or take on the move on your own, some expenses are to be expected. Hiring expert movers with years of experience will lift some of the burdens off your shoulders. We know how intense of an experience moving can be, and that's why we have compiled a list of main moving costs to help you organize your time and money efficiently.
Hiring professional movers and packers can save you money and time, especially if you're moving a long distance. Most moving company estimates are established on the weight and distance of relocation. Our clients can get an estimate that will include a rate for packing services, whether it's a long-distance move or local.
If you want your move to be seamless, investing in quality packing materials is a great idea. You can choose between regular cardboard boxes and popular plastic bins. Each has its advantages, so you should decide based on what suits you best. Zip Moving & Storage offers you a full packing service with a wonderful team of excellent movers and packers. We can still successfully relocate you using classic cardboard boxes, which are biodegradable and very easy to fold and use again.
Every move is different and special, so it can be hard to estimate moving expenses correctly. Prices can depend significantly on your final destination. Some moving companies may offer their clients an insurance valuation for customers' belongings. It is important to consider choosing the most suitable moving insurance to protect your personal property during the move. That means that the customer is compensated if the company accidentally damages or loses the customer's items. Many companies won't charge you for basic coverage, but some moving companies will charge you extra if your items need special protection. So, do your research thoroughly before hiring any professional movers and packers.
Scam moving companies are one of the main problems in the moving industry; they can cause you a lot of additional money and your nerves. Sometimes it can be hard to spot red flags when hiring a moving company, so you must be careful. The main issue with scam moving companies is them loading your possessions and then taking off with them. The expenses of replacing your belongings and buying new ones can damage your budget even more.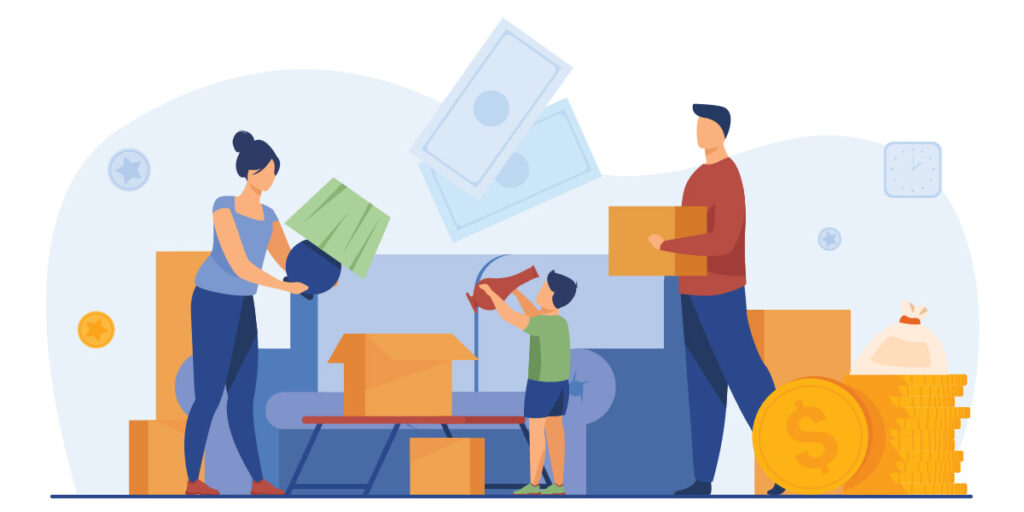 Renting a moving truck may seem less expensive than hiring a moving company, but loading and unloading a truck requires a lot of knowledge and planning. The truck you choose must match your needs and meet all your relocation requirements. The options for moving trucks include the truck's size, the equipment to load and unload, as well as the rental prices. We understand that not all individuals can hire a moving company, but you still need to find a proper truck for a move. You can decide whether you prefer pickup trucks or cargo vans. The best thing you can do is contact several truck rental places to see which rate includes everything the move needs.
The cost of gas is often an overlooked transportation issue. When you decide to move without the help of a moving company, you need to include the price of gas in the total cost of your move, as well as the mileage you will drive. A fuel-saving estimator can help you with that. You should be aware that larger trucks will get around  4 to 6 miles per gallon. Make sure to know all the gas prices before calculating mileage for your move.
Another potential expense you should always be prepared for during your relocation is food and drink. Even if you decide to move on your own, you need some help with moving and packing, so make sure you have enough food and drink for everyone.
Handtrucks, dollies, and moving carts can come quite in handy when relocating. If you need to move furniture, inventory, or supplies, these handy tools will be helpful, and they will make your move go as smoothly as possible, so you should count them as well.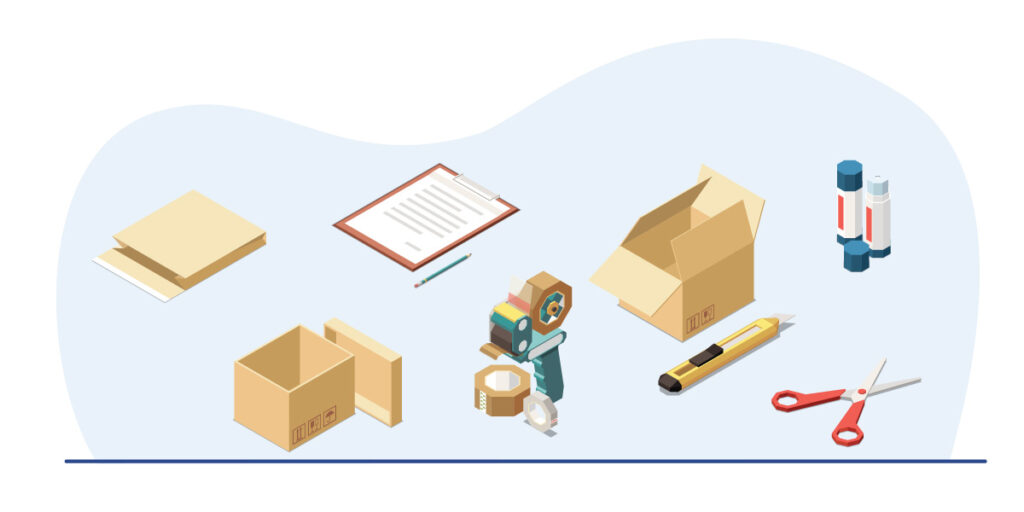 We also offer all of our clients Full Packing Service or Custom Packing Service, so you can decide what works best for you.  Prices vary depending on which option you choose. Also, an accurate estimate of your move depends on including all the inventory you wish to be transported.
The moving process can be an incredibly challenging time in anyone's life. That's why you should make a list of items you will be relocating to your new home. Our advice is to choose suitable moving boxes without purchasing too many. You can choose between small, medium and large boxes and we recommend you to take some of each. Don't forget to label every box properly. If you wonder where you can buy boxes for moving, click here.
Sometimes it can be good to explore some other packing supplies options. When moving without a professional moving company, duct tape may be more convenient. Many people who have decided to move wonder if they can use duct tape instead of packing tape. Even though the packing one will hold your boxes better, sometimes it's okay to try with the regular one. You need to choose the right tape so your boxes won't come undone. We recommend using shipping tape or packing tape.
We recommend finding a big plastic bag to cover your whole mattress. Doing this will ensure it doesn't get dirty or damaged. Your mattress will be safely packed, stored, and eventually relocated to your new home. If you want to move on your own, the best thing to do is look for these kinds of mattress covers online. 
There are a lot of useful protective materials, such as protective blankets. You can use them to shield your furniture from scratch and wrap your sofa or couch before loading it into a moving truck. Therefore, protective materials or blankets are another moving cost you need to consider during your relocation.
Transportation and lodging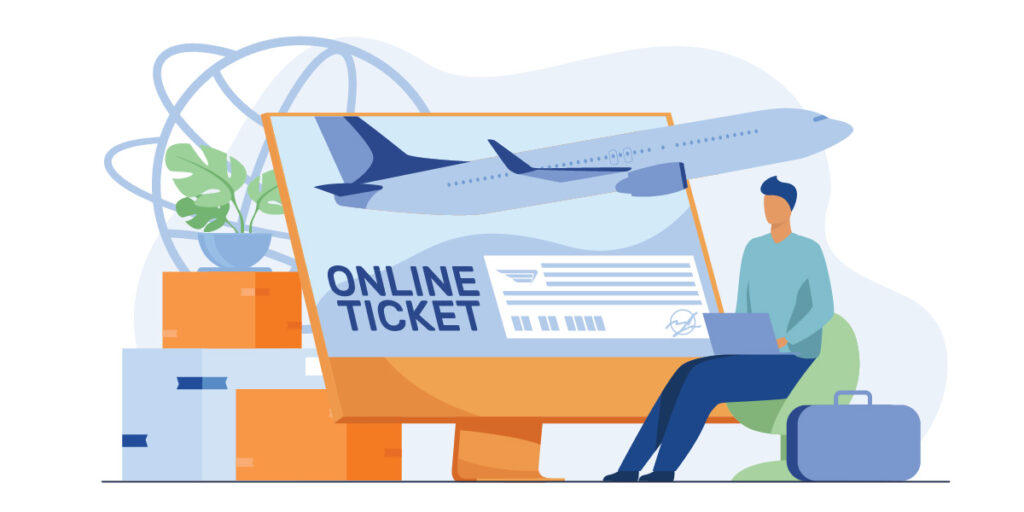 When movers relocate items a long distance, it adds time, fuel, and mileage, making a move more expensive. Therefore, you should consider whether the move is local or long distance. Our local moves are charged by the hour. A long-distance move is any move that crosses state lines, even if the distance is short. The price will also depend on the load the movers are transporting. Pickup and delivery date can also affect your moving cost, so you should discuss what time and date work best for you with your moving company.
Moving by plane can be a more convenient option than moving by truck.  If you are moving to a country across the ocean, moving by plane can be your only choice. That's why it's important to plan and browse the best tickets at the right time. Airlines can limit the number of your moving boxes, so pay attention to their rules and companies' regulations.
Another factor that frequently affects overall moving cost is the hotel room price.  In some cases, your new home is still not ready for you to move in. That's why it's always a good idea to save up some extra money for the hotel rooms and service.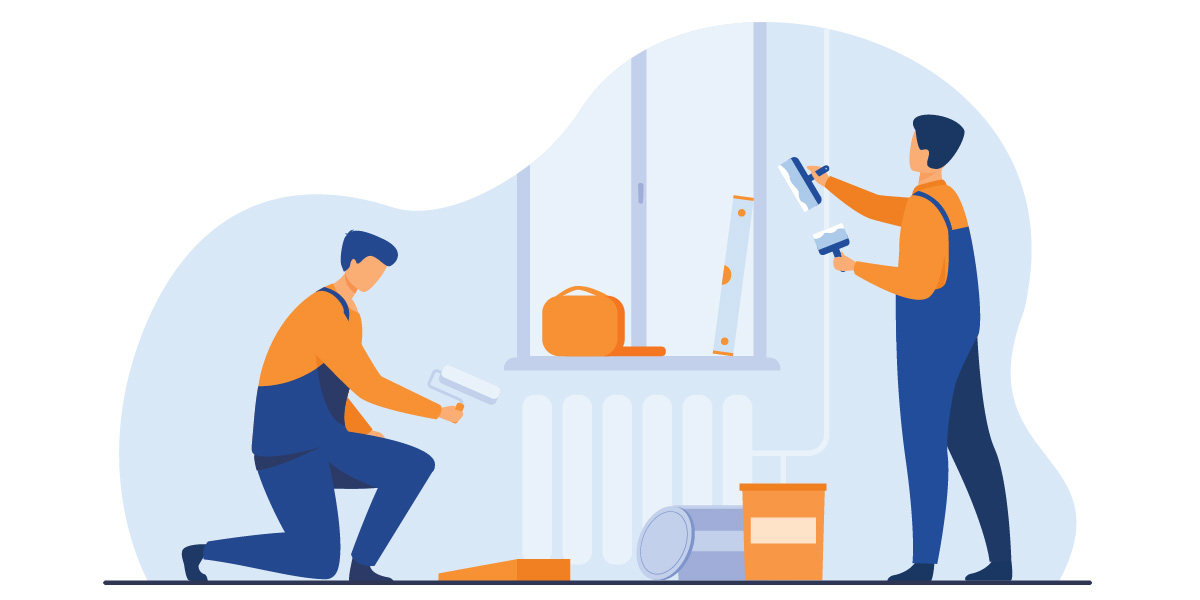 Before selling your house and moving out, some people want to renovate it and upgrade the whole look of the house. That way, you can increase the value of your property for future resale. You should 
invite a realtor or an interior designer to check out your home and do the proper research of different realtors in your area. These expenses can be quite high, meaning they can severely affect the cost of your move, but if you do your research well, then you can find some more affordable options.
Repairing/remodeling cost
It can be incredibly hard to estimate the actual remodeling costs. They depend on many different factors. One of them is the size of the house and the number of things you want to remodel. You probably don't want to spend more than 15 to 20 percent of the value of your home, so you should consider that as well.
The average rate for many house cleaning services is $25 to $90 per individual or $50 to $90 per hour. These expenses are also something you should include in your potential moving cost.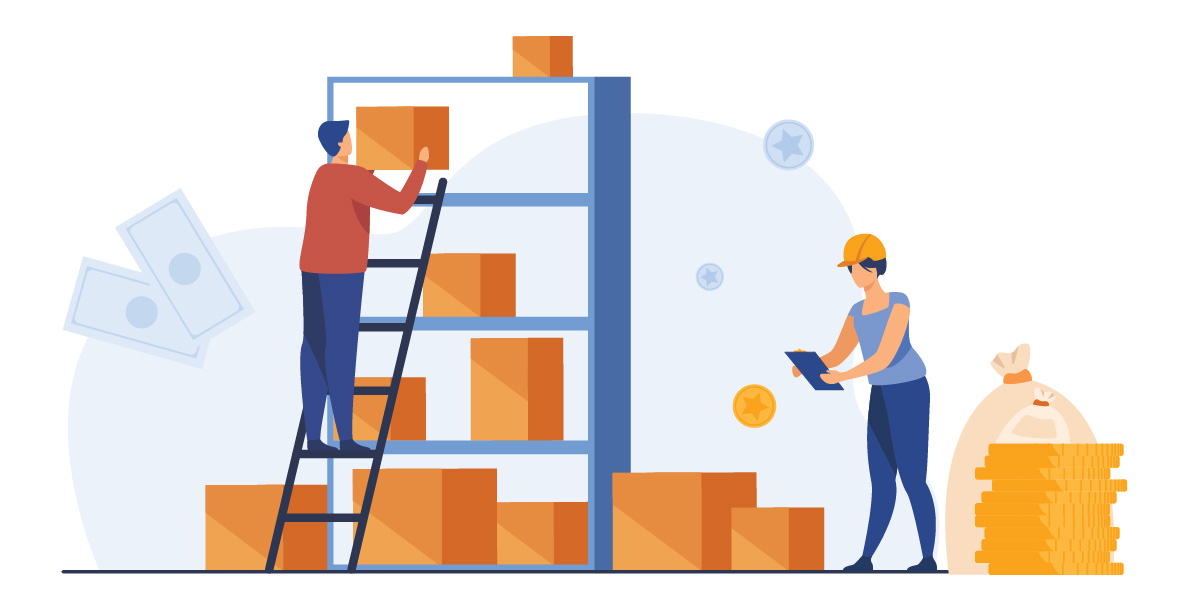 Many clients often need storage services, significantly affecting the overall moving cost. Whether the storage is required for long-term or short-term, the rates will be affordable. A long-distance move often involves putting customers' belongings in a storage unit during the relocation to your new home. Our moving company offers secure and spacious storage units, and rates are reasonable and competitive. 
Storage units, on average, cost anywhere from about $100–$300 per month. Pricing mostly depends on the size and features of the storage. Bigger units tend to cost more money. Our advice is to compare prices across different companies to choose the most affordable one. Also, don't forget taxes and other fees that can play a significant role in your moving process.
Every move is different and special, so it can be hard to estimate moving expenses correctly. Prices can depend significantly on your final destination. Some moving companies may offer their clients an insurance valuation for customers' belongings. That means that the customer is compensated if the company accidentally damages or loses the customer's items. Many companies won't charge you for basic coverage, but some moving companies will charge you extra if your items need special protection. So, do your research thoroughly before you rent any storage unit.
The cost of moving depends on numerous things, and sometimes it can be difficult to get a price for your move. Once you know all your expenses, it will be a lot easier to manage the entire moving process. When you consider these factors, you will be able to estimate the cost of your move more precisely. If you decide to seek professional help, our moving company will be there every step of the way.
Another important factor is to access your specific circumstances and add particular categories that apply to your current situation. The first thing you should do is write a moving checklist. If you follow our moving list to a tee, your relocation will be easy. Following these steps closely will lower the risk of being blindsided by an unexpected expense.