Choose Zip Moving & Storage for your furniture removal needs, and discover the convenience of a partner in your area. Whether you're relocating, decluttering, or upgrading your home, our experienced team is dedicated to making your furniture removal experience seamless and stress-free.
Moving Details
Next

Location Details
Next

*We respect your privacy, we don't share your name with others.
SUBMIT

Your information is essential to receive your moving quote.
*We respect your privacy, we don't share your email with others.
VIEW QUOTE

Your phone number will help us provide you with the most accurate moving quote.
PLEASE ENTER
YOUR PHONE NUMBER
*We respect your privacy, we don't share your phone number.
GET MY QUOTE

Help Us Out
How did you hear about us?
Your request was sent!
Please check your inbox to see the quote.
One of our move consultants will reach out as soon as possible regarding your request.
Disclosure: Phone calls between you and us may be monitored and recorded. You agree that Zip Moving And Storage can make calls and/or send text messages to you at the telephone number associated with your account. Consent may be revoked at any time by calling 855-947-6543 or email info@zipmoving.us

Thousands of happy customers and growing every day!
Furniture Removal Service
Are you ready to bid farewell to your old furniture and embrace a fresh start?

At Zip Moving & Storage, we understand the importance of finding a reliable furniture removal service near you. Our company offers a convenient and professional solution for all furniture removal needs. Whether you're looking for furniture removal services for the whole house, one room, or one couch, we've got you covered.

We can do everything, from taking apart and packing your furniture carefully, transporting it safely, and even assisting with donation or disposal when needed. Our experienced team specializes in removing old furniture, ensuring you have enough space for new items.

You can trust our reliable service to make the whole process positive so that you can fully enjoy your new home.
Zip Moving & Storage - Furniture Service Near You
Convenience is our priority, which is why we offer furniture removal services near you. No matter where you are, we are just a call away, ready to assist you with any furniture removal task.

With Zip Moving & Storage, you can trust that we will handle all the heavy lifting and logistical challenges, leaving you happy and satisfied. Our company seeks to exceed your expectations and provide a seamless furniture removal service that meets all your demands.
Furniture We Can Remove For You
At Zip Moving & Storage, we offer furniture removal services tailored to your needs. Our professional and trained staff has the expertise and the right equipment to safely remove a wide range of furniture, including the following:
Couches and Sofas

Bed Frames & Mattresses

Tables & Chairs

Desk & Hutches

Wardrobes & Chests

Coffee Tables & Nightstands

Bookcases

Dressers

Office furniture

Pianos and other heavy furniture

We understand there are various furniture removal companies, but there is only one Zip Moving & Storage. Our detail-oriented team is here to help!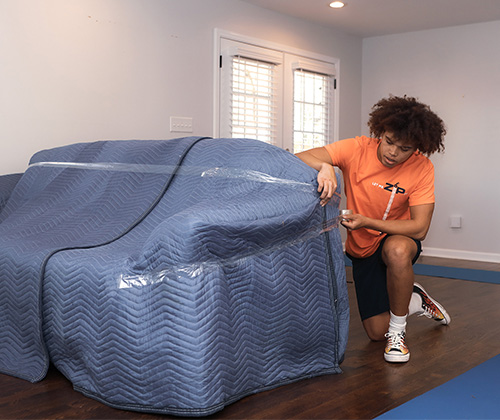 Furniture We Can Not Remove For You
Though we always want to help, movers can't remove certain items. There are numerous reasons for that, safety being the first one. Below you will find a list of furniture that we won't be able to move for you.
The following flammable items cannot legally be transported across state lines:


Bleach

Matches

Ammonia

Lead-acid batteries

Fireworks

Gasoline and kerosene

Lighter fluids

Motor oil

Nail polish remover

Paint and varnish

Filled or half-filled propane tanks (empty tanks are ok)

Signal flares

Sterno (canned heat ethanol gel)
The following food items do not travel well and often cause a mess: 


Food stored in mason jars or Tupperware

Food in containers that can crack or leak

Fresh produce

Frozen food

Alcohol

Aerosol sprays – spray paint, spray cleaners, hairspray

Oxygen tanks

Fire extinguishers

Weed killers and gardening chemicals

Pesticides and insecticides

Cleaning chemicals

Pool chemicals
Choose Us For Furniture Removal
Zip Moving & Storage is always reliable and transparent, which is why our furniture removal cost is competitive and affordable. We offer reasonable rates without compromising the quality of our services, which sets us apart.

When it comes to furniture removal, don't settle for anything less than the best! Contact Zip Moving & Storage today for trustworthy, organized, and expert furniture removal services near you.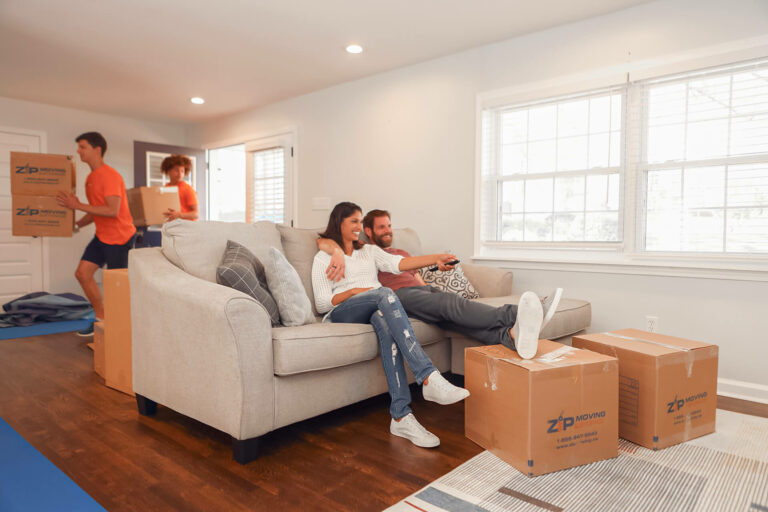 Expensive and irreplaceable household items, such as especially delicate antiques, jewelry, or high-end electronics, should be packed separately in a box labeled fragile and expensive items. You can pack it yourself or ask our friendly movers to do it for you. Whatever suits your needs better.
It's essential to handle them with the utmost care during a move. We cannot move some valuable items due to their specialized nature or unique handling requirements. By taking charge of these possessions, you can have better control over their handling and minimize the risk of damage or loss.
Here is a breakdown of some frequently asked requests that fall outside our scope:
Hot tubs

– Our team wants to ensure the utmost care for your belongings, and due to the considerable dimensions of hot tubs, transporting them is complex. For this reason, we recommend seeking guidance from a company that specializes in the transportation of hot tubs.

Mobile homes

– As a moving company, we must stick to legal regulations and obtain state transportation permits to transport mobile homes. Therefore, we advise you to consult with a company specializing in mobile home transportation.

Cars and vehicles – Transporting cars demands specialized equipment, knowledge, and logistical considerations. Thays why it's best to consult a car shipping company and let them handle that part of your move.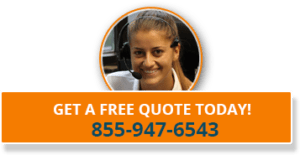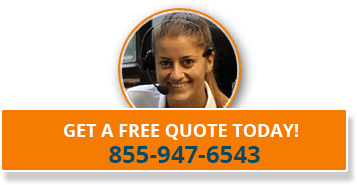 Great service from initial contact to follow up, scheduling and finally the actual move. The team that moved our bookstore office was punctual, quick and easy to work with. Highly recommend!
It's my second experience with Zip Moving & Storage and I must say they don't disappoint! We used you a few years ago to move our offices and you did a terrific job, therefore you were the first to come to mind when I planned my move. From dealing with them previously I knew the prices were the most competitive for excellent service...
Helpful when I made my office move. Got the time and day I requested, which moved along without a hitch on the day. The best moving services in Atlanta.