How to Pack Glasses in Moving Boxes
ZIP MOVING & STORAGE CAN HELP YOU OUT!
Moving Details
Next

Location Details
Next

*We respect your privacy, we don't share your name with others.
SUBMIT

Your information is essential to receive your moving quote.
*We respect your privacy, we don't share your email with others.
VIEW QUOTE

Your phone number will help us provide you with the most accurate moving quote.
PLEASE ENTER
YOUR PHONE NUMBER
*We respect your privacy, we don't share your phone number.
GET MY QUOTE

Help Us Out
How did you hear about us?
Your request was sent!
Please check your inbox to see the quote.
One of our move consultants will reach out as soon as possible regarding your request.
Disclosure: Phone calls between you and us may be monitored and recorded. You agree that Zip Moving And Storage can make calls and/or send text messages to you at the telephone number associated with your account. Consent may be revoked at any time by calling 855-947-6543 or email info@zipmoving.us

1. Gather moving supplies
Avoid using large moving boxes for glassware. They can get too heavy and difficult to move. Get small and medium-sized boxes, as well as quality packing paper, soft towels, bubble wrap, printable labels, markers, and tape.

As a moving company with years of experience, we know what our customers need. That is why we worked hard to develop fantastic moving bundles tailored to your needs. Every set contains everything you need to pack your items, ensuring proper safety during transportation.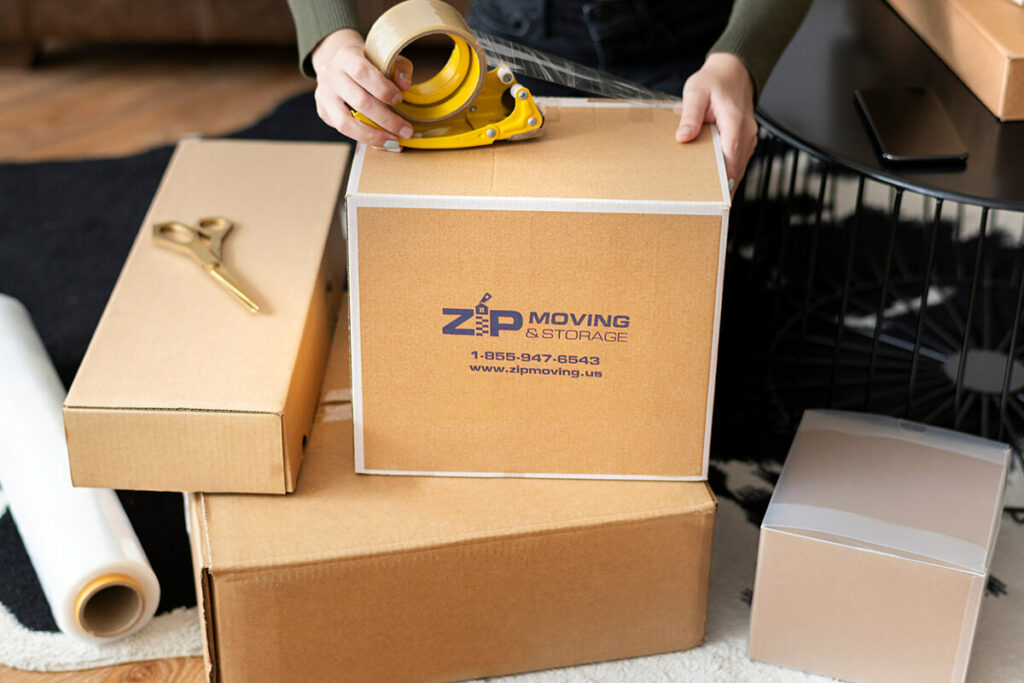 Glasses have to be packed with special care. First, cover the bottom of your moving box. We recommend crumpling the packing paper to create a cushion layer. You can also use small towels or similar soft materials; just make sure to have a thick layer on the bottom of the box.

If you like to be properly organized, you can get cardboard separators and put them in the box. This will prevent accidents and will provide more protection for your fragile objects. Place the layer of cardboard on the glassware to separate each layer and fill any space with packing paper or soft materials.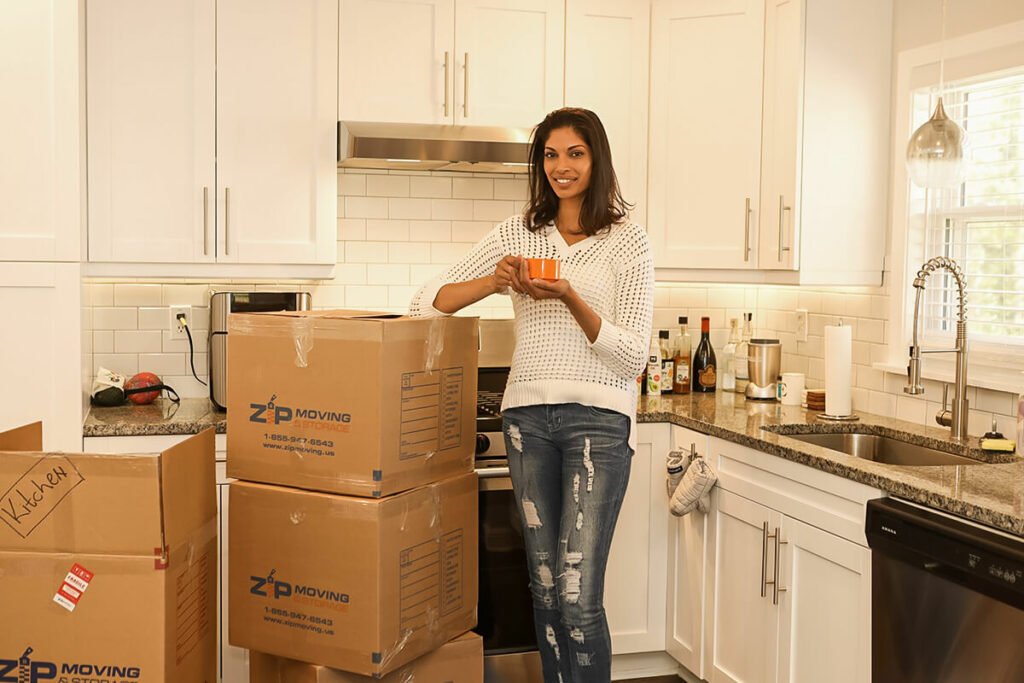 3. Wrap big glasses individually
First, pack the heaviest glasses, and make sure to wrap them in quality packing paper. Here is an easy way to wrap large glasses properly: roll the glass on a sheet of packing paper, then stuff the ends of the paper into the opening of the glass or cup.

Continue wrapping until the glass is completely covered, and pack them into moving boxes.

Once you finish wrapping, you should place the glasses into the box on top of the crumpled packing paper.

Always put the heavier glasses on the bottom of your moving box and lighter glasses on top. This prevents any potential damage during transportation.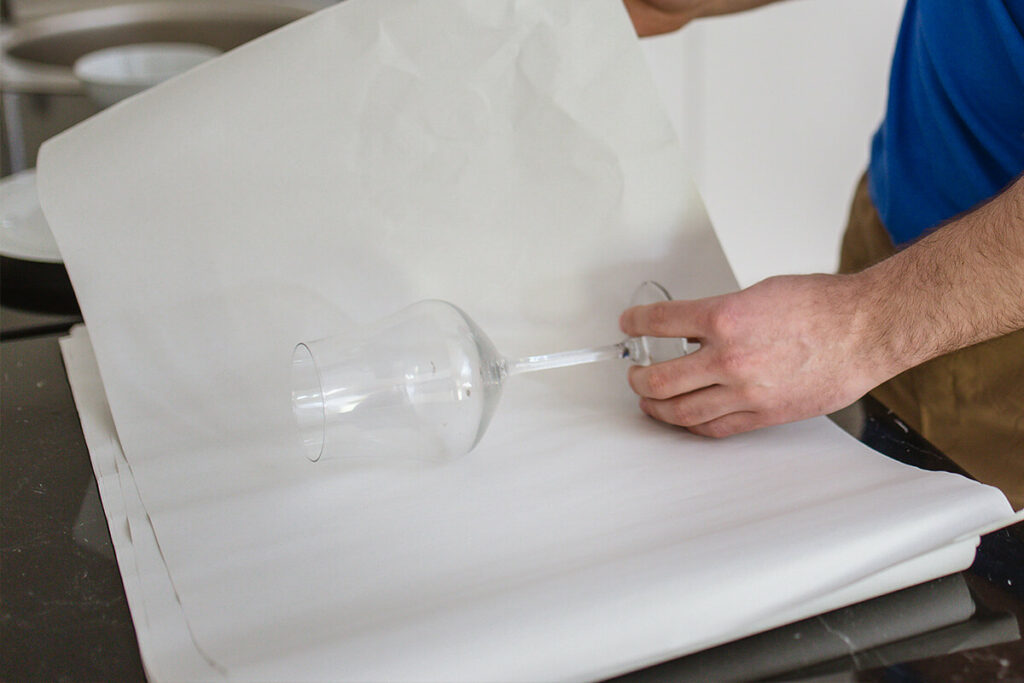 4. Be extra careful with wine glasses
You can follow the same process we already wrote about in step number three with wine glasses, but make sure to wrap the stem first. The stem is the most delicate part of the glass, which can easily get damaged while transporting your boxes.

Those glasses should be packed in the box last, and add a lot of crumbled packing paper or soft towels at the top of your box. Our advice is that the amount of packing paper you put on the bottom of the box is the same as the amount you add to the top.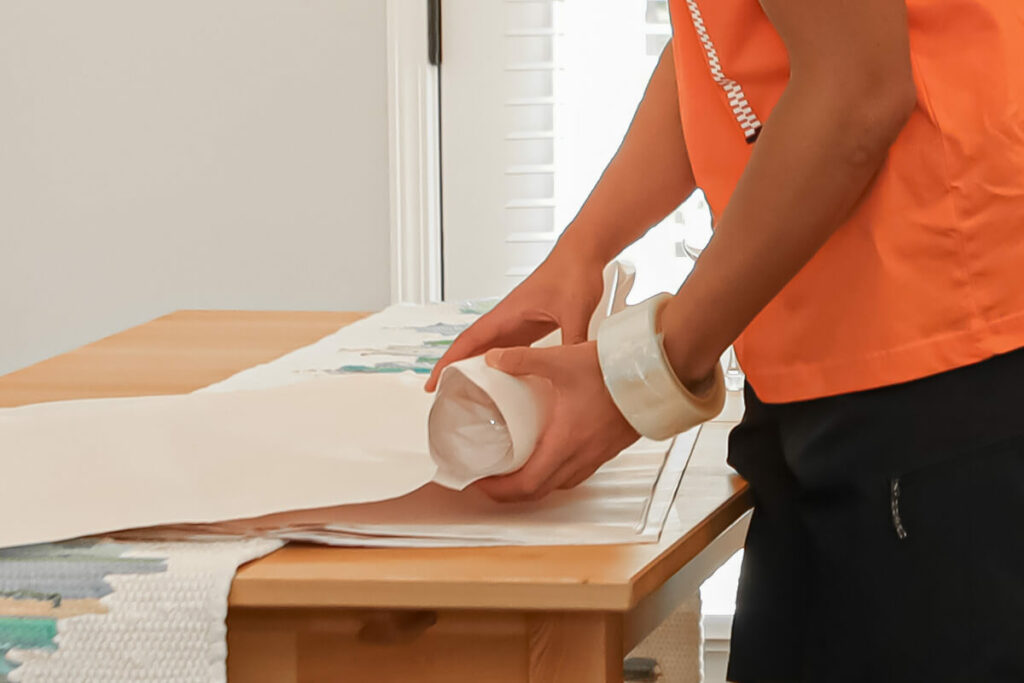 5. Seal and tape the boxes
Before sealing and taping the box, ensure that everything is well packed and protected in packing paper. If you hear that some glasses are clinking, provide another layer of protection or place the glass in a safer position.

Also, ensure there isn't space where glasses can shift around and potentially break. The final step is to seal the box with tape and ensure that all sides are equally taped.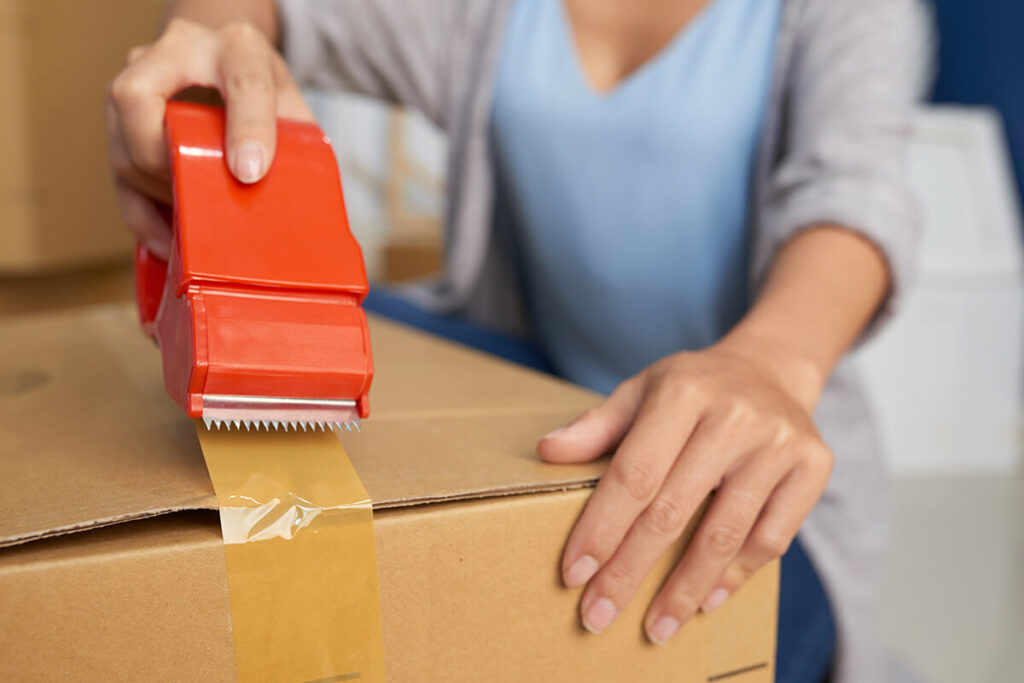 6. Don't forget to put labels on the box
Labeling your boxes is one of the most critical steps when packing your items, especially when it comes to the most fragile and delicate objects like glasses.

Printable moving labels will make your packing and unpacking process easier and faster. Fragile objects need to be handled with special care and adequately labeled. Our advice is to label each side of the box and write a short note describing what things are in the box.