As a professional moving company, we know what it takes to move. When it comes to moving, one thing is sure: organization is the most important factor for a successful move! 

Good organization and proper planning are essential parts of any move. Read on to learn more about our DIY printable moving labels that will help you stay organized during your relocation.
Why is using moving labels a good idea?
Our goal at Zip Moving & Storage is to make moving as easy as possible for you. 

That is why we created free, printable moving labels to keep everything more organized and far less stressful! 

Every label is color-coded with the title of the room you plan to move your belongings. Using moving labels will make things a lot easier for everyone and save you valuable time.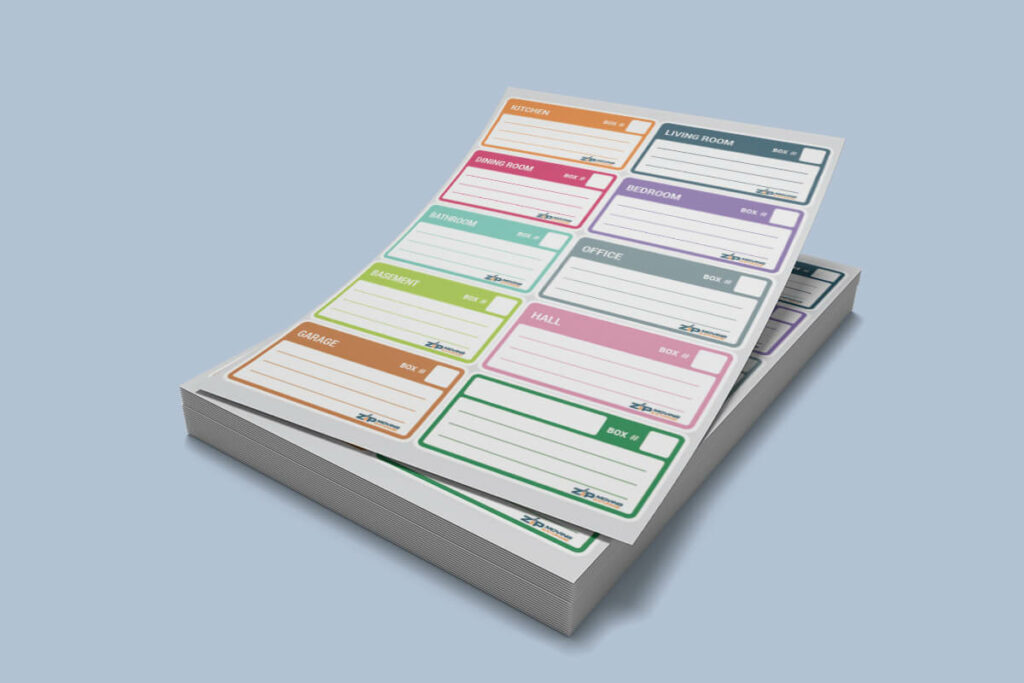 When moving, it is easy to feel overwhelmed and be in a rush, but printing these colorful and vibrant labels will help you plan your relocation carefully and know where every item belongs.

We also purposely left some labels without a title. Our moving company understands that every move is unique and customers sometimes have some special requests for their relocation. There is plenty of writing space on our tags, so you can use them to label your valuable items.

You can use those blank labels to add certain rooms in your home (family room, storage, playroom, nursery, office…) or to label some essential and fragile possessions such as sculptures, art, and antiques.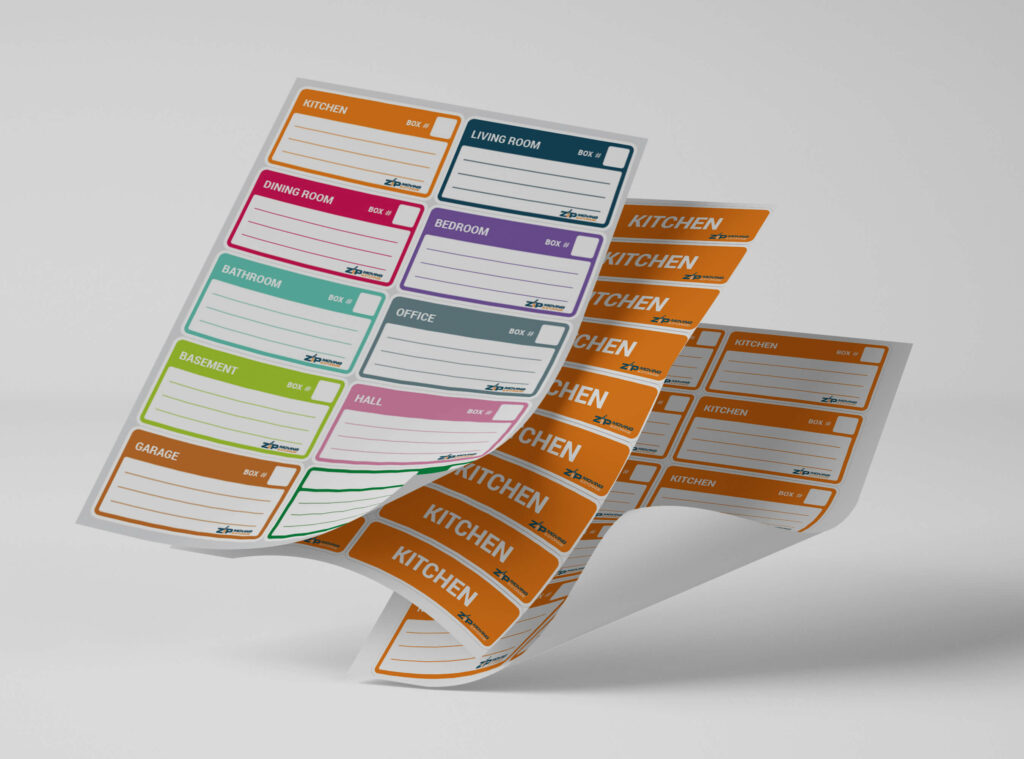 Using our moving labels will make packing and unpacking easier. You can print moving labels on copy papers and then use scissors to separate them.

After you print the labels, stick them on your moving boxes (you can use them on plastic bins or cardboard boxes), and load each container with possessions that go into the specific room written on the label.

You can also write short descriptions. This will be convenient when you start unpacking.  Sometimes, our customers think they will be able to remember what went in what box, but once you finally relocate and start unpacking, it can be tough to recognize each box. 

Therefore, using our moving labels will save you valuable time, and time is precious, especially when relocating. Moving and packing are time-consuming, so we advise you to get quality packing supplies!
Ease the stress away by using moving labels
Relocating can be a hectic experience, especially if you are unprepared for it! Our advice is to start planning your move as soon as possible.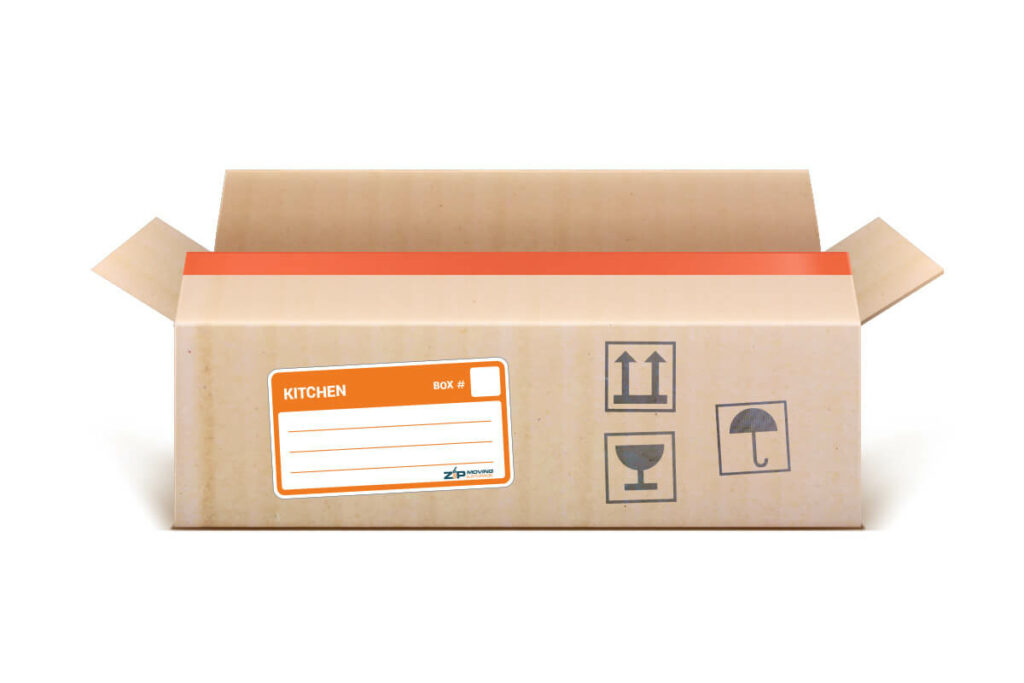 You will feel anxious if you are in a rush and moving day is fast approaching. Dealing with the stress of moving is natural, and you will probably need all the help you can get.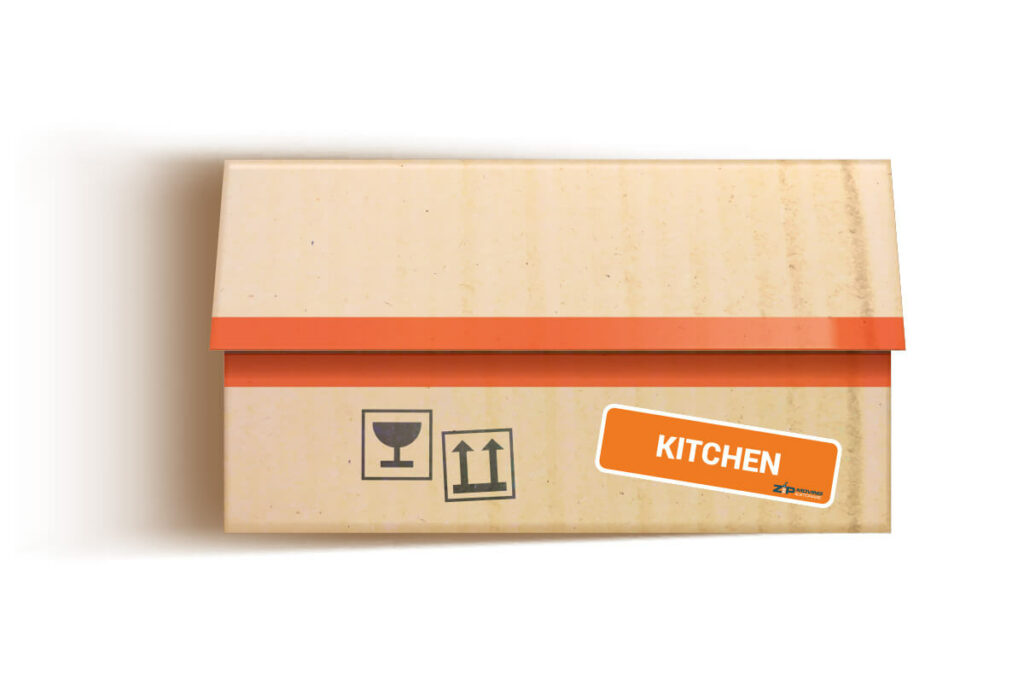 The good news is that you can avoid many common moving problems by planning in advance. Good organization goes a long way! The success of your relocation depends on avoiding moving mistakes and planning ahead.

That is why Zip Moving & Storage created labels for almost every room in the house. You can print our colorful labels at home right away.
Need to move? We got you!
Printable moving labels are a beneficial and practical tool that will keep you focused and organized on your moving day.
Are you planning to move? Don't hesitate for a second!
Download our moving labels here to make moving a seamless transition.
And if you need proper moving supplies, click here.
Good luck with your move!