Where To Drop Off Unwanted Furniture
ZIP MOVING & STORAGE CAN HELP YOU OUT!
Moving Details
Next

Location Details
Next

*We respect your privacy, we don't share your name with others.
SUBMIT

Your information is essential to receive your moving quote.
*We respect your privacy, we don't share your email with others.
VIEW QUOTE

Your phone number will help us provide you with the most accurate moving quote.
PLEASE ENTER
YOUR PHONE NUMBER
*We respect your privacy, we don't share your phone number.
GET MY QUOTE

Help Us Out
How did you hear about us?
Your request was sent!
Please check your inbox to see the quote.
One of our move consultants will reach out as soon as possible regarding your request.
Disclosure: Phone calls between you and us may be monitored and recorded. You agree that Zip Moving And Storage can make calls and/or send text messages to you at the telephone number associated with your account. Consent may be revoked at any time by calling 855-947-6543 or email info@zipmoving.us

You are moving, and you already decided what household items you do not want to take to your new home. Now the big question is how to get rid of unwanted furniture? Luckily, there are many ways to get rid of unwanted furniture, like donate or sell your furniture pieces. 
In case you don't want to go through the hassle of selling your furniture, we'll provide you with a list of places you can drop off all of your furniture pieces, and household items in your area.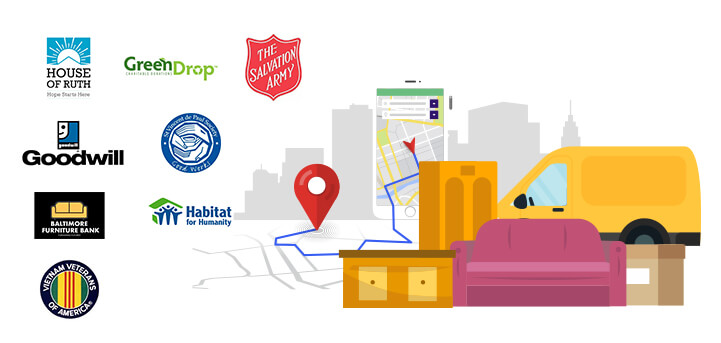 House Of Ruth – 2521 N Charles Street. Baltimore, MD 21218

GreenDrop – 7210 Richmond Hwy, Alexandria 

Salvation Army – 400 E 29th, Baltimore

Goodwill Drop Box – 4501N Charles St, Baltimore

St. Vincent De Paul – 2305 N Charles St, Baltimore MD 21218

Baltimore Furniture Bank – 1601 Guilford Avenue, Baltimore, MD 21202

Vietnam Veterans Of America – 8719 Colesville Road , Suite 100, Silver Spring, MD 20910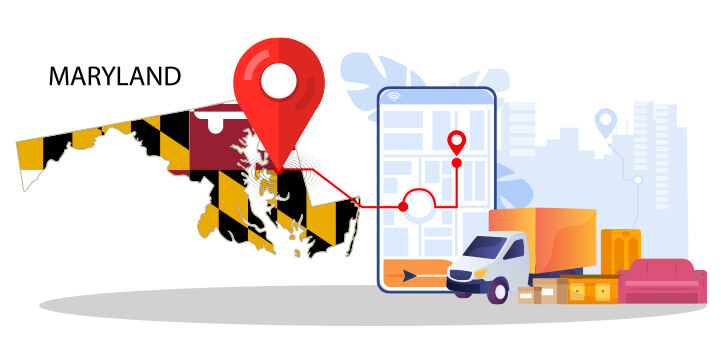 Salvation Army- 2601 Hermitage Rd, Richmond, 

Goodwill- 2936 Annandale Rd, Falls Church

Habitat For Humanity- 869 South Pickett Street, Alexandria, VA 22304

Furniture Bank- 2220 Stockton Street Richmond, VA 23224

Inova Fair Oaks Hospital Thrift Store- 9683 Fairfax Blvd , Fairfax, VA 22031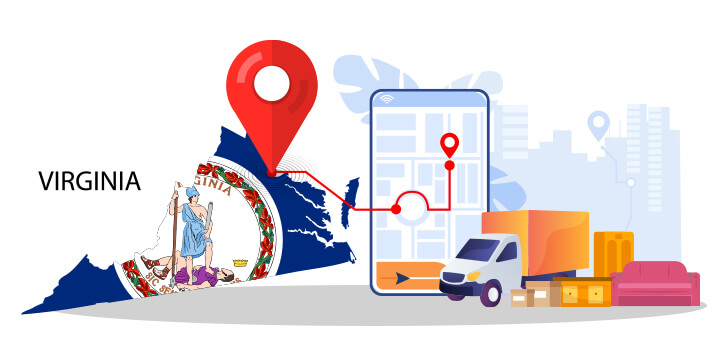 Goodwill- 2200 South Dakota Ave. NE, Washington D.C. 20018
Salvation Army- 740 Marietta St NW, Atlanta

Goodwill Thrift Store & Donation Center- 3906 Roswell Rd NE , Atlanta

Atlanta Mission Urgent Needs- 2353 Bolton Rd NW, Atlanta, GA 30318

American Kidney Services Donation Center- 6360 Button Gwinnett Dr., Atlanta, GA 30340

St. Vincent De Paul Georgia- 2050-c Chamblee Tucker Rd, Atlanta 30341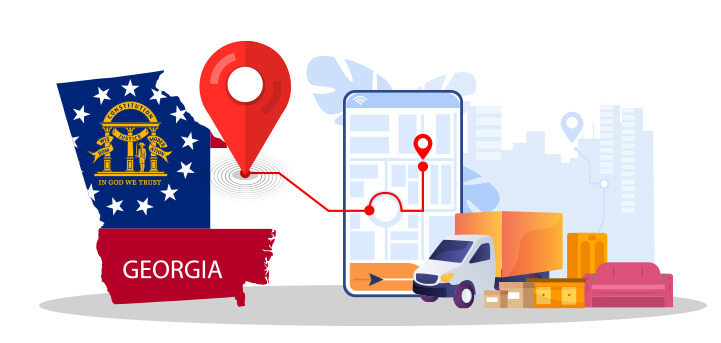 We provide you with a list where to drop off unwanted furniture in your area. This will help you get rid of old items you no longer want and at the same time contribute to society in a positive way. If at any time you have additional items you'd like to get rid of, Zip Moving and Storage offers disposal services, where we will dispose of any household items while helping you with your move.