What is a binding estimate?
ZIP MOVING & STORAGE CAN HELP YOU OUT!
Moving Details
Next

Location Details
Next

*We respect your privacy, we don't share your name with others.
SUBMIT

Your information is essential to receive your moving quote.
*We respect your privacy, we don't share your email with others.
VIEW QUOTE

Your phone number will help us provide you with the most accurate moving quote.
PLEASE ENTER
YOUR PHONE NUMBER
*We respect your privacy, we don't share your phone number.
GET MY QUOTE

Help Us Out
How did you hear about us?
Your request was sent!
Please check your inbox to see the quote.
One of our move consultants will reach out as soon as possible regarding your request.
Disclosure: Phone calls between you and us may be monitored and recorded. You agree that Zip Moving And Storage can make calls and/or send text messages to you at the telephone number associated with your account. Consent may be revoked at any time by calling 855-947-6543 or email info@zipmoving.us

What is a binding estimate?
A binding estimate is a written agreement created in advance stating your final price of the move, based on your inventory, conditions, and services shown on the estimate. The binding estimate must clearly state what is being shipped and all the services provided. 
A binding estimate must be in writing and your mover must provide you with a copy before your move. The binding estimate must be attached to the Bill of Lading. 
If by any chance on a moving day you have additional items to move, in that instance the mover can either:
Negotiate a new binding estimate

Convert a binding estimate into a non-binding estimate

Finally, the binding estimate is valid only for the items previously agreed upon in the binding contract. If there are additional items added to your shipment, the company can refuse to provide the services or create a new binding estimate that includes new items. 
Inventory, together with binding or non-bonding estimate is a very important and crucial part of moving paperwork ensuring the moves go smoothly and as planned.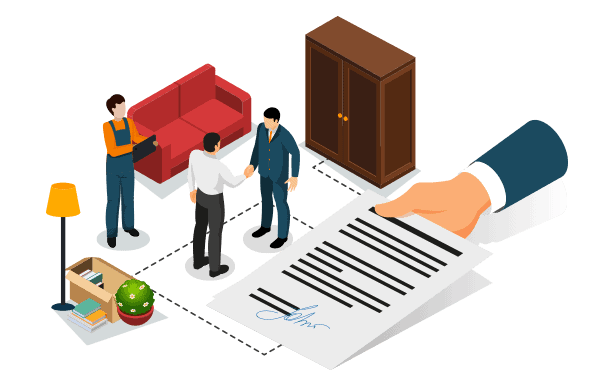 What is a non-binding estimate?
A non-binding estimate is the most common moving estimate given for interstate moves or long-distance. This means that the price presented to you is a projected cost of your move based on the inventory of belongings you are moving and services you requested from the moving company.
A non-binding estimate is not bound by a contract and is projected to change, and your move can end up costing more or less.
After you've requested your services and provided your inventory, once your belongings are loaded in the moving truck, the truck will be weighed, and depending on if you actually have more or fewer things than expected, your final price may end up costing you more or less than the estimated price you were given at the beginning.
How Accurate is a Non-binding Estimate?
A common question many customers want to know is how accurate is a non-binding estimate? The answer is yes, very accurate! In the beginning, it is crucial for the customer to be specific in providing the most accurate inventory of all the items they wish to move. Once all the services are booked and all of the belongings we agreed on at the beginning are packed and loaded, the estimated price should be very accurate. 
Of course, there are exceptions. If the customer ends up adding more items or having fewer items, the price will be calculated and the price of your move will be higher or lower. 
Anytime, a customer decides to ship additional items, requests additional packing or add any other services, revised written estimate should be created.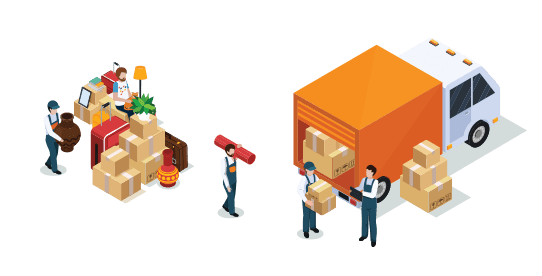 How Do We Estimate A Quote?
Our company uses the latest technology in order to provide you with a fast and accurate moving estimate- via video survey. Our moving agent will schedule a virtual survey at your convenience to collect and note all of the inventory you will be moving. This way you will receive an accurate estimate within minutes, and it's done from the comfort of your own home.