Moving is an essential process in one's life, and often an exciting opportunity for a fresh start in a new place.  Nevertheless, moving can present unique challenges and cause excess stress.   
The stress that comes with moving is something completely normal and something you should expect. We've compiled a list of tips to help you better understand the triggers of moving stress and how to best minimize the effects to make your moving process an enjoyable one! Read on to learn more. Moving to a new city can be a perfect way to give yourself a better life.
What are the most common moving stress triggers?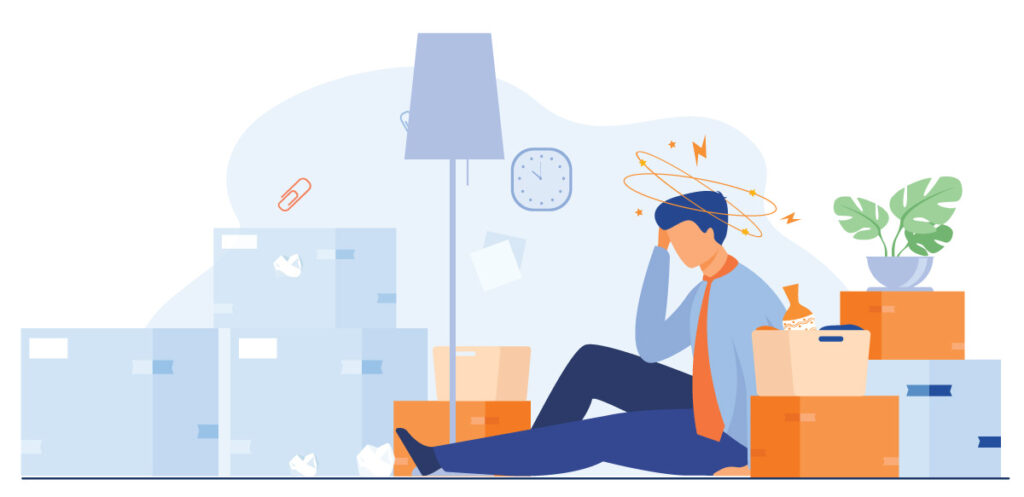 One of the main reasons why moving can be incredibly stressful is because of all the important changes happening in your life at the same time. But what exactly is the source of all these stressors? 
Facing a significant change

– stress is a normal part of life, but change can also be a positive experience, and sometimes, moving to a new place can bring lots of benefits.  For example, think of all of the new things that you will have to explore in your new surroundings!

Not having enough time to pack

– Packing is a time-consuming item on your moving to-do list. To save yourself the stress of not having enough time to pack, make sure you start early.  A couple of tips: pack items that you don't use very often first, or pack your belongings

room by room

. To further alleviate stress, hire a professional moving company to take care of the packing for you! 

Moving can be expensive

– Moving can trigger some anxiety symptoms, especially when it comes to money. If you know you will be moving in the future, it may be best to start preparing your budget and setting money aside. 

Leaving loved ones behind

– Moving to a new place can be especially difficult if it means leaving your friends and family behind. Nevertheless, some bonds simply can't be broken, and you can always organize fun road trips for your loved ones to visit your new home. Plus, moving to a new town is an opportunity to meet new people and make new friends. The Internet will always allow you to stay in contact with those that are physically far from you, too. 

Adapting to the new surroundings

-The fear of the unknown is something we must occasionally face. Moving to a new place can give you a fresh new start. You could use that to your advantage. This will allow you to expand your circle of friends. It's also great to explore the new surroundings, see where the best cafes and restaurants are, visit the library, or hit the new gym. Possibilities are endless. That being said, moving to a new place offers many exciting experiences. Try out a new hobby to meet some new people, check out your neighborhood coffee shop, or go for a walk in a nearby park!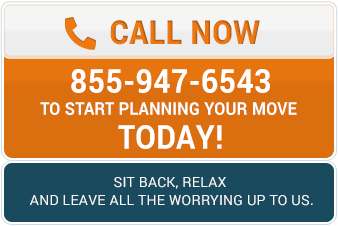 7 tips to reduce moving stress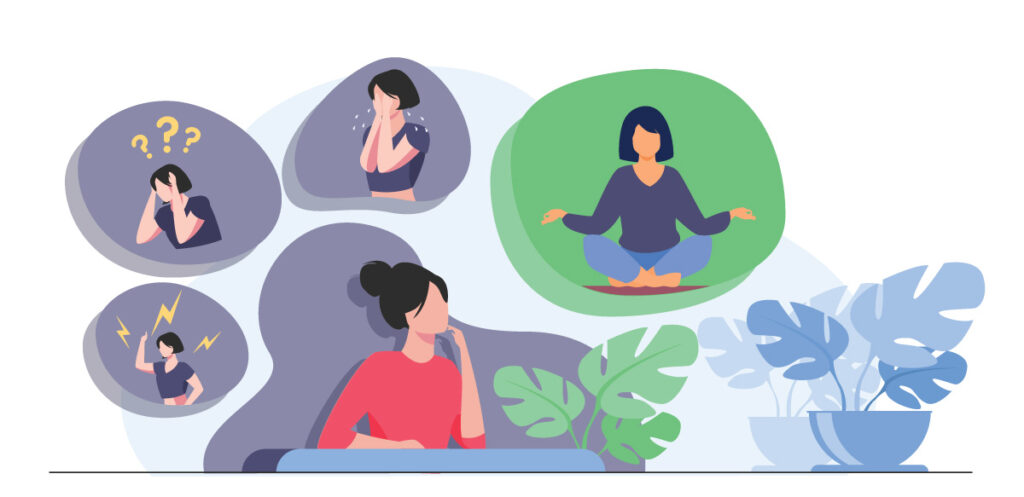 Moving is a process that can take many weeks or even months to plan. Of course, having that much time to prepare is not always possible, but these 7 tips will hopefully help you reduce your stress levels and moving anxiety: :
Create a to-do list

– Creating a to-do list will help you feel more prepared and organized. Good organization will help minimize your stress levels, making it easier to prioritize tasks. In addition to a to-do list, start making an inventory list of everything you need to move and set up a calendar with important dates and email reminders to help keep you on track. 

Start packing early

– Packing early will give you enough time to pack properly. Moving can be quite overwhelming, but the sooner you start packing, the less stressful the entire process will be. 

Hire moving help

– Hiring a professional moving company will take some of the stress off your shoulders as they'll be there to guide you through the process every step of the way.. Professional movers have years of experience, so you can be sure that your belongings will be relocated safely. Avoiding stress means knowing when to turn to professionals, and this might be a perfect time to do that.

Rent a storage unit

– If you have too many belongings and aren't sure where to put them, renting a storage unit can be a good interim solution to safely store your items until you come up with a plan.  Moving companies tend to offer

secure storage services

as well. Contact your movers and ask them about this option.

Stay positive

– The power of a positive mindset is enormous. Even though moving can be a challenge, staying positive will help you deal with stress and anxiety in a healthy way. Don't rush your move, take the time to do everything right. With a positive mindset, you can even make packing and moving fun. Focus on the good things that will come out of moving to a new place.

Say goodbye to friends and family

– This may be an especially sensitive topic, but saying your goodbyes is something you simply must do. First, prepare yourself for the upcoming goodbye. It's essential to give yourself enough time and space to say farewell. Chances are, this will bring you closure and peace.

Focus on your well-being

– It's vital and valuable to take time for yourself. The moving process can sometimes be a bit hectic, so it's easy to forget your own needs. This means carving out time for your well-being despite being in the midst of a move. We suggest meditating, listening to relaxing music, and getting enough sleep.
Benefits of hiring a moving company
When moving to a new city or new home, stress levels can quickly increase, and you may be experiencing stress without even realizing it. To reduce your stress levels, consider hiring a professional moving company. This can be an excellent way to ensure that your move goes as smoothly as possible, and knowing that the major moving tasks are left to a professional moving company to handle will ease your stress away. Statistics have shown that those who hire professional movers deal with less pressure than those who don't. Here are some further benefits of hiring a professional moving company to manage your relocation:
Your belongings will be expertly packed, ensuring a safe delivery

A team of professionals will save you time and money

You will experience more peace and freedom

The experts will do all the heavy lifting for you

Your relocation will be fast, efficient, and seamless 
Professional moving companies are staffed with expert movers with tons of experience. When it comes to stressful situations, safety is always a priority, and knowing that your belongings are secure will also work to reduce your stress levels immensely.
Life is often stressful, and moving is no exception. Though moving can be challenging, it can also be a positive change. To do that, start by identifying the triggers of stress associated with moving and following our tips to reduce your stress levels. Transitions in life can be challenging, but by embracing the challenge you'll open yourself up to new experiences, people, and growth.