How To Pack Boxes For Moving
ZIP MOVING & STORAGE CAN HELP YOU OUT!
Moving Details
Next

Location Details
Next

*We respect your privacy, we don't share your name with others.
SUBMIT

Your information is essential to receive your moving quote.
*We respect your privacy, we don't share your email with others.
VIEW QUOTE

Your phone number will help us provide you with the most accurate moving quote.
PLEASE ENTER
YOUR PHONE NUMBER
*We respect your privacy, we don't share your phone number.
GET MY QUOTE

Help Us Out
How did you hear about us?
Your request was sent!
Please check your inbox to see the quote.
One of our move consultants will reach out as soon as possible regarding your request.
Disclosure: Phone calls between you and us may be monitored and recorded. You agree that Zip Moving And Storage can make calls and/or send text messages to you at the telephone number associated with your account. Consent may be revoked at any time by calling 855-947-6543 or email info@zipmoving.us

The best way to pack books for moving
As an avid book lover and a passionate reader, I completely understand why so many people who embark on the journey of moving worry about how to pack and safely transport their treasured books.

Packing your beloved book collection is a challenging task. Luckily, Zip Moving and Storage are always here to help and share inside tips and tricks that will make your entire relocation process much easier and faster.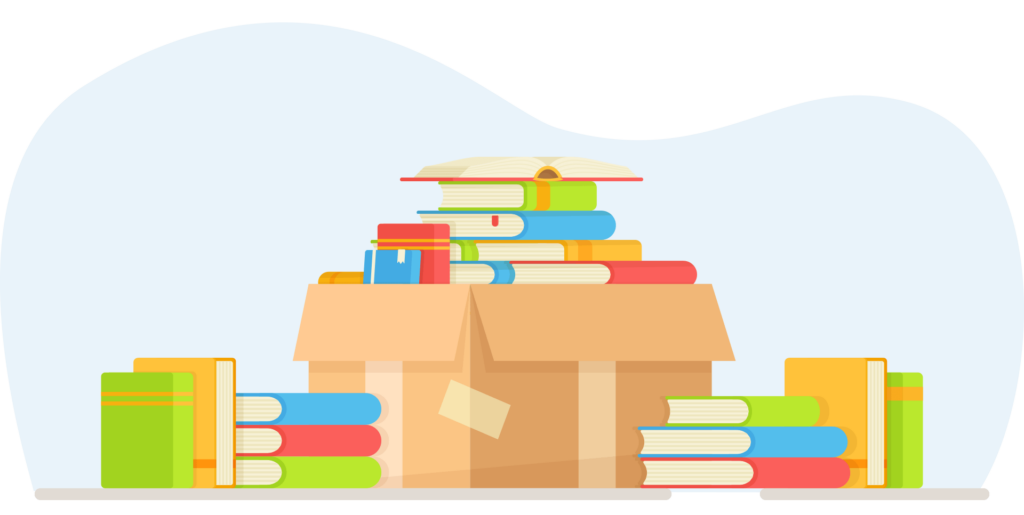 Books are some of the heaviest household items, but many argue they are the most cherished ones, too. That's why ensuring their safety during packing and unpacking is crucial. I'm speaking to all book lovers when you will likely have to pack hundreds of books when moving to your new home. Sounds challenging!

No worries, just follow the next steps closely, and I assure you, your books will safely arrive at your new address neatly packed and ready to be put on shelves.
First, I recommend that you start decluttering by streamlining your book collection. You may have duplicates of certain books, or there may be some books you wish to gift to your loved ones. Additionally, you might possess some older and delicate editions that can't withstand transportation to your new home.

If you find yourself in any of these situations, I recommend setting aside those books, allowing you to focus on those that will genuinely grace and enhance your new home. You can even organize a yard sale to help you declutter before moving day. Your neighbors may enjoy some of your books.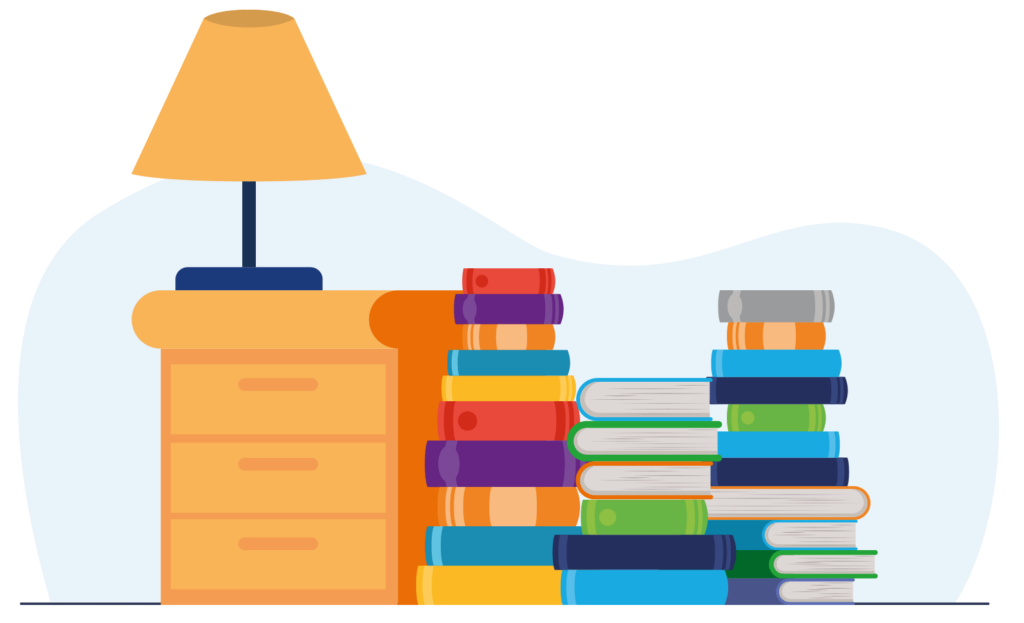 Most book enthusiasts have books spanning various genres. It can be a good idea to categorize them accordingly. Separate psychology books with other psychological novels, romance best-sellers with other romance works, and poetry with other poetic masterpieces. This way, you will clearly understand where each category belongs in your new home, which will streamline the packing and unpacking process.  Another useful packing hack is to group your books according to their size. By following this approach, you can pack your books effortlessly and ensure proper weight distribution within the specific moving box.
3. Gather quality packing supplies
The next essential step is gathering high-quality moving materials to ensure your books' safety. Having the right packing supplies is a game changer. Small cardboard boxes are great for storing heavier items, including books. As mentioned earlier, categorize them by genre and label them accordingly.

For example, you can label one box with 'Modern Psychology' and include all the book titles within that category. Small moving boxes can usually withhold up to 21 pounds. If you're wondering where to find quality packing materials, click here!

Always ensure the boxes are clean, sturdy, in good condition, and ready for packing. If you want to be particularly cautious, you can reinforce the bottom of each box and prevent any potential missteps.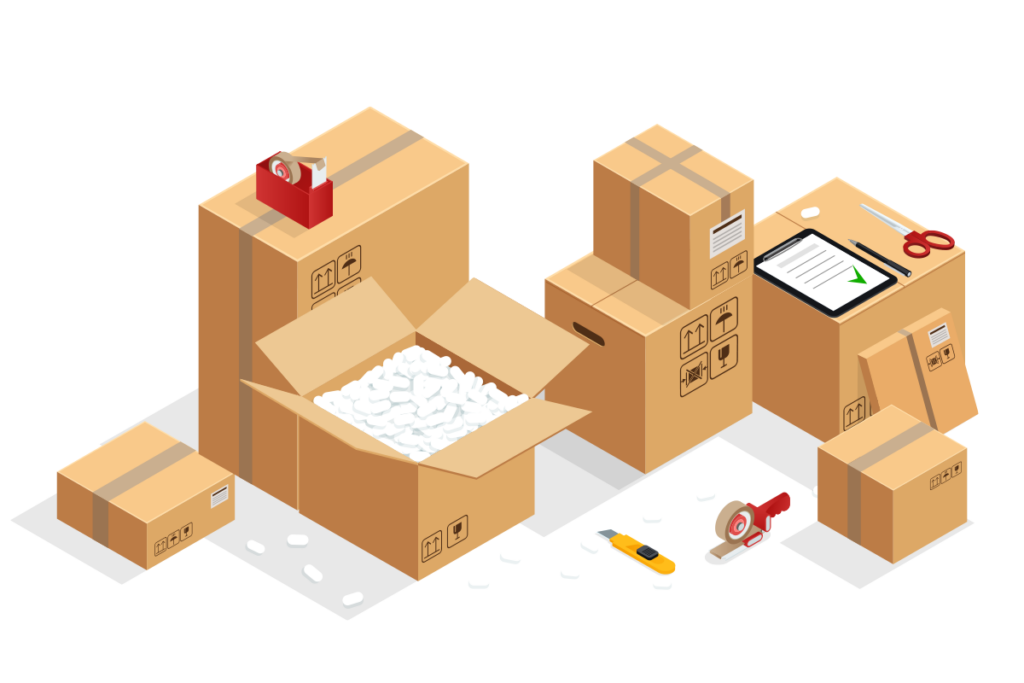 4. Start packing your books as early as possible
Most moving companies will advise you to book your moving date as soon as possible, so you should start planning your relocation early. The key to every successful move lies in good organization and communication. The same applies to books. The sooner you gather study boxes and quality packing materials, the better. This means you can start packing your books almost immediately.
5. Pay close attention to old and fragile books
When it comes to particularly delicate items, giving them extra care during packing is always necessary. In this case, we advise you to individually wrap each fragile book or old one in packing paper at least twice. You can provide additional protection by using bubble wrap and packing tape. Furthermore, you can load such books in a box labeled fragile items.
6. Utilize different packing techniques
You can successfully apply several packing techniques, and it's best to use a combination of methods depending on the types of books you are packing. For example, you can stack your books vertically with their spines against the side, preventing them from tumbling or bending during transportation.

Additionally, you can pack the books with rotating spines facing up and down. This will help maintain balance during transit. You can also use dividers or foam panels to provide extra protection for the books and fill any space with crumpled paper or soft towels.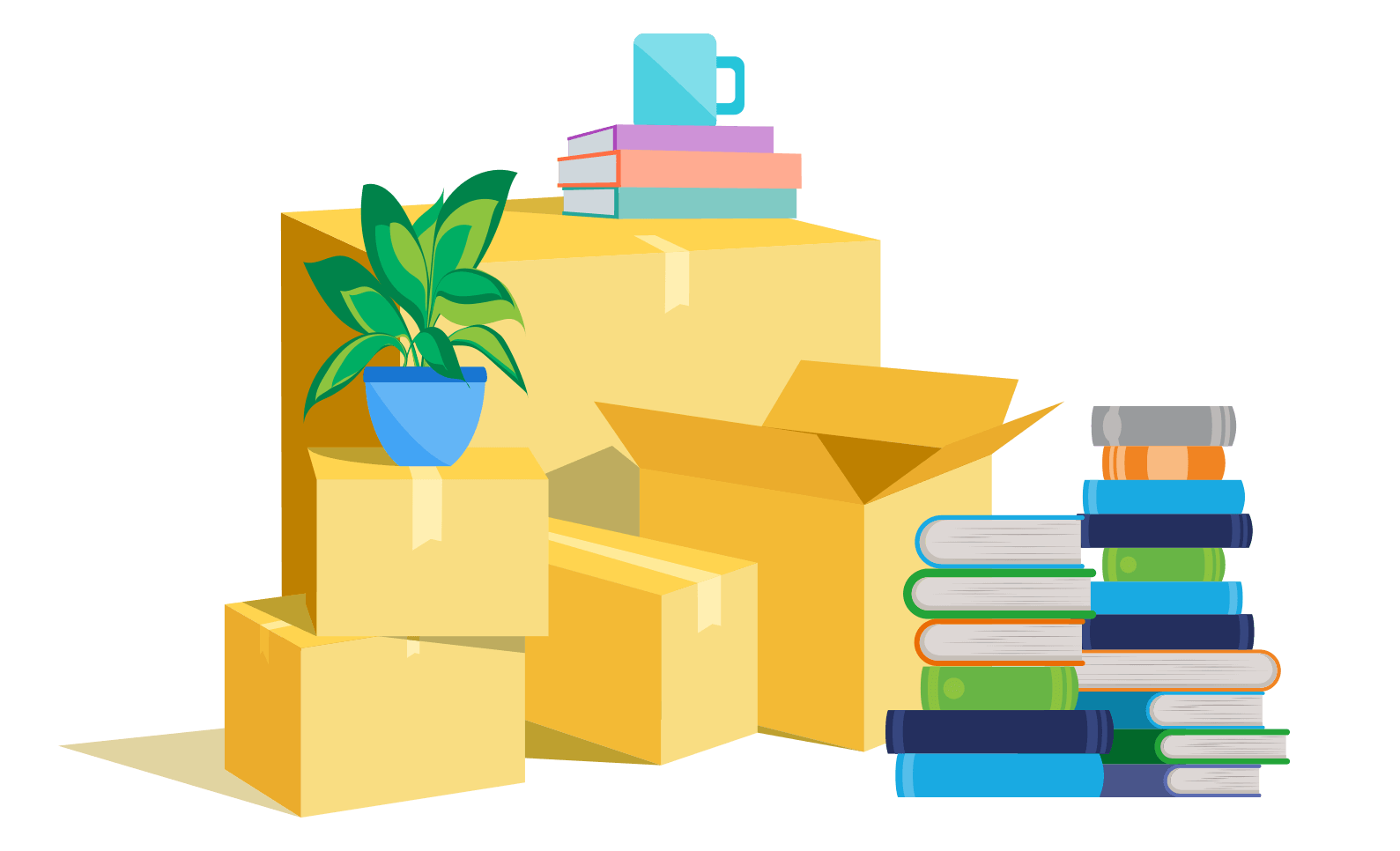 Another helpful tip is to place a layer of packing paper at the bottom of the box before arranging the books. You can also separate them according to their size and weight. When dealing with large, heavy books, it is advisable to pack them flat to ensure an even weight distribution. Once your books are neatly stacked in the box, it's time to close the box with packing tape and label it appropriately. Remember to prepare your marker pens for labeling; voila, the job is done!
7. Load the boxes with care
All that is left to do is load those boxes carefully into the moving truck.  You should place them on top of heavier items and avoid putting more oversized items on the book boxes. This will prevent them from getting crushed and damaged during transportation.

If you follow these tips, you can be sure that your beloved books will arrive in your new place intact and in perfect condition. Books will enrich your space, making your new house or apartment feel like a proper home. As you carefully pack your books, envision the joy that awaits you when you unpack them and reunite with literature treasures!