Easy and Affordable Ways to Improve the Value
of Your Home Before Selling
A home renovation is an opportunity to not only upgrade the look and feel of your home but also increase the value of your property for future resale.
Contrary to popular belief, you don't have to spend a ridiculous amount of money to make this happen! We've compiled a list of small improvements that will give you a significant return on investment when you decide to sell your home.
Our first tip is to invite a realtor or an interior designer to check out your home. Realtors may do this out of courtesy, whereas a consultation with an interior designer could cost a small fee. Research different designers in your area and find one with a style you like and an affordable initial fee (the standard fee shouldn't cost more than $100/hr hour). The realtor and designer will offer plenty of ideas about the redesign and restyling of your home.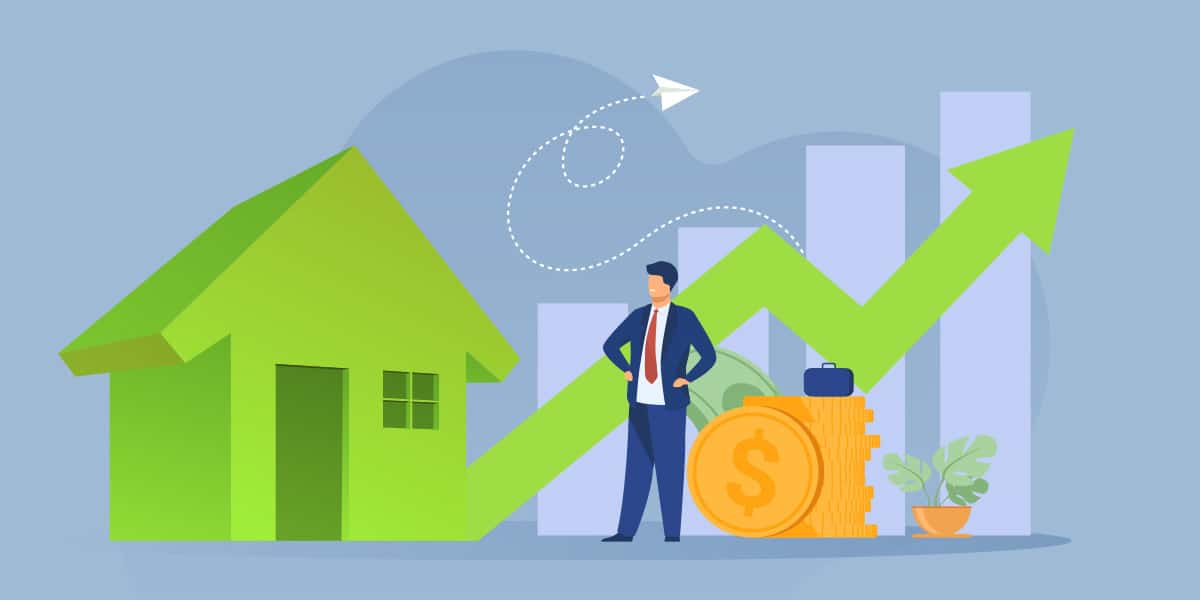 When renovating your home for sale, you must take into consideration what improvements will add value to your home and attract buyers. Remember, many home improvement projects don't add value to your home, especially in a down market. In fact, some improvements can even detract from the asking price when you decide to sell, while other small projects can add a significant value to your home. According to the most recent studies by Harvard's Joint Center For Housing Studies, annual expenses for renovation and repair are expected to rise from 332 billion today to 337 billion by the second half of 2021.
Furthermore, we've asked an expert in this field, Phyllis Pinto, a realtor currently working for Long & Foster Real Estate to give us a professional opinion about what are the best and worst improvements, as well as any advice for anyone selling their house for the first time.
After thorough research, Zip Moving & Storage has created a list of affordable home improvements that add the most value to your home.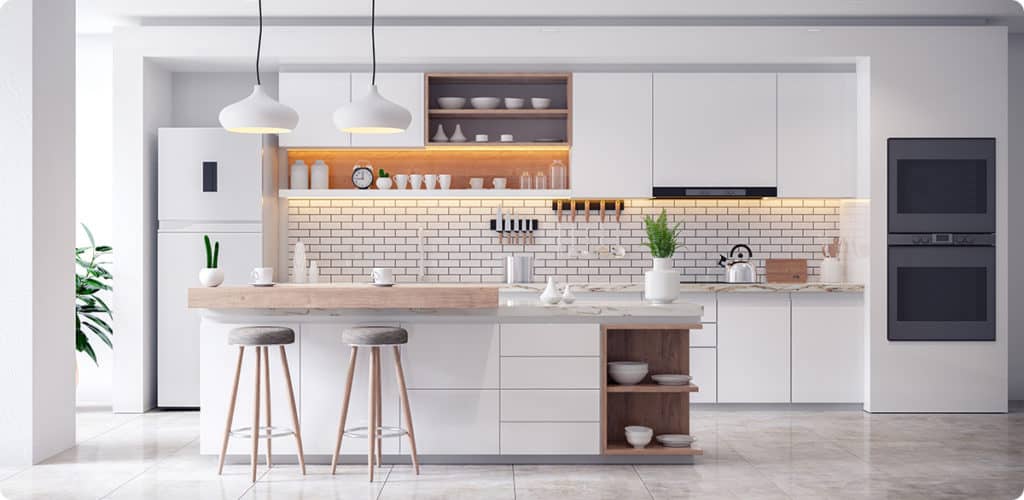 The kitchen takes center stage when it comes to home improvements. Buyers often look here first to determine whether the house is worth the asking price since many want an upgraded kitchen without having to invest a ton of money after purchasing a house. According to the realtor Phyllis Pinto-''Kitchen, bathrooms and windows is what brings the most value to your home.''  Luckily, you won't have to spend big bucks on a kitchen remodel to get a big return. The most valuable kitchen improvements include modernizing the cabinets and countertops, upgrading the appliances, updating the sink and faucet, and refreshing the floors. 
To save some coins, paint the cabinets a new color or hire a resurfacing company to refinish the cabinet boxes and install new cabinet doors, drawers, and hardware. These small updates are cost-effective and will greatly improve the overall look of your kitchen.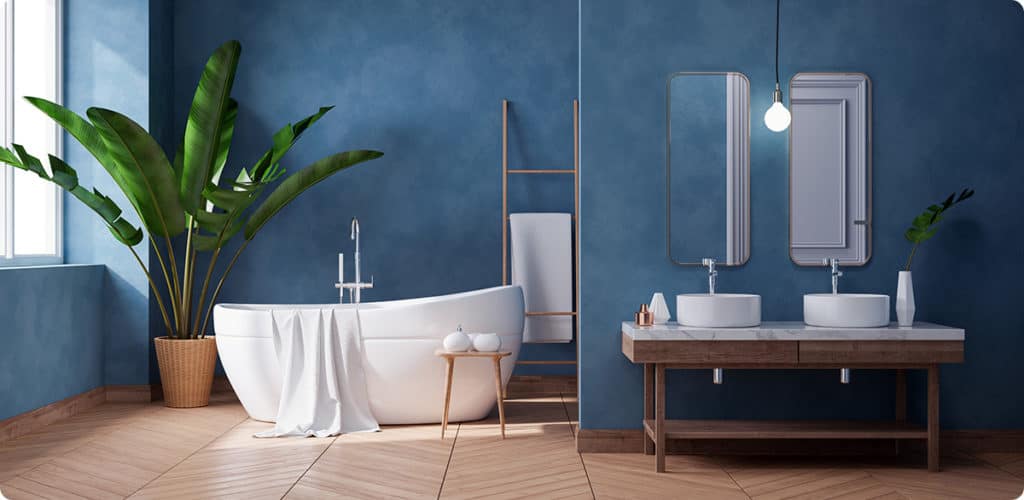 Giving your bathroom a makeover will go a long way in improving the value of your home. You don't have to go overboard when fixing up your bathroom, a mid-range bathroom will typically offer a 71% return. You may want to consider turning your bathroom into a unique, accessible space. This includes widening doorways for wheelchairs, installing a walk-in shower, lowering light-switches, and placing support bars near the toilet. We live in an aging society; by 2050 it is estimated that the population aged 65 or older will more than double — from 43.1 million to 83.7 million. Small accessibility modifications will have a huge appeal for homeowners and buyers in the future.
Additionally, new light fixtures, a fresh coat of paint, and a re-grout of the bathtub can easily transform the bathroom into a room that appeals to potential buyers. 
We asked, what is the best time to sell your home? Phyllis Pinto said ''Most people will say Spring, however if you are in a Sellers market like we are in now, anytime is a good time!''
3. REMODEL THE ATTIC OR BASEMENT
Nowadays, what many buyers look for is more space, and instead of trying to add on, try renovating the existing space. A finished basement offers a great return. In the United States, on average a finished basement will give you a return of 70-75% on your investment. Imagine the attic as another bedroom or workout area. Or, convert the basement into a family room. The more versatile the space, the more appealing it will be to the buyers!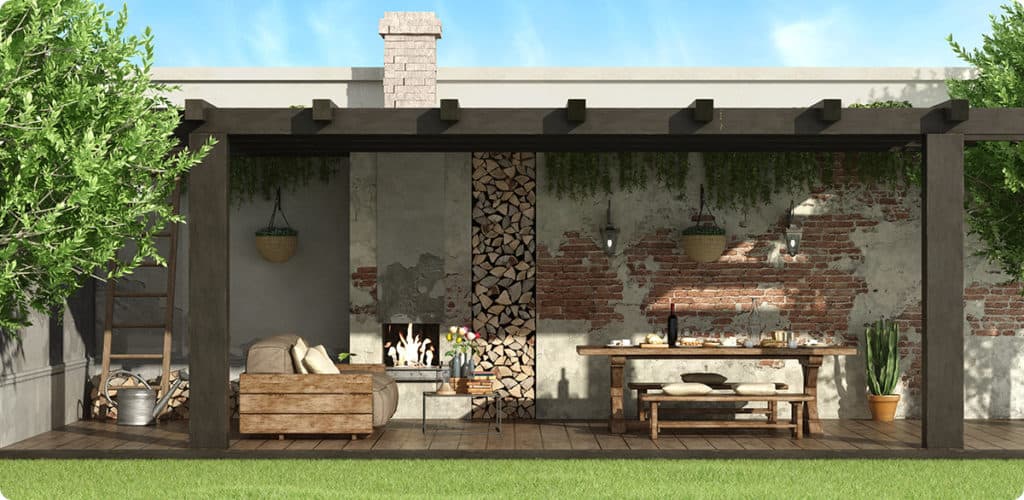 A home's outdoor space is much more than just grilling burgers in the summer or having a cup of hot cocoa during the fall. It's a place to build memories with your family and friends! Building a deck will add great value to your home, and homeowners could recoup ~75.6% return once it is time to sell the property. When it comes to a deck, patio, or backyard, wood is the way to go. Also, consider adding a railing system for added function and stability.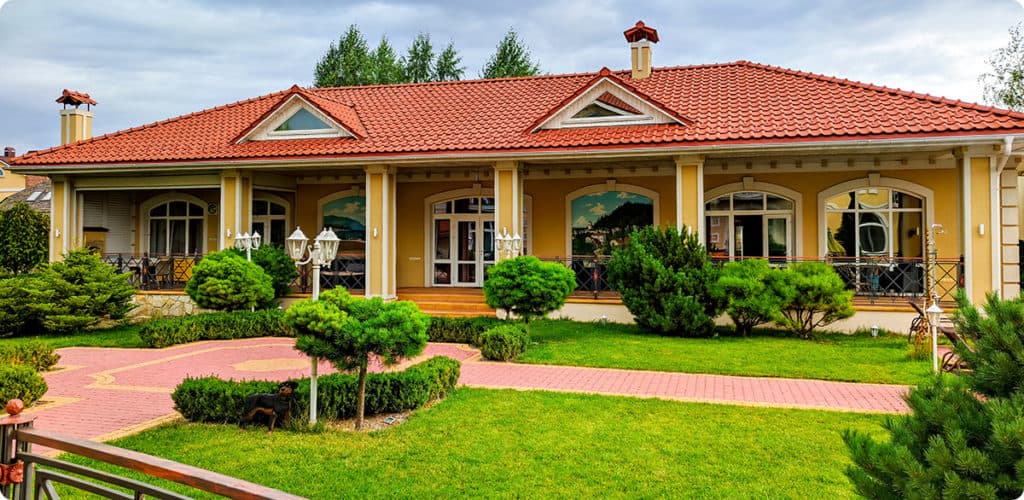 First impressions count! It is important to keep things looking fresh and clean. Enhancing your home's curb appeal can be as simple as adding a new walkway or scrubbing your home's siding. A beautiful and well-maintained landscape creates an inviting ambiance that can add as much as 10% additional value to your home. Installing a new front door is an inexpensive way to instantly improve your home's appearance. Further, consider surrounding trees and bushes with mulch for a finished look, or, add color with a flowerbed or pots of geraniums.
Like most items on this list, don't go overboard. A well-kept lawn and well-placed landscaping are all you need to create the '''wow'' factor.
What factors to consider when deciding on a selling price? Phyllis Pinto answered- ''Comparable properties, home updates and most importantly location.''
6. IMPROVE ENERGY EFFICIENCY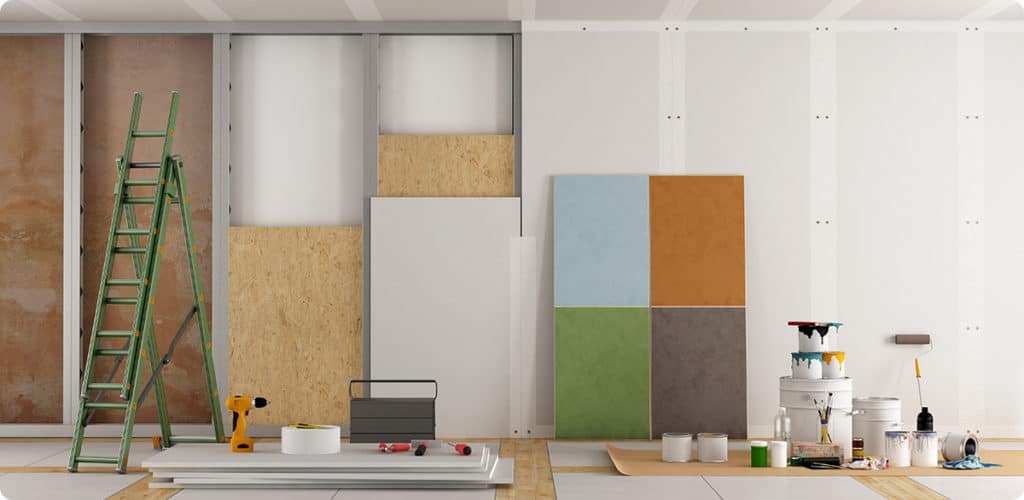 A home inspector will let you know if your home lacks solid insulation or has draft doors and windows. All of this leads to higher energy use, which can come at a great cost to the homeowner. You can start with small updates, such as adding extra insulation to your attic. Additionally, seal cracks around doors, windows, light switches, and electrical sockets to prevent energy losses.
Installing Energy Star-rated windows can help save money on heating and cooling costs and upgrading to an Energy-Star rating also qualifies you for a green energy tax credit. According to HGTV, you can expect to recoup about 60%-90% of your costs when you invest in energy-efficient windows.
PROJECTS THAT CAN NEGATIVELY AFFECT VALUE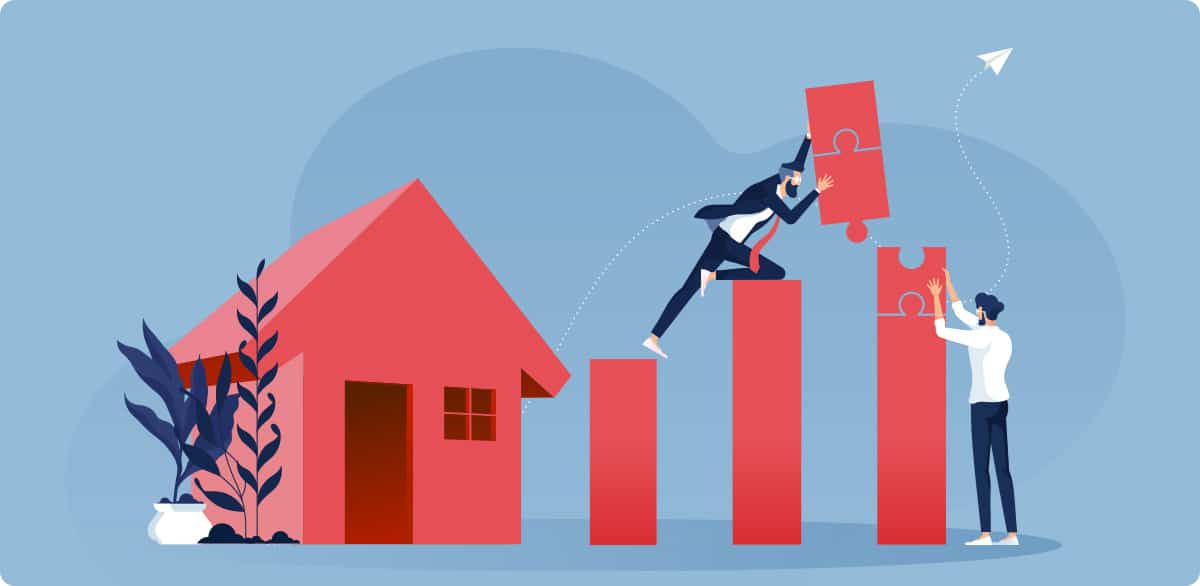 Some home improvement projects can negatively affect your home's resale value. The general rule is that the more customized the project is to your own personality, needs, and taste, the less likely it is to have a positive effect on resale value. While you may love your home recording studio, some families might not see the appeal, and it could completely turn them off from buying your house.
This doesn't mean you shouldn't do these projects, but don't expect the potential buyer to pay more for your $10,000 kitchen range and marble bathroom floors.
Here are some projects that may incur a negative resale value: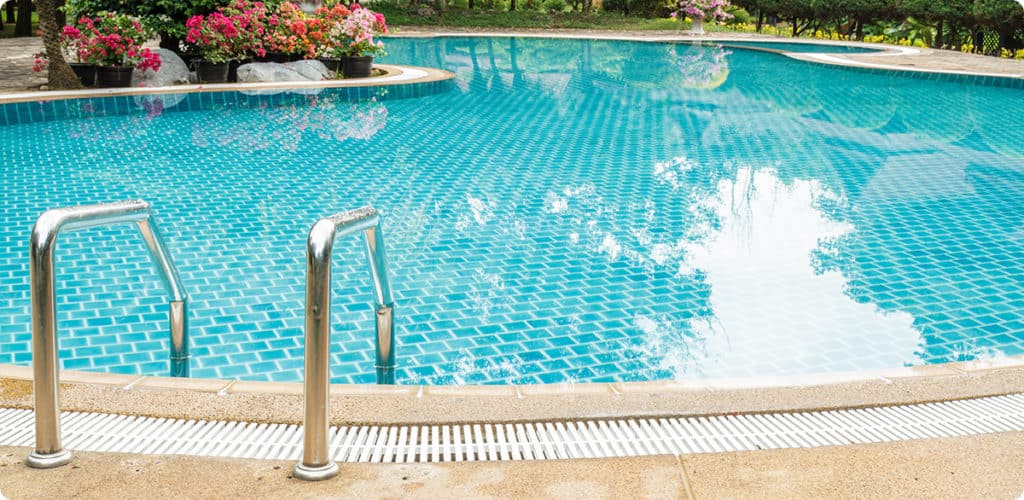 While a beautiful swimming pool in the backyard may seem like the ultimate luxury to you, it could negatively impact your home's value. Families with small children may consider pools to be a safety hazard. Further, some buyers aren't interested in paying the additional energy costs and insurance that come with having a pool. You should also consider the usability of your pool year-round. It may be an attractive selling point if you live in Florida or California, but a pool in Seattle? Not so much.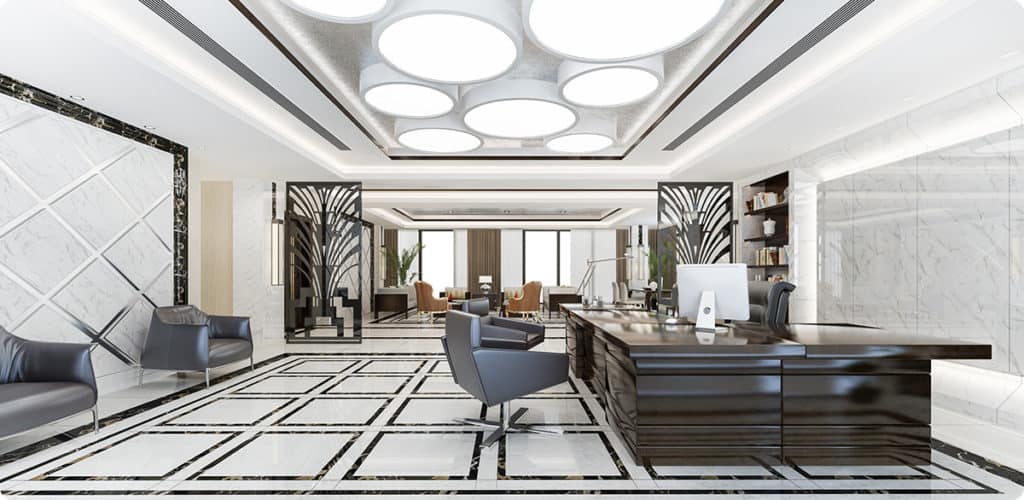 While you may love your marble floors and expensive kitchen, the buyers are not interested to pay more for it. Typically, the highest quality upgrades don't have the same resale value as mid-quality upgrades, unless you're in a very high-end home. This is what real estate expert Phyllis Pinto said ''Extensive landscaping that is costly or time consuming in a way of upkeep or turning a garage into living space. These are usually the main reasons your home resale value can be negatively impacted.'' 
Instead, invest in quality appliances, flooring, and upgrades that appeal to a wide audience. Try to keep your upgrades at par with your neighbors, as you don't want your home to be the most expensive on the block.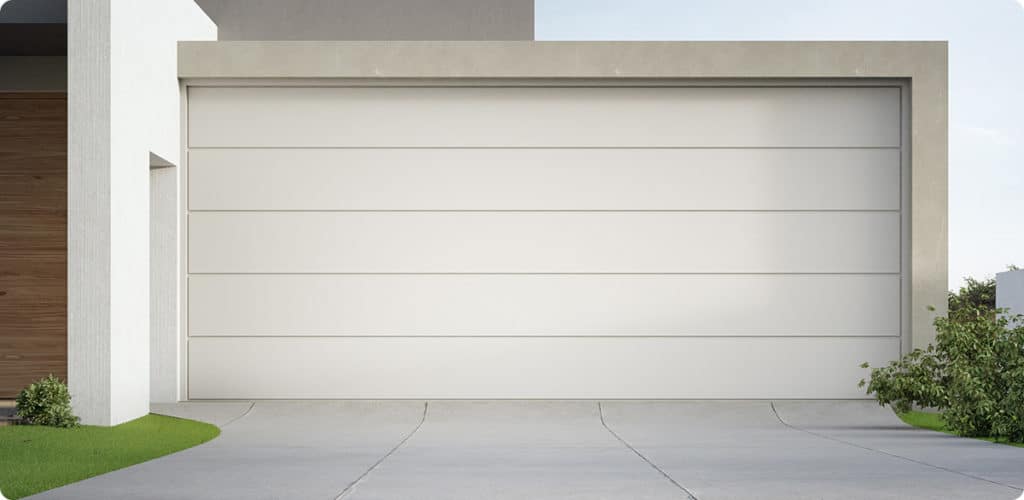 Many homeowners see converting a garage as a quick and cheap way of adding more living space than building an addition – and it can be. However, many buyers would prefer a garage to store vehicles, especially during cold, rainy days or long, snowy winters. Most conversions are unpermitted and poorly executed, which can lead to issues with HVAC and access to bathrooms. Buyers ultimately want to use a garage for cars and storage.
Words of advice from Phyllis Pinto to anyone selling their home-''Don't over price, declutter, stage if necessary, fresh paint, keep the home spotless, and be flexible with showing times!''
The cost of home addition can vary with every new homeowner. That's why you should be careful and do your research in advance. During the first year in your new home, the best thing you can do is tackle smaller upgrades, such as replacing your garage door or opening up your floor plan. Remember, this is your home at the end of the day, and you should enjoy your time living there. When the time comes to sell your home and move on, Zip Moving & Storage is more than happy to be of help in making your move an easy and enjoyable experience!