Note: Any similarities to actual persons, living or dead, or actual events, is purely coincidental.
Working as a mover at a moving company gives us the opportunity to interact with an array of individuals. Sometimes, people call us with requests to move strange and unusual inventory. At this point, you would have thought we'd seen it all, but once in a while, we get taken by surprise. Here is a list of some of our favorite things we've been asked to move.
Boxes are always fun to move, even empty ones
A pile of empty cardboard boxes – I get it, empty boxes drive me up the wall with how annoying they are, so calling a professional moving company to move them for me would honestly be at the top of the list…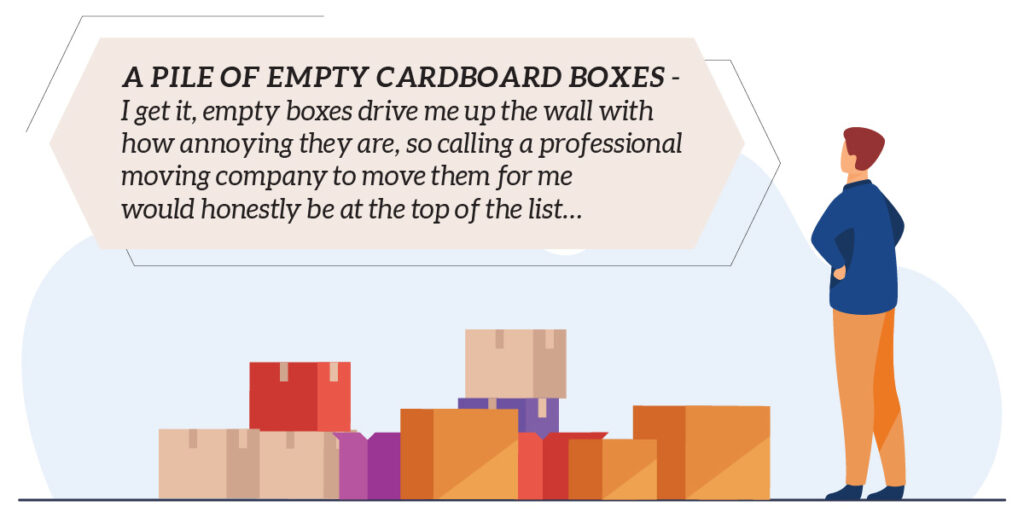 We're talking handmade sculptures from coffee mug sizes all the way to life-size sculptures, and I loved it. They were all shapes and sizes, with interesting designs and out-of-this-world colors. The skill, patience, and dedication that it must've taken is so impressive. I am just mad I have zero of that talent!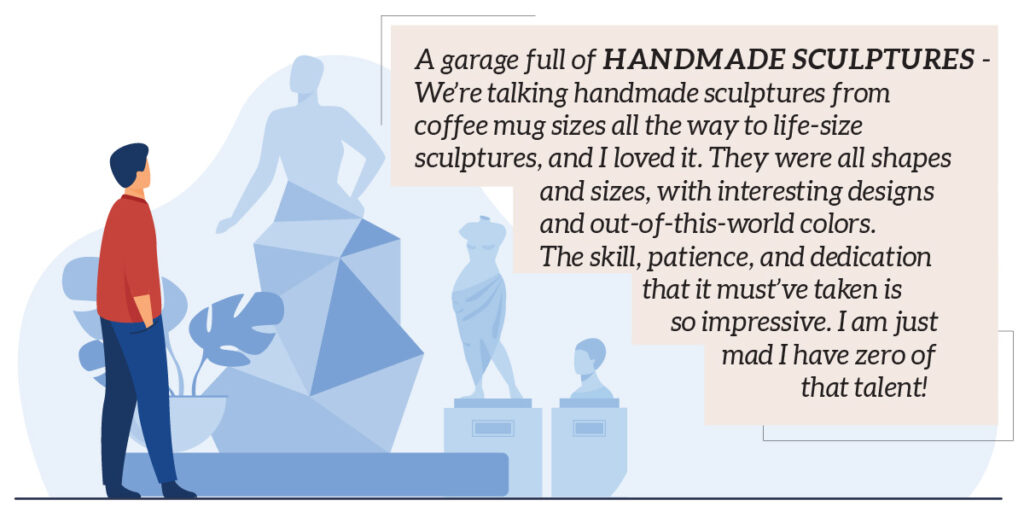 Moving machines can be a fun experience
Different variety of machines – From claw machines to candy machines to dancing machines, we've moved them all. Good thing I am not the one moving those though, I'd probably end up playing with them rather than moving them…and don't get me started on the candy machine, I am a sugar fiend, nothing in the vicinity of 5 steps is safe!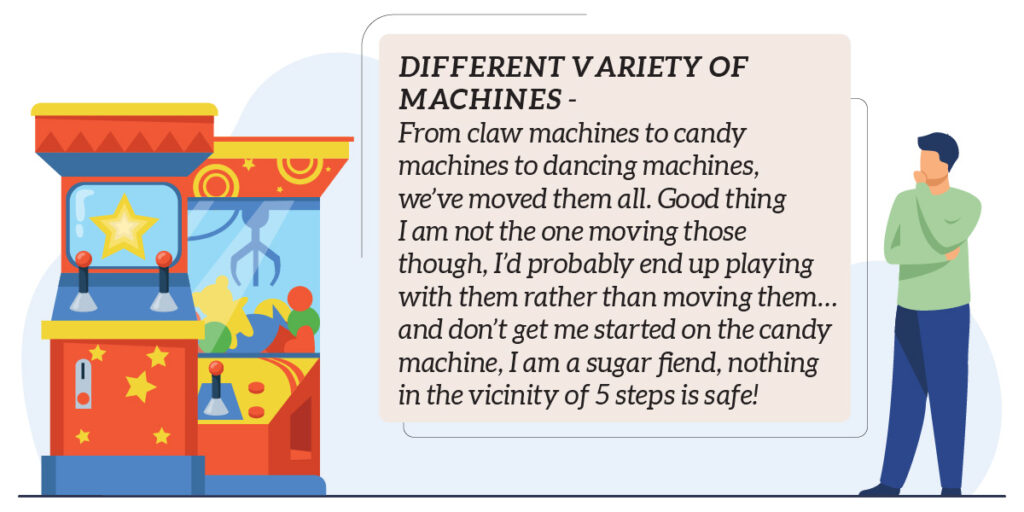 When Halloween comes early
Coffin – Not what you may think, we thought the same thing! This was part of a magic shop, complete with a spinning dart for knife throwing. Unfortunately, the target girl/model didn't come with, better luck next time.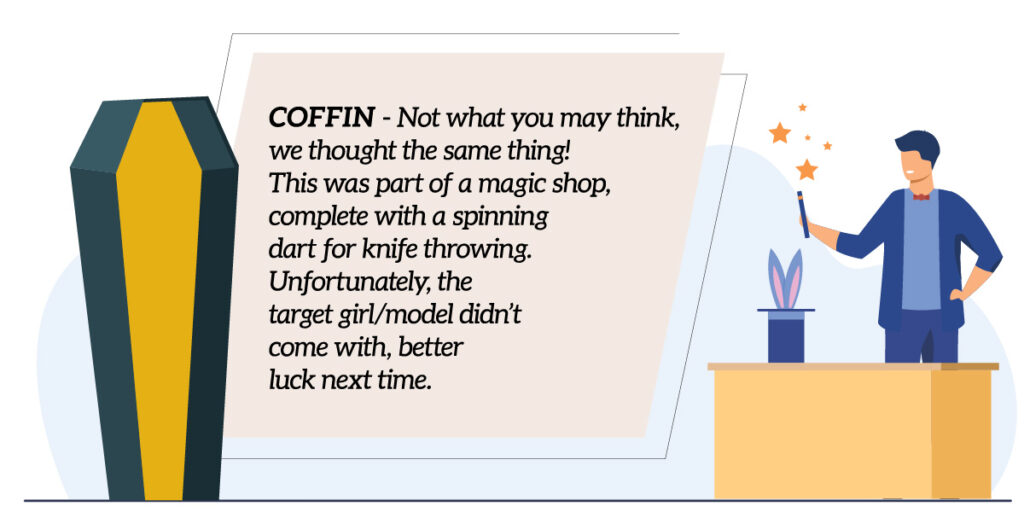 A house Snoopy would be jealous of
Custom dog house –  Whatever you are thinking, multiple it by 10. This was a 2 story wooden house with a doggy couch/bed and a whole kitchen and living room. Honestly, I'd do the same thing for my puppy, Mr.Noodles…now if only I could build it…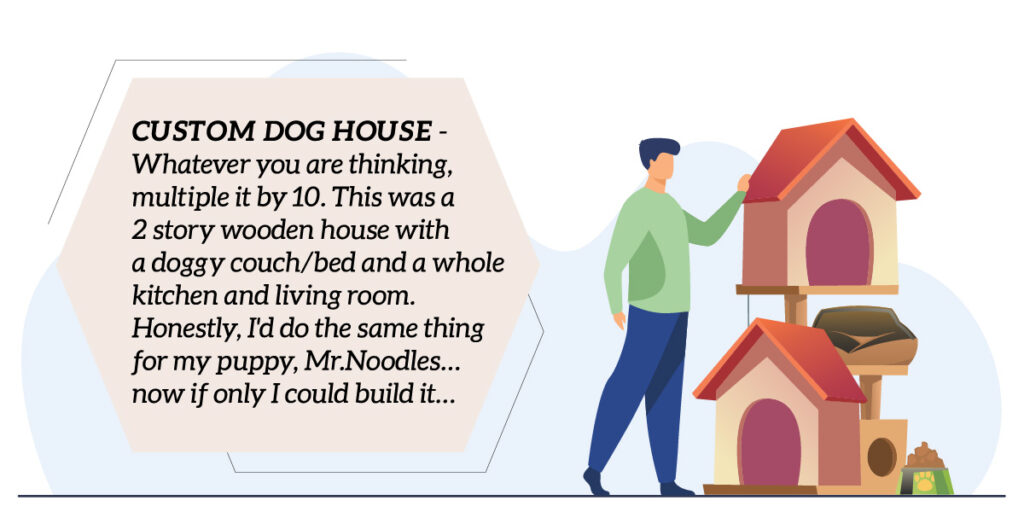 Moving mannequins - a tough crowd to please
Mannequins – On a daily basis, we usually get a few requests for us to move partners or sleeping husbands, and to be honest we almost came close one time…just kidding! But we did get to move some lovely real-life-size mannequins. A lovely bunch of folks, a little too quiet for my liking though.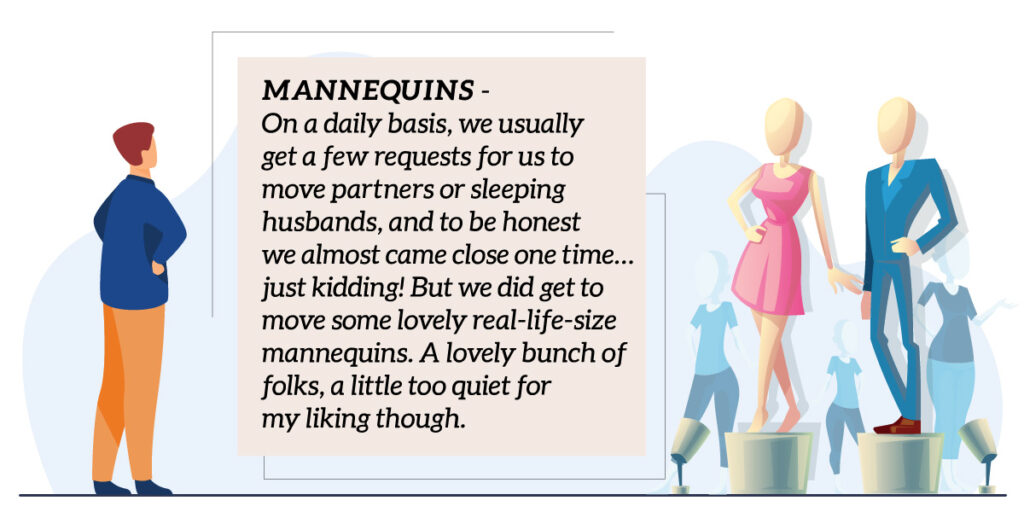 A Moving Company Worthy of Real Royalty!
As someone working for a professional moving company, you can bet that I've heard tons of interesting and unbelievable moving stories. Even in my wildest dreams, I couldn't imagine that moving could be full of surprises and interesting, unpredictable events. The next story definitely proved me wrong!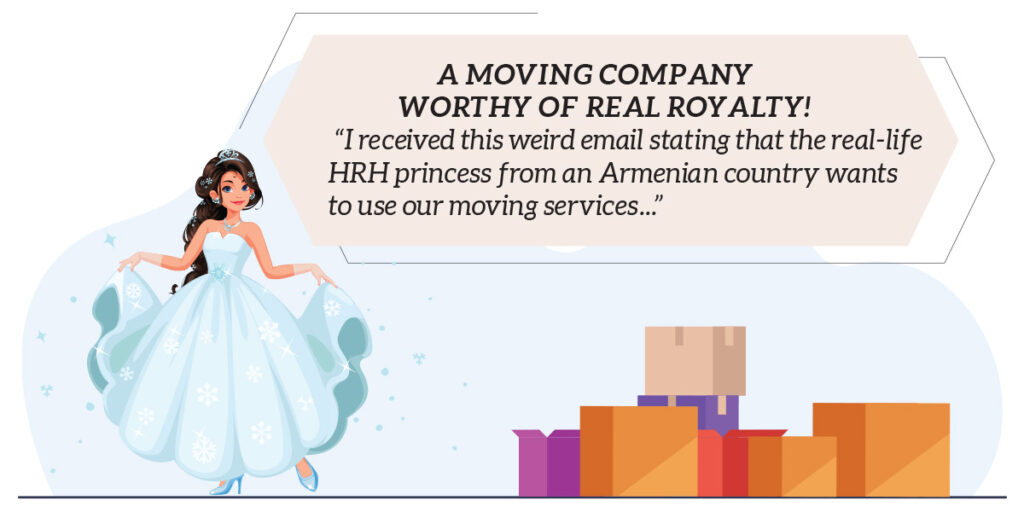 A colleague from Customer Support and I were on our lunch break when I asked him about some of the most bizarre moving situations he had to deal with. He looked at me with obvious amusement, smiled, and said, "Oh my God, you don't know about the alleged princesses we moved?!"
I stopped eating and encouraged him to keep talking. The story certainly sounded promising.
"So, one day, at the beginning of my shift," he continued, even more animated, "I received this weird email stating that the real-life HRH princess from an Armenian country wants to use our moving services. Her team even wanted to get special discounts. My other colleague actually thought that it was not a scam, so he continued addressing her with 'Ma'am,' 'Your Royal Highness,' and 'Your Majesty.'" 
My colleague continued:
"He used every expression he could remember, even Googling how to address royalty properly. When he was writing emails, he did the same, and he put so much thought and energy into it. For days he went around the office, proudly saying that he was handling the actual royal move."
"Well, was it for real? Was she actually royalty?" I asked naively.
"Let me just tell you, every price we gave them wasn't good enough. They never had enough money to move," he responded.
"So, what happened next?" 
"Well, after we packed and moved all of their belongings, they stopped taking our calls and responding to our messages. It took us a month to find them and get them to pay us back."
"Oh my God, the jokes write themselves with this one," I said, trying hard not to laugh.
"Yup, they sure do. But on the other hand, that experience helped us write better estimates for our customers and learn how to protect our business from similar situations and scammers."
"Well, it's great that you look at it from a more positive perspective!"
As you can see, our moving services are fit for royalty (don't worry, even if you are not a royal, we will certainly treat you as though you are!)
No matter how unique of a request - we are here for you
No request is strange for us at this point, which is what makes us so good at what we do. We have seen and done it all. So next time you are thinking about moving that huge statue of Homer Simpson from your living room, give us a ring, we can definitely help *wink*.