Moving an office can be tricky. One must consider an entire team of employees, moving high-value equipment, and a moving schedule that doesn't disrupt your company's services. Working in the field for  years, large and small businesses trusted us to move and store their offices and business spaces for years. 
Planning, organization, and a professional team by your side are key to having an office move go without a hitch. 
This is why many businesses have turned to Zip Moving & Storage for help packing, transporting, and storing their office equipment.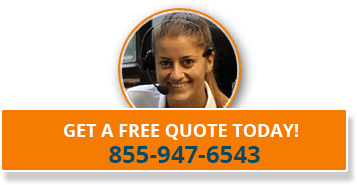 What are the most common reasons for office relocation in 2020?
The historic Inner Harbor has taken a huge hit, and many tourist attractions, restaurants and even a neighborhood bookstore that has been open for locals for the last 30 years, sadly had to permanently close. Our Baltimore movers were of help to many that needed professional help of packing, transporting and storing their business furniture and supplies.
For years, companies competed for prime office real estate in major urban centers around the world. In March 2020, the entire world felt the consequences of a global pandemic, causing 62% of employed Americans to work at home during the crisis. After many months of lockdown, social distancing, and other pandemic precautions, many businesses were not able to survive. 
According to Yelp, 180,000 businesses have closed since the beginning of the pandemic.
In addition to monitoring closed businesses, Yelp also takes into account business closures that have become permanent. In the recent data, that number has steadily increased to reach almost 100,000 permanent business closures in 2020.
On one hand, those who are lucky enough to work remotely have packed up their offices and are embarking on "work from home" paths. Many employees liberated from long commutes and travel have found more productive ways to spend their time, have enjoyed greater flexibility in balancing their personal and professional lives, and have decided that they in fact prefer to work from home rather than the office. 
On the other hand, many people are missing face-to-face engagements, casual meetings around the coffee machine, and the 'flow' of the office environment that connects everyone together. 
One thing is for certain — the way we live and work has and continues to change for the future.
Zip Moving & Storage has served thousands of successful office moves across the country for years. Organization is key. Our team will assist you with the professional packing of your valuable items, as well as carefully unload everything and assemble desks, chairs, office furniture, etc, at your new location.
In the past months, the number of office moves has increased. The majority of businesses relocating have been law firms and IT offices. Their office equipment has been stored in our storage units long-term until their offices are able to reopen again. We hope all businesses, small and large, will be able to reopen their business in the near future.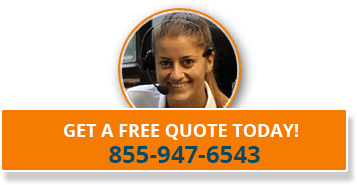 Business Forced to Move due to the COVID-19 Crisis
Many wonder if it is safe to move during the pandemic. The short answer is yes — moving companies are considered an essential business, and continue to work hard to ensure that businesses are moved in the safest way possible. Many companies are realizing that downsizing and relocating to a more relevant location, can greatly reduce the upkeep cost of prime real estate office spaces while keeping the productivity level of the team on par. 
Our employees are trained in taking the necessary measurements in social distancing, protective gear, and sanitizing trucks/storage units, making moving safe for all parties involved. 
As a business, we empathize with many going through difficult times, and also offer our help to others that may have had to make the tough decision of closing down by helping with their move and safely storing their belongings for as long as needed.

The COVID-19 pandemic is a tough situation for businesses across the globe. We are all in this together, so let's stay positive and take this one step at a time.
Stay safe and be smart while moving during the pandemic. Follow standard pandemic rules and practice them during your move. Social distancing and sanitization must be upheld while relocating. 
Our professional and kind team is here to help in this pandemic by packing, relocating, and storing your office supplies all year round.