Moving on the weekend vs. a weekday - when is the best time to move?
Choosing the best day for your move depends on a number of factors. Moving during the week is sure to be lighter on the wallet, but moving over the weekend won't take away time from your job. Both options have their pros and cons and every move is different, so it is important to make this decision based on the variables of your life and the needs of your family.
To assist our customers with the decision-making, the team at Zip Moving & Storage has devised a list of pros and cons for moving during the week and moving over a weekend. 

Let's dive right in!
Is moving during the week cheaper?
Booking your move on a weekday will end up costing you less than a weekend move. Moving companies charge more during peak times, which are typically the months in the summer and on weekends, so moving during the week will definitely save you money!
Moving on a weekday (Pros & Cons)
When it comes to planning a relocation, one of the hardest decisions to make is your moving day. There are a few factors to consider when making this decision, read on to discover the pros and cons of moving on a weekday.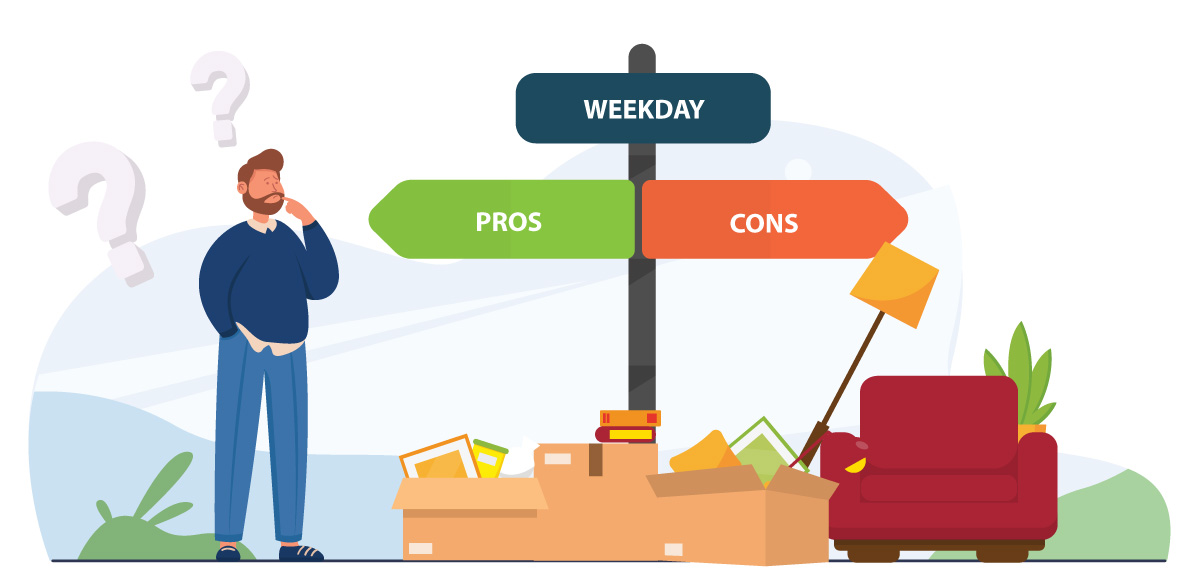 Lower moving costs –

You will definitely save a few dollars if you decide to move on a weekday, as rates are usually lower during the week. Think about using the savings towards another moving expense!

Easier loading and unloading process –

On a typical weekday, your neighbors will be at work and children will be at school, making it slightly easier to load and unload your belongings. 

You'll avoid traffic –

The best time to move is in the morning hours. If you manage to avoid the rush hour, traffic during the week is almost nonexistent! Try and plan your move after the early morning rush, and make sure you arrive at your new home and unload your belongings before 4 p.m. when everyone gets off work and rush hour traffic begins again. 

Your kids will be at school – During the week your kids will be at school or daycare, making it easier for you to focus on getting tasks done. More importantly, you won't have to worry about the well-being of your children in the chaos of the move!
You'll have to take time off work –

The downside to moving on a weekday is that you'll have to take time off work. 

No assistance from family & friends – Don't expect your family and friends to be available to assist with your move, as many people work during the week and are restricted with the amount of time they can take off. However, hiring professional movers will make your move a breeze so you won't have to worry about a thing!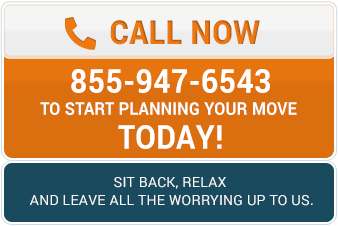 Moving during the weekend (Pros & Cons)
The weekend is when most people schedule their move, but it also comes with its set of pros and cons. Read on to learn more about moving during the weekend.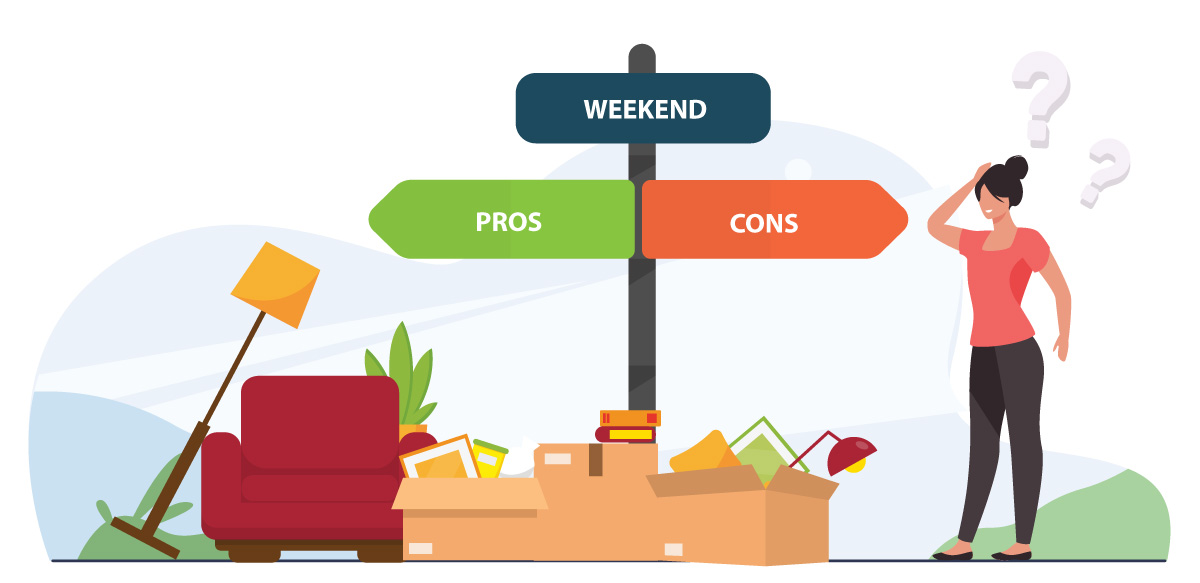 You most likely don't have to take time off work –

If you work during the week, moving during the weekend is great because you don't have to stress out about work and taking time off. Plus, you'll have more time to settle in at your new place!

Your kids will be at home –

Another advantage of moving over the weekend is that your kids won't have to miss out on school days. If they are old enough, they can always help you out with small tasks regarding your move. 

Less traffic on the roads –

On the weekend, most people are home relaxing from their busy work week, making the roads less busy!
Moving will be expensive –

Professional movers tend to be busier on the weekends versus during the week, therefore rates will be slightly higher. Summertime is also the peak season for moving, so keep in mind that you'll spend more money moving on a weekend or during the summer. Also, moving companies are booked well in advance when it comes to a weekend move, so make sure you start looking into booking your move at least 8 weeks prior to your relocation! 
Difficulty finding reputable movers –

If you don't have a moving company reserved for your weekend move, you may find it difficult to find the best company. Given that weekends are usually more popular for moving, the availability of the movers will be limited and you'll need to do additional research finding the right movers. 

No access to utility services –

If you move over the weekend, make sure your utilities are connected before your moving day. Otherwise, it's possible you could arrive at your new home on a Saturday to find there's no gas, electricity, or internet, and you'll have to wait until Monday for offices to open.
Moving during the week or over the weekend comes with a set of benefits and challenges. Many choose to move over the weekend because they don't have to take time off work and it allows for time to unpack and relax after the move. On the other hand, weekdays are great for moving, since your move will cost less, and you'll have more privacy loading and unloading your belongings since everyone will be at work and school.
We recommend researching reputable movers well in advance and reserving your desired moving date on time. Good luck!