Here is our list of all pros and cons
Maryland, though one of the smallest states, is packed with amazing places and sights that will pleasantly surprise you. Moving to Maryland is a big decision with many pros (and a few cons), but with years of experience relocating happy new residents, Zip Moving and Storage has gathered our best tips to ensure a seamless move.

With beautiful scenery, the most amazing beaches on the Atlantic Coast, and the Blue Ridge Mountains of Appalachia, Maryland is a wonderful state to choose to relocate to. In addition to the attractive landscape, Maryland offers great schools for your children and exciting work opportunities. Let's take a look at some of the pros…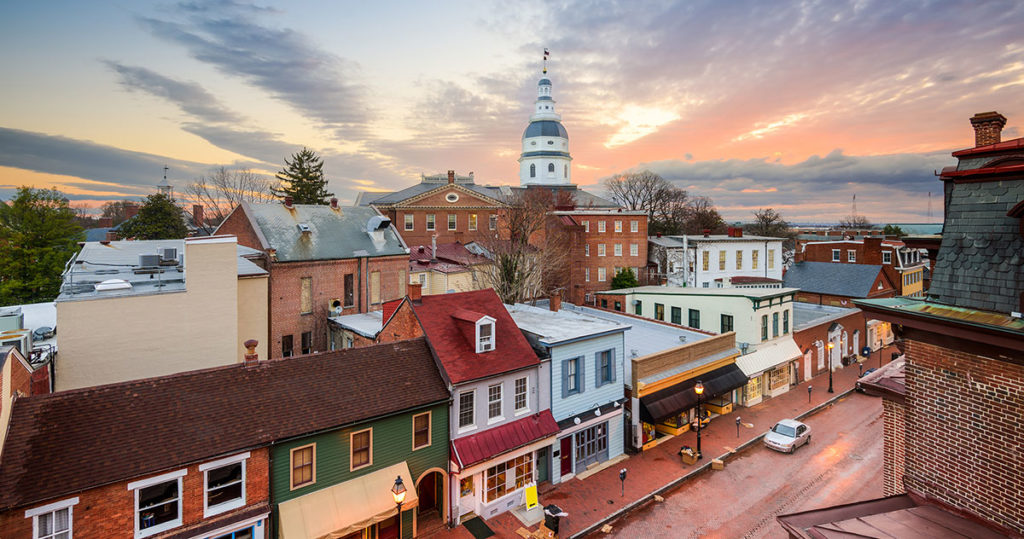 Proximity to Several U.S Cities and Diverse Culture
The State of Maryland, and its major city of Baltimore, is one of the best geographically located areas in the U.S. Baltimore is only a 30-minute drive from Washington D.C., offering an easy commute for those working in the bustling job economy of the nation's capital. Additionally, Philadelphia is a quick 1-hour drive, and you can reach New York City in only 2 hours. This amazing location is a huge advantage when living in Maryland.

Maryland is home to a very diverse culture. Being that it hugs the Mason-Dixon line, Maryland offers both Northern and Southern U.S. culture. According to the latest statistics, four of Maryland's cities landed in the top 10 list of 500 most culturally diverse cities in America. With that said, living in Maryland will allow you to interact with different cultures, offering a unique opportunity to learn more each day.
Maryland's Thriving Economy
It may come as a surprise to many, but Maryland is a rich state, with an average household income of $70,000. Many Marylanders work in D.C. or neighboring Northern Virginia, which expands the job market for residents.

Federal jobs make up a large chunk of Maryland's workforce, especially in industries such as defense, aerospace, and cybersecurity. There are over 8,500 businesses in this area, annually generating over $35 billion.

And let's not forget… Maryland's famous crab cakes! Maryland sits on the Atlantic Coast, and fishing is a major source of income here. The state's famous blue crab generates a ton of business alongside the eastern shore, as well as fish such as tilapia, catfish, and various shellfish.
Maryland is a perfect place to move to if you are looking to enjoy all four seasons. Since it is not located too far north or too far south, its temperature creates a moderate climate that tends to stay comfortable throughout the whole year. 

Summers are warm and humid with peak temperatures above 100°F (37.8°C) in July. Spring and fall are mild and the winters offer cold, snowy nights with temperatures that often register below 0°F (-17.8°C).

Spring is a nice time to visit Maryland, with over 80,000 tulips in bloom each year at Sherwood Gardens, making it a popular destination for everyone in the region to visit during this time of year. In the colder months, Maryland is home to a holiday lights festival, called Miracle on 34th Street, that provides a fun outing for the whole family!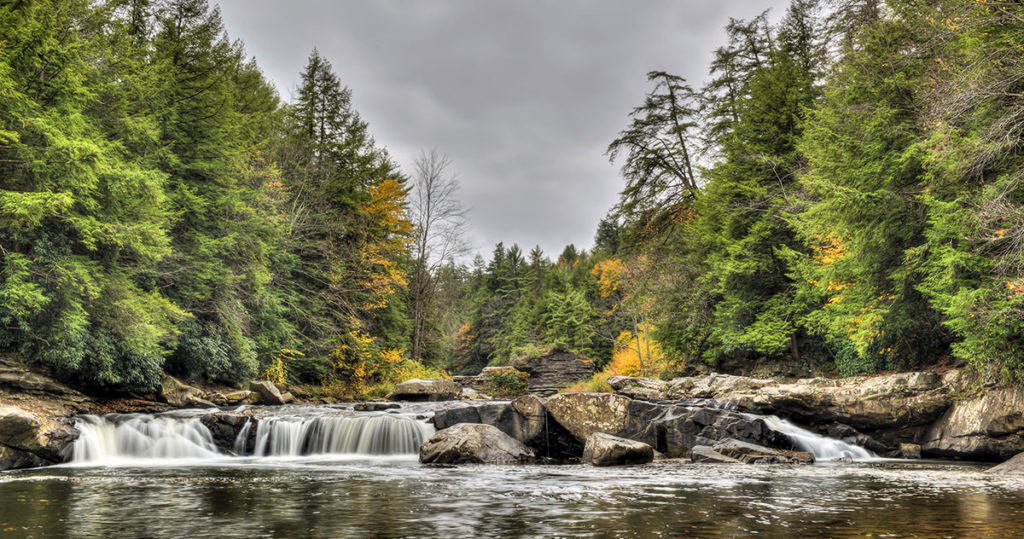 Maryland is called ''America in Miniature'' because it features an array of outdoor landscapes one could only dream about. Here you will find beaches, mountains, parks, cliffs, you name it!

The oceanfront of Maryland is made up of many stunning beaches. A couple of beaches of mention are Ocean City and Assateague Island where large herds of wild horses live on the island. Chesapeake Beach at Calvert County and Sandy Point State Park are other top destinations for beautiful beaches. The Calvert Cliffs State Park is an incredible destination for hiking, as its unique beach is sure to blow you away. This spot is filled with hundreds of species of fossils, including Megalodon shark teeth!

If you are a fan of hiking, camping, and a warm mountain breeze, you've found yourself in the right place! Sugarloaf Mountain offers breathtaking views, and in western Maryland, Dan's Rock is a thrilling hike that provides views of the Potomac River and West Virginia. From early to mid-July, 30 acres of sunflowers are in peak bloom at Clear Meadow Farm – be sure to bring your camera to capture the beauty!
Owning a car in Maryland can be on the more expensive side, as many residents tend to spend around $90 per month on car insurance. Gas is slightly cheaper in this state, at around 10 cents less per gallon than the national average. 

Public transportation is relatively affordable; a 31-day pass which includes the use of the express bus service costs $85. This is much cheaper than having a car and eases your carbon footprint.

Residents of Maryland have access to three large airports: BWI (Maryland's international airport), Reagan National Airport in D.C., and Dulles International Airport in Northern Virginia.
There are several excellent food options that you can enjoy when living in or visiting Maryland. Let's start with the obvious: crab cakes! Blue crabs are Maryland's favorite. With miles of shoreline, it's no wonder the seafood you find here is mouth-watering. Several nationally recognized chefs and restaurants operate in the state so you can have an excellent meal with family and friends. There's a thriving craft brewery presence in Baltimore, and the cocktail scene is flourishing as well. You will also discover a huge range of ethnic options Marylanders enjoy!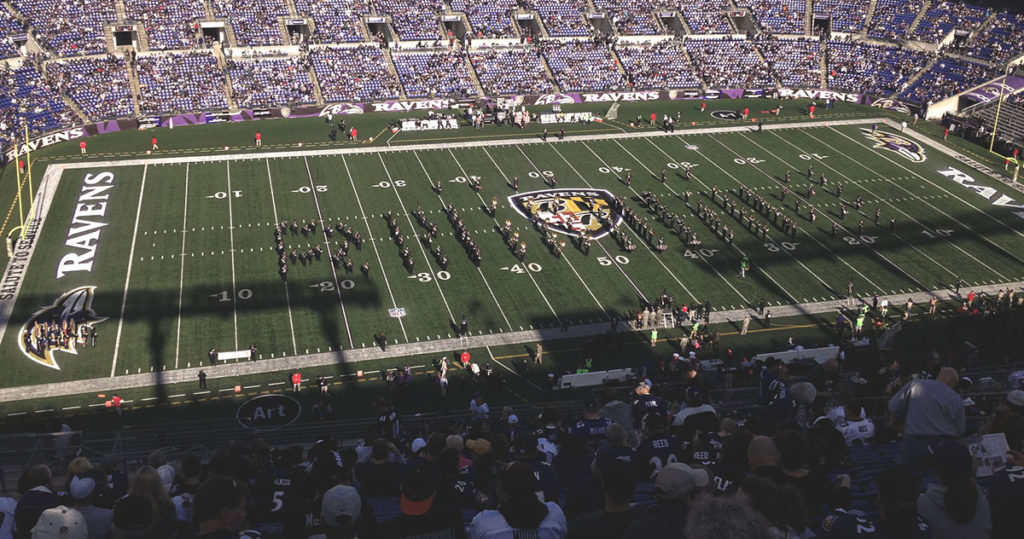 Maryland is home to two NFL teams: the Baltimore Ravens and the Redskins. Interestingly, most residents in Maryland root for the Ravens, while many residents who live near D.C. are Redskins fans. There is also the Baltimore Orioles, a baseball team if you are a fan of the MLB!  

If you are a fan of recreational sports, there are many to choose from in this state. Maryland's Chesapeake's Bay and its tributaries provide residents with many different sports, such as sailing, swimming, and in more recent times dragon boating. Further, if you love bowling, horse racing, cycling, or golf, get ready to enjoy all of it in this wonderful state!
Maryland is an incredibly ethnically diverse state with many different nationalities and cultures living and thriving together. The diversity rate in this state grows every day. According to new data, Maryland ranks in impressive 4th place regarding overall diversity. 

During the past decade, Maryland has become a more diverse and progressive state. Maryland is considered one of the most diverse states on the East Coast, beating even Washington, D.C.

The change in Maryland's demographics is influenced by growing Asian and Latino populations, living mainly in inner suburbs and areas around Baltimore.

Anne Arundel, Montgomery, and Howard counties are some of the most diverse areas in Maryland. According to The Washington Post, the Asian population in Howard County grew more than 60% in the last decade.

There is no doubt that many Maryland communities are thriving and creating vibrant neighborhoods where different cultures work and live together.
High Property Taxes and Home Values
Properties in Maryland are slightly higher in price than in other parts of the country. The average price of a home in the state is more than $330,000. High property costs unfortunately also mean you'll be paying a significant amount in property taxes. On a good note, you'll have access to some great schools in many communities.

If you live in Baltimore, you'll need to account for the 3.2% income tax in the city. Living in such a beautiful place with many job opportunities does come with a price.
Unfortunately, the crime rate in Maryland is high compared to the national average. One should take extra precautions when living in Maryland, such as locking your steering wheel and keeping your valuables out of your car. Also, it is not the best idea to be walking alone in an unfamiliar area at night. Some programs are working hard in trying to address this issue, but there is still work that needs to be done.
Blue laws in Maryland are slightly different than in the rest of the United States. As liquor stores are closed on Sundays, make sure to plan should you want to enjoy a beverage on the weekend. Fortunately, Maryland is home to many great bars and restaurants, giving you many options to enjoy yourself on a Sunday.
Did you know that Maryland is ranked the 5th worst state for motorists?

Maryland is home to many major corporations and essential businesses, so it is no wonder that traffic jams are part of everyday life for many. Commuting to work is common for many of Maryland's residents, and occasionally that can create additional traffic.

Rush hour in Maryland can be overwhelming but not as bad as in some major cities. Congestion usually starts early and increases again in the afternoon around 2 and 3 pm. Sometimes it can last until 6pm!
With high property taxes and home values comes a high cost of living! According to data, Maryland is the 7th most expensive state in the U.S.

This state has a pricey real estate market! The cost of utilities and groceries is higher than the national average. That said, great job opportunities, fantastic health care, and schools make Maryland one of the most popular states.

Maryland also has progressive income tax prices, but the average effective property tax rate is slightly lower than the national average.
Best Places to Live in Maryland
There are many great places to live in Maryland, but according to the statistics, these are the absolute best places to live in. Let's get right into it!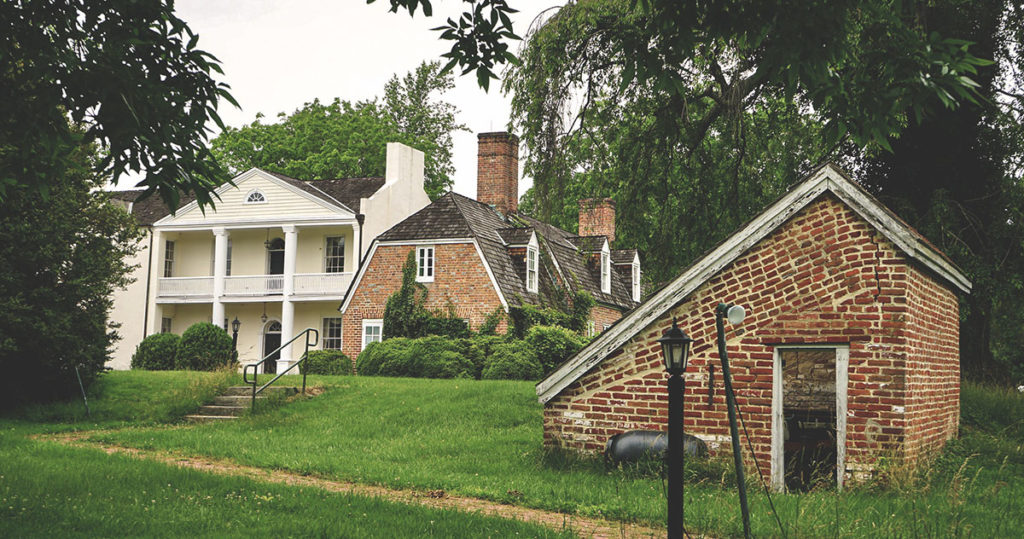 Many decisions in life can be difficult, but choosing where to live in Maryland doesn't have to be. We're making this decision a little easier for you: the best place to live in the Old State is Mount Airy, a mid-Atlantic gem located between Baltimore and Frederick.
When it comes to affordability, the median home price here is one of the highest in the state, at $371,500. Don't let that worry you, as the unemployment rate in Maryland is very low, with many jobs offering a median salary of $125,365 a year. Health care is cheaper than the rest of the state and many residents have health insurance. Also, you'll be comfortable knowing that Mount Airy is an extremely safe city to live in.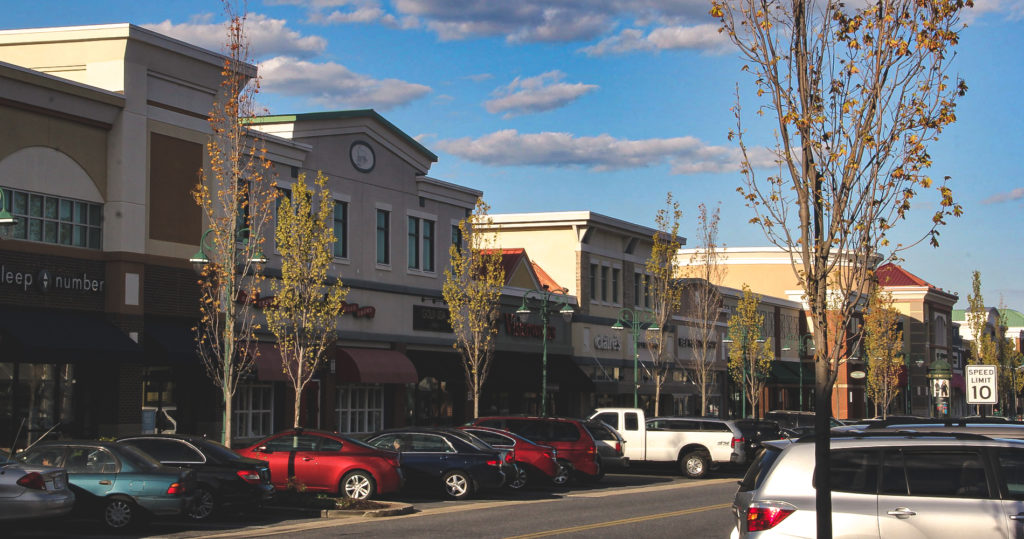 This lovely city made a name for itself after the Baltimore and Potomac railroads were purchased by the Pennsylvania Railroad, making Bowie one of the wealthiest places to live in the country. Nothing has changed, as Bowie is still one of the richest places to live in the entire U.S.!
Bowie's motto is ''growth, unity, progress'', and their numbers are amongst the highest scores on our list, emphasizing the cost of living, education, and amenities. 
The median home prices for homes in Bowie are less expensive than the rest of the state at $338,100, and the combined household median income here is $113,338, which makes this a pretty sweet place to call your home. The best part about living in Bowie is that you will be located at the halfway point between Washington D.C. to the west, and Annapolis and Chesapeake Bay to the east.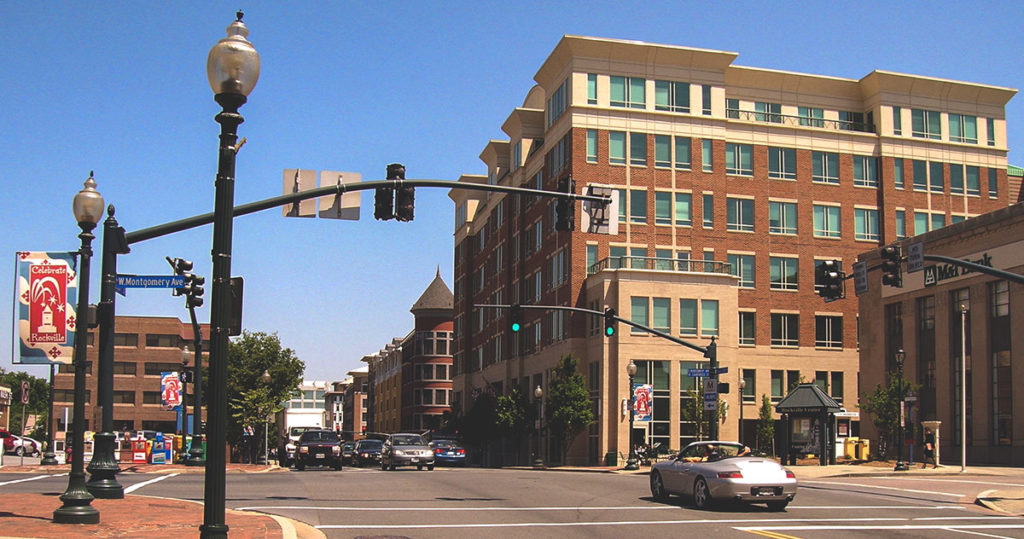 Conveniently located just 30 minutes away from Washington D.C., Rockville is at the core of the I-270 Technology Corridor, home to numerous software and biotechnology companies and federal government institutions. This is one of the reasons home median prices are the second-highest in the state at $540,000. The second reason is that there are many educated people here who demand six-figure salaries, also making Rockville one of the fastest-growing cities in Maryland. 
High demand also increases Rockville's cost of living, so if you choose this upscale city to be your home, be prepared to pay a little more for groceries, transportation, and utilities.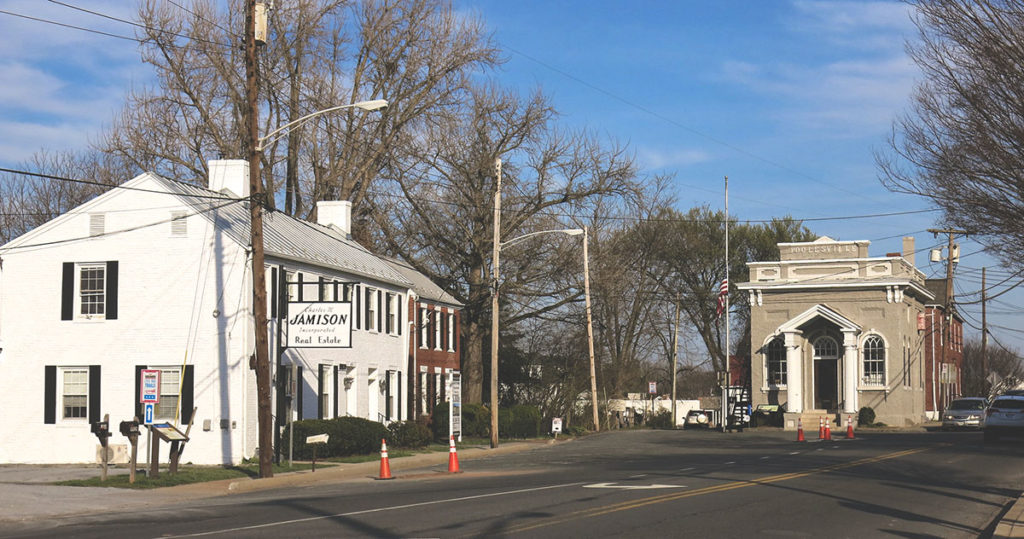 Balancing affordable living and low crime rates puts Poolseville at number four as one of the best places to live in Maryland. This city of only 5,191 residents received high scores for job opportunities, housing, education, and amenities. Additionally, unemployment rates and poverty levels in Poolesville are comparatively low.
The median home prices in Poolesville are the third-best in Maryland with a $475,000 price tag and a median annual salary of $180,524 to manage the cost of living.  This leaves some extra money to enjoy the fun activities and nightlife Poolside has to offer.
The beaches, mountains, and overall beauty of this state is stunning! There are numerous things to do here, and many involve Maryland's beautiful outdoors. Washington D.C. is very close, making it easy to enjoy and sightsee in the nation's capital.
Here are some fun activities and places to visit:
In conclusion, Maryland is a wonderful place to live in, and though it does have its downsides, we believe the positives outweigh the cons. Wonderful jobs, great neighborhoods, strong education, and stunning scenery is what is special about this state of ''Many Firsts''. 
The Zip Moving & Storage headquarters are conveniently located in Maryland, where our team is more than happy to be your local movers and help you start this new chapter of your life!