Moving to Maryland can be great, but how does one become a resident of Maryland? How long does it take for a resident to reside in this state to be considered a Marylander? If you are considering moving to Maryland, here are the requirements and steps you should take.
How to Become a Resident of Maryland
How to Become a Resident of Maryland in Easy Steps
Our simple checklist will ensure you have everything you need to become a Marylander. 
Choose your

county of residence

(

Montgomery county

or any other)

Obtain the

driver's license

with the

Department of Transportation

Register to vote

in the state (it can be done when you're applying for the driver's license)

Establish residency

with the Maryland Department of Assessments and Taxation

Get the

state's vehicle registration
Pay your state taxes

in Maryland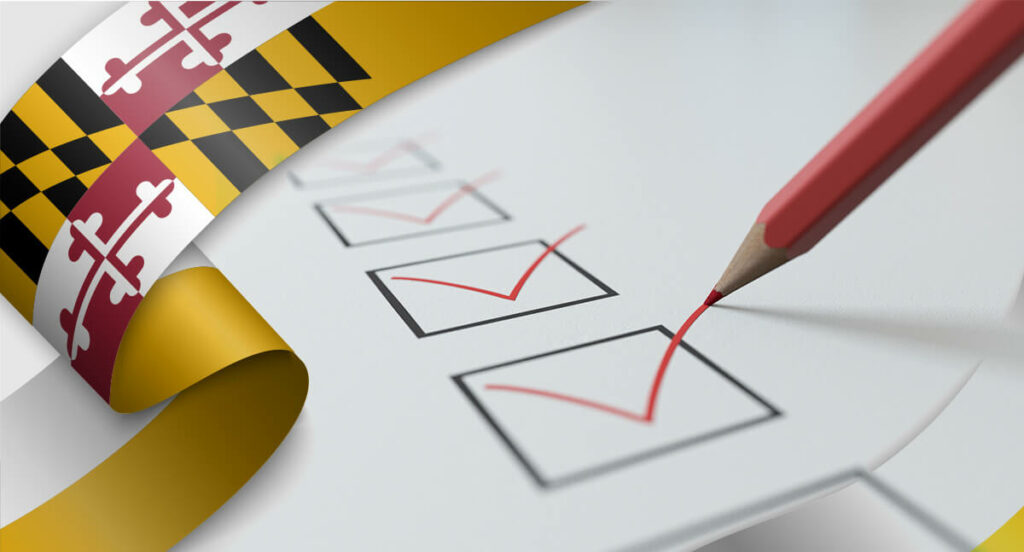 Start by Establishing Residency Within the State
Once you've decided on a county (you can choose to settle in a new city close to Washington, DC, for example), you can look at the housing market and make your purchase or rent a place. 

Another option to become a resident is to find employment within the state or move your business to Maryland. You can also register to vote or enroll your kids in one of Maryland's schools.

You will also be required to establish residency through the Maryland Department of Assessments and Taxation. Once you've set up your home, you should ensure you've changed your address with USPS. This step can be easily done on their website. You can set a date for forwarding mail to the new address no more than 30 days before the move and it will cost you $1.05 to verify your identity.
Get Your Driver's License in Order
You should surrender your current driver's license and apply for a new Maryland license. Head to a driver's license office near you and fill out an application. Ensure you have an ID to prove your identity and legal presence. Also, bring proof of residency and bank statements, and lease agreements. You will be required to pass an eyesight test and a written exam.
Transfer Vehicle Registration
Don't forget another critical step: transfer the vehicle titles and registration to the new state. After your move, you have 60 days to complete this process. Check in at your local DMV office and fill out an application. Ensure you bring proof of ownership and enough money to cover the required taxes and fees. Your car should also pass VIN inspections and safety and emission tests. Also, update the insurance policy, but make sure you compare different quotes to save money.
Update your Voter Registration
There are two ways to update your voter registration. The first is the simplest – update your registration while applying for a driver's license or changing your address. If you haven't been able to do so, you should register as soon as you move to be able to participate in elections. Information about representatives, local polling locations, and districts can be found on Maryland's voter website.
File a Tax Return in the State
Although none of us look forward to more paperwork, it's important to focus some of your time on state taxes. There are eight tax brackets in Maryland with a progressive tax rate for earnings ranging from 2% to 5.75%. The highest rate applies to any income over $250,000. Remember that after you move and settle, you will also be required to file a state tax return for the previous state. You can find all the information you need at the official website for the state of Maryland.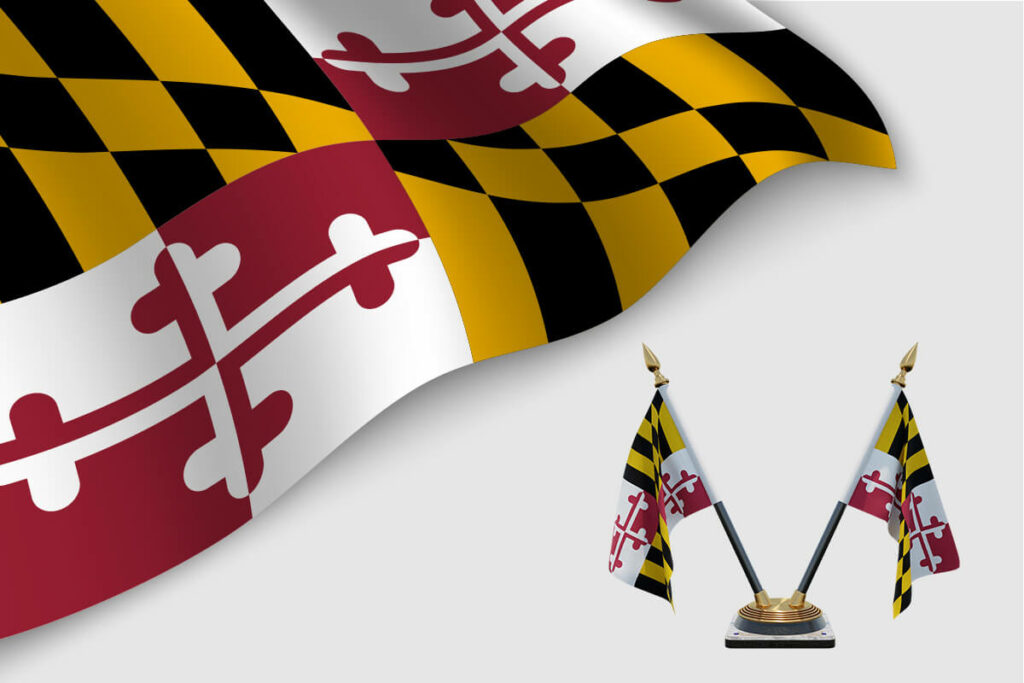 Maryland Income Tax - Administrative Release
For Maryland personal income tax, anyone who keeps a place of habitation there and stays there for a total of 183 days or more is deemed a resident and must submit a Maryland Resident Personal Income Tax Return. If you paid taxes to Maryland, you might be able to claim a credit on your other state's tax return.
A Comprehensive Checklist for Future Marylanders
Every move can be complex in its own right, so you may want to consider investing in a small moves service by the local movers near you, so you can deal with the stress of moving without any hassle. But besides Googling for the best local movers near me, here is what you should do next:


Prepare a budget

to cover all the expenses, like paying for

expert packers

or any other suitable service

Update your address

with the USPS and other institutions before you move out

Transfer medical records

and school records if you have children

Take care of all

financial organizations

and update them on your move

Set up the disconnection

and connection dates for utilities

Prepare an

inventory checklist

that contains all the possessions you want to transfer

Obtain packing materials, and start packing (don't forget to put on some

moving labels

on the boxes)

Start

packing room by room
Invest in storage service

and decide

what you will store

there
Now That You Know What It Takes to Become a Resident, You Can Start Packing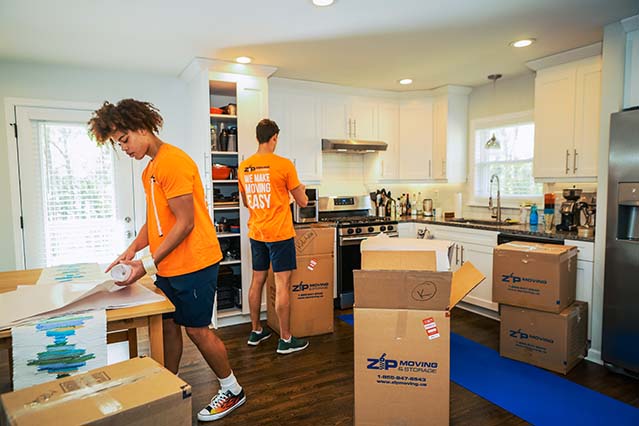 After you have prepared the required paperwork and found suitable housing in the state, you should contact Zip Moving & Storage. We can handle all your relocation needs without hassle while you manage your Maryland residency tasks and prepare to live in this beautiful state!