At Zip Moving & Storage, we love helping our customers by creating informative content about moving. In this article, we thought to add a little bit of moving humor for some much-needed comedic relief. Read on for a compilation of moving memes that we can all surely relate to!
Moving doesn't have to be stressful!  Zip Moving & Storage can show you the other side of moving, so let's laugh together and make moving fun!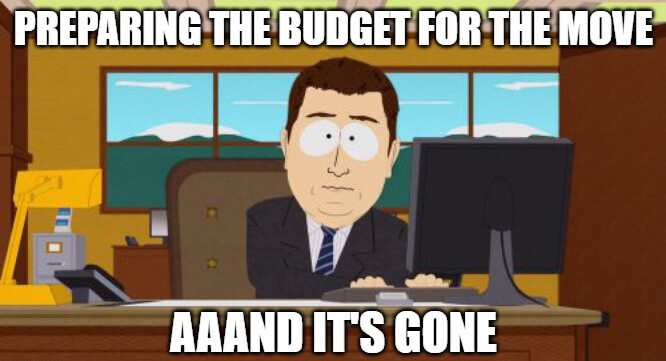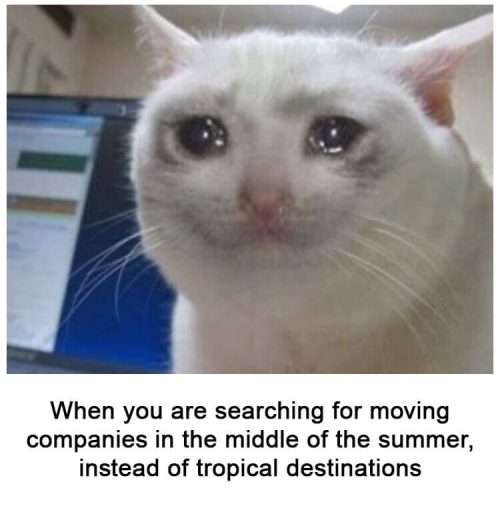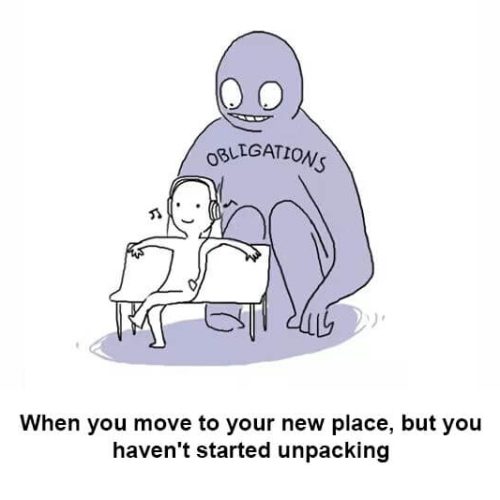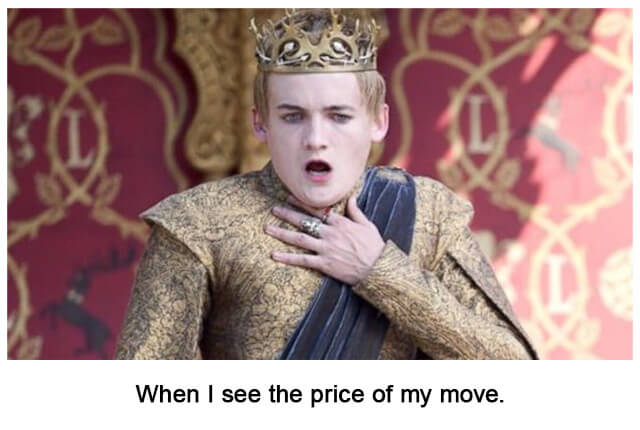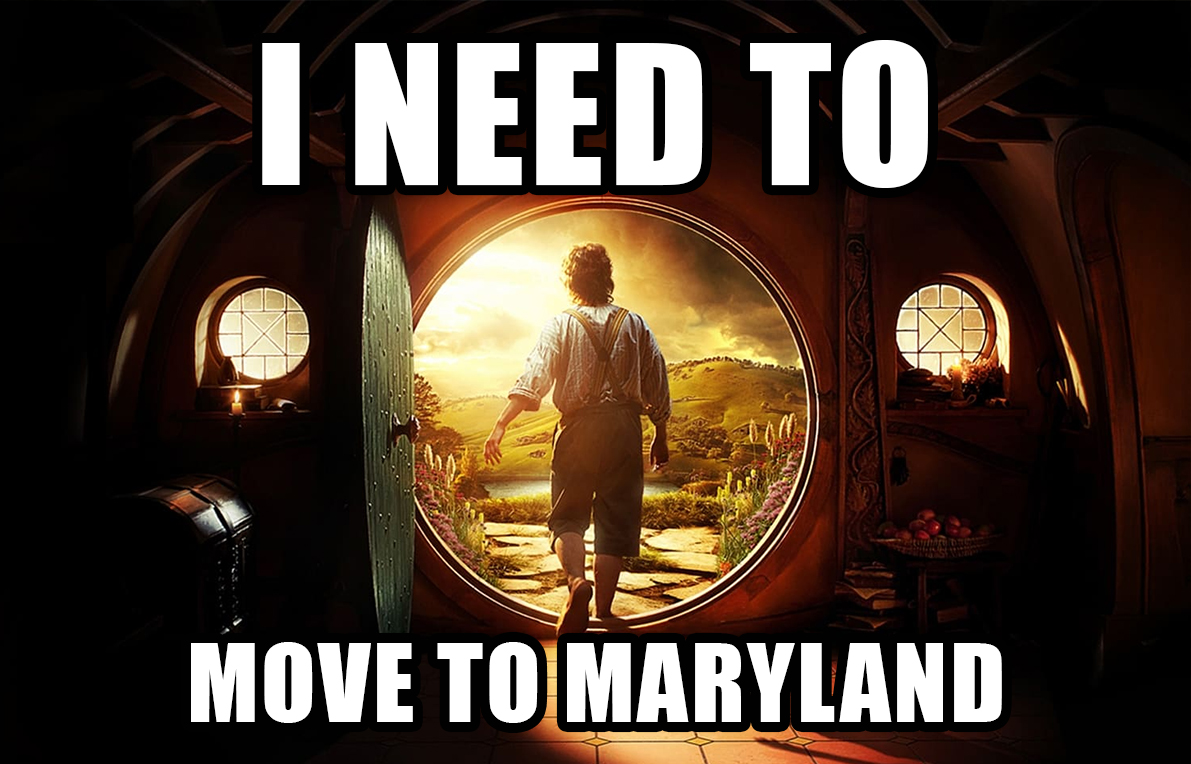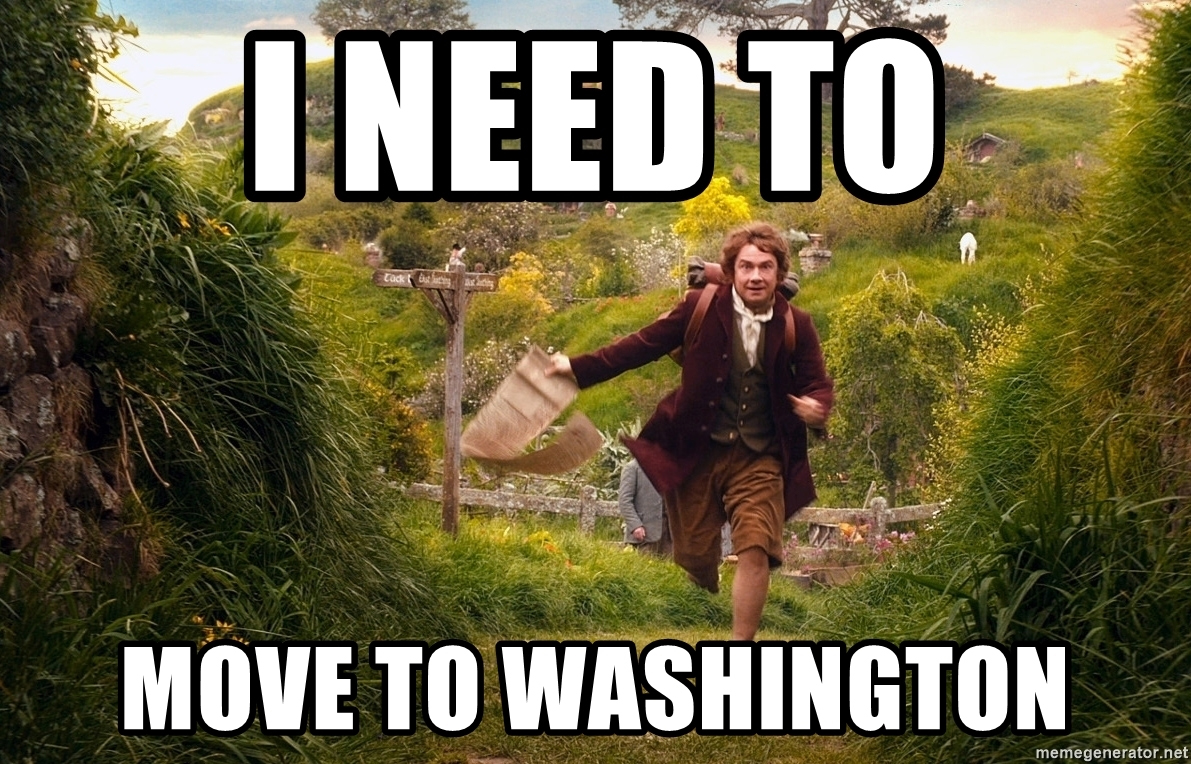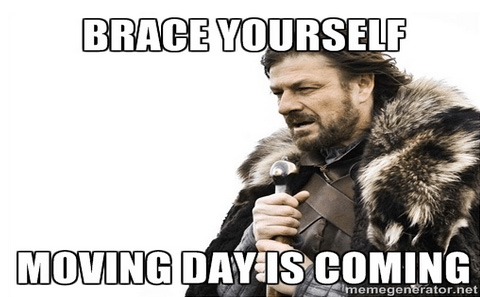 We couldn't have said it better ourselves! Many things that can go very right or very wrong on moving day. Simply put, life happens, so be sure to be prepared for the best and worst case scenarios.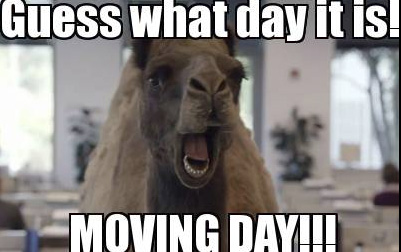 Yes, moving day is a hectic day, but take a deep breath and relax, you got this!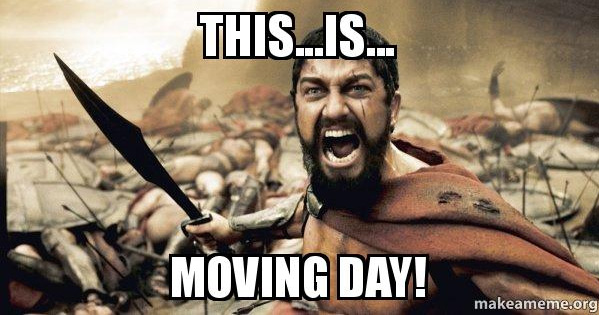 It may feel like you're preparing for war, but you can do it!
Hiring Movers or DIY Move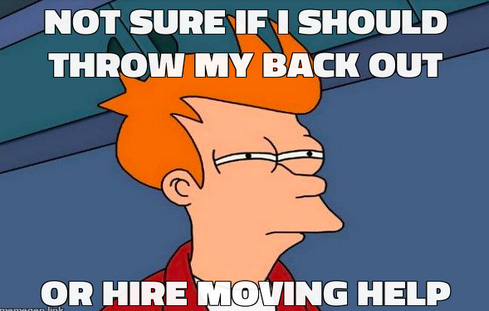 Given the high likelihood of waking up the morning after a move with back pain from carrying that large sofa yourself, calling the professionals to take care of all of the heavy lifting isn't such a bad idea.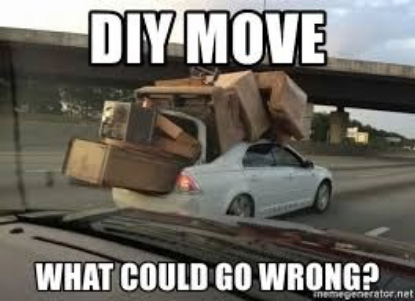 Professional movers are trained and highly experienced with the right skills and knowledge to carry out a seamless move. A DIY move could quickly start to resemble the picture above!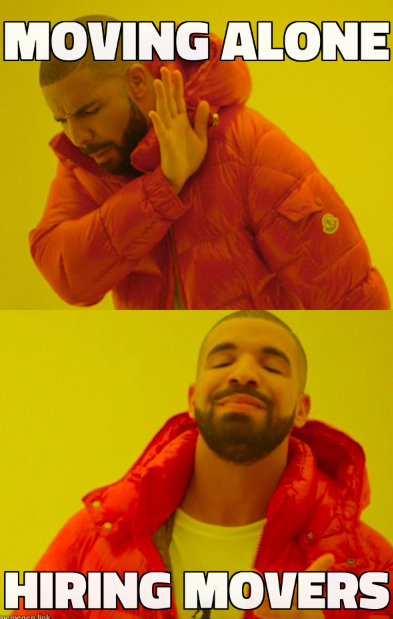 DIY move? Drake doesn't want to hear it, even he knows hiring professional movers like Zip Moving & Storage is a great idea!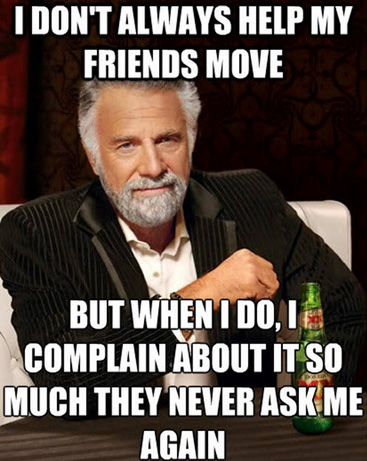 Ah yes, we all have that one friend, right? Your friends love you and want to help, but I don't think anyone is truly ecstatic to spend their whole day carrying your heavy belongings up and down stairs!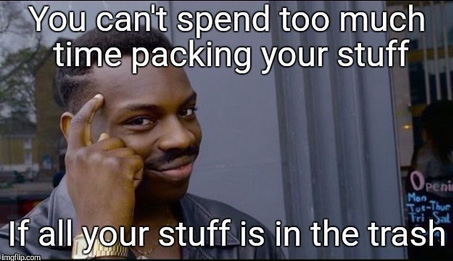 Instead of throwing your belongings in the trash, organize a yard sale or donate your unwanted items before your move. This way, the packing will be faster and less expensive.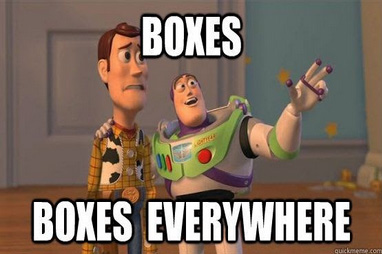 Moving is a hectic time, and in the packing process there can be boxes cluttering your entire home. One piece of advice we can give: pack room by room, and keep your boxes labelled and in one area.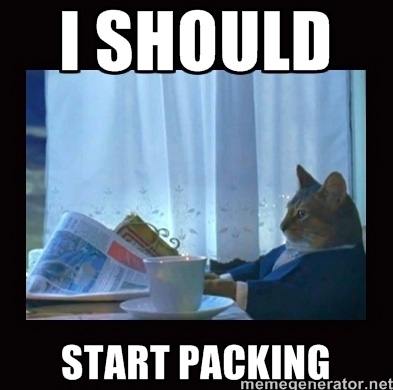 Don't we all feel this way about packing for a move? When you hire professionals, you can sit back and relax while they do all of the packing for you.
Coping with moving stress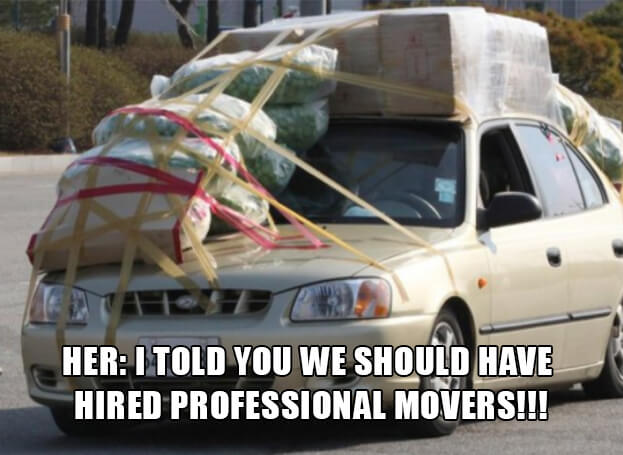 That's what happens when your husband forgets to call professional movers. You're in for one long, stressful ride to your new home.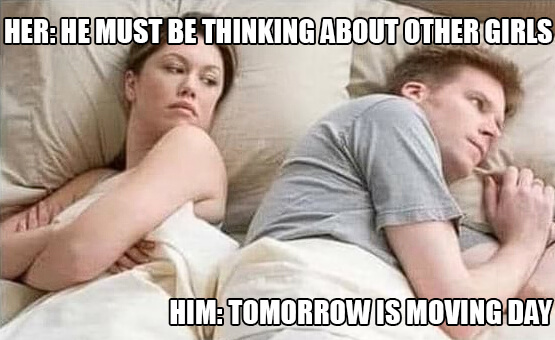 The mere fact that a moving day is approaching is enough to completely occupy your thoughts even during bedtime and someone can feel jealous about it.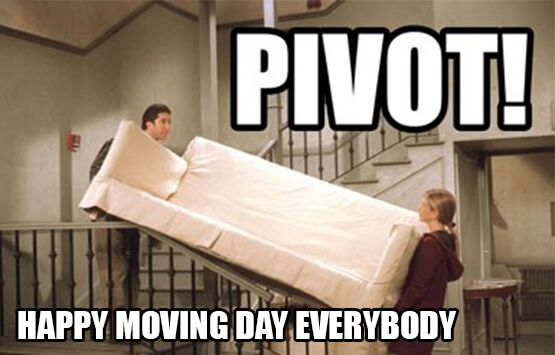 We know how moving bulky furniture can be stressful, so sometimes we all have to remember Ross and just say, as loud as possible, PIVOT!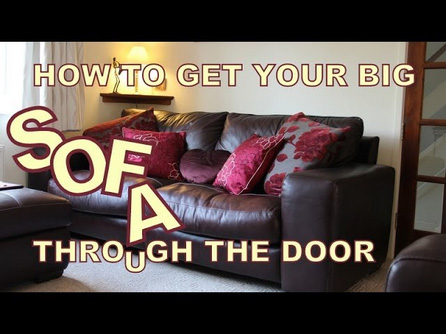 Sometimes it feels like it takes a scientist to figure out how to get your sofa through the door! Be careful, moving bulky furniture can result in damage to your walls if you're not careful.
Moving a piano is not a small task. Pianos are expensive, bulky items that are tricky to move…no wonder it's an extra charge for moving pianos!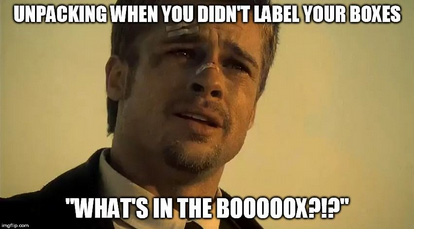 Make unpacking easy by labeling your boxes during the packing process. Pro tip: pack a separate box of essentials that you'll need the first night of your move in.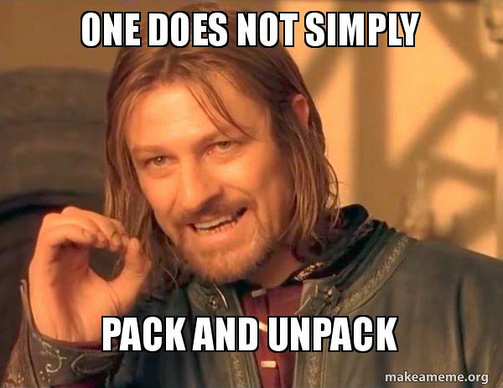 We've all been here. Unpacking usually takes us way longer than packing. One piece of advice we can give is to start unpacking room by room until you're all finished.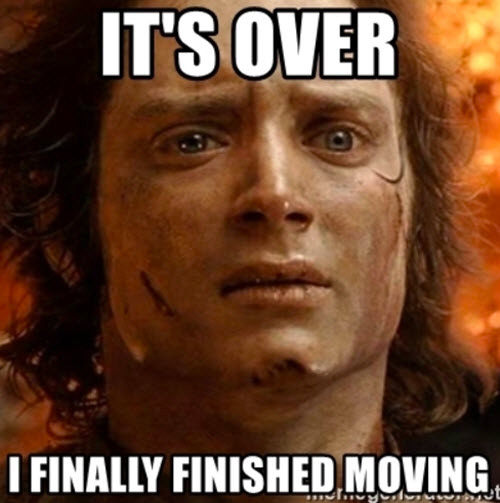 All done, you did it! And if you hire professionals, you'll have much less to stress and worry about.
The best part about moving is finally being able to relax and have a drink after the big day! 
We hope you had a good laugh reading this. If you're planning a move and want to avoid these common problems we all encounter, call Zip Moving & Storage and let us take the heavy load off your shoulders!