Florida has been experiencing significant population growth compared to other states in recent years, and this trend is expected to continue through 2023.
Why are so many people moving to Florida?
You are probably imagining sunny beaches, nice weather, and beautiful neighborhoods and thinking, who wouldn't like to live there?

However, the real reasons behind many of those moves are much more complex. Another factor contributing to Florida's population growth is the state's strong economy, the ever-growing housing market, and the relatively low cost of living.

According to the United States Census Bureau, Florida was the third fastest-growing state in the nation from 2010 to 2020, with an estimated population increase of more than 2.7 million people during that time period. Our moving company noticed this new trend, and we wanted to learn more about those Florida moves and what lies behind them. 

If you are thinking about relocating to Florida or are just curious about current moving trends, keep reading and learn more about Florida's ever-growing population and what the reasons behind all those moves.
The exceptional quality of life
The robust economy and attractive tax policies contribute to Florida's overall excellent quality of life. From its warm climate and beautiful beaches to its thriving economy and diverse population, Florida has genuinely ticked all the right boxes. It's no wonder that many people choose to make it their home, as the quality of life in Florida is exceptional.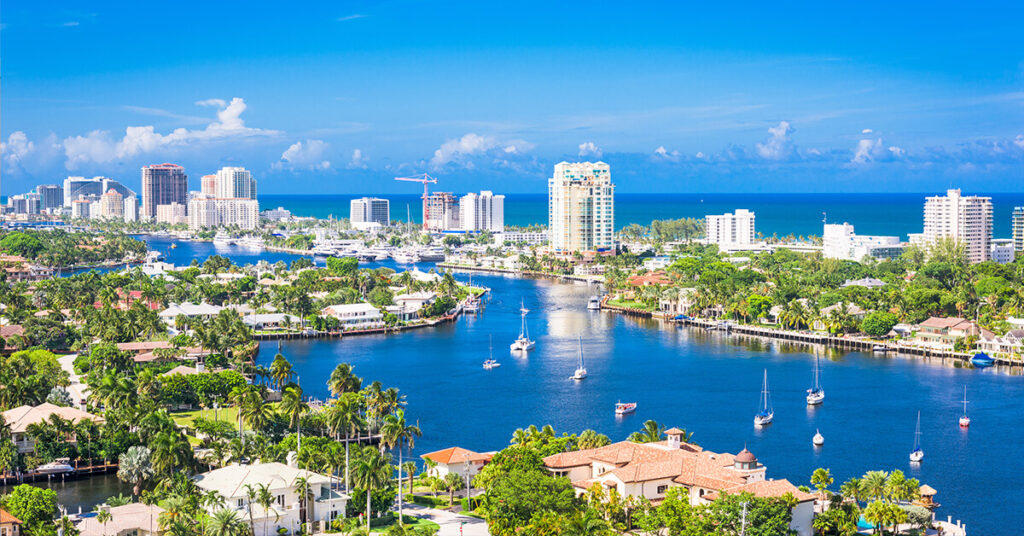 One of the most noteworthy benefits of living in Florida is the weather. With an average temperature of 70 degrees Fahrenheit, residents can enjoy plenty of outdoor activities all year round.

In addition to its beautiful weather and relatively affordable cost of living, Florida is home to a thriving culture and entertainment scene. This is not just a state; it's an authentic cultural tapestry!
Low taxes and cost of living
The cost of living in Florida is reasonably low, especially compared to other equally developed and popular states. The world after the global pandemic looks different, and the change in the cost of living reflects that.

Inflation and prices are higher, which affects every area of life. Luckily, Florida has no state income tax, making it an attractive destination for companies looking to reduce operating costs.

Additionally, the state's property taxes are relatively low, and homeowners may qualify for exemptions or discounts. The cost of living in Florida is also relatively affordable with:
lower housing costs

lower transportation costs

lower food expenses compared to many other states

That makes Florida a fantastic place for retirement, business people, and young professionals. In Florida, there is something for everyone! 

According to recent reports, the Florida housing market has experienced a significant increase, leading to a competitive environment. Of course, we cannot forget the global pandemic's role in all of that. One of the many reasons why an increasing number of people are making a move to Florida is the opportunity to enjoy a higher quality of life while also retaining more disposable income, as opposed to living in expensive urban centers.

Florida's tax-friendly policies can help keep operating costs low for many businesses, allowing them to reinvest in their companies. All of these factors have helped the state's economy grow, attracting businesses and entrepreneurs from all over, so it is no wonder that so many people are deciding to move to Florida. One could say that this is a land of new opportunities, a land where even the wildest dreams come true. However, the current housing shortage did cause some concerns about affordability and accessibility for many Floridians, but that may be a separate topic for some other time.

Still, there is no doubt that Florida's exceptional tax-friendly environment has become a magnet for residents and businesses alike.
The diverse culture and safe neighborhoods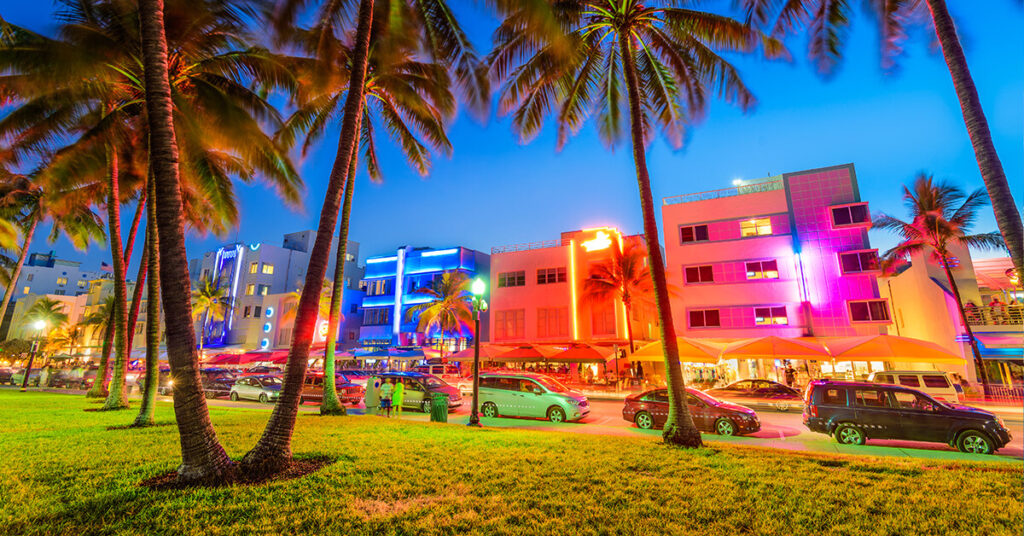 In Florida, you don't need a passport to experience different cultures from around the world! The state's diverse population has created a kaleidoscope of cultures, a true treasure that is enriching Florida's distinctive and colorful culture.

Its vibrant and diverse population has transformed it into a melting pot of people from all walks of life, ethnicities, and cultures. If you are planning to relocate there, discovering new cultures and places will be a fantastic opportunity in your new Florida lifestyle.

From quaint seaside towns to bustling cities, plenty of neighborhoods offer a peaceful and secure environment for families and retirees looking to relocate to some nice and friendly communities. 

Regarding safety, many of Florida's districts are highly rated, with low crime rates and a strong sense of welcoming community. 

According to Niche rankings, some of the safest neighborhoods in Florida include:
Pinecrest

– Located in Miami-Dade County, Pinecrest is a suburb known for its excellent schools and low crime rates. 

Weston

– Nestled in the heart of Broward County, the idyllic city of Weston is a meticulously planned community that boasts verdant parks and lush green spaces. 

Parkland

– Tucked away in the heart of Broward County, the charming community of Parkland beckons with its reputation for excellent schools and meager crime rates.

Undoubtedly, such vibrant scenes and overall safe communities are behind some of the recent moves to Florida.
Florida's economy is diverse and dynamic, including tourism, healthcare, and aerospace industries. This can make it an attractive destination for many job seekers. The famous Sunshine State has seen significant growth in recent years, especially in the technology sector. This has opened new opportunities for many developers and IT professionals.

Florida is also home to several prominent universities and research institutions, which have helped to foster a strong talent pool in the technology sector. Some of the best companies in the IT industry that are based in Florida are Microsoft, Amazon, IBM, and Google. Sounds impressive, right?

Other popular tech companies in Florida today are:
Sky Enterprises

Tech Data

Citrix

Datamaxx

Florida's economy is rapidly advancing, driven by diverse industries and a business-friendly climate. Entrepreneurs and small business owners can also benefit from Florida's low taxes, which can help them reinvest in their businesses and stimulate economic growth. 

Still, Florida is an excellent place for many other professions. This means that Florida is widely known for having a substantial healthcare industry with terrific hospitals, clinics, and various research institutions as well.

There is a wide range of healthcare professionals available in Florida, which can also explain why so many are interested in relocating there. The Sunshine State also has a growing finance sector with many prominent banks, firms, and financial institutions offering various job possibilities.

Florida also offers a wide range of job opportunities in many different industries, such as:
Real Estate 

Construction

Education

Tourism and Hospitality
Top Reasons to Move to Florida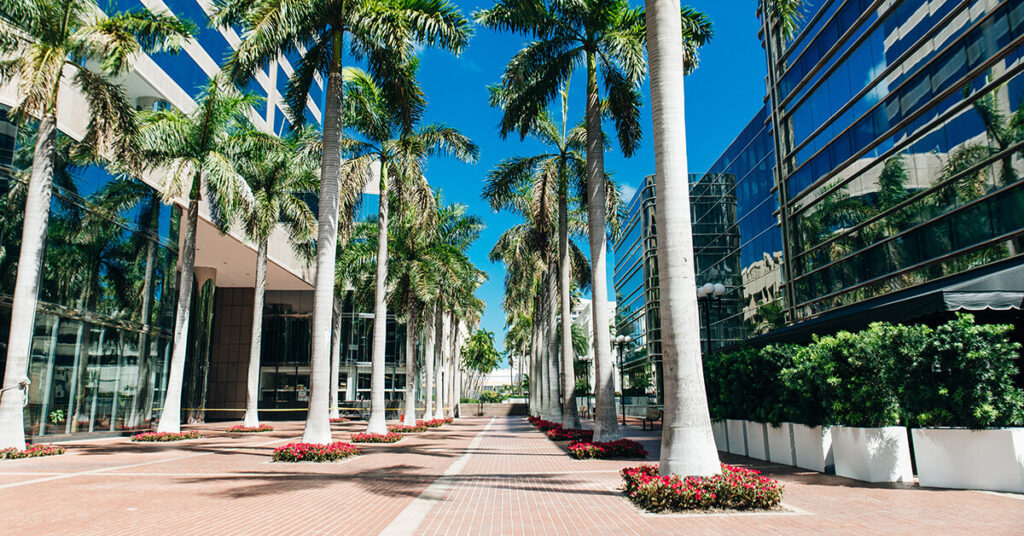 The Sunshine State is known for its warm weather and sunny days, which can be attractive to those looking to escape colder climates.
Florida is a popular destination for retirees due to its warm climate, low taxes, and affordable cost of living.
Florida has many beaches, outdoor activities, and entertainment options, which can appeal to people looking for a relaxed and active lifestyle.
Florida's real estate market is often seen as a good investment due to its relatively low cost compared to other countries and high demand.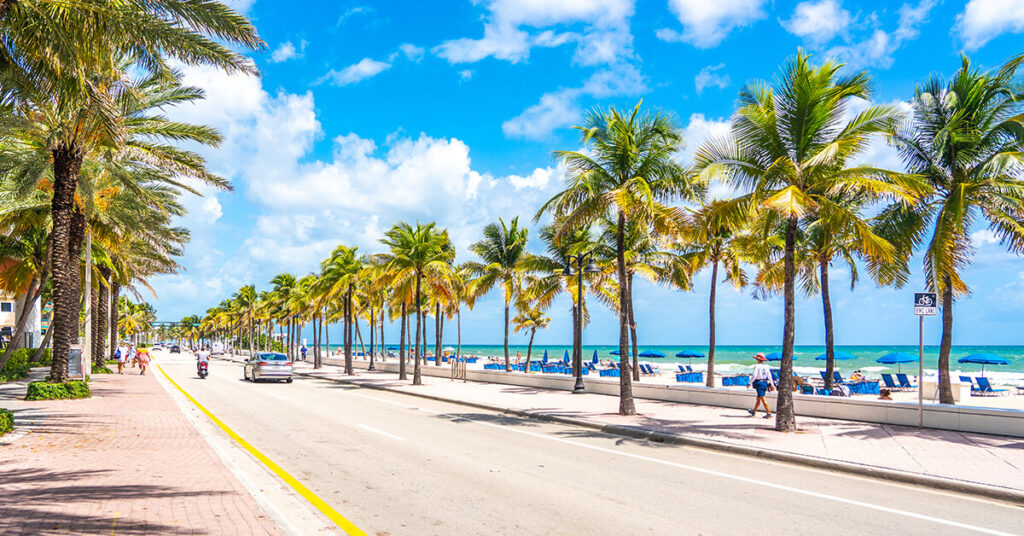 Undoubtedly, Florida has a lot to offer to people of all ages. It can be a wonderful family place for a growing family, a fabulous new city for young professionals, and at the same time, an excellent area for many retirees. 
According to news research, many New Yorkers ditched the Big Apple for sunny Florida, and we completely understand them. So, where are all those people relocating to? Well, here are the top cities in Florida that are attracting the newest residents:
Miami is one of the most diverse and cosmopolitan cities in the United States, so it's no surprise that it's attracting a lot of new residents in 2023. With its stunning beaches, exciting nightlife, and important cultural attractions, Miami is a city that effortlessly blends the vibrancy of urban living with a leisurely beachy vibe. 


Orlando is a significant tourist destination, thanks to its world-famous theme parks and attractions. However, Orlando has a lot more to offer. It's a great place to live, with a robust economy, affordable housing, and prominent schools. The city has something for everyone, from young professionals to families with kids.


Tampa is a lively city with a rich history and eclectic culture. With its sustainable job market, affordable cost of living, and waterfront location, it's no wonder that more and more people are choosing to call Tampa home.


Jacksonville is one of the fastest-growing cities in Florida, with a burgeoning population and prosperous economy. With its miles of beaches, abundant outdoor activities, and dynamic downtown, Jacksonville is a great place to live for anyone seeking a laid-back yet active lifestyle.

Why is Florida the ideal destination for your next move?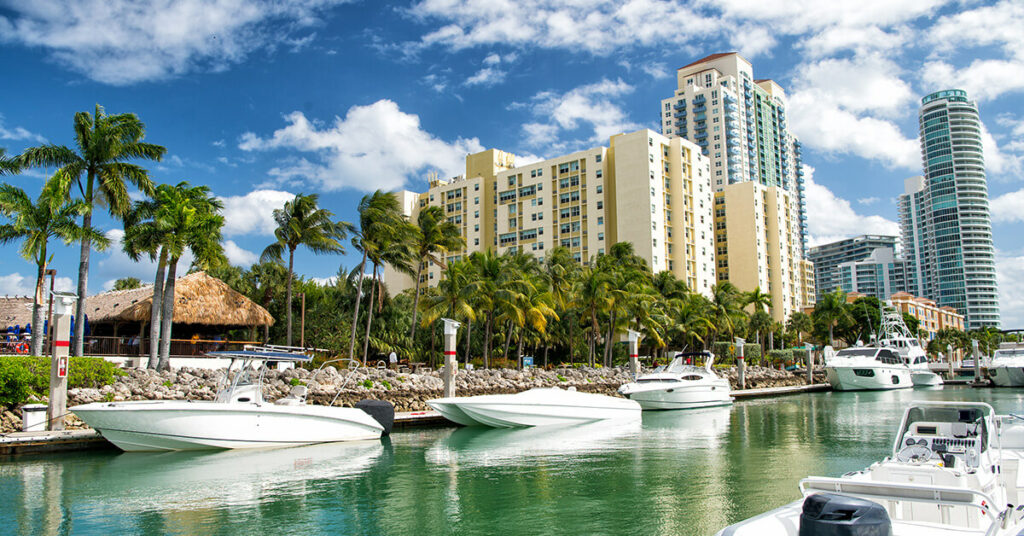 Florida's low tax situation is a big draw for people looking to live, work, and retire in the state, but there is more to that. The Sunshine State is an ideal destination for all those seeking beautiful weather and a high quality of life.
With its booming economy, fantastic healthcare, and world-renowned beaches, it's no wonder that so many people are choosing to call the Sunshine State home, and we can help you successfully move there.
No matter the reason behind your move, a trustworthy moving company can make the transition smoother, faster, and more efficient.
Our Florida movers will handle all the logistics of your move, ensuring the safety of all your belongings. Moving to Florida will broaden your horizons, bring you many new experiences, and perhaps even widen the horizon of your perspective and beliefs. 
So why wait? If you are ready to start your new life in Florida, we got your back! Contact us today and get ready to experience all this vibrant state has to offer.