Moving During The Holidays
Americans celebrate many holidays during the year, such as July 4th, Labor Day, Thanksgiving, and Christmas, and sometimes, those holidays can land on the day you are planning a big move!
At Zip Moving & Storage, we move customers all throughout the year, and over the years have collected a few good tips to have an easy and joyful transition during the holiday season. Read on to discover.
When planning a move, it is important to start planning early. We recommend that you start planning your move at least one-two months before, especially if you are moving during the holiday season.
Use a calendar to plan everything related to your move first, then make a plan with family and friends to find some time to spend together and celebrate. Be sure to make a detailed to-do list to ensure your move is on track, and help relieve any stress felt with all of the moving parts!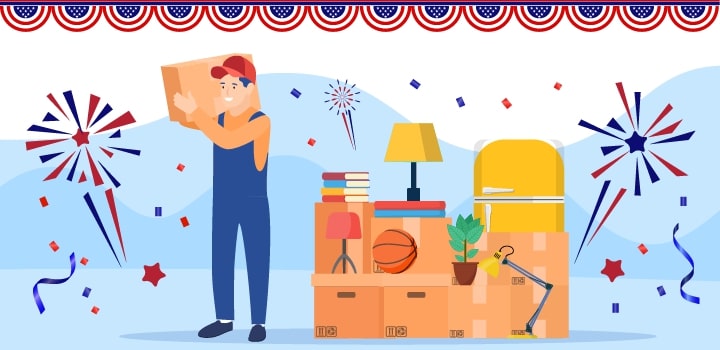 July 4th is an exciting weekend to celebrate the start of summer with family and friends. Since many Americans have holiday time over this weekend, it is the perfect time to use both for moving and spending time with your loved ones. 
Here are some key tips to follow when moving on July 4th:
Traveling or moving during a holiday can mean heavy traffic, especially during the July 4th weekend.
Plan ahead by researching the best route options and avoiding peak travel times. The earlier you start your day, the better!
Summer is both the busiest time for traveling and moving. If you are planning to move during a holiday such as July 4th, make sure that you also book your moving company several months in advance.
If you are planning a DIY move, then be sure to rent a moving truck before the holiday scheduling rush begins.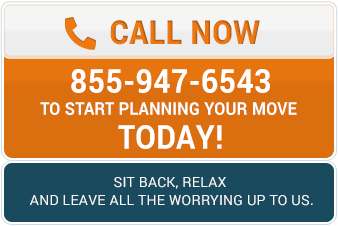 Moving during the summer months, and especially in July, can result in moving during hot weather. Here are some tips:
Wear lightweight clothes

– Wear neutrals and whites, and fabrics such as cotton and linen to absorb sweat and allow for faster evaporation. Also, make sure to wear a hat to protect yourself from the strong sun. 
Use sunscreen –

The blazing July sun can be very dangerous. It is recommended to use a sunscreen that is water-resistant and that has an SPF of 30 or higher. Make sure to re-apply the sunscreen every couple of hours. 
Drink plenty of liquids –

Keep supplies of water bottles near you throughout the move to avoid dehydration. Heavy lifting and coordinating your move will have you and the moving team sweating buckets! 
Lastly, when you are all moved in, plan to see your friends or family that are close by and spend some quality time together, such as watching an epic firework show!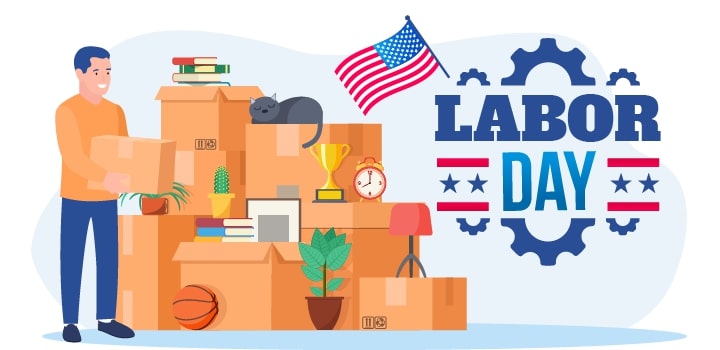 The first Monday of the month of September pays tribute to America's workers. Some use this time off work to move homes. Moving during the holidays and around this time of the year can bring challenges, check out our tips for a successful move:
1. Transfer schools on time
If you have school-aged children, it is important to transfer schools on time. This is by far the most important task of all when moving. Research schools in the area you're moving to in advance, that way you won't have to rush when deciding the best school for your kids. 
This first Monday of September will be busy, so organize and plan accordingly. Spend time with your kids to make them feel comfortable and positive about the upcoming change.
2. You'll need professional help
Roads are busy and hectic during any major holiday, which is why we would highly recommend hiring professional movers. Professionals will take the hassle out of moving and handle all of the heavy lifting for you. Movers will also ensure that your items are packed and moved safely to your new home. 
Ultimately, don't forget to relax and enjoy the time off with your family and friends!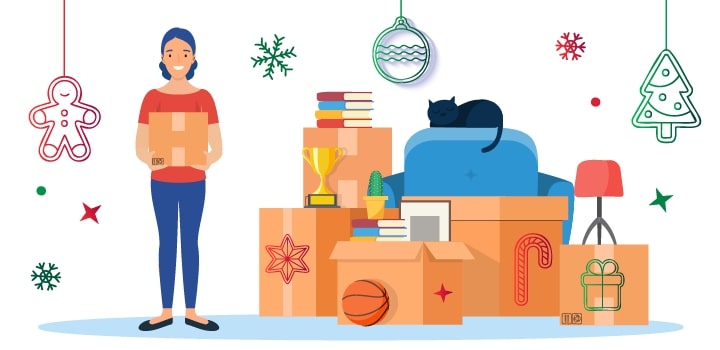 Moving during Christmas & New Years
Christmas is a wonderful and magical time of the year that's all about giving and being grateful. Planning and organizing your move around this time can be tricky, but is definitely doable. 
Check out our tips for a seamless holiday move:
1. Donate for the holidays
Roads are busy and hectic during any major holiday, which is why we would highly recommend hiring professional movers. Professionals will take the hassle out of moving and handle all of the heavy lifting for you. Movers will also ensure that your items are packed and moved safely to your new home. 
Ultimately, don't forget to relax and enjoy the time off with your family and friends!
2. Create multiple budgets
Moving at any time can be costly, however, your wallet will be stretched even further during the holidays. Christmas can especially be costly with gifts, family gatherings, and outings. Add moving into the mix and your budget will be tight.
We recommend creating two budgets: one for moving and one for the holidays. Calculate all of the costs related to your move, then all of the costs associated with the holiday season. 
Planning an experience, such as skiing or a fun night out, and spending bonding time with your loved ones can be the biggest gift of all.
Moving during any season is stressful, and especially during the holiday season. Moving during the winter months also comes with its own dangers, such as carrying boxes and heavy furniture through slush and ice. Someone who is not experienced can easily slip and hurt themselves. 
Hiring a good moving company is our recommendation to professionally pack your belongings and transport them safely to your home. Include professional movers in your budget and see where you stand financially, so you can make the best decision possible.
Note that moving companies are very busy during the holiday season. Be sure to find trustworthy movers and book your move as soon as possible. To save a few dollars, move on a weekday rather than a weekend since the moving rates are a little lower. 
A reliable moving company will relocate you quickly and efficiently just in time to celebrate your favorite holiday.
4. Winter weather conditions
When moving during the Christmas holidays in the colder parts of the country, icy roads and white-out blizzards can pose serious challenges for moving. 
Thankfully, there are steps you can follow to ensure your winter move goes smoothly. Prepare necessary gear for your move (shovels, salt)  and winter garments like non-slip boots, scarves, gloves, hats, and warm clothing to deal with winter conditions. Watch out for slippery sidewalks and stairs, and don't forget to have your heat and electricity turned on by the time you arrive at your new home.
Yes, you will be very busy planning your move, but don't forget to reach out to your family and friends during this magical time. 
Don't forget to send out Christmas cards, a perfect opportunity to let everyone know of your new home address. If you are moved and settled by the end of the year, consider having a couple of your loved ones over for a cup of hot chocolate!
6. Enjoy the holiday season!
While in the midst of dealing with your move, we recommend finding some time to enjoy meaningful moments with your family. Maybe you can't put out a huge Christmas tree this year, but you can definitely put small decorations around your home. Create quality time with your family, like reading by the fire, baking Christmas cookies, and watching a family movie. 
Make sure to pack all the decorations and presents in clear plastic bins and once you move, decorate your new home and open presents together.
Don't let the stress of moving during the holidays overtake the excitement of the upcoming season. Follow our tips to ensure you have everything organized and planned ahead of time for an easy and quick relocation. This way, you'll have time to enjoy the holidays all year round and spend quality time with the people closest to you!