In the past two years, Georgia has experienced a dramatic increase in residents moving from states such as New York and California. Several factors, including affordable housing, lowered living costs, and a thriving job market, contribute to this increase.
Best Suburbs to Live in Georgia for Families
According to Niche.com, here are the best suburban areas to live in Georgia if you are considering moving with your family:
1. Johns Creek, GA (Fulton County)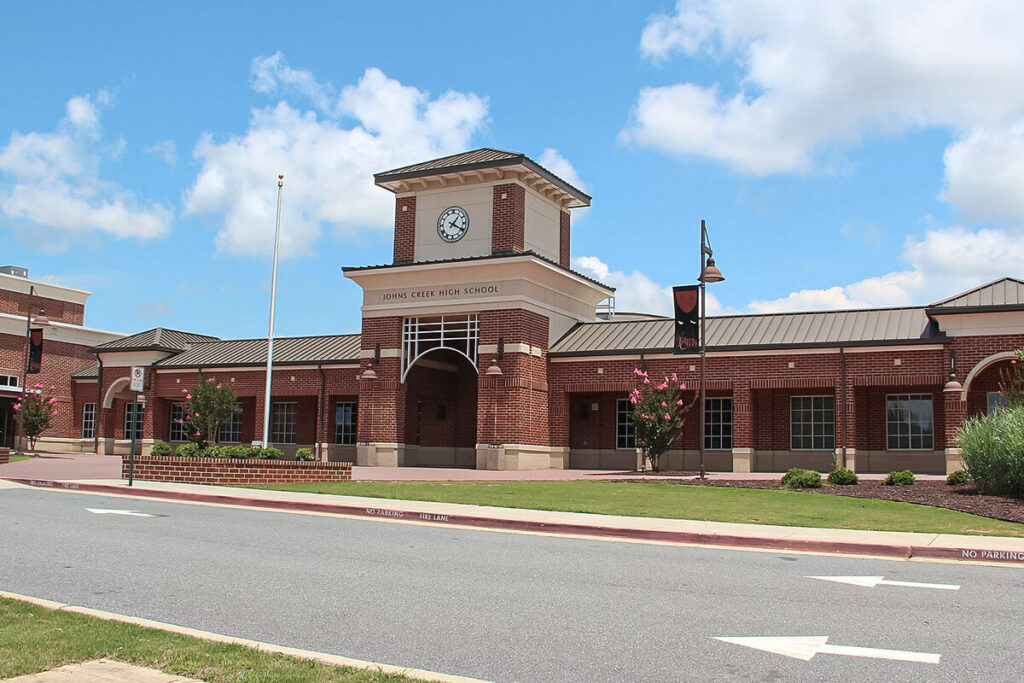 Population: 84,551
Median household income: $125, 862
Commute to Atlanta: 35 minutes
Commute to Atlanta Airport: 45 minutes
Public High Schools Ranking in GA: #8 of 443
Johns Creek has been ranked #1 of the 453 best suburbs to raise a family in GA.
With a low crime rate, you can rest assured that your children will be safer on their way to High School or during after-school activities. Johns Creek prides itself on being welcoming and friendly to its neighbors, which makes this Fulton County city a desirable moving destination for families and people who enjoy a slower pace than the hustle and bustle of a big city.

This suburban town has plenty to offer, from artistic culture, great high schools, a fashionable commerce district, recreational activities, restaurants, and well-crafted neighborhoods.
2. Alpharetta, GA (Fulton County)
Population: 66, 566
Median household income: $119,568
Commute to Atlanta: 34 min
Commute to Atlanta Airport: 40 min
Public High Schools Ranking in GA: #3 of 443
Alpharetta is one of the safest suburban areas near Atlanta, which is one of the most important things to consider when moving with a family. With an impressive central complex called Avalon, Alpharetta offers a city-like lifestyle with many restaurants, shops, live concerts, cinemas, hotels, and much more. There is plenty to do for the whole family!

It's easy to escape the noise and enjoy your home while having close access to all the fun activities. Much is to be said about Alpharetta's thriving community, entertainment, award-winning parks and trails, and excellent infrastructure. Move to Alpharetta if you value the work-family-life balance.
3. Roswell, GA (Fulton County)
Population: 94,884
Median household income: $105, 913
Commute to Atlanta: 28 min
Commute to Atlanta Airport: 35 min
Public High Schools Ranking in GA: #9 of 443
Roswell is another Fulton County suburban area that has a lot to offer. Many young families live in this cozy neighborhood with restaurants, coffee shops, playgrounds, and hip bars for a parents' night out. Plus, it's close to downtown Atlanta if you need quick access to the city. Roswell's unique historic city center is very walkable, featuring diverse restaurant options, boutique shops, and museums. For lovers of the outdoors, there are plenty of cycling trails, the Chattahoochee River for water activities, and a beautiful old mill park trail.
4. Decatur, GA (Dekalb County)
Population: 24, 814
Median household income: $114, 615
Commute to Atlanta: 17 min
Commute to Atlanta Airport: 24 min
Public High Schools Ranking in GA: #29 of 443
Decatur is one of the best examples of up-and-coming areas. Just outside Atlanta, with a short drive to the big city, Decatur boasts so much culture! Schools are now putting a new system in place. This means kids will have the opportunity to take a walk home from school with classmates, socialize, stay healthy, and learn independence. 

Besides this, Decatur has some of the best restaurants, music and book festivals, green areas, and much more. This is a perfect location for a family that loves a strong community feeling in their neighborhood.
5. Milton, GA (Fulton County)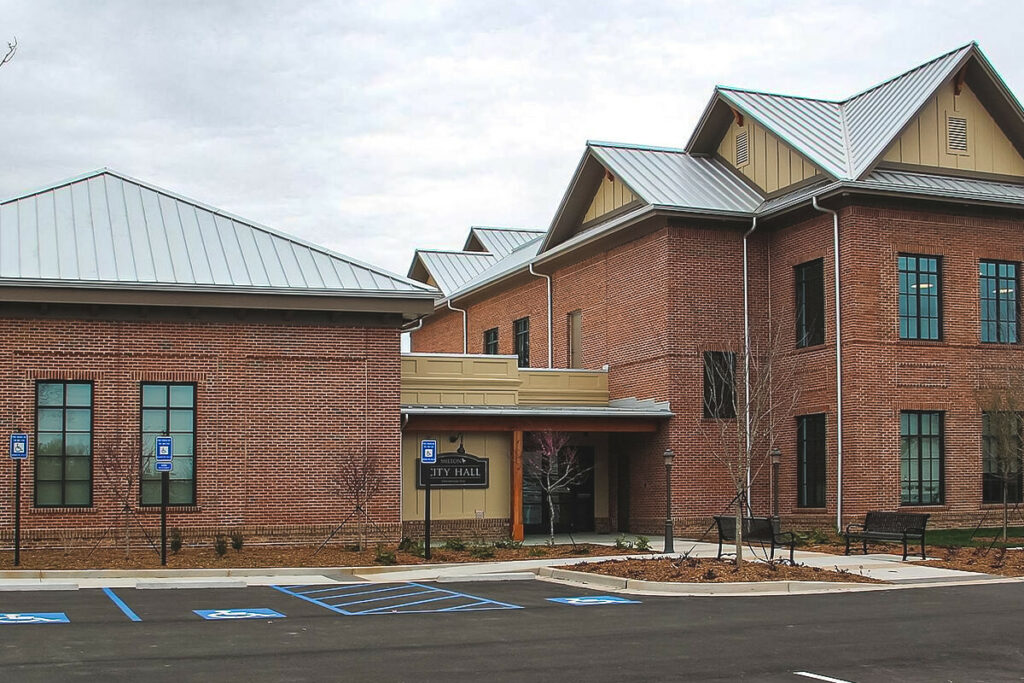 Population: 39,252
Median household income: $127,487
Commute to Atlanta: 39 min
Commute to Atlanta Airport: 49 min
Public High Schools Ranking in GA: #9 of 443
Milton is one of the most sought-after places to live in Georgia. Rated by safewise.com as one of the safest cities in Georgia, Milton has minimal crime and traffic. Several times a year, Milton offers events explicitly oriented towards children and families, like the Crabapple Fest and Joyful Soles.

Milton and Cambridge's high schools are among the best in the state. Milton might not have a dedicated historic city center, but it is miles away from Avalon in Alpharetta. If your family likes books, Milton has one of the most beautiful public libraries, featuring reading corners for kids and adults and a cozy fireplace!
We know that moving is never easy – it takes a lot of planning, especially if you are moving with your whole family. Atlanta, Savannah, and other bigger cities in Georgia have not found their place on this list since we thought our top 5 choices would be the best options for families looking for an overall livable suburb for their family.