Relocations are complex in many different ways. They are exciting and promise something new and unknown but also stress us out immeasurably. So, what should you do to avoid chaos, panic attacks, and forgetting to cross items off your to-do list? Find out how to find the best movers to assist you, of course! Finding reputable assistance is not as easy as it seems at first sight, and it won't be as simple as Googling the "best local movers near me." It will take several crucial steps to find the right movers.
Check out these useful tips
Researching Moving Companies
Approximately 10% of Americans move yearly, and according to Statista, over 17,000 companies handle relocations. You may wonder, what is the best way to find a moving company that's right for you? The key lies in thorough research. So whether you need small move services or a student moving service to get into your dorm, start researching for the correct information.
See if anyone can give you a recommendation
Word of mouth can be helpful in many situations, such as when looking for a good hairdresser or reliable movers near you. You've already decided whether you should move or not, and now it's time to hire helpers. So before you venture into an extensive online search, check with your family and friends first because they might have some experience with local movers that are the right pick.
Take a look at customer reviews
Searching online is the next step in your journey to find the right movers. But since the search results will show many companies offering expert packers or even senior moving services, how can you tell a good company from a shady one? Choose five to ten different businesses and start digging in the customer reviews section on the website. If you notice that their clients are overall satisfied with the service provided, you're on the right track. If there are a lot of negative reviews, remove them from your list of potential movers.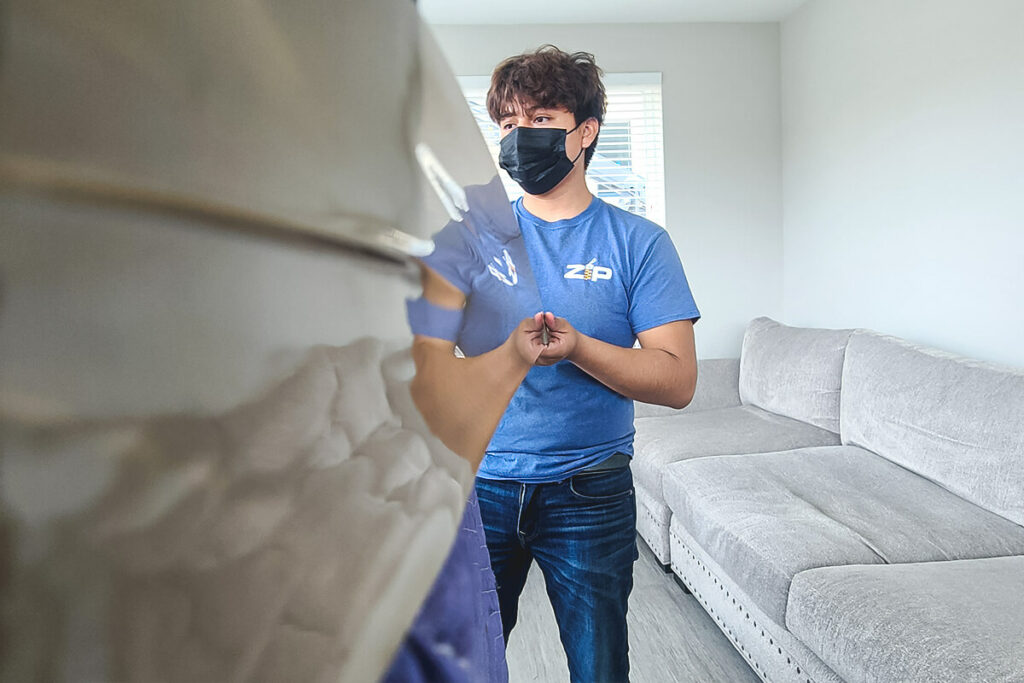 Does the moving company have a DOT number?
Regarding the credibility of moving business, nothing says "we're legit" quite as loud as a USDOT number. It can usually be found on the company's website, or you can search for it on the Federal Motor Carrier Safety Administration (FMCSA) website. The FMCSA website and BBB (Better Business Bureau) will also show if there were any complaints regarding a company.
Receiving an In-home or Virtual Estimate
Now that you've narrowed your list, it's time to create your moving inventory checklist and check how much the move will cost. Once you start looking over your belongings, you may consider the pros and cons of renting a U-Haul. But the best thing about hiring professionals is that they will handle all of your stuff instead of you, so the next thing should be to contact them about pricing.
Most companies will give you a rough quote upon first contact, but a legit company will send an estimator to give you a correct price or provide you with a video survey. No reputable business can tell you the cost of relocation and storage service without checking the size of your inventory. One of the main differences between local and long-distance relocations is that the farther your stuff has to be transported, the more the move will cost.
Are they a full-service moving company?
Besides giving you a thorough in-home inspection (in person or through a video survey), you should also ensure the company's got your back. Check whether they offer relocation assistance, packing, and storage depending on your situation and needs. Also, depending on where you're headed, check whether they operate in certain areas and if they have:
Or if they cover any other city and town you want to move to.
Sure, you probably know what moving labels are (here's a hint – the stickers on moving boxes tell you where each box goes). Have you heard about moving scams? Unfortunately, it's a real thing, and you should be aware of these red flags:
Although you might be asked to give some money upfront, those movers that

ask for a hefty deposit

are usually scammers that will disappear once the money is in their hands.

If you come across some data in your research that points out

name changes for the company you're interested in

, it might indicate their shady past. Some scammers change the name of their business to hide fraudulent activities.

Another essential thing to look out for is whether or not you are

represented with all the required paperwork

. Namely, you should get a booklet called "Your Rights and Responsibilities When You Move" because they are required by federal law to do so.

Never, under any circumstances,

sign a blank document

, and stay away from those movers that hand you such an agreement.
Figuring out how to find a mover is not that hard; you just have to keep your eyes open for any red flags.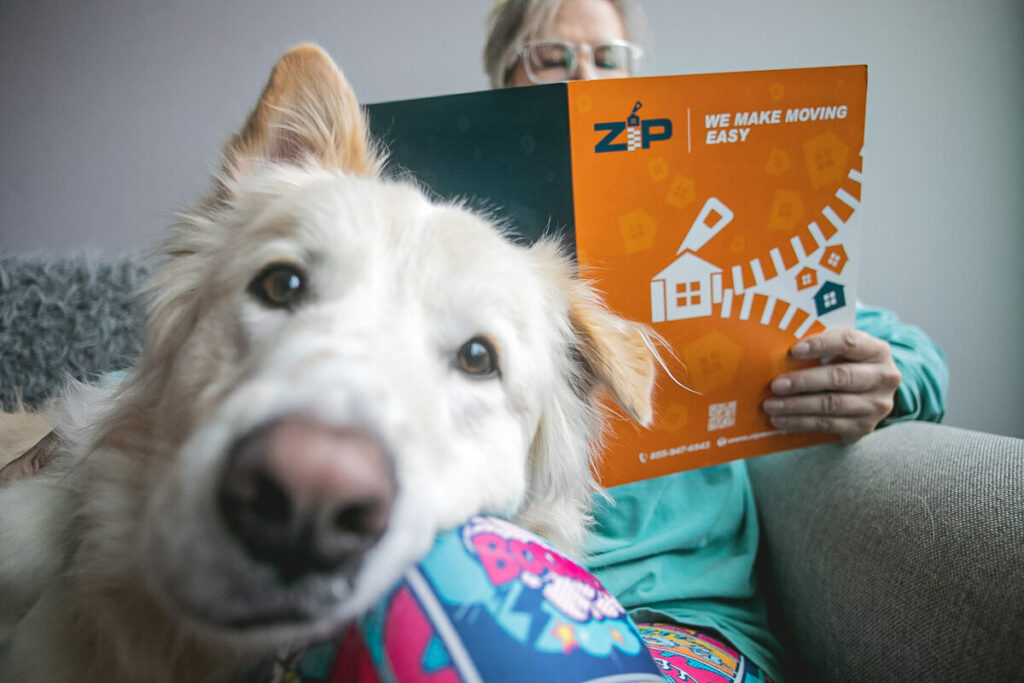 Now that you know how to find the best movers…
Knowing how to choose movers is important, whether you want to settle in a new city or relocate just down the street. Zip Moving & Storage will have you covered, no matter the size of the move or your destination. We are a trusted moving company that offers professional relocation services. Give us a call today to receive your free moving estimate!