If you think you can pack the night before or even the day of the move, think again. You should start early, actually scratch that, and start even earlier than early. Careful planning and packing will save you time, money, and a lot of hair-pulling. No matter how good you are, packing always takes longer than you might think. These easy tips will allow you to pack faster, smarter, and cheaper.
Take photos before you start packing
No, we are not talking about selfies; we were thinking more about taking photos of your TV setup. Between your cable box, game consoles, surround sound speakers, HDMI cables, and Amazon Fire Stick, the back of your TV looks like the sound mixer at a rock concert. But before you start unplugging everything to pack up, take pictures of the back of the TV, so you're the member where everything goes.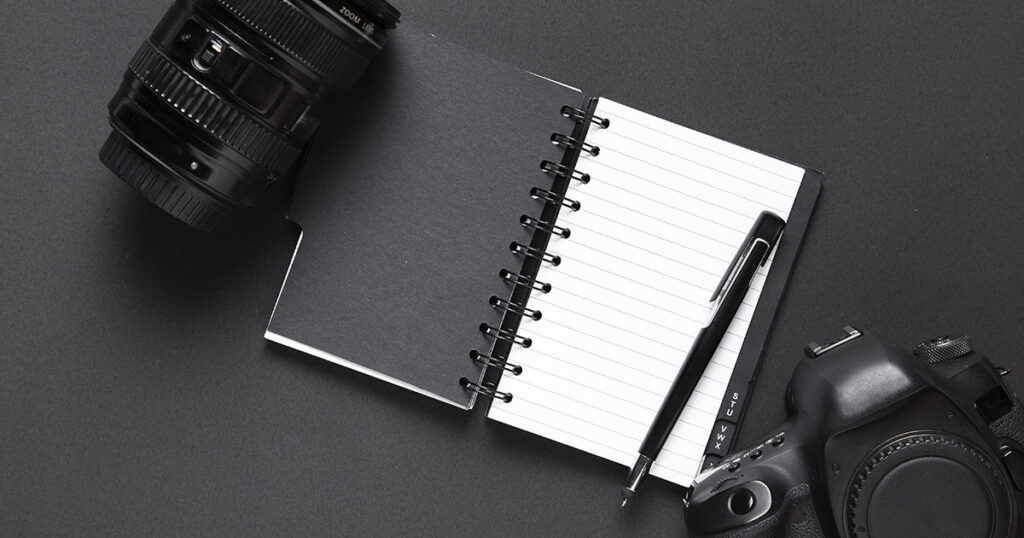 Before you touch anything, have a little home photo shoot. By snapping some reference pics now, you can replicate that same look in your home in no time. Likewise, take pictures of your new place for any damages before putting the furniture in.
Pack your belongings like a professional
Contemplating using foam peanuts and bubble wrap? For added peace of mind, you can use it for paintings, vases, and flat-screen TVs. But keep in mind foam peanuts and bubble wraps are bulky and expensive, and we said we'd give tips that would be cheaper.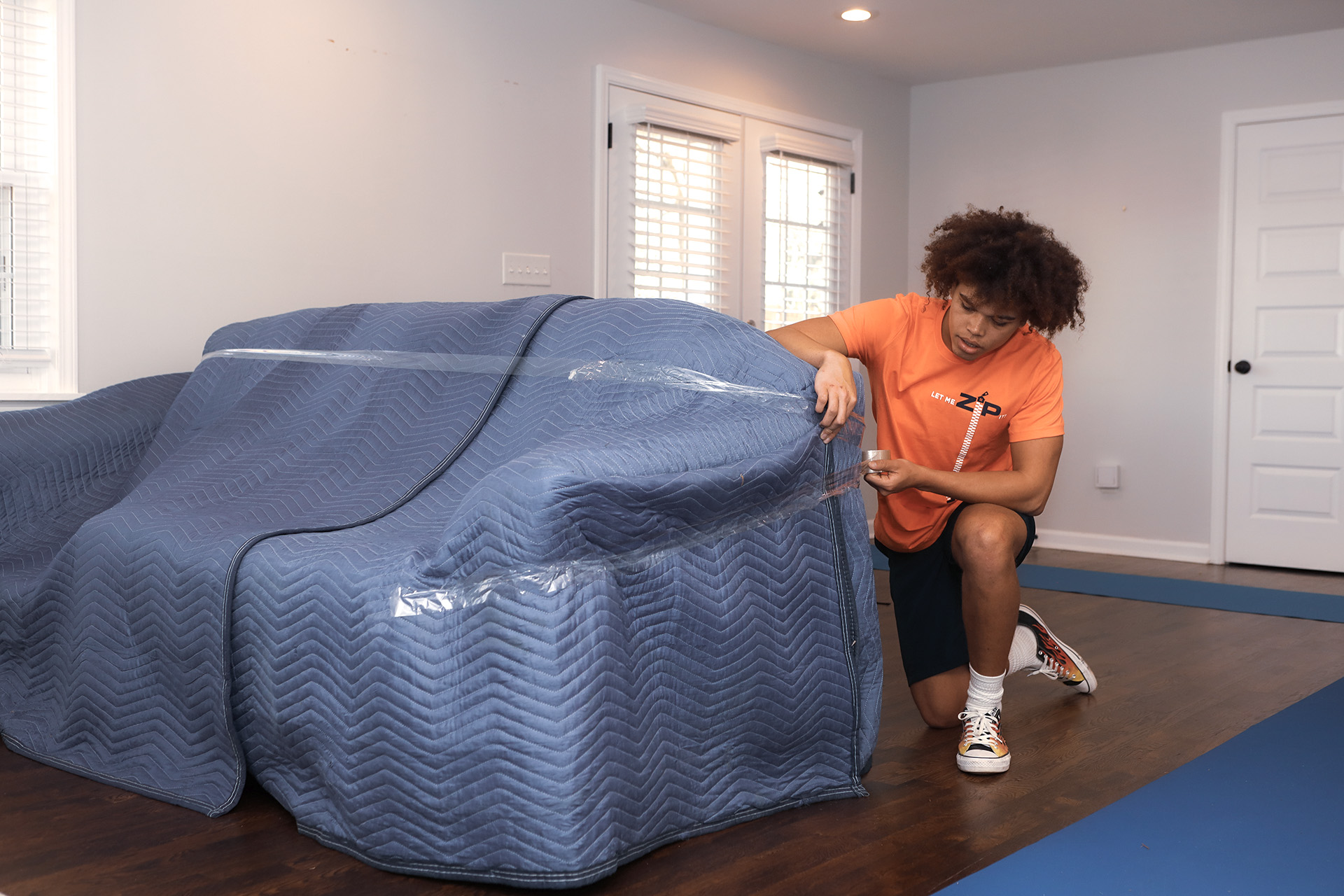 When the pros go on a pack job, they use PACKING PAPER and BROWN PAPER; apart from being cheaper, it works, and it sure does get the job done! Brown paper is strictly for wrapping items like mirrors, large breakables(vases, lamps, etc.), and electronics. Packing paper can be crumbled and used for small breakables like plates and glasses.

Other packing accessories that will come in handy: clear or light-brown tape and a tape dispenser will make taping the boxes shut much easier and quicker. Some people like to use colored tape. Instead, those also work; just make sure that it works well apart from being cheetah print. 

Box dividers and box cutters can make it easy to pack those smaller fragile items from your kitchen, like glasses, mugs, wine glasses, and champagne flutes. Make sure you label the boxes with your fragile items to ensure that the movers and you know which boxes to handle with extra care.
Start early and pack strategically
It's important to pack strategically. The essential box you know you will need first, the one with the toilet paper, paper plates, toothbrush, and coffee maker, should be a clear plastic box so you can spot it easily at the delivery. Many think a large box is for big heavy stuff, but the opposite is true. The heavier the item being packed, the smaller the container in which it should go.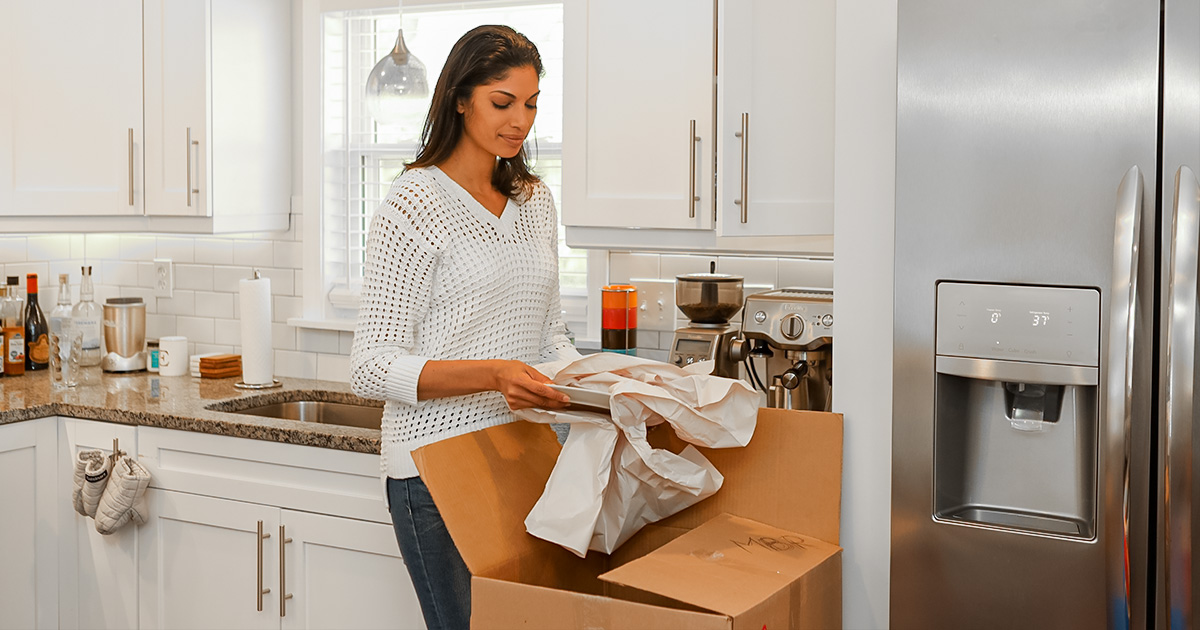 Use a box cutter to create handles if you do not have one, make boxes easier to lift. Use Ziploc bags for all the screws. Write down the contents of the baggie. Tape your bag directly to the furniture to which it belongs.
Keep all your screws in one place
When disassembling certain furniture, put all the screws in a Ziploc bag. Write down the contents of the baggie. Tape your bag directly to the furniture it belongs to, so you aren't playing guessing games when you're all moved. And remember rightly tightly, lefty loosey.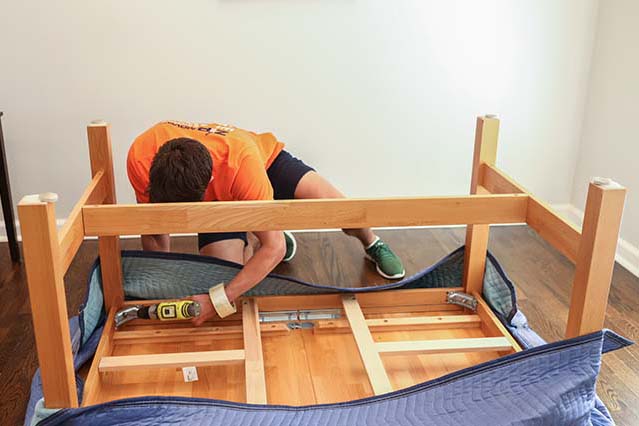 Use these tips, and your future self will thank you.
Avoid mixing items from different rooms in the same box.

Lastly, try not to leave any empty spaces in the boxes. If necessary, fill them with packing material.

Use your phone to scan your important paperwork: Passport, birth certificate, legal documents, mortgages, receipts for major purchases, etc.

Put socks in your boots to keep the shape of your shoes.

Don't leave empty spaces in the boxes.
Keep calm and enjoy the packing experience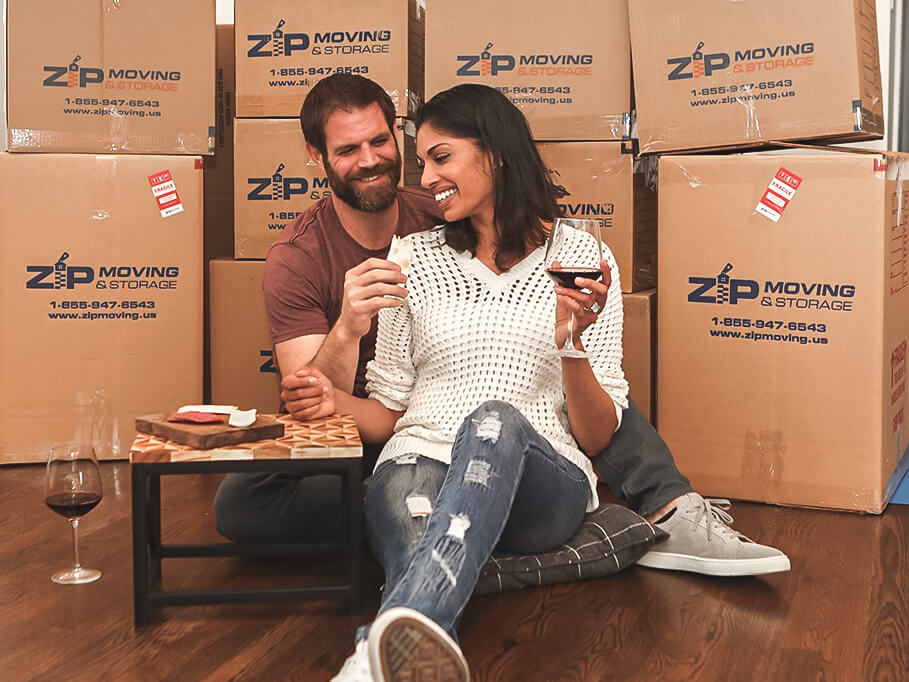 Packing can be fun if you do it right. With a little help and careful organization, everything is manageable. Remember to tape your boxes and label them accordingly. That will make your unpacking process faster and easier.

These easy tips will give you the best possible moving experience and save you valuable time. We all know how time is special, especially when moving and having a million tasks to finish before your moving day.

Sometimes, it's best to turn to professionals. If you decide to do that, we will be here for you every step of the way, organizing your move to perfection. Our trained packers and movers will do all the hard work for you. 

So, considering that, think about all the pros and cons of hiring professional movers. If you still choose to move on your own, we hope this article will be more than just helpful.