Moving during winter comes with a set of challenges. While many people choose to move during the peak season on hot summer days, let us tell you moving during the winter is actually great and we'll explain why.
There has been a lot of movement during 2020/2021 in the U.S. Most of the moves during this time is due to the global pandemic, and people started leaving bigger cities and finding more affordable living options.

The housing market has been particularly robust this year, with high demand for homes in almost every area of the nation. Home prices have been increasing in the mid-single digits for many years. However, the recent double-digit price rises reflects the state of exceptional demand and low supply.
Low mortgage rates mixed in with more work-from-home possibilities created by the pandemic have also fuelled a rise of housing demand, especially in the suburb areas.

The home prices increased by 11.3% in the United States in 2020, and growth is expected to slow 4.4% in 2022.

You can't really predict the weather on your moving day. You may encounter icy roads, snow, and slush, but not to worry, our skillful team is prepared and geared up with suitable equipment and experience, and will work hard to ensure a seamless winter move.

The winter season is a special time for many, filled with holiday cheer, family gatherings, and moments by the fire with a cozy cup of hot cocoa. Moving during the winter months shouldn't mean interrupting these lovely times!

The team at Zip Moving & Storage has put together a few easy steps to ensure a safe, efficient, and cost-effective move during the winter season!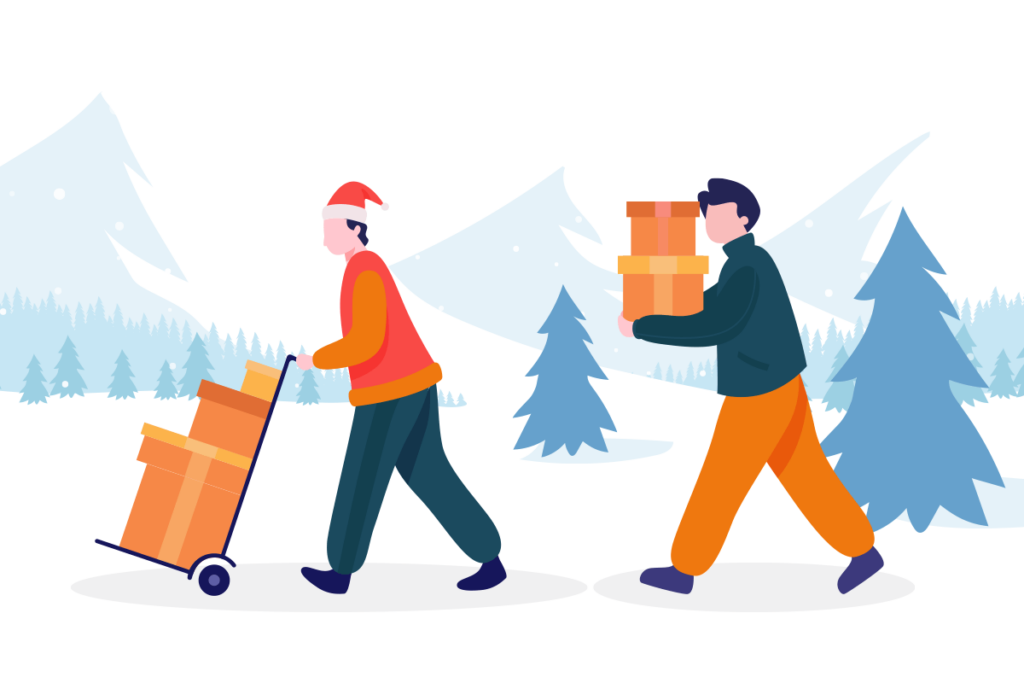 Of course you can! Just bear in mind that a winter move is a more challenging one. Moving during the winter can be significantly more difficult than in the summer. 

Therefore, it's often a wise choice to hire professionals to load and unload your belongings. They have extensive experience with winter moves and are better equipped to tackle the unique challenges that can arise.
Is December a good time to move?
Relocating to a new residence in December is a decision influenced by several factors, including weather conditions, holiday plans, and personal preferences. Careful consideration of these aspects is crucial to ensure a smooth transition during this time.
How do you move in cold weather?
Here are some key tips on how to move in cold weather:
Check the Weather

Dress in Layers

Clear Pathways

Protect Your Floors

Stay Hydrated and Energized

Plan for Potential Delays

Protect Plants and Pets

Have Extra Blankets

Have an Emergency Kit
If there's ever a time to hire professional movers, this is it! 
To have an easy and stress-free relocation, calling the pros is the way to go. Moving professionals will pack all of your belongings and safely relocate them to your new house. Hiring professionals will also circumvent the risk of friends or family slipping and falling on icy sidewalks and seriously hurting themselves!
Experienced movers are thoroughly trained and have a ton of experience carrying out moves during both the hot summer days and the cold winter months. Movers will be equipped with proper gear and professional equipment, ensuring the best care of your furniture and boxes as they are packed, transported, and unloaded at your new destination.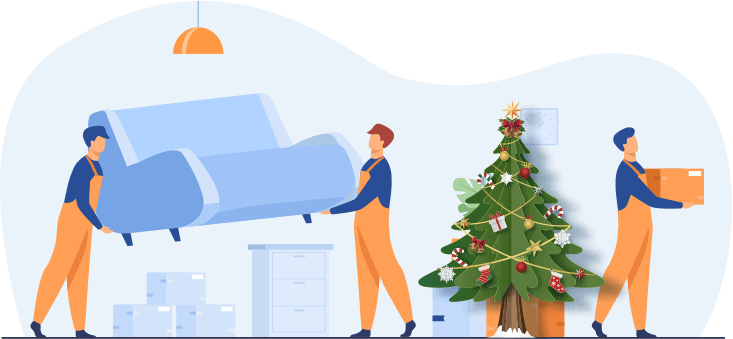 If you're on a tight budget, winter is the perfect season to relocate while not breaking the bank!
Winter tends to be a slower season for moving companies, and that means less expensive moving costs for you. It also means more flexibility when deciding your move date and time!
As the busiest season for moving is slowly ending, come winter the lower moving rates can save you serious money! Especially with the holidays approaching, this will be a great saving for you. Also, for an additional discount, make sure to book your move during the weekday (not the weekend) and toward the middle of the month, where the booking is generally lighter.
Don't get discouraged if you are moving during the holidays! This is a busy time for everyone, people are travelling, visiting their loved ones and some are moving. If you are moving during this time, that doesn't mean you can't enjoy this jolly season. 
Follow this guide and plan out your move in advance. There are still little things you can do to spend quality time with your family, like sit by the fire, tell funny stories and do minimal decorations at your old place. At least this move saves you from cooking a big Christmas dinner for everyone this year.
More Flexibility With Your Move
Now, regardless of the time and season, when moving and looking for reliable movers, there is always a sense of a rush. Although, we always advise to start looking for movers way in advance, winter moves provide you with more flexibility when it comes to that.
Not that many people choose to move during this time and all the moving companies offer great availability, that way you can move at your desired date, and even schedule professional movers only a week in advance! 
Moving companies will not be overbooked and you have more options to choose from, at a great price.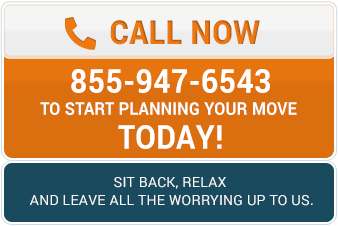 Ice and snow can cause hiccups in your move. Consider setting your alarm a bit earlier and shoveling the pathways to your home and your driveway. Don't forget to use an ice melter or salt any ice that can pose a safety risk. This eliminates the hazard for movers of slipping and falling when carrying boxes and furniture.
Protect Your Belongings from the Weather
Extra attention must be paid to your fragile items, such as glasses and dishware, as they become more fragile and prone to breaking in the cold. 
To avoid that from happening, double wrap fragile items with bubble wrap and blankets before packing, ensuring no breakage happens while in transit. 
Additionally, try to wrap boxes in a tarp. There may be ice on the ground, so this is a great back up plan in case of a fall.
Electronics and water don't agree, so place them in a sealed plastic bag before packing them in a box. Label boxes with electronics correctly to ensure extra attention during handling.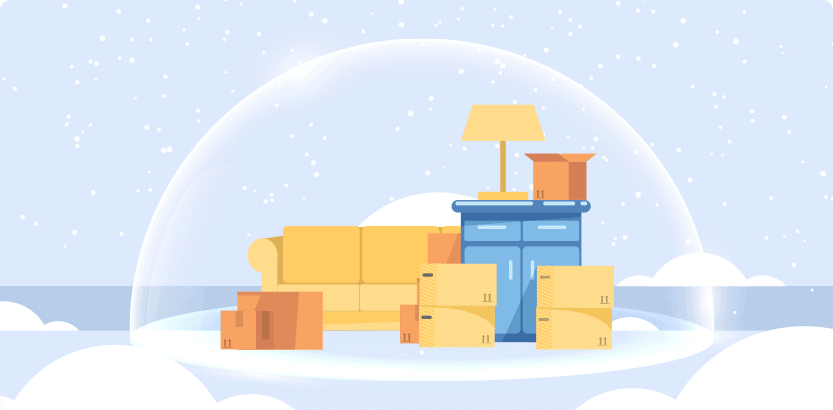 The frequent in and out by the movers will bring in moisture, snow, and dirt, and you definitely want to protect your floors from stains, scratches, or the need to clean your house again.
Lay down various plastic sheets, tarps, or old carpets around the house, creating a clear path to the front door.
If you're using a shipping container for your move, you may also want to use plastic sheeting to line the container. If the box will be stored for some period of time before you move into your new house, it is very important that there is no moisture inside the box once it is closed.
Keep Winter Essentials in Your Car
First, make sure your car is ready to go for your big move. Keep an extra supply of blankets, sweaters, hats, gloves, and scarves, since you'll most likely get cold being outside all day.
Tire chains and ice scrapers are also a must. It's always better to be over-prepared than underprepared, especially in the unpredictable weather of the winter season.
Take Good Care of Your Movers
Moving in winter weather is much more difficult than in the summer. To thank your movers for all their hard work, consider preparing coffee, hot cocoa, or apple cider to warm them up when they need to take a break. Yes, this is their job, but when you throw cold, snow, and ice into the mix, movers are under extra pressure to do an exceptional job quickly. It's the season of giving, so a generous tip wouldn't hurt, and showing gratitude goes a long way!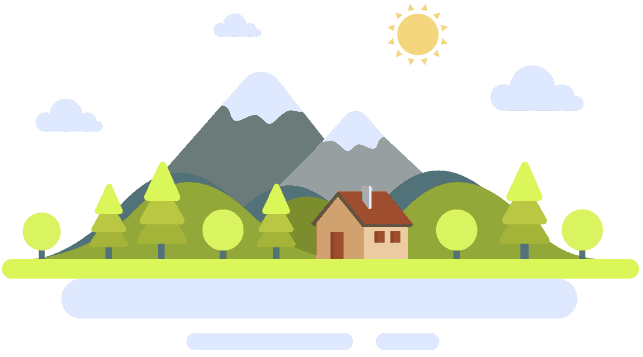 Why should you move in the winter?
Moving in winter can be advantageous due to reduced costs, better availability of moving services, and potential flexibility in scheduling. It's also a less competitive time for securing a new home. However, preparing for winter weather challenges and having a well-organized plan are key to a successful winter move.