Imagine the following scenario: you have packed your suitcases and boxes and reviewed your inventory checklist. We understand how exciting and terrifying that is at the same time. You are probably feeling a range of emotions. Where to start? What do next?
Best Ways to Announce You Are Moving
Your next step (among many others) is to tell your new neighbors, old friends, and family that you are planning your relocation, and we are here to help you with that. This can even be an opportunity to throw a housewarming party!

So stay tuned and discover some of the best and most creative ways to let people know that you have moved and changed your address. Learn how to create modern and memorable new address announcement cards to showcase your upcoming move to your friends and family.
Send creative moving announcements
In this fast-changing modern world, you have several options when it comes to announcing your move. We first suggest sending your friends and family a creative moving announcement card.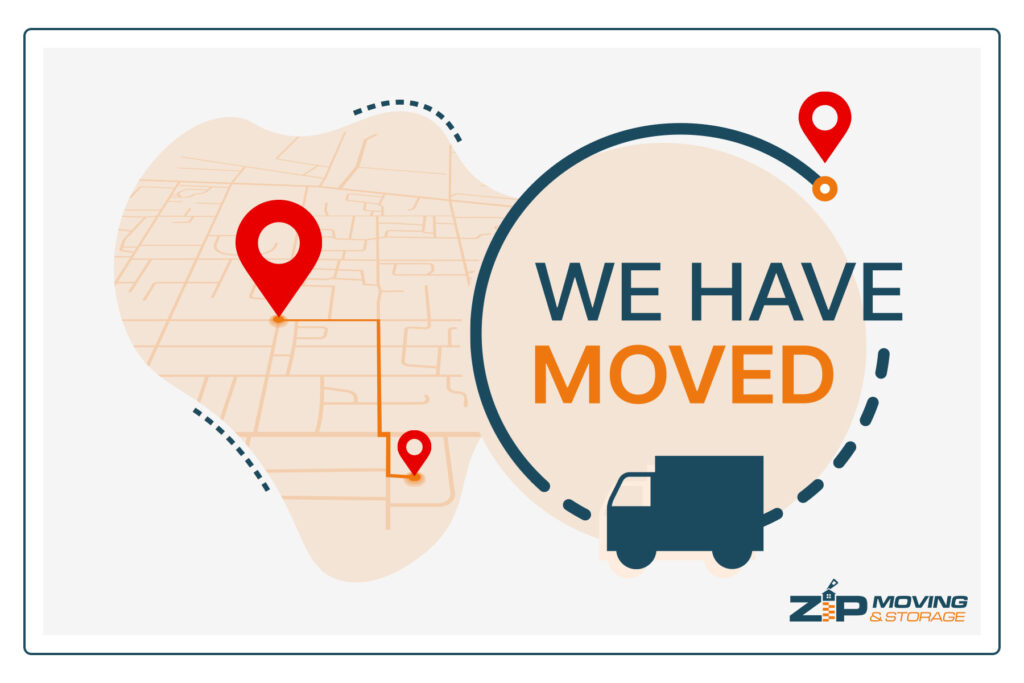 You can easily create moving announcement cards using our selection of customizable templates, allowing you to share your new address with style.

This is a simple and unique way to notify people about your relocation and give them all the necessary information about your new address (or if you need moving help).

We have created a lovely collection of cards to share with your loved ones. They're an innovative way to announce your upcoming journey and show how much you care. Each card is thoughtfully made with heartfelt words and delightful designs. You can print them right here! 
When should I send announcement cards?
It's best to send your moving announcements at least a few weeks before your move. This allows your friends, family, and other contacts to update their records and make any necessary arrangements.

You can start by first telling your closest friends and family. Personal conversations or phone calls can be a more intimate way to share the news with those closest to you. After that, you can send them your moving announcements card with a set date to confirm all the details.
What should I write on announcement cards?
Your card should include the following:
the date of your move

address of your new home

names of everyone moving 

whether your move is permanent

the reason behind your move

date of your moving sale

thank friends, family, and neighbors for their presence 

invitation to stay connected

Remember, these options are general guidelines; you can adjust them based on your circumstances and personal preference. The great thing about these moving cards is that you get to be creative and have fun with them.
What are the benefits of using moving card announcements?
Using card announcements is a fun and creative way of letting people know that you are relocating. Starting a new chapter in life is incredibly exciting, and sharing these cards can help share the excitement. It's also a great way to communicate all the essential details of your move. This clarity helps minimize confusion and ensures a smooth transition for both you and your loved ones.

Another benefit of using these cards is that you can showcase your creativity and add a unique touch to your moving announcement. You can choose designs, colors, and fonts that reflect your style and character. Isn't that wonderful?!

Overall, moving cards will provide something memorable and slightly different. They are a reminder that you are starting a new chapter in your life, and others near you can also have a piece of that.

If you are feeling particularly sentimental, you can put them on your refrigerator or attach them to your scrapbook or diary. A piece of memory that will always stay with you, reminding you of the new chances and opportunities in your life.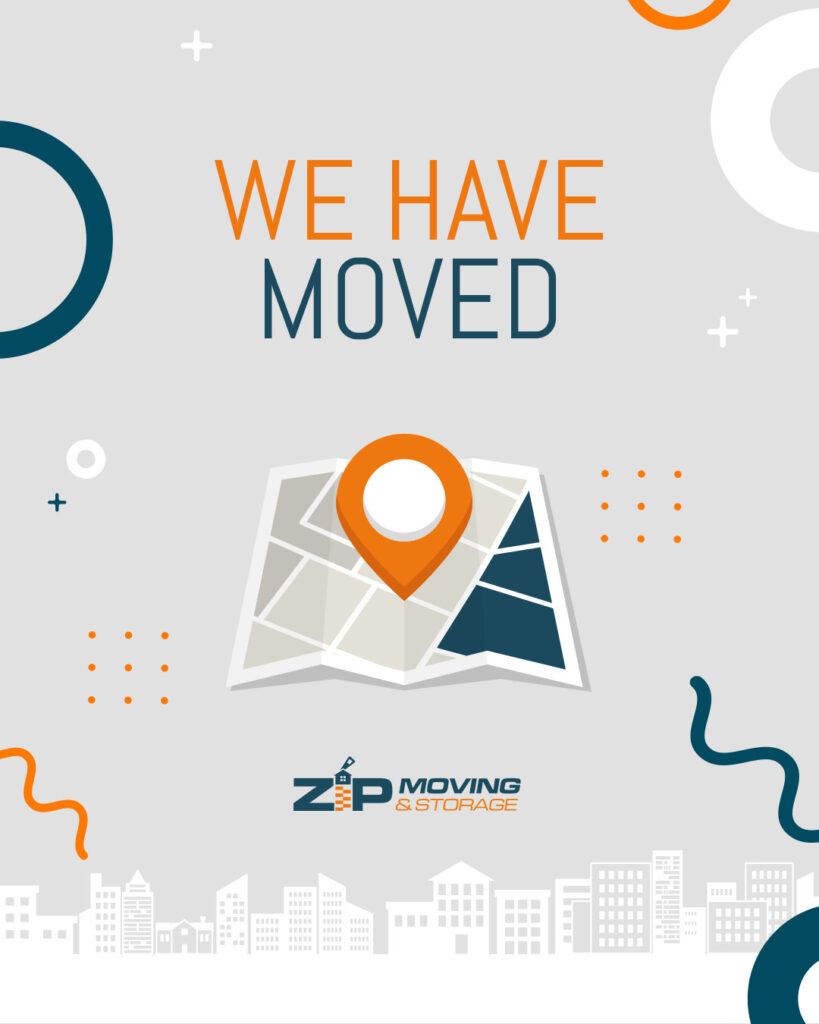 Another great way to announce your upcoming relocation is using your social media platforms. You can also consider making a public announcement if you have a wider network of friends and acquaintances on social media platforms. Write a post that highlights your excitement about the move and includes important details, such as the new location and the timeline.

If you do decide to go with this option, please be careful and mindful of your privacy settings and ensure that only those you wish to share the information with can see the post. Safety always comes first, especially when it comes to sharing personal details!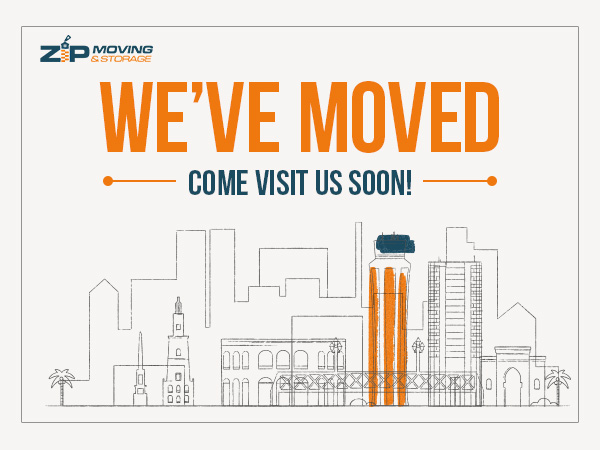 We must remember the classic email moving announcement.  Send an email to a wider circle of acquaintances, colleagues, and other contacts who need to be aware of your move. Keep the email brief and, most importantly, informative. You can mention the date of your move, your new address, and any important instructions regarding communication or updates (quite similar to moving cards, just in a different form). This is just one example of how you can write a creative email about your relocation:

We will be officially moving on [add your moving day], and we would be thrilled to have you visit us in our new home. Please make a note of our new contact information and update your records accordingly.

Please feel free to contact us if you have any questions or need further information. We sincerely hope to see you soon and continue building memories together.

We are wishing you all the best!

Kind regards
How to adjust to your new surroundings
Our honest advice is to gather information about your new destination. You can always learn about the local culture, climate, cost of living, and any lawful or administrative procedures you may need to complete. Different cities have different sets of rules, and it's best to get familiar with them as soon as possible.

Familiarize yourself with the neighborhood and get involved with your local community. You can install platforms such as Nextdoor to help you better understand your new neighborhood. This will make you feel more comfortable with your new environment, plus it can be a great opportunity to meet some new local people and become friends with them.

You can also reach out to friends, family, or professional networks in your new location. They can provide valuable insights, support, and guidance during and after your adjustment period. Please, give yourself enough time, and don't rush things.

Having an emotional support animal is also great, even though moving with animals can be slightly more challenging in some situations (but don't worry, we know how to make it more enjoyable and positive).

Hopefully, this article gave you some useful and creative ideas. We understand that moving is a big and challenging task, and we want to make things easier for you. We gave just a few ideas, but please feel free to personalize your announcement card according to your specific situation, and remember to enjoy your new home and community!