For years, residing in a bustling metropolis has been an aspiration for many different generations. In recent times, a significant number of people have opted for a more tranquil and laid-back existence by departing from their compact, city-center flats in exchange for more spacious and cost-effective properties in less populated communities. This shift towards a less hectic and more budget-friendly lifestyle has gained traction in recent years.
Moving To A Small Town – Pros and Cons
Pros and cons of moving to a smaller area
As the urban cost of living continues to surge, individuals are often left with little choice but to invest extensive hours at work to maintain their city-based standard of living. However, with the advent of remote work opportunities, a rising number of people, particularly those starting families, are now seeking a more straightforward way of life.
That's why we've outlined the advantages and disadvantages of moving to a rural area to provide a better feel of small-town living.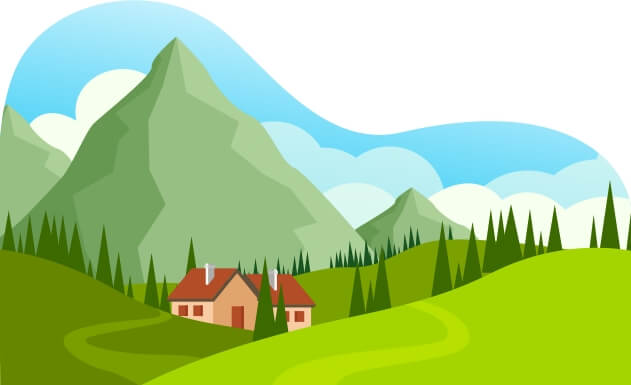 Moving to a smaller town often translates to a lower cost of living. Housing, food, and other essentials can be less expensive, enabling you to save money or have a higher quality of life. The housing market is more affordable in rural areas, and buying a house straight from your dreams can be easier.
Long commute times can sometimes stress residents in many bustling cities. Moving to a smaller place often means shorter commute times, allowing you to spend more time with loved ones or on leisure activities.
Smaller towns often have a more relaxed pace of life, providing a greater sense of community and social connections. You may find yourself more engaged in outdoor activities, taking walks, and attending local events.
In smaller towns, properties are often more spacious, giving you more room to spread out and enjoy a bigger home. With more outdoor space, you may have the opportunity to have a garden, build a deck, or have a pool.
According to research, living in a less urban environment may improve overall health and well-being. Big cities can make you so easily stressed and exhausted. This is because of the fresh air, lower levels of pollution, and opportunities for outdoor activities.
Rural areas typically offer multiple acres giving you the freedom and the ability to really do what you want with your land. You will also have more privacy and more open space for your kids to play safely and enjoy themselves. Your pets will also be happy campers with all that space to run around and play!
The tranquility of living outside the city has no price tag! Walking outside your house in peace and quiet, with no city lights or traffic to disrupt you, and no noise but crickets in the distance – one of the major reasons many choose to move!
Less traffic and congestion
Rural areas typically have less traffic and congestion than urban ones, which can mean shorter commutes and less stress on the roads. Everything is more manageable, and you will genuinely feel like you have more free time for yourself and your loved ones.
Greater sense of community
People in big cities tend to isolate themselves more. Everyone is in a rush and looking for themselves, minding their own business. Small towns and rural areas often have tight-knit communities where people know their neighbors and feel a sense of belonging. This can lead to a greater understanding of social support, connection, and companionship. Your social life can truly thrive even in less urban areas.
As you can see, there are many blessings when you live in a smaller, more rural area. Still, we have to be honest and objective and say that some drawbacks and challenges should be considered. Here are some potential cons: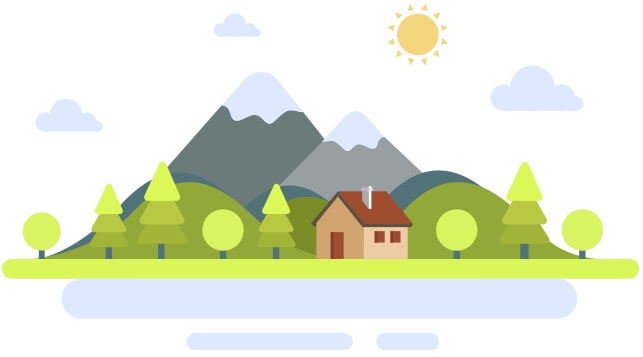 Limited access to goods and services
Rural areas may have limited access to goods and services, such as grocery stores, medical facilities, and entertainment venues. Access to amenities can be a potential problem. Fortunately, it is often the case that there is a nearby city or town within reasonable driving distance. However, this can require residents to travel for necessities, and it also requires more planning.
Limited job opportunities
Rural areas may have fewer job opportunities than urban or suburban areas, particularly in certain industries. This can make it difficult for residents to find employment or advance their careers. It can also be challenging to change the job you may not like. You are limited to certain jobs, which may not be everyone's cup of tea.
Limited educational opportunities
Again, the same goes for schooling options. Rural areas may have fewer educational opportunities, particularly in terms of higher education. This can make it more challenging for residents to access advanced degrees or job training.
Infrastructure challenges
Last but not least, the countryside may have older or less developed infrastructure, such as roads, bridges, and public transportation. This can lead to issues with safety, access, and maintenance. Other challenges are limited access to high-speed internet and inadequate public transportation. All of that that can create substantial barriers to economic development and social connectivity.
Saying Goodbye to city life as you know it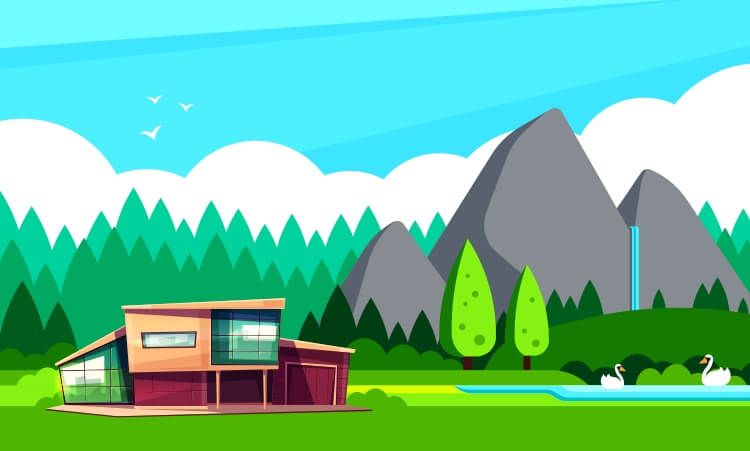 As COVID-19 changed the landscape of the job economy, many are deciding to pack up and move somewhere more affordable and with more space. Florida is amongst the top states to move to, so it's safe to say that moving to Florida has never been more popular!

The latest moving trend statistic shows that many retirees, families, and young professionals are deciding to try their luck starting fresh in more rural areas. Overall, moving to a smaller, less urban area can provide numerous benefits and opportunities for a higher quality of life.

Retirees want peace and quiet, families need more space to raise children without high mortgage rates every month, and young professionals want to try their luck owning their own businesses. All of that is easier in the countryside and rural areas.

Moving to a small town has advantages and disadvantages, but if you're looking for a quiet lifestyle with a lot of backyard space for you and your family to enjoy, then living rurally is ideal. Start by researching areas you would like to live in; there are endless beautiful small towns to settle down in!