Let's be honest – relocations are stressful. Although there's usually a good reason behind them, all the chaos of packing and preparing can be overwhelming. That's where all the benefits of using a moving company with storage options come in handy. Moving into a storage unit owned by a relocation company can save you time, money, and space and allow you to organize the whole process more smoothly. But first – let's explore the advantages of moving companies with storage facilities.
Benefits of Using a Moving Company With Storage Options
Dealing With Only One Company
Many people would agree that decluttering and packing are the most tiresome parts of the relocation process. Once we make up our minds about moving, there's plenty to worry about. But we often need to plan what to do with all our belongings once we step over the threshold.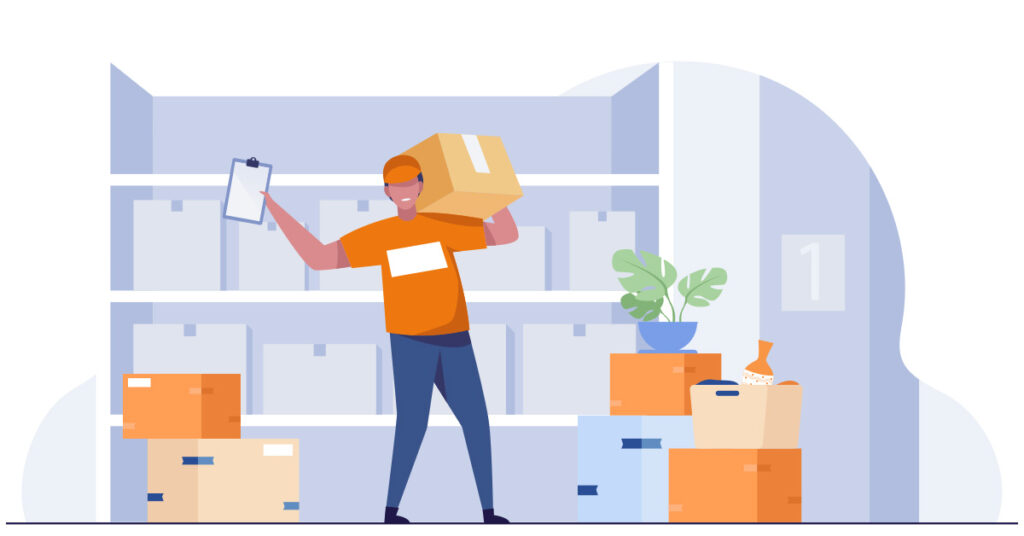 The easiest solution would be to contact a public storage company while moving and leave most of your stuff in their safekeeping. But this solution adds to an overwhelmingly long list of things to consider and remember. If you use a moving company to move to a storage unit in their possession, it simply cuts one middleman and saves you from additional costs.
A Better Option if You're in a Rush
A storage unit moving company is an excellent solution for those relocating at the last minute or those who need to enter their newly built home as quickly as possible, as dealing with one company instead of two simplifies the process. Instead of reaching out to public storage units to get your belongings after moving to a new home, which usually takes a lot of work, you could easily navigate everything with your movers that provide moving storage services.
Working Hours Are Not an Issue
Another downside to renting a self-storage facility is that they may have limited access hours, while movers can be more flexible. They understand that your schedule may not align with standard working hours and strive to accommodate your needs. This is especially true when the transportation and unloading process extends into the evening.
There's Enough Storage Space!
Another highlight of moving into a storage unit owned by a relocation company is that the logistics of your move will be streamlined. One professional company coordinates the packing, loading, and storing of items. When storing with a professional moving company, you can expect the following:


Unlike self-storage facilities, where you may need to estimate the size of the unit needed, moving companies can assess your storage requirements based on the volume of items you have.

If you're worried about how to pack a storage unit, know that movers are also highly skilled in optimizing available storage space. Their expertise in packing and arranging items allows them to make the most efficient use of the available area.

If your needs change over time and you wish to add or remove some of your belongings, moving from one storage unit to another will not be an issue.

Finally, a moving company storage unit can save money because professionals will ensure you have suitable storage space without overpaying for unused areas.
Your Belongings Are Well Protected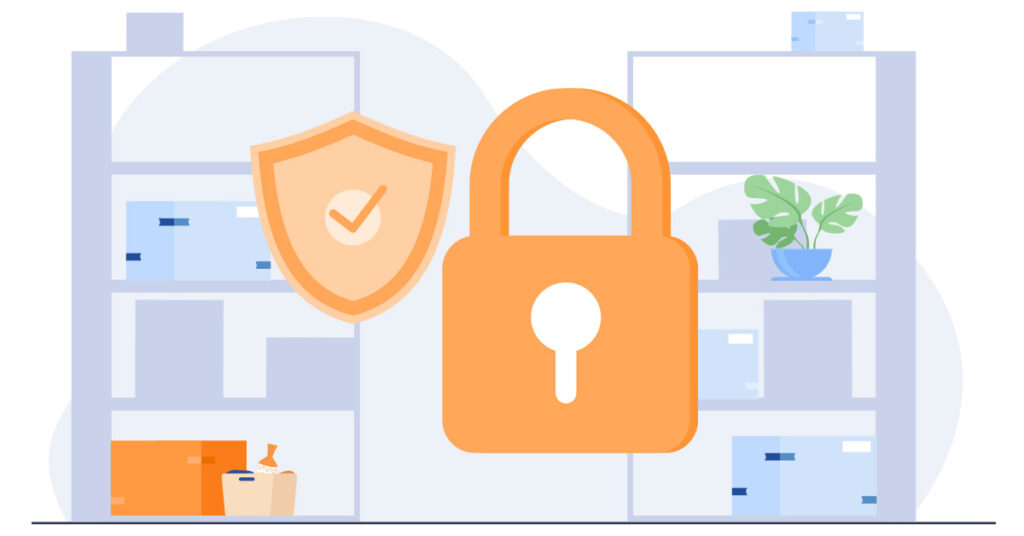 When you hire movers for a small or more extensive relocation, they often present you with their best moving services. In addition to transporting your possessions from point A to point B, you can get packing and storage services. Packing done by professionals implies high-quality packing materials, bulky items disassembly, and moving blankets for additional protection. This means that all your belongings placed in storage will stay protected with these specialized blankets.
You'll Save on the Packing Process
When moving out of a storage unit, you'll be able to save time and money because your hired movers will likely handle all the unpacking, too. So not only is storage for moving space-saving and time efficient, but it's also cost-effective in many ways.
One of the perks of using a moving company that also offers storage units is that you can get a discount for combining multiple services. Above all, some companies even offer complimentary storage for up to one month. That means that while you settle in your new abode (set up utilities, finish the paperwork, scout the neighborhood), all your items will be safely stored in climate-controlled conditions – for free.
Disadvantage - You Can Not Enter Freely
There are many benefits to using storage services and moving from storage unit to house with professionals. However, if you need to constantly enter your storage space and review, add, or remove items (like seasonal clothes or Christmas ornaments), it's better to rent a self-storage unit. Storage facilities owned by moving companies are not easily accessible because of liability – namely, all your items are insured while they are being stored in such units.
Consider All the Benefits of Using a Moving Company With Storage Options Wisely
Before you relocate, it's essential to hire the best movers possible. And depending on your needs, the best ones include transportation, packing, and additional storage services. If you're wondering, "Can you reserve a storage unit in advance?" or have any other questions regarding moving and storage, contact our Zip Moving & Storage team. Our skilled and experienced team will gladly answer all your questions and concerns.